I went of with Joyce hehe so cool i overcame my fear of meeting people and talking to them for the first time. She is so cute & pretty,really. I feel so ugly beside her i have to cover my face when taking pictures with her. It's like i really can't stand how i look now. It's just soooo horrible.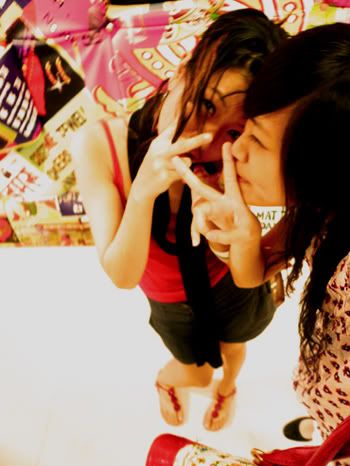 But i got a new bag and i love it! Think it's kinda overpriced but Joyce helped me nego & yay it was a success and so i got it without hesitation and omg whatever it's so prettaye it's like a suitcase bag with really nice vintage flower prints. Ahhh the nicest bag i've gotten & am so contented. :)
I have a bag fetish. I hope to get a job and get 3 bags i eyed on from The Attic.
Also i suddenly LOVEEEE hats but i dont even have 1 of the shape i want so like yes i'll be wishing for this: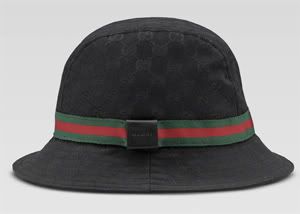 but oh noooo, it's like Gucci and i can't afford it and my mom will not give me $ to buy such an unnecessary thing so i'd have to pass & go for something like this: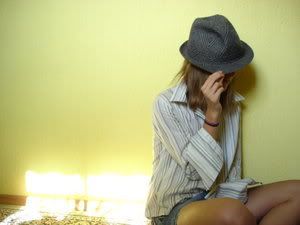 Yes this is soooo nice! Anyone wants to sell me a hat like this?! (below $30 pretty pweeeeease? -blink blink)
F21 has a really nice one but Joyce felt i shouldn't waste my moolah on hats so :( didnt get it but i sorta regret lahhh. I forgot which shop has a red houndstooth one. It's at far east...ahhh i like that tooooo. :(:(
Looking for this kinda shoe too: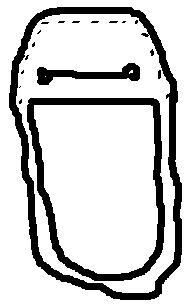 Can't find pictures of it so i had to draw. So ugly but whatevurrrrr.
Anywhere to find? I know it's ah ma-ish but i likeeee. Or anyone has a similar one to sell? I'm a size 4/36.
Ok so many more things i want man.
So likeee IN NEED OF A JOB. BADDDDDD.