...i overate. Yes i freaking did and tomorrow's like my prom night. I haven't lost any weight but gained a whole lot in fact. Sad case, really.
Met bestie to do a photo shoot for the Twistandkiss's tees. Gonna do Preorder (IV) in prolly 3 days time. That'll be our final preorder so hopefully the response would be overwhelming. Hoodies will be available too. :)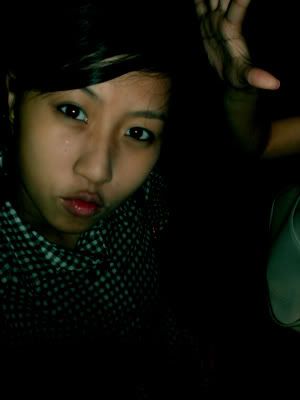 It's really funny i wasted half my day sleeping. I went to babe's house to wait for her to get ready so we can like go out but she was sleeping like a log so i didn't wanna wake her up & munched on snacks, a lot a lot of snacks till my tummy was so huge like i balloon, but oh how i wish it really was a balloon because you can deflate a balloon with a needle just like *snap* that. When i'm full, i tend to get really sleepy and lazy & i sat on Freda's bed and *poof* off to dreamland till like evening time.
Got my fake nails & tried drama mama eyelashes & home sweet home. :)
I'm looking forward to tomorrow night but yet not. Ok contradiction but whatever.