I don't know how to describe how i'm feeling inside. It was a good date with Da Loverboy i must say.
Cooking with my boyfriend is something i've always longed to do and i'm so glad we did so. It was successful like yayyyyy. And the mountain of cheese we added made it way better.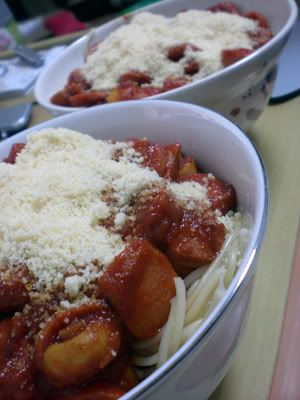 Waking up with the love of my life right beside me is sooo great. What else can make my morning better you tell me.
Even though we haven't been with each other for long, i've never felt any more comfortable with any other guy in my life.
If only i could slow down the time man. It was going like zoom zoom zoomity zoooooom. Not good, not good at all.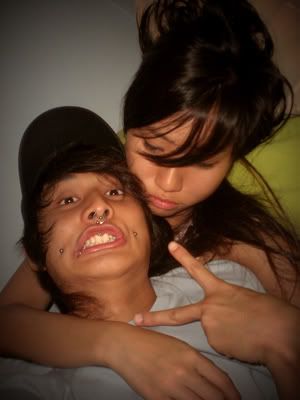 Love you Retarded Boy :} -grins