So many people have been asking me about D and whether we're still together and stuff. Yes we are and hopefully,will still be many more years down the road! :)
Today's his actual birthday. Oh wait i think i didn't even blog about the chalet -.- Ok never mind that.
Just cooked a simple meal (but it's damn nice ok!!), went for a...picnic @ ECP with the 2 kids.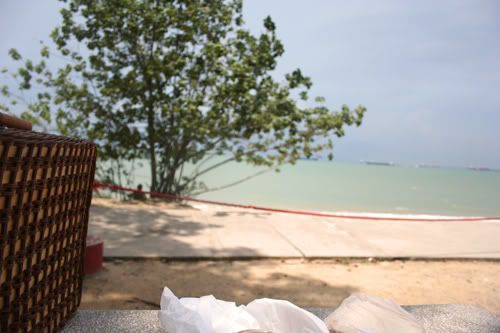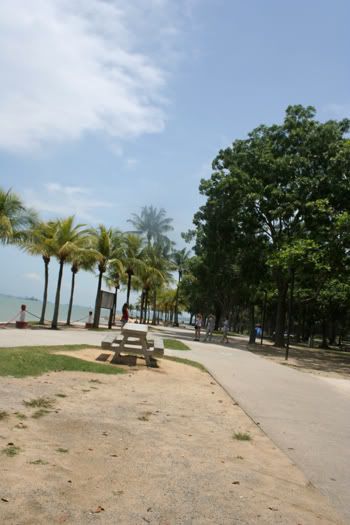 Figo!
Jingle!
It was really fun & the 2 lil cute pooches couldn't get more attention from the passerbys!
So it was a really simple and ordinary day and somehow...i feel...sorry? Because there were 2 dogs,we couldn't go to much places BUT however, I'm planning some stuff next week! A good meal somewhere...nice, of course, haha.
Now...more photos!
Image heavy! I'm warning you!
His attention is on Jingle like almost the WHOLE day ignoring Figo & I! :(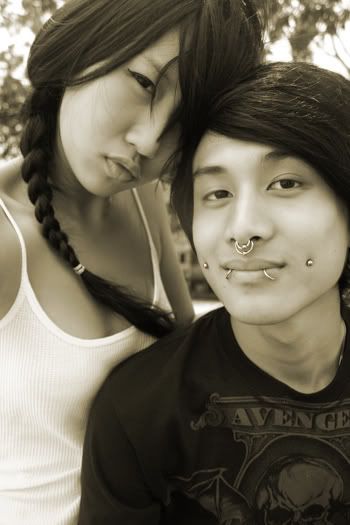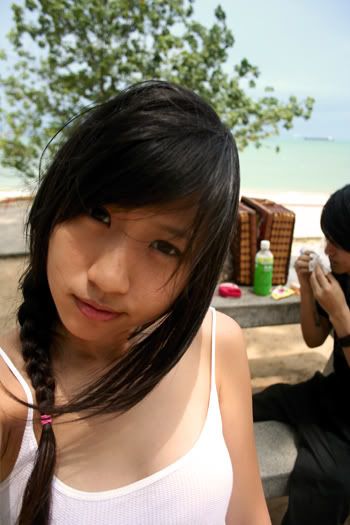 Fat cheeeeeks :( Sigh the only solution is to lose weight then eventually the fats on my cheeks will be gone. I really wish for that day to come. Lived with fat cheeks for the past 16 years already. :(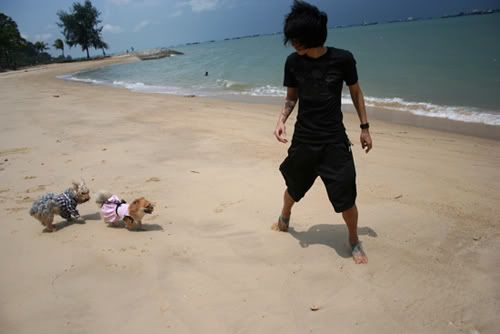 Play follow the leader!!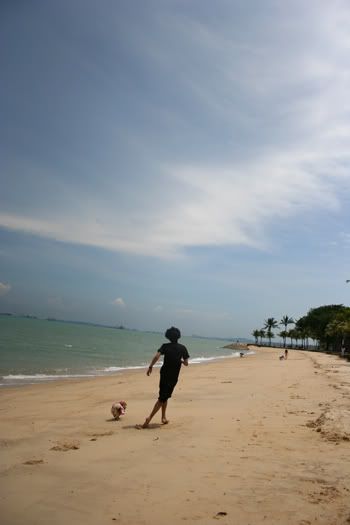 Pooch V.S Man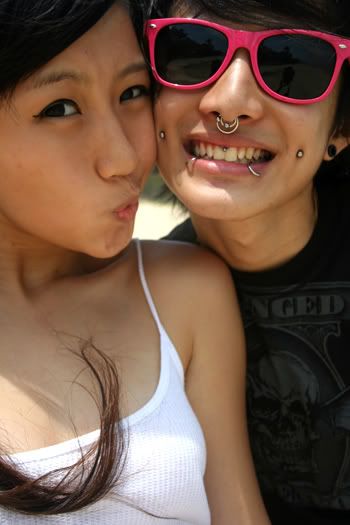 Super cool hot pink sunnies looking good on him,no?
My pretty boy :)
He couldn't stop raving about how he LOOOOVES this pic but i think i look like shit so i had to use the "film grain" tool. I look better grainy i think haha.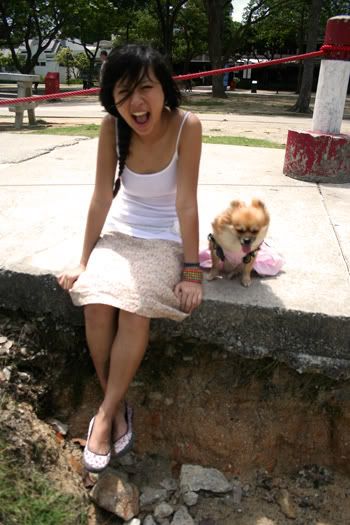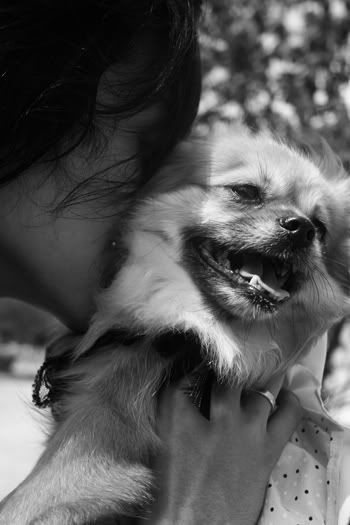 AWWWWW :)
Emo figo :(
I just realised all the picx i post up of Figo is always him in his plaid shirt though he has many other clothes! However those pieces seem so...costume-y :/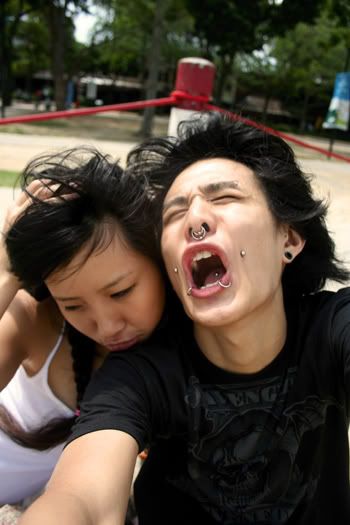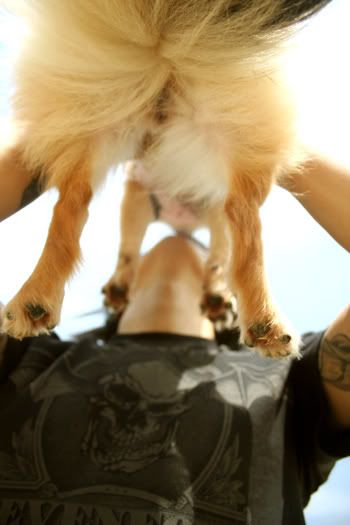 Focus on the kiss...not...not Jingle's asshole! And i'm pretty damn sure you just looked at her asshole hahaha.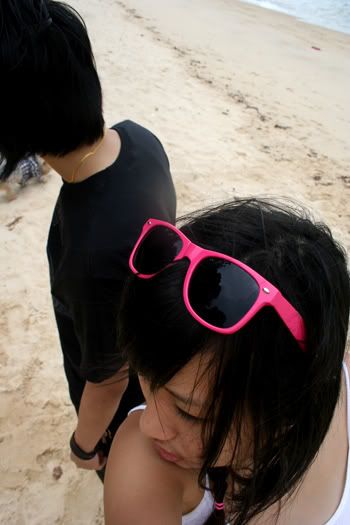 Tao Kae Noi's the best snack hands down. I have it almost EVERY SINGLE DAY and it's funny i'm not 1 bit sick of it! Even Freda wonders why.
Me getting all irritated by the hot weather and my rash on my face. :(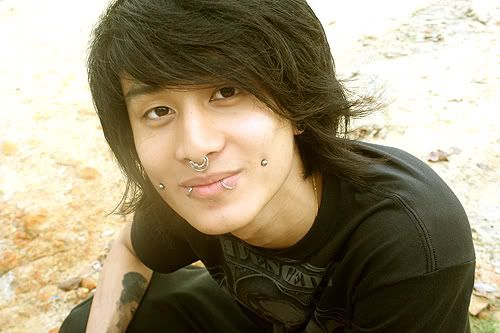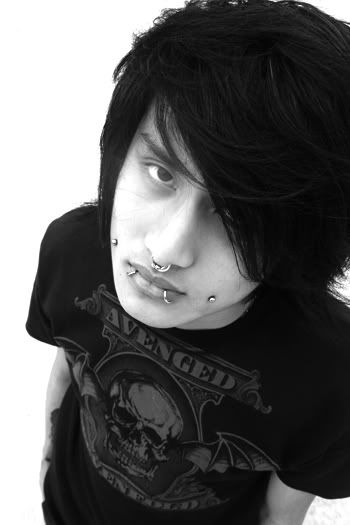 & Happy Birthday to you, once again! I love you,you know i do!