**UPDATED
I have a lot of people e-mailing and
smsing
me asking how to get to Haji Lane so
HELP IS HERE!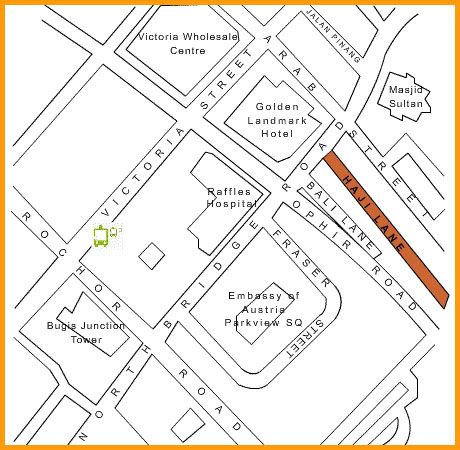 Click (
this
) for more!!!
Hope that helps.
So i'll see you tomorrow right? :)
--------------------
Sorry, I. Was. Bored.
Ok still am...i pray hard there'll me more people later. Maybe it's quiet because the sun is being such a bitch. I nearly died while walking from Bras Basah to Haji Lane in my jacket. STUPID WEATHER.
Come to
Haji Lane
this
Sunday (30 Nov)
!!
Because...
I am going to be selling my pre-loved apparels + old stocks from Twistandkiss.com at only
$10
!! You heard it right!
T-E-N
DOLLARS.
Over 200 pieces to choose from! If you're lucky you might just find some pieces from Forever21/Topshop/Supre in the bunch.
There's gonna be another booth selling brand new items for the new
Collection #59
for
Twistandkiss.com
!
Both booths will be there from 1pm-8pm (might just close slightly earlier if all's sold out)! So many things to choose from you sure don't wanna miss out on this!
P.S
Regarding where i got the shredded tee, i do not wish to place the link of the place i got it here on my blog. PLEASE stop posting the link on my comment box because i won't accept it. I don't wish to reveal where i got it from because i'm pretty certain i'll see it around on the streets more often and

that annoys me

. I know i'm selfish but I REALLY HATE WALKING DOWN THE STREET SEEING SOMEONE WEARING THE EXACT SAME THING AS ME. I'm sure most of you don't too...so that's why sometimes we've to be selfish. I know a couple of you will hate me for this but please try to understand?