I'm super tired and at work. Hope i do not doze off because....i only managed to catch 4 hours of sleep! :(
I can sum up last night in 2 short and simple words...
Screwed Up.
The crowd outside Zouk was amazing though!!! I was super impressed with how almost 90% of the huge population there actually bothered to put in so much effort to dress up!! Think... Rubix Cube? A Pear? Milk? Doctors? Summon Lady (y'know the one who's always in white shirt and khaki bucket hat)? Man in Diapers? THAIPUSAM?!?! There was a lot more which i cannot think of because there was really A (don't mind me) FUCKING LOT!!
It was really entertaining. Could have sat there to people watch the whole day...
I really wanted to dress up this Halloween!
However...
I did not because i was too busy with work that i couldn't find time to go costume shopping. :(
I really wanted to be a kitty this year!!! :(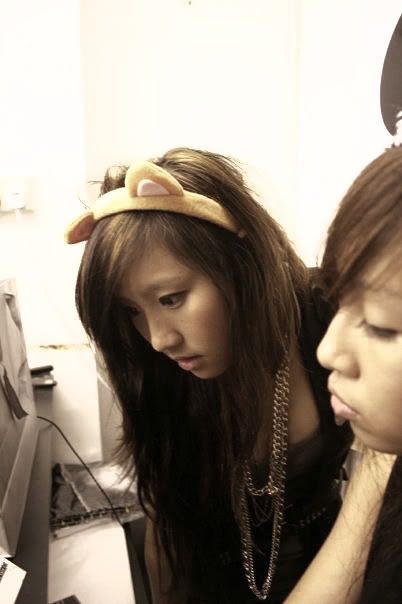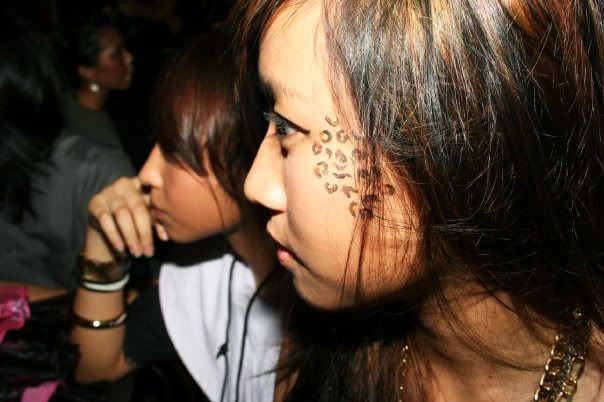 I got kitty ears from Shermin/Carina/Shihui (whose?? haha) though...WHICH IS BETTER THAN HAVING NOTHING AT ALL.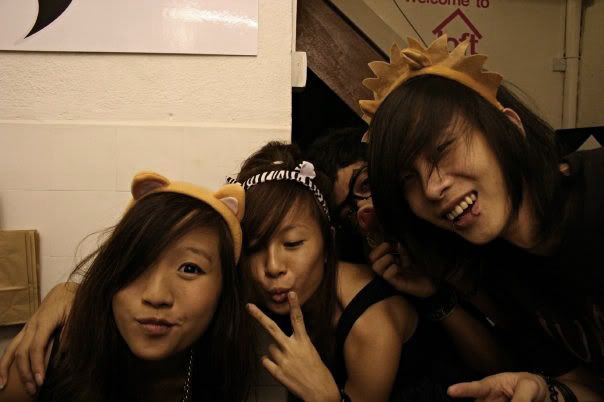 Felt kinda inferior among the Zouk crowd and we decided that next year we'll dress up and BE THERE SUPER EARLY.
Did i mention how crowded Zouk was?!?! Ok IT WAS
CRAZY.
It was kinda impossible to get in when we reached at around 10pm (possibly earlier) so we hopped to Butterfactory which was crowded as well? :/
Left with no where to go so we had a mini picnic and then after that head to some place at town and yeah...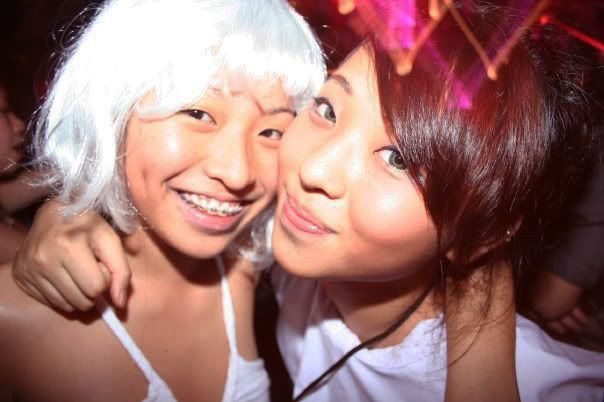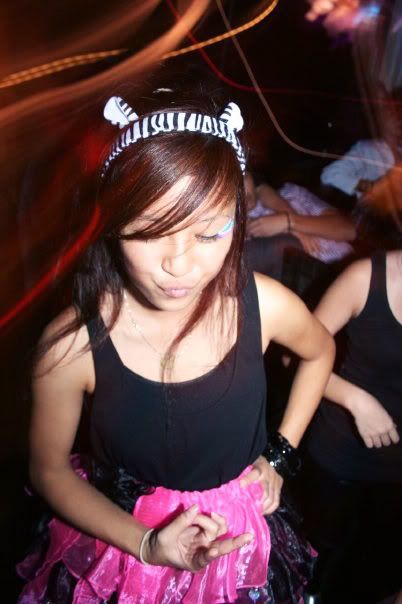 (Don't believe the pictures. It looks fun but pictures are seriously damn deceiving!!!)

THAT WAS MY SUCKY HALLOWEEN FOR YOU.

To top it off, Freda was super down because of some stupid boys. :(:(

But i had Mcdonalds breakie after sucha long time...THAT'S ONE HAPPY THING! YAY!

How was your Halloween?