Have just launched a new collection at Twistandkiss.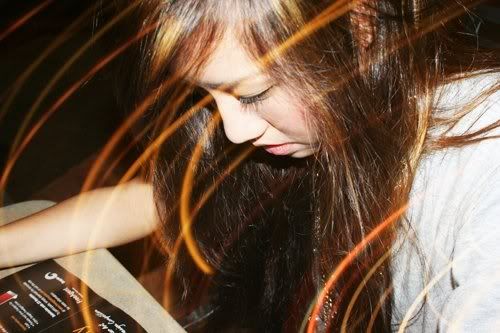 Am going to fall back to sleep soon.
I missed the whole meeting of the
Nuffnanger
s for the movie screening. I AM SO UPSET!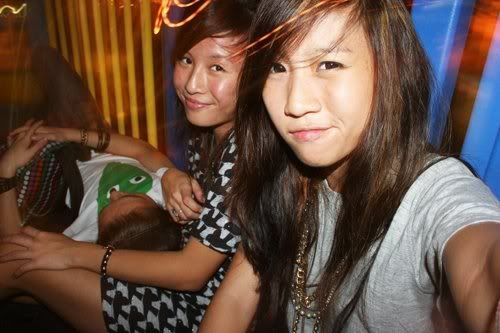 (picture from Wed)
Had to look after dearest drunk Donna (ahh triple Ds there!) till 6plus and GR came to take over my place. Poor girl was puking non-stop since 3am...Such a mistake to drink with an empty stomach and have to suffer so much before her trip...:(
On a side note, i am glad i'm getting better at drinking, i think? It's rare for me to stay sober after taking a sip of graveyard but I WAS PERFECTLY SOBER LAST NIGHT AFTER A FEW SIPS. Ok maybe a lil bit high for just a few good minutes but at least i was good! 
I know some of your must be thinking why i don't seem to get sick of clubbing despite going almost twice a week...
Well...i suppose it's the company? Plus, feels like it's fixed in my schedule.
Like..when people ask me something like 
"Oh so Wednesday/Fri/Sat night are you free?"
and in my mind, the first thing would be like...
"Hmm oh no i've to go down to Zouk!!!"
But of course i wouldn't say that out loud. Makes me sound like a crazy party girl who does nothing but party. Which is obviously UNTRUE. So well YEAH that's the thing that crosses my mind when you ask me that!
Man...i am amazed i actually managed to think and type this post out...
REALLY NEED TO SLEEP NOW.
And wake up tonight/tomorrow and get busy doing my packages. Sigh. Been very very irresponsible delaying the mailing out of items. I'M SO SORRY!!!!! :(