I still can't upload the pictures because i can't find the cable!!! :(
So i'll have to wait till like Tue?!
Maybe if i can use my mom's card reader then i can post the pictures tonight!
Anyway, here are some of Figo that Freda took!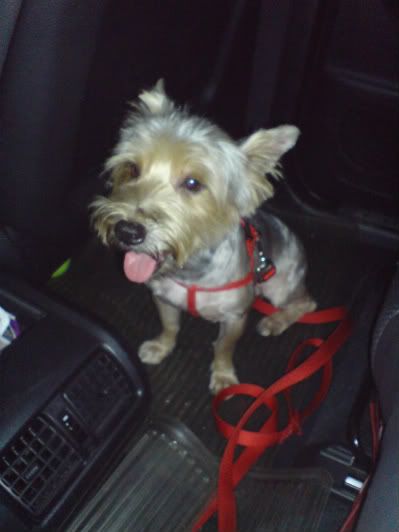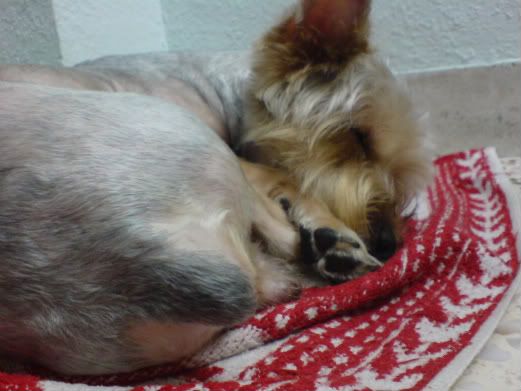 Aww...Such a baby...:)
Love his new clean hair cut!
When i brought him to Freda's, he looked something like this..
AHAHA
I SWEAR
!
(that pic above is NOT figo! i found a look alike on photobucket)
But i like him with long and messy hair too. He looked sooo clumsy and "gong gong" then! Wonder how he'd look if i reborned his hair.... but it will be hard to maintain long haired dogs huh? I know i wouldn't have the time.
So Freda choosing to shave him was such a great idea!
Though he may not look as cute as...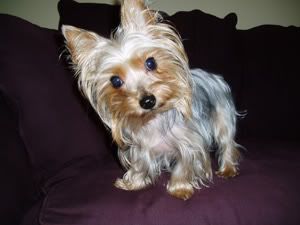 Ok changed the pictures of the dogs to real Silkys!! Previously it was Yorkies (and since the picture has some error, i decided to change it to something Figo can be compared with and not be inferior hehehe).
but you know what they say...there are some things money can't buy...like his character!
I swear i've never met a more lovable dog than Figo! He's really like love at first sight!
He's just super friendly and i really want you guys to be able to meet him one day! He has the ability to make those who hate animals love him! He really behaves like a child and everything! 

Ahhh i am soooo fortunate to own such an angel. Really. :)
On a side note, he's turning 3 (to be exactly 21) years old in about 11 more days? His birthday is on the 1 Jan! :)