Yesterday was pretty awesome!
Woke up to do a shoot!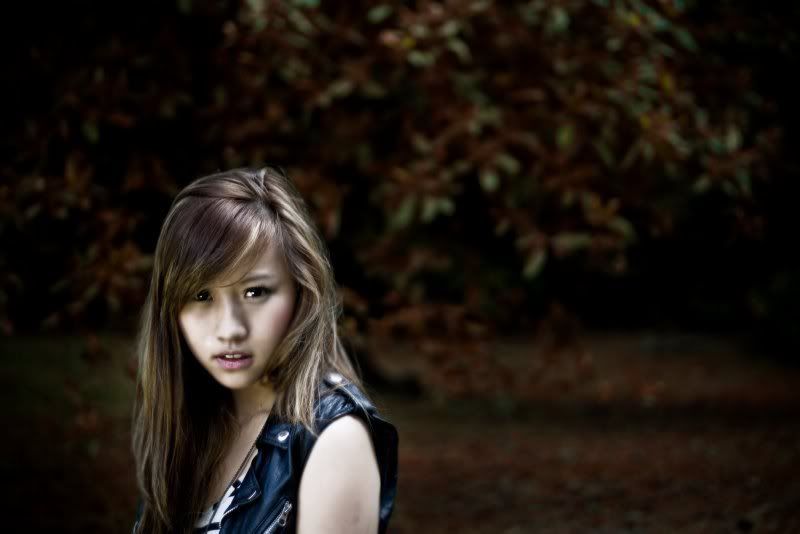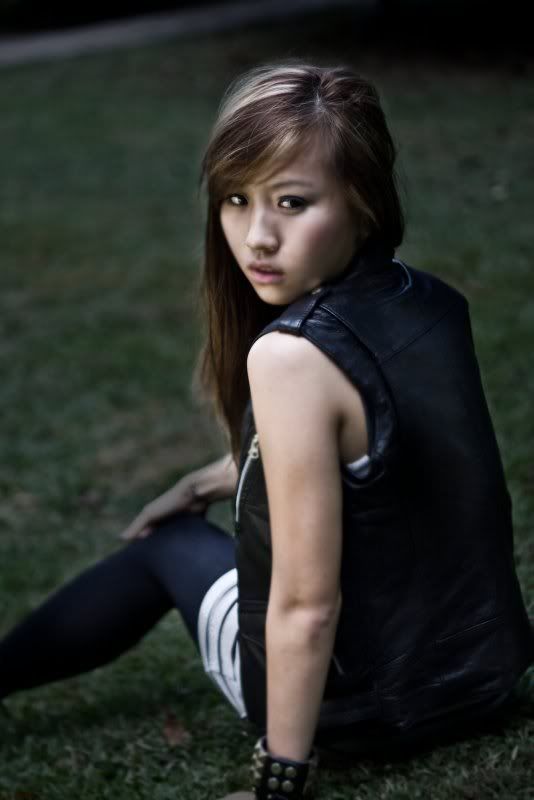 I don't look good in the shots sighhhh. NVM! For the whole of July i've a brilliant plan. Hehehehe.
Then off to have japanese food with D. I AM EXTREMELY SAD BECAUSE I ORDERED 2 PLATES OF SALMON SASHIMI AND IT WAS EFFING BAD. I wanted 10 plates at first. Sakae sushi's sashimi suckz. We wanted to have hanabi but they only opened at 6pm but i was already starving at 4pm so we had to make do with Sakae :( Am still craving for japanese food. So unsatisfied.
Felt so happy meeting D!!! He gave me a champagne colored rose this time and left a sticky note on my mirror (which i only found this morning). Besties 4 lyfe :> wishing we'd stay best friends for a long time! It's ok if we aren't tgether because at least we still have each other! Though now, i can't say he's mine, all mine. Quite sad eh. :(
Went to tanjong beach for some crazy random party at 12 midnight. Doing something different! With LOTS of beer. & blinding flashes (thx to yours truly -hehe) & FOOD. Omg that reminds me...i left my tub of nata de coco there. And all the jelly. OMG MY NATA DE COCO!!!
Oh and we played soccer. I think soccer should  be played wearing a maxi dress. Haha! Was so fun. But i ended up sweaty and smelly. Yck. Haven't felt like that in awhile.
I also mastered the Donna M. dance. Weehoooo.
Picture SPAM. BE PREPARED.
Team-building woohoo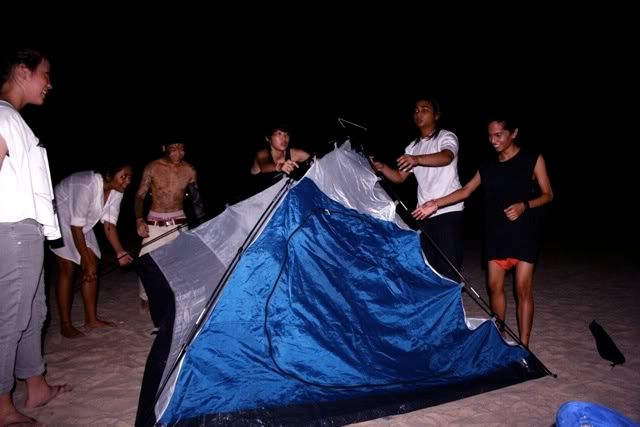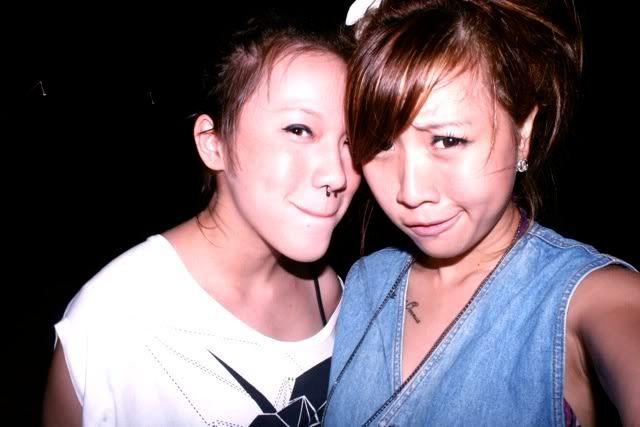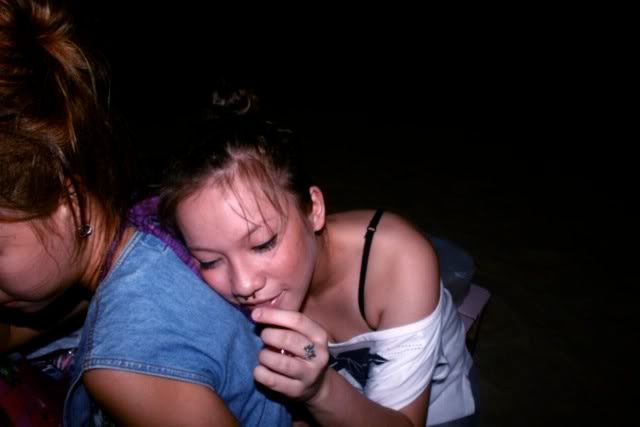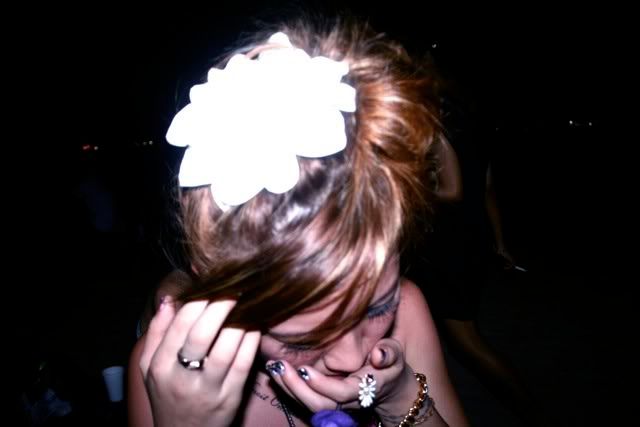 Round #2 will be improved!! We'll bring some lights, more mats, more tents....MORE BEER! I like beer. 
Can't wait!