Dove gave me some products to test!
It's their new treatment conditioner.
If you don't already know, my hair is pretty damaged and i'm too lazy to go look for products to improve the condition of it. Neither am i making the effort to go down to the salon to do hair treatment.
So this is ONE OF THE BEST GIFTS to receive!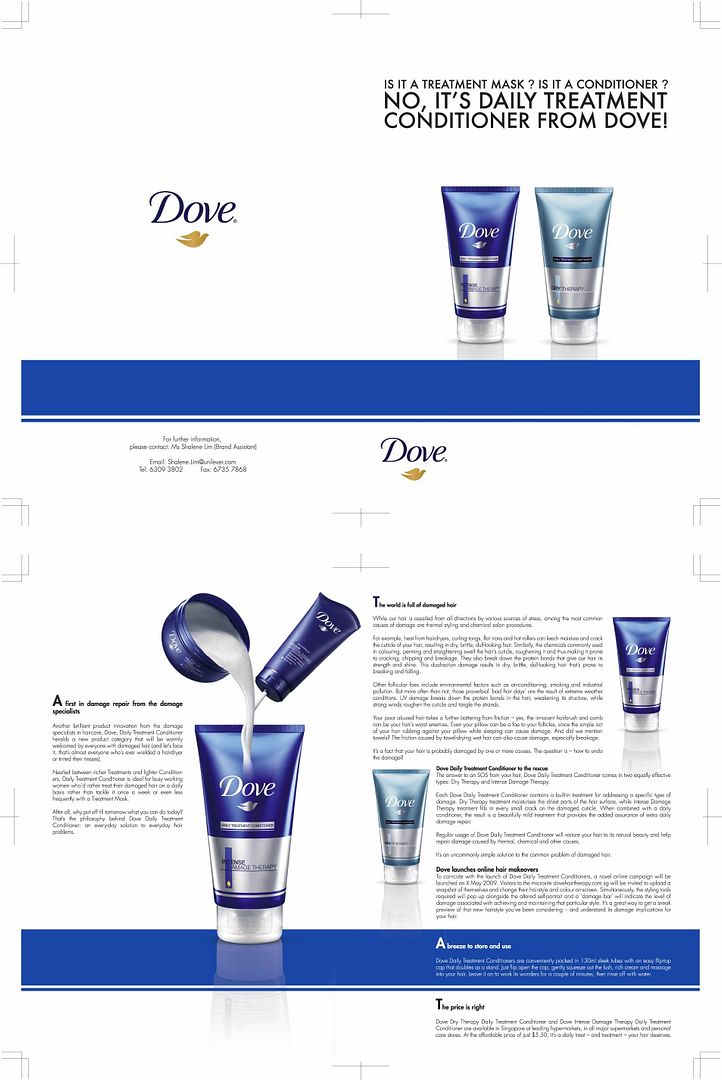 Is it a Treatment Mask? Is it a Conditioner?
No, it's the first-ever Daily Treatment Conditioner from Dove!
A first in damage repair from the damage specialists
Another brilliant product innovation from the damage specialists in haircare, Dove, Daily Treatment Conditioner heralds a new product category that will be warmly welcomed by everyone with damaged hair (and let's face it, that's almost everyone who's ever wielded a hairdryer or tinted their tresses).

Nestled between richer Treatments and lighter Conditioners, Daily Treatment Conditioner is ideal for busy working women who'd rather treat their damaged hair on a daily basis rather than tackle it once a week or even less frequently with a Treatment Mask.

After all, why put off till tomorrow what you can do today? That's the philosophy behind Dove Daily Treatment Conditioner: an every-day solution to everyday hair problems.
I used this product in the morning because i had to complete my advertorial asap and I MUST SAY I'M SO IMPRESSED!
You know, my hair condition is very bad...my hair is really tangled. You can't see it from the outside but if you try running your fingers through my hair...man! Haha. My ex-bf gave me a hair brush before we broke up....can u imagine?
BUT U KNOW WHAT?
I can finally brush my hair and not have the brush stucked to my hair anymore! I remember this incident where i was brushing my hair and the brush got stucked for like one whole frigging hour, i thought i had to go bald or something :x hahaha.
MY HAIR IS FINALLY SOFT AND FREE FROM TANGLES!
Serious. :)
Dove Dry Therapy Daily Treatment Conditioner and Dove Intense Damage Therapy Daily Treatment Conditioner can be found in Singapore at leading hypermarkets, in all major supermarkets and personal care stores for just $5.50!!!
Oh oh oh...
DO YOU KNOW???
I'VE BEEN CONSIDERING GETTING A PIXIE CROP FOR THE LONGEST TIME!
Thank god for the
sit
e Dove introduced me, i can try diff hairstyles (and the pixie crop is a no-no)!
IT'S HILARIOUS AND SO MUCH FUN! You & your friends should try it! Click
here
!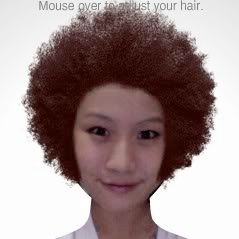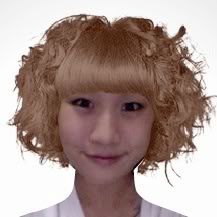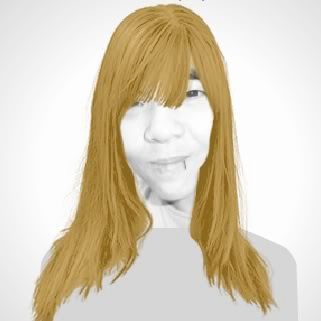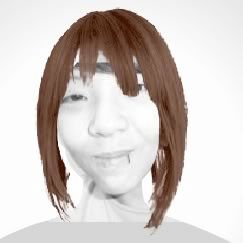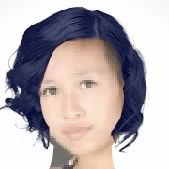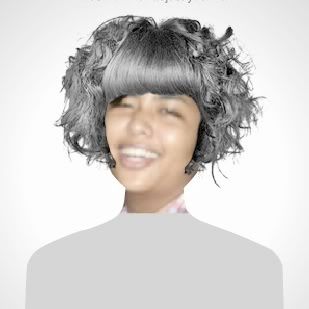 Donna, thank goodness your curls didnt turn out like that ah! Hahaha.
You can also see what are the tools you need to achieve the look, the amount of damage....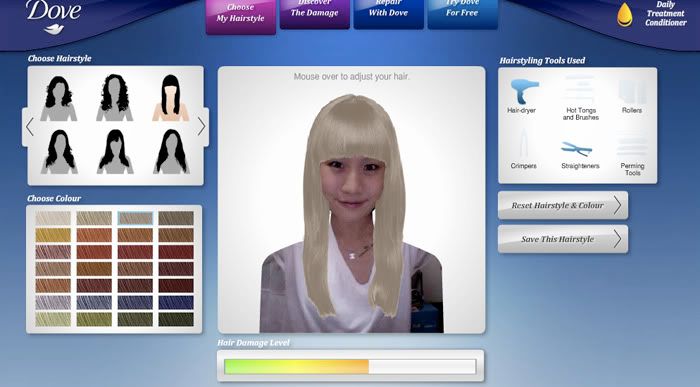 Go & have some fun at
http://dovehairtherapy.com.sg/
!!!!!!!
&
don't forget to get yourself the treatment conditioner because
IT WORKS!