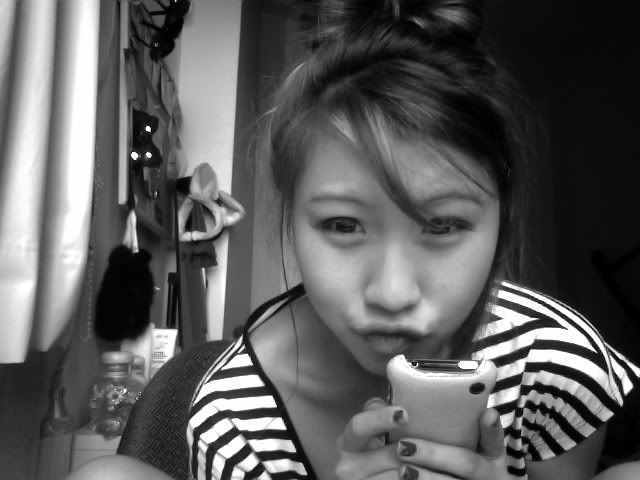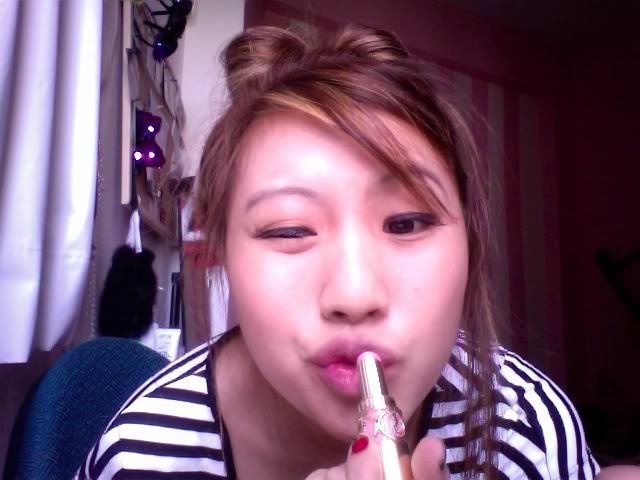 Yes today i went out with the hair bow hahaha.
Drop by to visit the F.E.P outlet! At last! Hoping to check out "best of blogshops" but it was closed?!?! So disappointed i was looking forward to seeing it! Interesting shop i heard.....:(
Then rushed down to The Central to get my nails done.
Why not at F.E.P where there's SO many nail palours? Because....at Lacquered Nails (which is at The Central) i really feel damn pampered! Haha.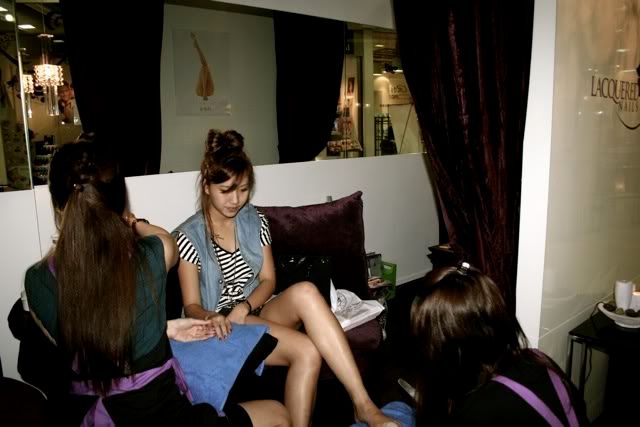 Did a manicure
& pedicure. They massage your calves and all... damn shiok! They put a lot of different kinds of lotion thingy and now my arms and legs feel so smooth and moisturized. :)
End product:
I was too lazy to think of what i want on my nails. So i left it to the manicurist and she did an amazing job! Really like it! It looks better in real life. SRSLY. Looks so weird in the pic!
The girls there are so down to earth and it's so easy to talk to them.
Plus the shop is so nice! It's purple. I like purple (well one of the MANY colors i like)!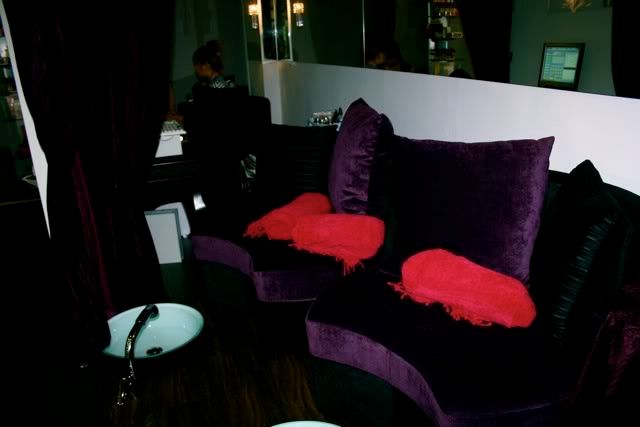 Purple & hot pink velvet seats....ahhhhh so nice!
Oh and also, at the end of my session, i had A LOT of difficulties wearing my boots (ya wtf did i even wear boots -.-) but the girl helped me put on my socks, loosen up the lace of my boots so i can slip my feet in easily! Felt like a princess. Hehehe.
BUT YES...SHE'S RLY SO HELPFUL. I think other people would feel so very disgusted doing that but she showed NO SIGNS OF THAT BUT WAS MORE THAN WILLING TO HELP. (Or maybe she didn't like doing that but i couldn't tell....must be a damn good actress!) Ok but acting or not, at least she didn't pull a long face or anything. :)
So yes yes yes this place....you must visit!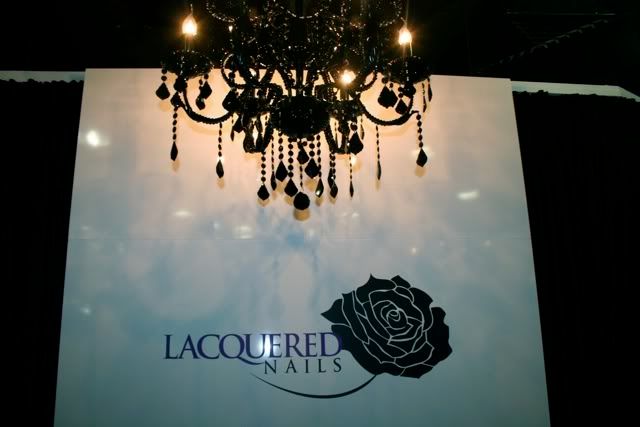 It's only 1 mth old. Still a baby shop! However, the manicurists there have almost 10 years of experience and the boss, Jacqueline? She's my age! Hehe. Very happy to see people who dare go out and pursue their dreams!
Lacquered Nails
The Central (Clark Quay MRT)
#02-16
Tel:63231812 (book an appointment with them now!)
(at a corner behind a big salon called Jeric or something like that)
MENU!
Express services
(i say, if you were to go all the way thr, DON'T DO EXPRESS....MORE TIME THE BETTER. More shiok got massage and cream all hahaha.)
Repolish . $8 – 10 MINUTES
Express manicure . $15 – 15 MINUTES
Express pedicure . $18 – 25 MINUTES
Our signature pedicure
Chocolate mint pedicure . $85 – 1 HOUR 40 MINUTES
Classique manicure / pedicure services
Vanilla Almond classique manicure . $28 – 30 MINUTES
Aloe Vera Mint classique pedicure . $38 – 50 MINUTES
Spa pedicure services
Cappuccino spa manicure . $52 – 1 HOUR 15 MINUTES
Green Tea spa manicure . $52 – 1 HOUR 15 MINUTES
Lavender spa pedicure . $80 – 1 HOUR 40 MINUTES
Treament pedicure services
Ultimate callus treatment care pedicure . $60 – 1 HOUR 45 MINUTES
Acrylic extension services
Half-tip overlay (NATURAL) . $95
Half-tip overlay (French/Clear) . $110
Full-tip overlay . $90
French sculptured (Pink base, White tip) . $150
Clear sculptured . $110
Soak off . $40
Gel extension services
Half-tip overlay . $110
Clear Sculptured . $130
French sculptured . $150
Glitter-fade sculptured . $150
Add glitter . +$20
Gel buff off . $50
Additional services
French painting . +$5
Glitter painting . +$5
Nail art . from $5/nail
3d nail art . from $7/nail
Swaroski crystals – SMALL . +$0.40
Swaroski crystals – BIG . +$0.80
VERY REASONABLE PRICING AND I CAN ASSURE YOU THAT YOU'LL HAVE A REALLY PLEASANT EXPERIENCE. The place was actually so comfortable i nearly feel asleep hahaha.
Speaking bout nails, i came across this quote "If I didn't have fake nails, my fingers would be bloody stumps. " HAHAHA.
After that i went to have xiao long bao! HAPPY FOOD HAPPY FOOD!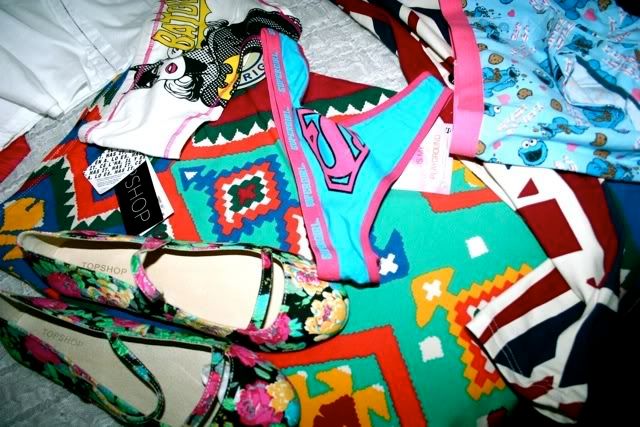 Some Topshop lovin' :>
I pray damn bloody hard i can fit and don't burst the seams of this pair of UK6 leggings (ive fcking disgustingly huge pig legs urgh)! Love it!
Need to start on the next advertorial now.
K bye! GTG GET BUSY BEE!
p.s i'm opening backorders for some of the stuff which are OOS on Ohsofickle.com.sg. do check out ohsofickle.livejournal.com in about an hours time? don't miss it! :>