ADVERTORIAL
Was having dinner and decided to refresh my memory of the taste of 7-UP again.
I never liked canned drinks. Other than green tea.
BUT I LIKE 7-UP!
It has a very unique taste.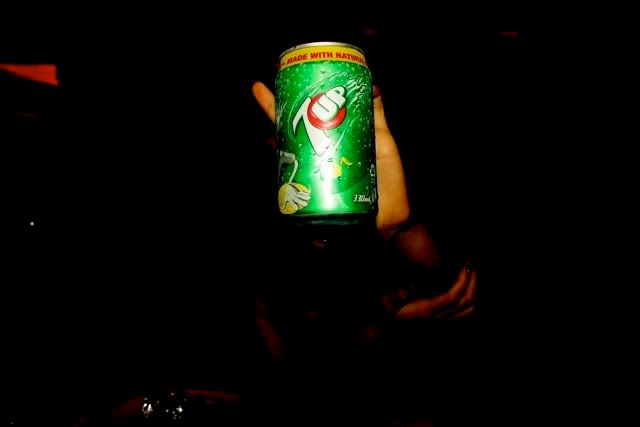 Then i read the can and...
Interesting fact for you guys!
DID YOU KNOW?
7UP® is
made with natural flavor
s & is the no. 1 lemon lime flavored soft drink in Singapore!
Bet you didn't!
Starting from 1st July, whenever you purchase a can or bottle of 7UP (anywhere!), you starnd a chance to win 7 movie tickets!
This promotion will end on 31 July 09 so in the month of July, SAY BYE TO BUYING MOVIE TICKETS, JUST DRINK 7-UP!
One can of 7-UP will cost you only $1 so you're paying $1 for 7 movie tickets (worth about $49 total?)! WOW!
Here are the steps to follow!
1.Purchase a bottle/can of 7UP® from anywhere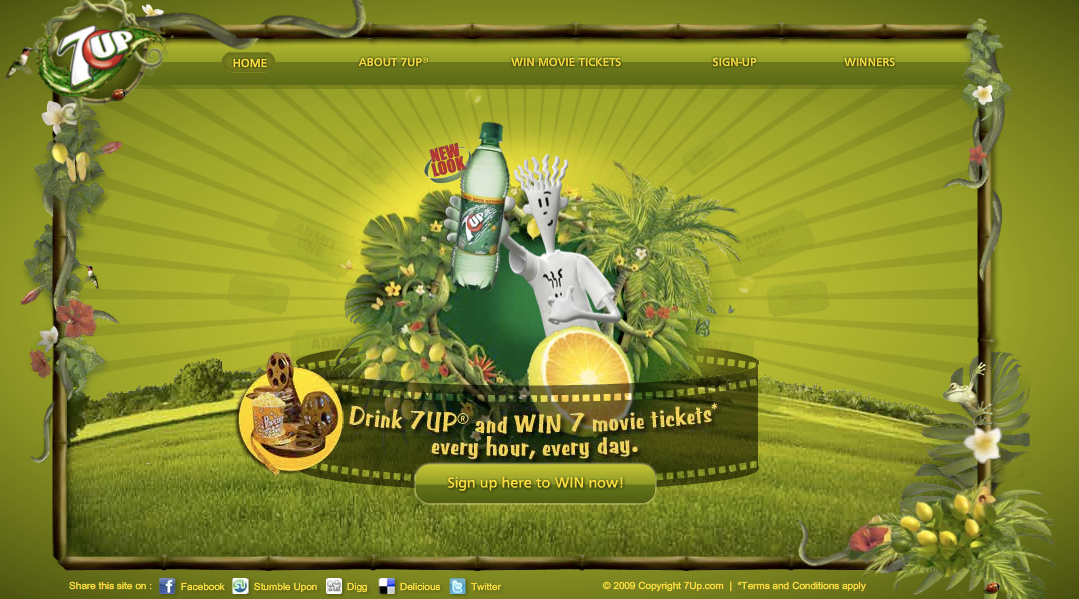 2.Log on to www.7up.com.sg (CLICK "Sign up here to win now"!)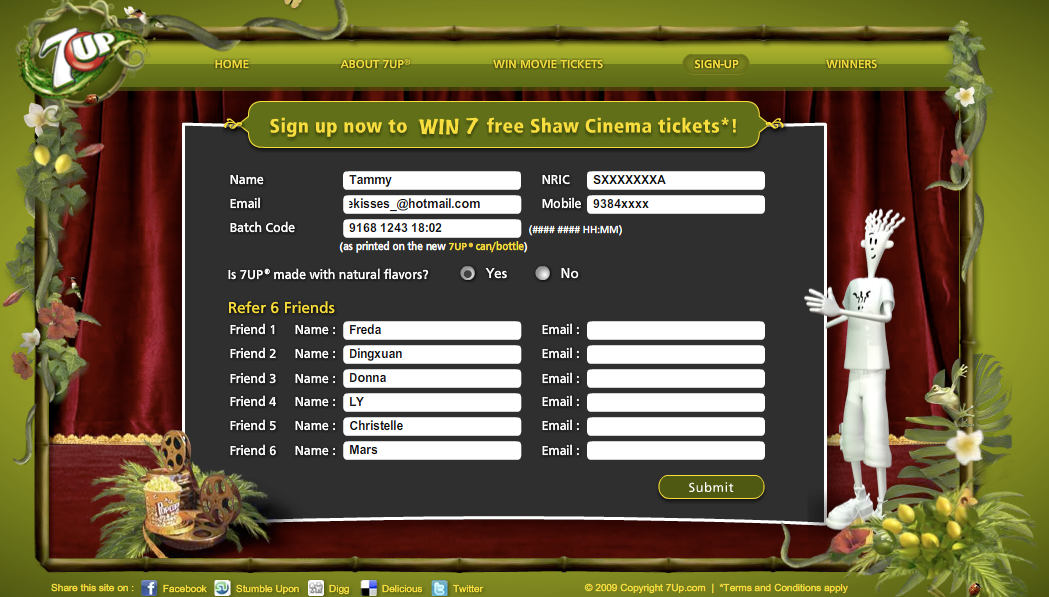 3.Key in batch code available on the bottle/can
4.Invite 6 friends
5.Your 6 friends accept your invitation
6.Upon confirmation that your 6 friends accept your invitation, you will earn a lucky draw chance
7.So the more friends you refer, the more chance you will get to win the 7 movie tickets
8.If your friends want to win their own 7 movie tickets, they can also register with their 7UP® and invite 6 friends
COME ON PEOPLE, 7 MOVIE TICKETS EVERY HOUR EVERYDAY FOR THE MONTH OF JULY!
Let your July be drink 7-UP month.
It will be for me. :)
www.7up.com.sg