Hey girls!!! Please please please do not contact me at my phone number regarding anything pertaining to the online store. You will not get any reply so i suggest you e-mail me instead! I'll be traveling so much from now on so replying smses when i'm overseas will cost a bomb. Some more it's not one not 2 not 3 smses ok.......It's really not cheap!! So please e-mail me. If i don't reply, send it again and again! You can send to both emails ohsofickle@gmail.com or tastelikekisses_@hotmail.com. ANYTHING BUT MY PHONE. PLEASE & THANK YOU HOPE U UNDERSTAND!!
------------------
Here's a sneak peak of what you can find in the upcoming collection on www.ohsofickle.com.sg
Most of them are exclusively designed and manufactured by me for the store! ~~
Pale blue military jacket which is one of the best blazers i've ever designed ,yet. Proud of this baby!! Hehe. Oh & such a rare sight, i'm in denim jeans! I'm kinda bottom-heavy and have short legs so i always look so bad in jeans but this isn't so bad! It's kinda like the first pair of jeans ive ever gotten that fits me perfectly. It's really hard to find jeans that has enough room for my calves! Always sits nicely on my waist but when it comes to my calves...sigh god knows how many killer jeans i've to let go thanks to my manly legs. >:(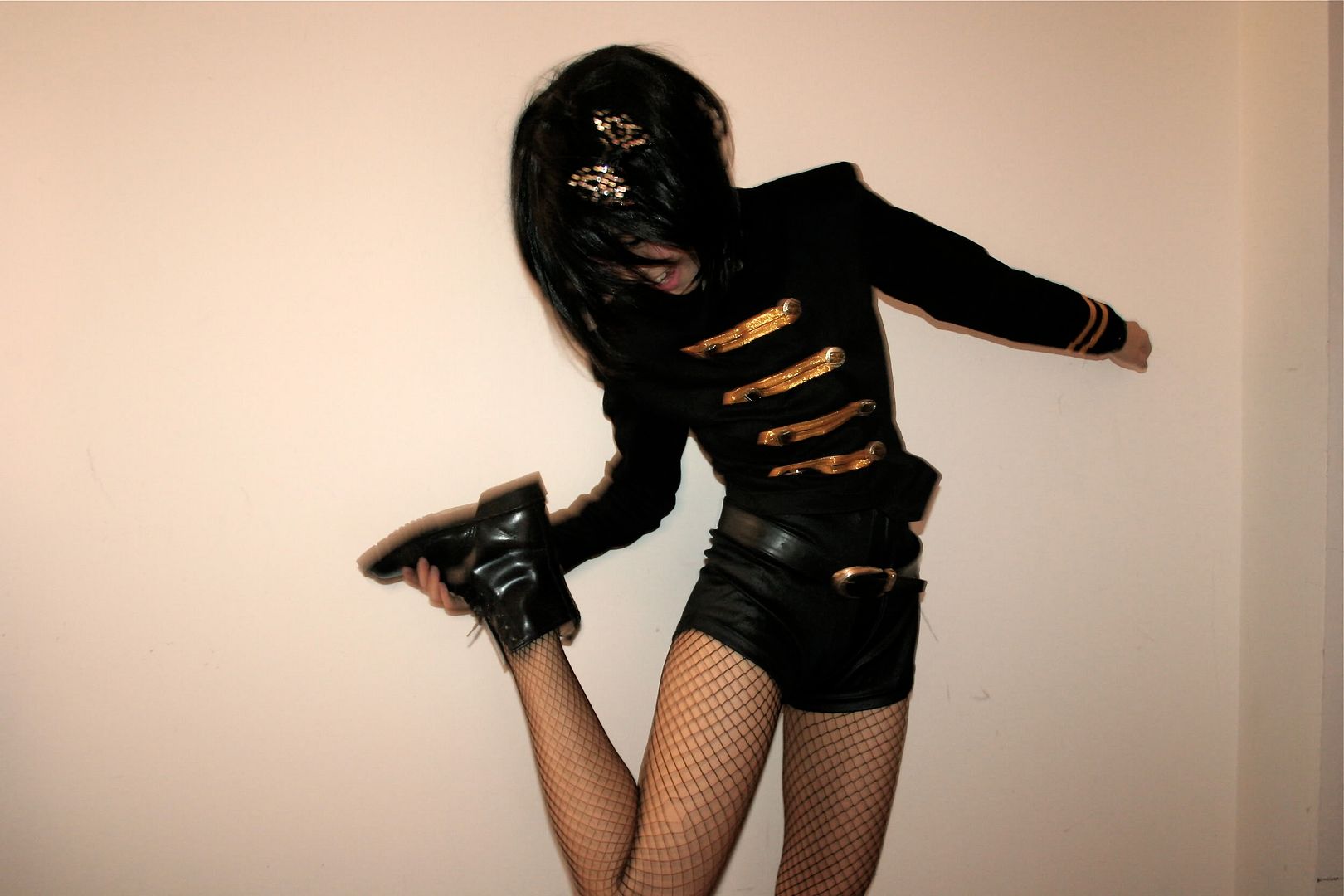 Here's another military blazer that'll be in tomorrow's collection!
So....Michael Jackson no?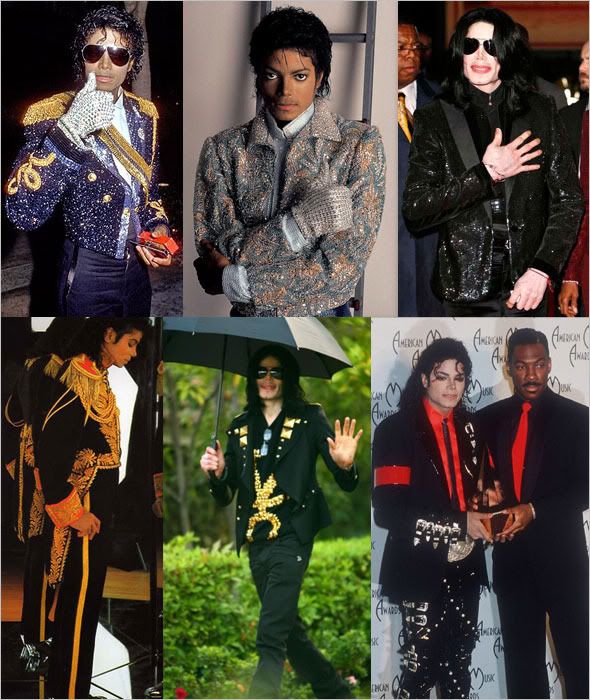 Credits:
x
His blazers are all seriously AMAZING with a capital A!
"You will certainly be missed but your influence in the realms of music, philanthropy and fashion will be everlasting."
The lame toga dress would not be in the next collection as it will only be available at the boutique after 11 August (it's one of the designs i'll be designing specially for the shop -that you wouldn't be able to find online)!
Having a clearance sale for you girls at both the boutiques! From now (30 July) to 10 August! Making way for something better! Stay tuned! So anyway, do drop by Far East/Haji Lane. Please mention you read the blog to enjoy the 20% discount off ANY purchase.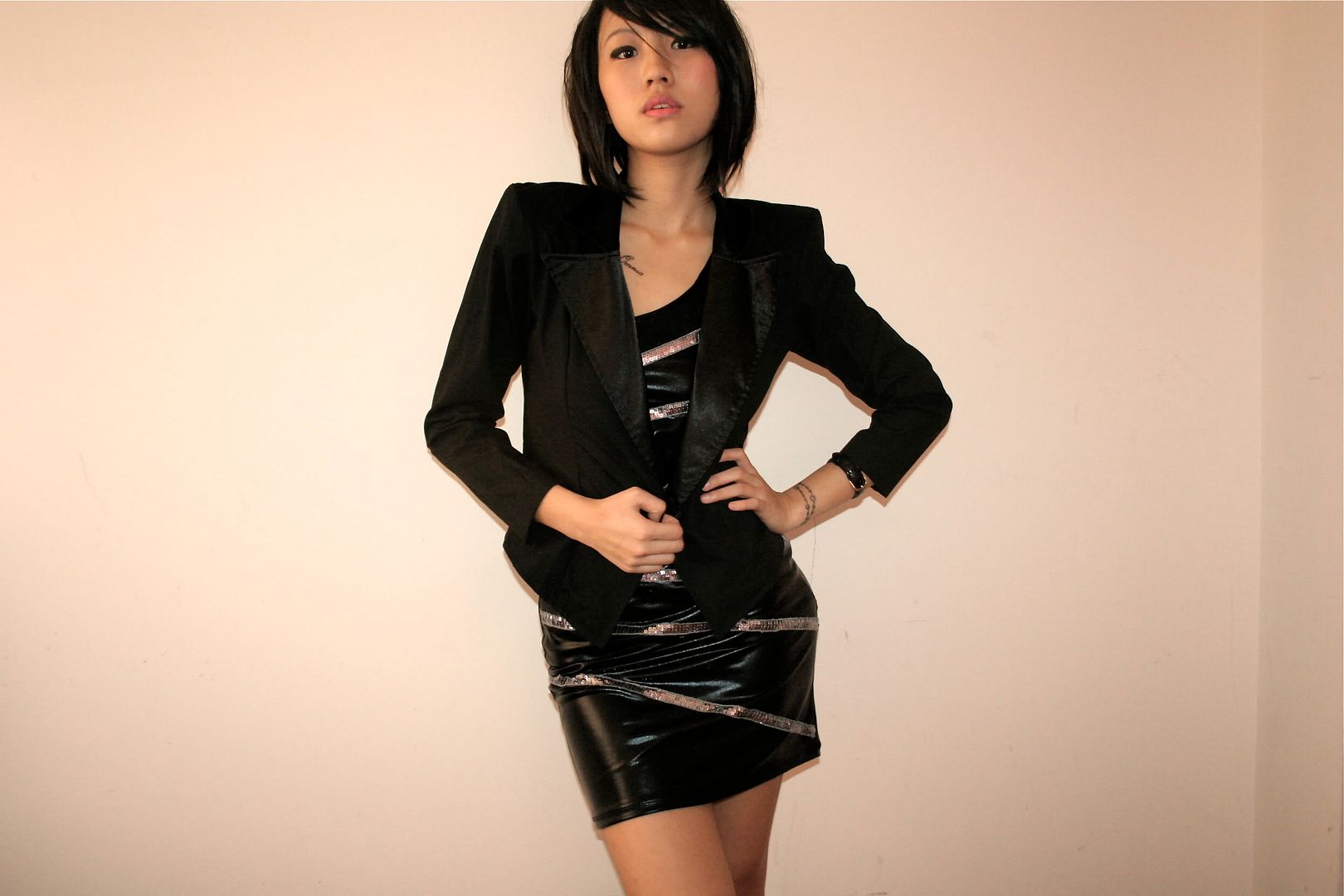 Power-shoulder black blazer. I really LOVE blazers with shoulder pads. Makes make shoulders looks thin hehe.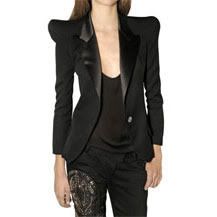 As seen in Balmain. I would love to do the shoulder pads this way but hmm, this is singaore..... i think most singaporeans wouldn't dare wear it?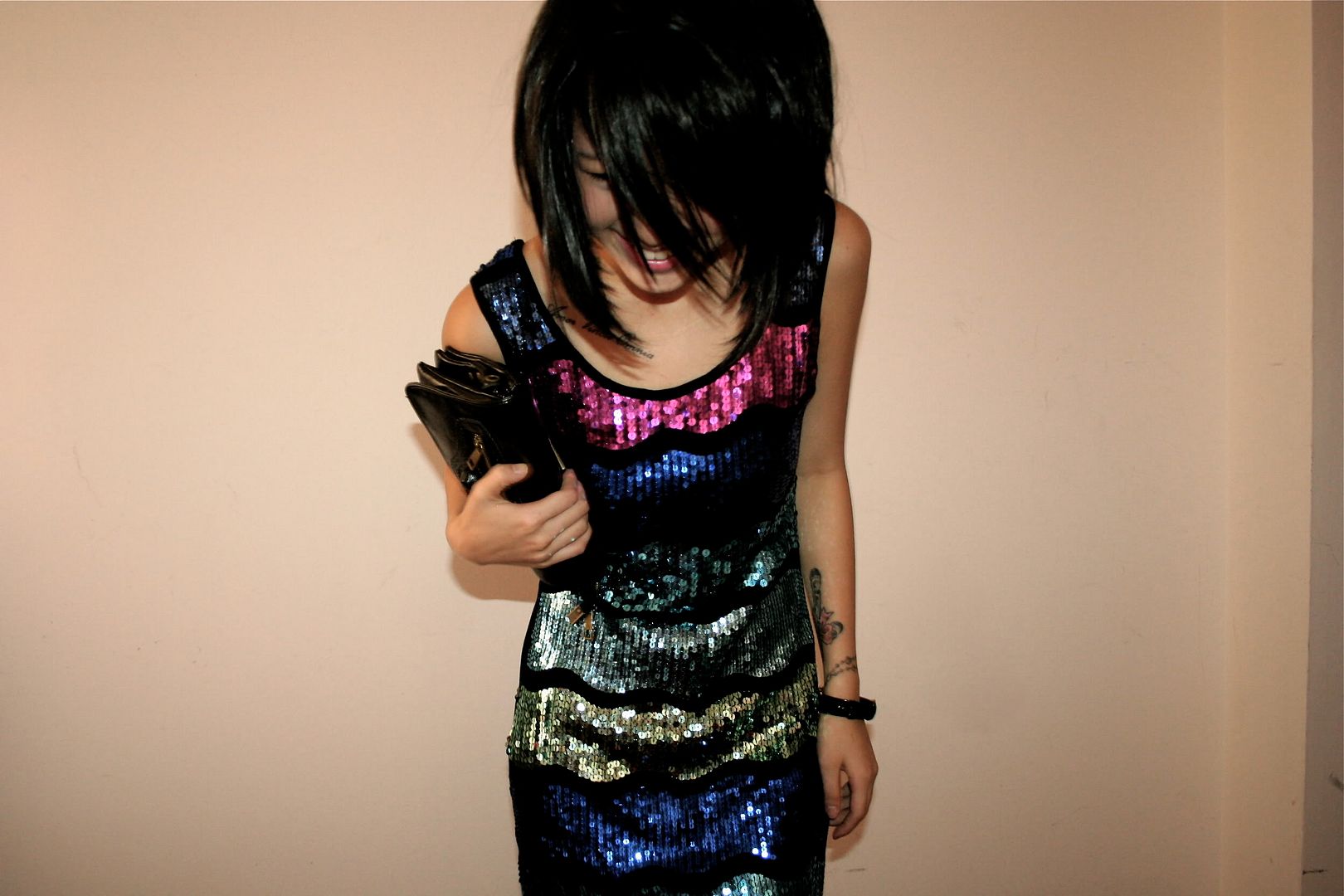 Razzle dazzle! Sequins sequins sequins! If you haven't checked out Topshop, go go go! They have tons of pretty sequins tops and dresses. Got myself a really nice blue sequinned cropped top that day!
"The dazzling appeal of sequins rests in their ability to reflect light and enhance curves. Off the runways and onto the streets! Eye-catching, feminine, and sexy – sequins will add a sparkly splash of flair to any ensemble."
Read more:
x
Biker chick vest. In cotton! Leather was quite expensive and anyway, it's really thick. Which is not a good thing. Remember the leather vest i wore for the photo shoot? Yeah i nearly DIED because it was so thick and Singapore's weather really one kind one - no mercy. So yup, even though the cotton one doesn't look as good as the leather one, it's more practical!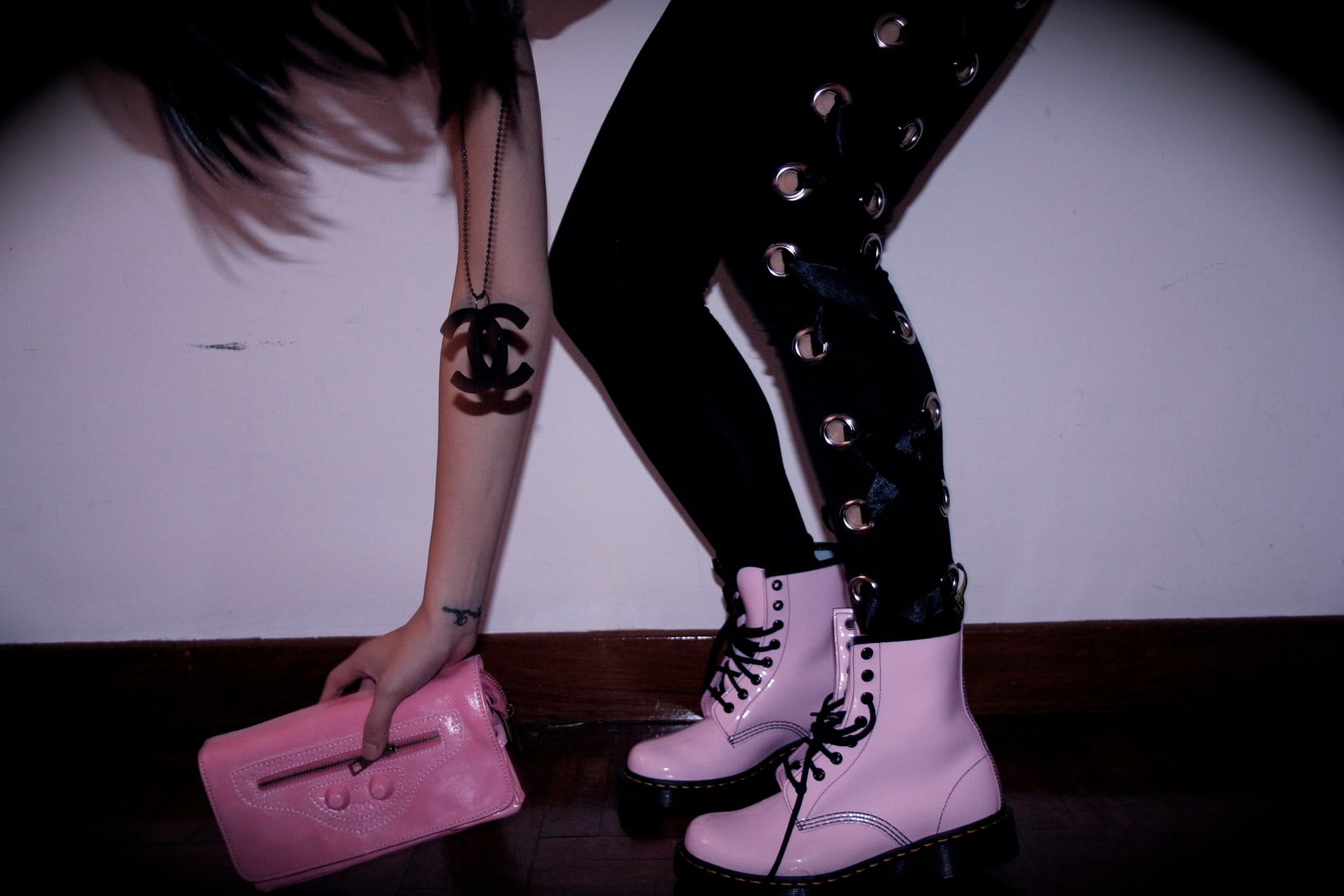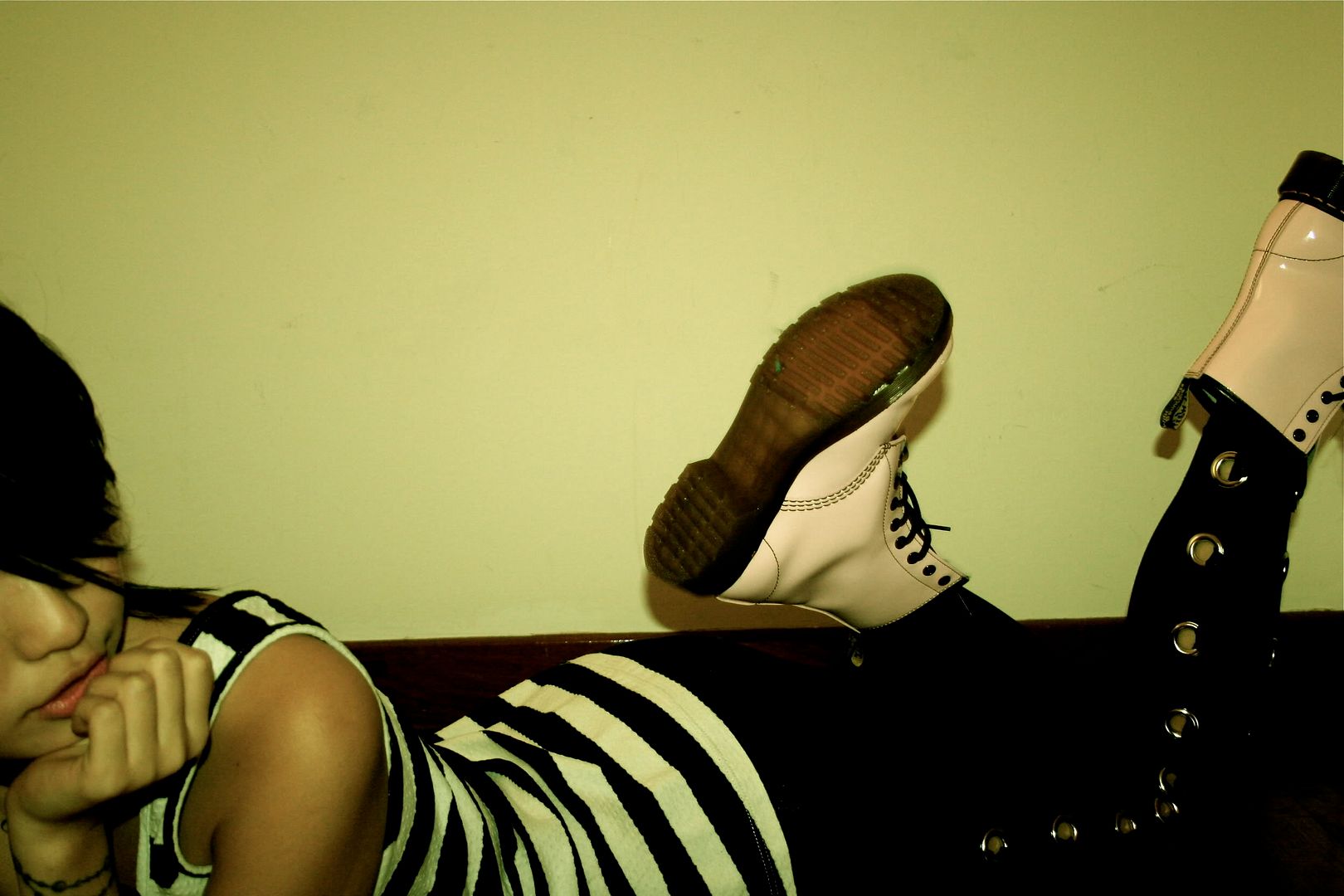 Shoe lace leggings! Replace your old plain boring blacks ones!
& last but not least,
i present you my favourite for this week!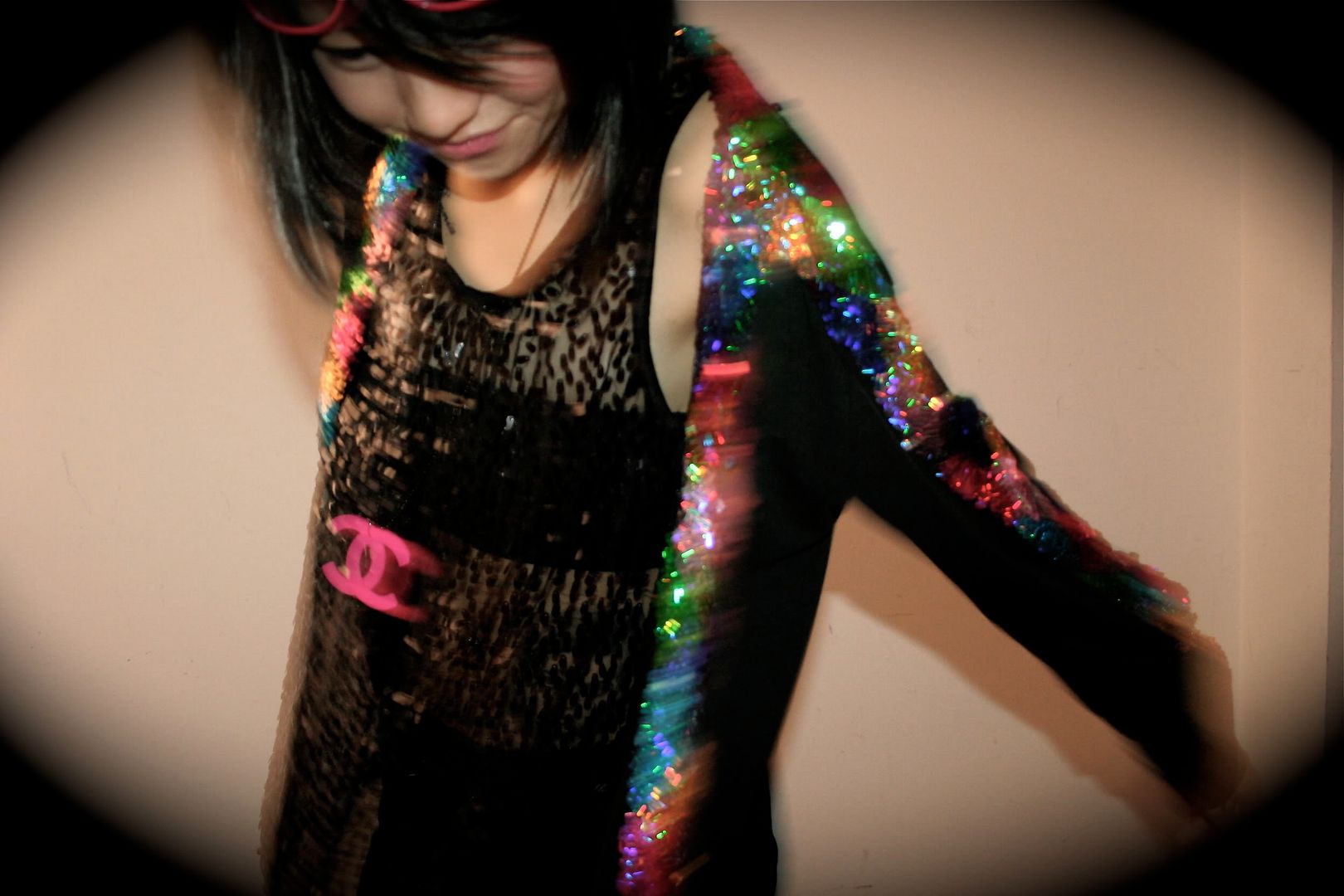 Does it make you happy looking at it? Even if it is on a depressed girl.
By the way, this baby is version 2 of last week's sequin cardigan,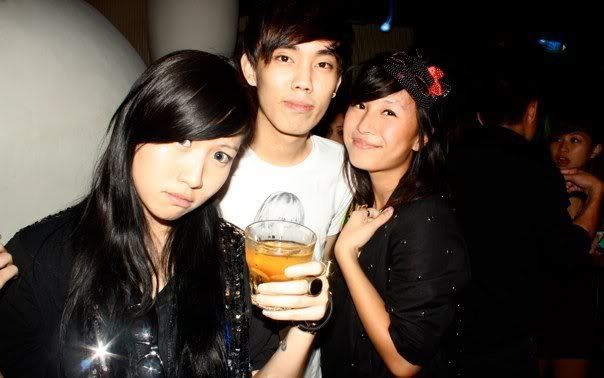 Which i wore on Pony's birthday!
Hope it makes you feel excited! There'll be tons of other stuff too! Flannel shirts, pouffy dresses, long sleeves lace dresses, sequin sleeves bomber jacket....etc! Date & time not confirmed yet but i am thinking Sunday evening? Will decide tomorrow!
Oh btw, in case you're wondering...
Yes - I am still alone and honestly, i think it's a good idea to be away from everyone. Shall stay away for as long as i can! Till i feel strong enough to go out and face the world again! I actually am enjoying what i'm doing so im pretty sure i'll be fine alone. It's fun shopping, style-watching, blog-hopping, designing...I can't love my job more! Thankful i have it to keep my mind off things.
Btw thanks for the e-mails. I've read all of 'em but don't wanna reply any because i don't want to talk about it alr. Sorry :( but please know i really appreciate your care and concern thx!
Also, comments disabled because i don't feel like knowing how people feel about me and yadayada - don't want anybody's opinion to affect me.
Lastly, wanna emphasize that im just staying here (in the cyber world) because of my business. Not because i still want all that attention from people - reading bout my life etc. For now, i really don't want people to know anything about whats happening in my daily life.
When i finally feel that i have an interesting life worth penning down, i'll come back and be a Blogger again. For now, i'll just be an online seller. Lol.
Meanwhile, enjoy my fashion updates?