***FLEA MARKET UPDATES!
To those who didn't get a reply when you mailed dime, DO TRY to sign up at the following site: 
www.dime.com.sg/swapnshop/register
. 
Early bird will close on Friday! DON'T MISS IT DON'T MISS IT!
This flea would be HUGE! I am SOOOOOOOOO excited!!!!! Haven't participated in a flea since a loooong time. This one would be a big flea market with quirky stuff like an auction for charity is going to take place where artistes are going to donate some of their stuff for charity! There are pretty high end stuff especially for the boys like DJ equipment, vinyls, lotsa street wear will be there. And of course very very pretty stuff for the ladies as well - lotsa great blog shops participating! :)
Sign up (
here
)! Sign up (
here
)! Sign up (
here
)!
Spread the word & i will see you there humans!!!
------------------------------------------
I'm done with editing tomorrow's pictures!!!!
New collection tomorrow at www.ohsofickle.com.sg at 9pm!!!
I'm damn lazy to take the measurements of the clothes! URGH HATE IT. Tmr morningggggg.
Tonight i shall just relax.....listen to some good music and read my magazines. At the same time....wait for *ahem*!!!! WAITING FOR A MIRACLEEEEEEEE. Hahaha.

Shit i'm like a boy now. I eat like a boy (yup, appetite's back! stopped taking the appetite suppressants because i was sick! -but am going to be taking them again once i feel healthy! i was sick because of overworking, not because of the pills!! i know my body luh!!!! the pills are pretty safe, except it'll give you a headache once in a whileeee.)!!! So anyway,  i'm back to eating over 4 meals a day! :( And i am also going to try to...uhm...go after someone. HAHAHAH. Kidding.
I don't think i am? 
My friends think i'm CRAZY. I think i'm just bored and need to do something interesting with my life instead of locking myself in my room crying all day and night. 
Anyway! 
Here's the preview!!
! Yes, i decided to model for this collection. My legs are damn short and my body is soooo long....i know right!!! I also look really weird. Think it's because i didn't wear contact lenses :( MY LENSES ARE SWIMMING IN A BOWL OF WATER AT CIWEI'S PLACE. Think it's spoilt already :( AHHHHHHHH. 
Also....those eye bags are getting from bad to WORSE. I immed went for the shoot once i touched down from the plane okay! Had only 4 hours of sleep and NO SLEEP THE DAY BEFORE. Stupidly went for some sucky party at Social House or something like that. URGH WASTE OF MY PRECIOUS TIME. Seriously could've gotten some good sleep that night instead of club hopping. Oh WELL!!! Damn sad lor!!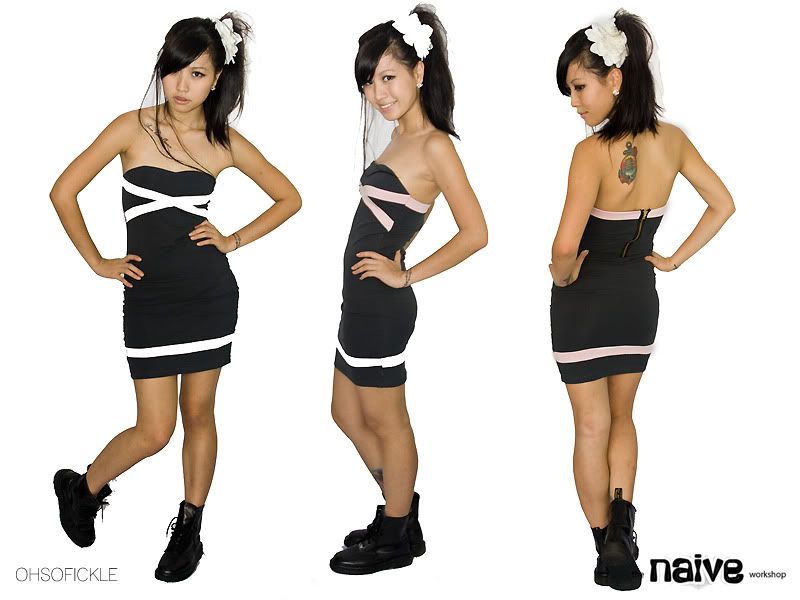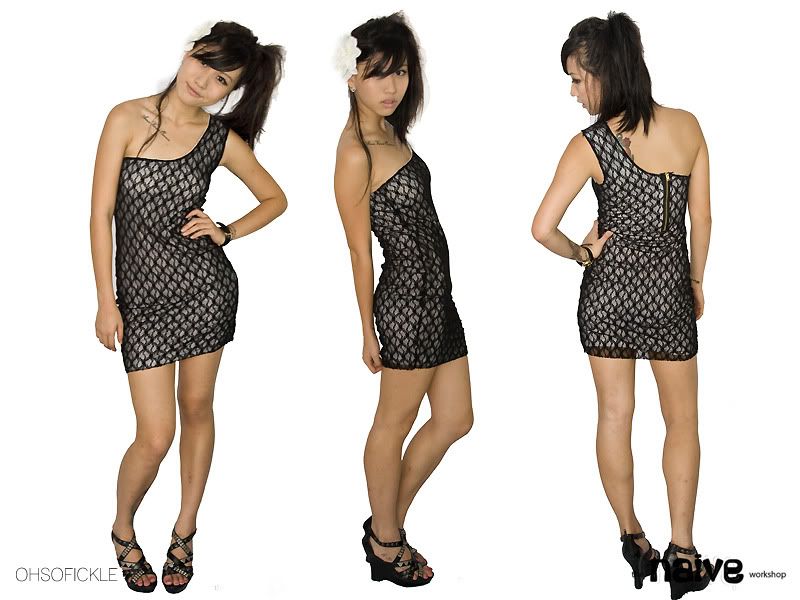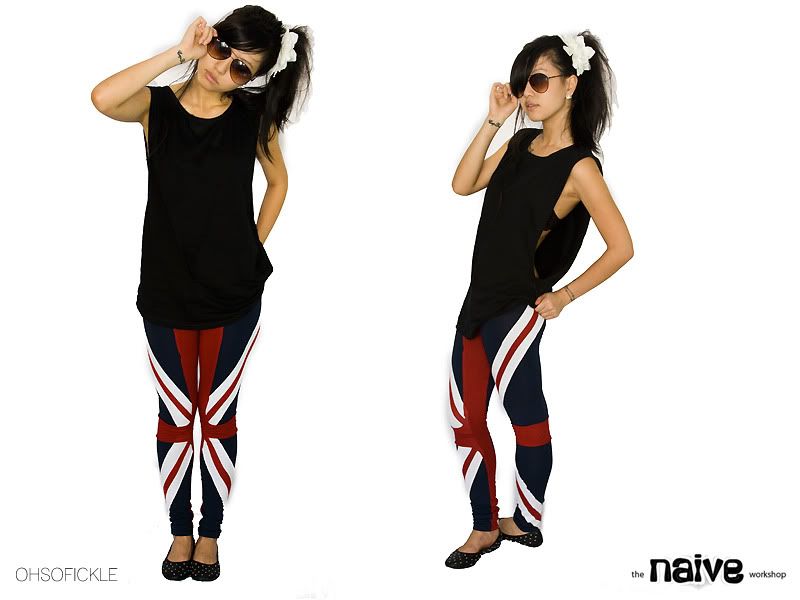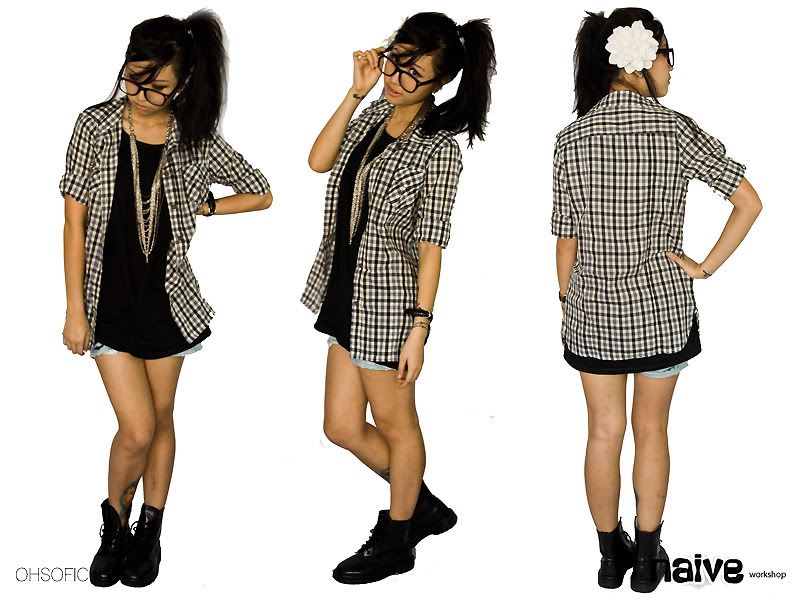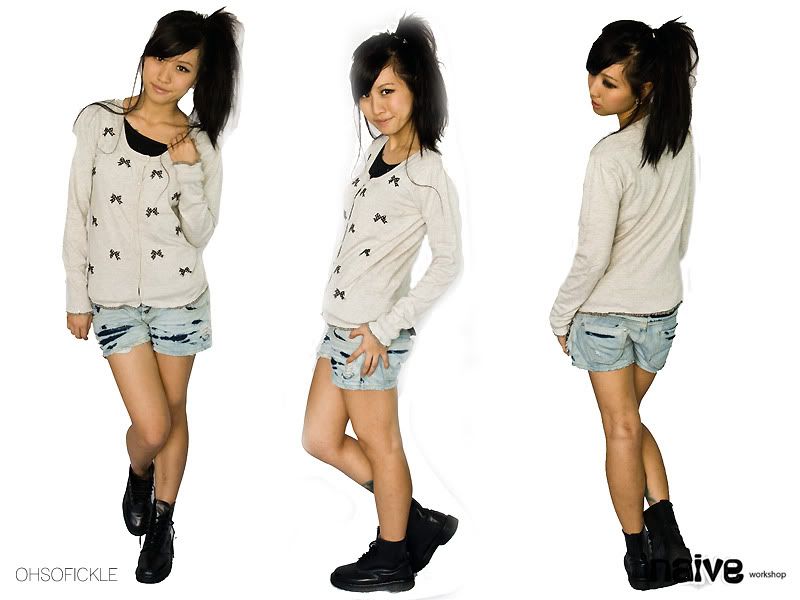 I'm NOT going to post my TOP 2 picks here....HEHEHE. It's a sequin cardigan and a sequin blazer..... I LOVE IT!!!!! :> You will only get to see it tomorrow! I haven't even edited the pictures for those though....!
p.s i really do not like seeing my pictures! always makes me feel so fat compared to other blog shop models because my legs are so short and muscular :(! HONESTLY, Angeline makes a WAY better model than me, that's why that's like her JOB! I really like Angeline! I'm only modelling because previously, i got a lot of comments from customers that they feel more comfortable seeing me on ohsofickle cus it's more.....ohsofickle-ish? Hahaha. we'll see how this collection goes alrighty.....if it's really good then i'll continue modeling for my own clothes lor!
ANYWAY, please leave feedbacks here kk. Let The Naive Workshop know what can do bout the pictures! :> If it's good, they'll keep it that way!

Need to get your nails done?
GOOD NEWS
! Josephine from Lacquered Nails e-mailed me a promotion for my readers!
Only for my readerssssss wheeeeeeeeeeeeehoo!!!
Do a chocolate mint spa pedicure at $85 and get 40% off another chocolate mint spa pedicure for a friend. IN ADDITION, we are throwing in 2 FREE express manicures!
ALSO, get a FREE 15ml OPI avojuice lotion for the first 8 pairs. (1 per pair) - 5 flavours for you to choose! (we all know how good OPI products are. =D )
- All to be done and redeemed on the same day
- valid till 31st july
Made from 100% real dark and milk chocolate with the sweet combination of honey and sugar.
*Chocolate mint spa pedicure is exclusive to us and you cant find them anywhere in singapore!
This promotion is too good to be true, WHY?
Simply to let more people know about us and to try our signature pedicure!
Lacquered Nails
The Central
6 Eu tong sen street #02-16 s 059817
T: 63231812 (appointments encouraged to prevent dissappointments!)
www.lacquerednails.com (under construction)
And also...
I am going to introduce you girls.....
The Naive Workshop!
The Naive Workshop'
s a newly set up company by a group of friends. They are a team specializing in taking pictures for apparels for online stores! I think they're the first company doing this in Singapore!
Let them know what kind of girls you like and they'll hunt for the girls for you! You can choose studio shoots/outdoor shoots....and it's still gonna be at the same price!
The team of people would also drive down to your place to collect the clothes from you and drive back to return you the clothes! So that means you don't have to lug the big bag of clothes to the studio or whatsoever anymore!
Sign up for the promotional package of 3 months and you get to enjoy their services at a SPECIAL PRICE! If you dare not sign up for the package, then try it once!!! Saves you A LOT of time. REALLY! :)
I can't reveal the rates here though but do e-mail them yeah? :)
Sample pictures can be viewed in tomorrow's launch. :)
Also, if you're interested in modelling, The Naive Workshop wants YOU! E-mail them a full length shot, and a close up shot of yourself to thenaiveworkshop@live.com
To find out more about The Naive Workshop, do visit their site, http://thenaiveworkshop.blogspot.com!