Advertorial
Am sure a lot of students are gonna be needing a notebook for school next year so this will be helpful!
VAIO has launched a new series of CW. The trend-setting
VAIO CW Series
brings new excitement to your life. It's the 14-inch notebook PC that's compact and portable,so you're free to take the fun along with you~
I'm someone who loves wearing black so i usually refrain myself from gettting black gadgets/accessories/bags....yadayada to make myself look less boring.
The new VAIO CW series comes in 5 pretty colors!
Black, Blue, Pink, White & Red (as seen below)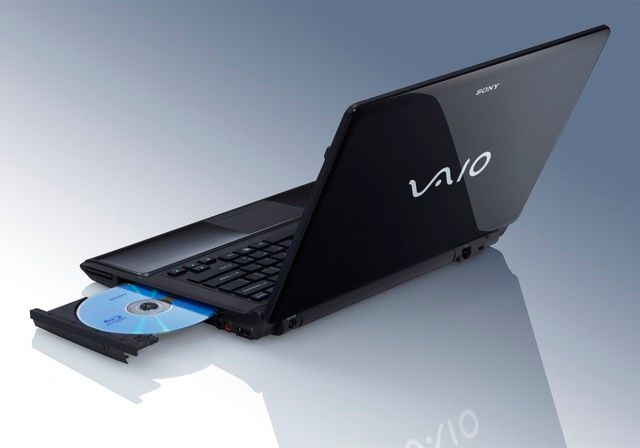 The new series of CW is great as it has a colour gradated palm rest that matches the exterior!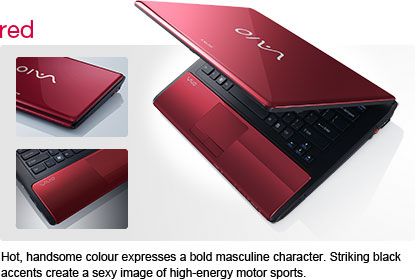 The
VAIO CW
series is more than just a "pretty face"! Mmmhm it's no bimbo alright...it definitely is smart and powerful with...
- Latest and powerful graphic card which enhances video-watching and gaming experience.
- High resolution 14" wide (WXGA:1366 x 768) LCD
- High Definition 16:9
- Built-in HDMI output to LCD TV for full screen entertainment
Many people think that it's difficult to work on a laptop without using an external mouse. However, the VAIO has an easy to use isolation keyboard and touch pad.
Isolation keyboard provides comfortable typing, especially for female users with long fingernails. Touch pad allows smooth "gesture" control with fingertip motion.
"Gesture" control function

The thing i love about the notebooks nowadays is that it usually comes with a camera!
Which is really great for a "cam whore" like me. Hee.
The VAIO CW Series also has an original VAIO Media Gallery software which you can use to play and edit music, videos & pictures!

To find out more about the new VAIO CW series, you may wish to visit:
http://www.sony.com.sg/microsite/vaio/products/vaio_x/index.html