I don't understand why people ask me to do tutorial on putting make up cus....i do my make up in 5 min and it's really simple!!
So like, a lot of people think i spend a lot of time doing my make up but like...well watch this video and see how i do my make up. I NEED TO LEARN HOW TO DO PROPER MAKE UP because i kinda suck at doing that. Haha i do it in 5 min not because i'm good at it-this video will make you believe me and stop asking me to do tutorials cus i really suck.
***FYI, THE VIDEO I'VE POSTED IS NOT A FREAKING TUTORIAL!!!!!
It's is to show ya'll that my make up is SIMPLE and FAST cus a lot of people think i take a long time to do my make up and keep bugging me to do a tutorial on how to do it but well NOPE I'M TELLING YOU GUYS THAT MY MAKE UP IS PRETTY BASIC AND THIS IS PROOF!!!

SO QUIT TELLING ME THAT YOU CANT SEE WHAT I'M DOING HALF THE TIME CUS IT ISNT A TUTORIAL IM REALLY NOT TEACHING YA'LL ANYTHING!!!!! I'm also not promoting any of the brands or whatsover! As u can see, i'm in a hotel room, and therefore i only brought my travel kit make up. So yup not all the products i'm using in the video is what i usually use.
But i am still very reliant on make up cus i look quite bad without it. Well you can see the difference and DUHHHH me with make up obviously looks better so why would i choose to look ugly when i can look good in 5 min hehe.
Oh i did this video in the morning at like 5am cus i didn't wanna miss my flight and decided not to sleep.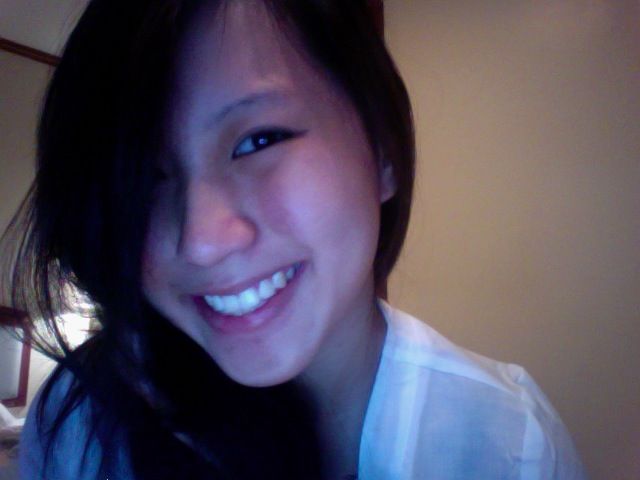 Ugly Bare Face
So before i started this video, i used a tinted moisturizer and concealer.
**** Oh and my upper lip looks weird cus I accidentally put concealer on it lol its not some weird lip thing someone just left me a comment asking if I blahbalh so I thought I should clarify before more ppl ask me weird stuff!! *******
Using some random tinted moisturizer i got from a departmental store from Bangkok and Mac concealer.
Yknow i like to "spam" concealer on my face :/ even on places where there isn't spots. Lol. I even used concealer on my upper lip so i dont look like i have a moustache.
Well the video is 8 min long but i was doing it super slowly and i had to hold my mirror up blah blah. So well normally i only take 5 min to do it! Including the other half of my face luh...didn't wanna waste time doing the other half cus it'll be boringgggg. Plus i had to be super careful esp when applying eye liner cus i can't make mistakes or i'll have to re-do the whole video haha.
I prepare like a boy. Only need like 20 min on average? I bathe super fast, get dressed super fast (cus i decided on the outfit in my mind the night before i turn in), put my make up super fast! Don't even do my hair. Don't even brush it. If my hair is really badly tangled, ill just take a brush and brush the exterior, leaving the inside all messy. Can't run your fingers through my hair cus it's like a crazy mess. Haha. Wish i was more girly sometimes!!! Though i know i look and behave like i'm really girly but well look at my room, the speed i take to doll up, the amount of food intake, the speed i can eat my food, my big bones, my muscular calves (ewwww much)......maybe i am a boy! Without a dick....with woman parts....ok then that makes me a girl already. :/ LOL K WHATEVER TRYING TO BE FUNNY.
AFTER
DONE! :)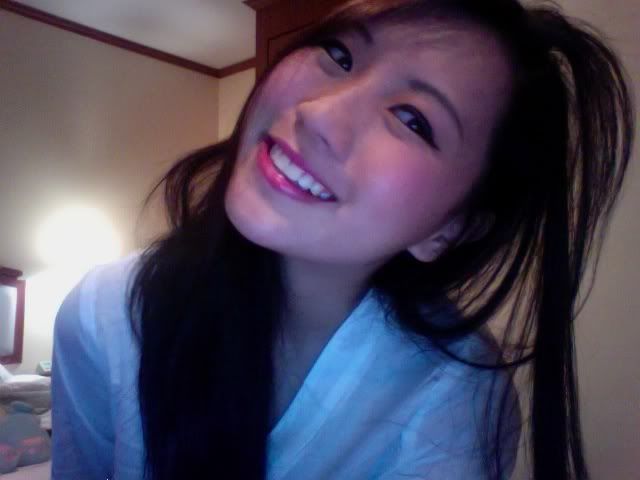 Yay!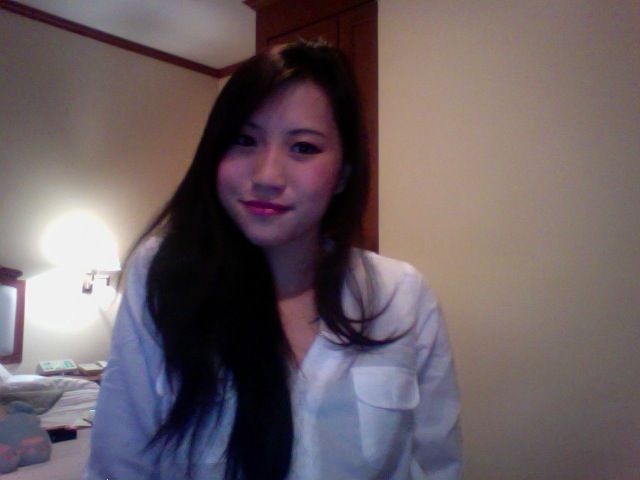 CHECK OWT MY ZHNGED PHONES...
My blackberry one is fucking ugly leh :( but i spent a lot on it. HEART PAIN!!!! I'll just bear with it for a month...maybe i'll grow to like it? I HOPE SO :/ & if i don't........zhng again!!!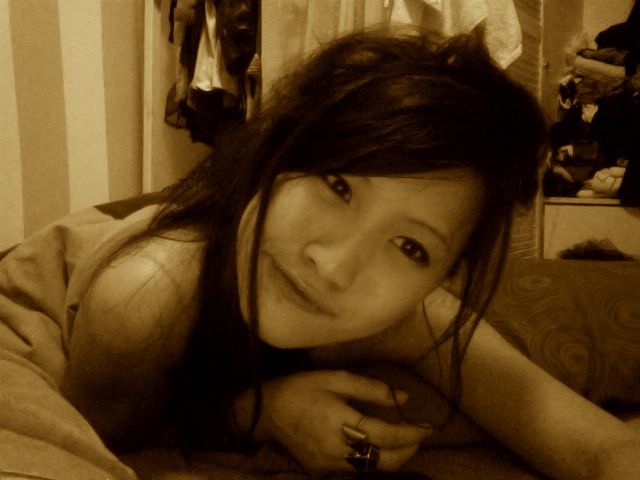 OH OH, last Friday was so random but i had quite a lot of fun at Butter!! Finally a night where there isn't a lot of people and i can just go crazy dancing & singing my heart out....wheeeee~~ Can't wait for the coming weekend!
AND MARISSE'S BIRTHDAY IS TOMORROW!!! BABY GIRL ~