Sorry for the lack of posts! Been rly busy with CNY ... etc!
Plus i dont have a camera with me throughout therefore there was no urge to blog:(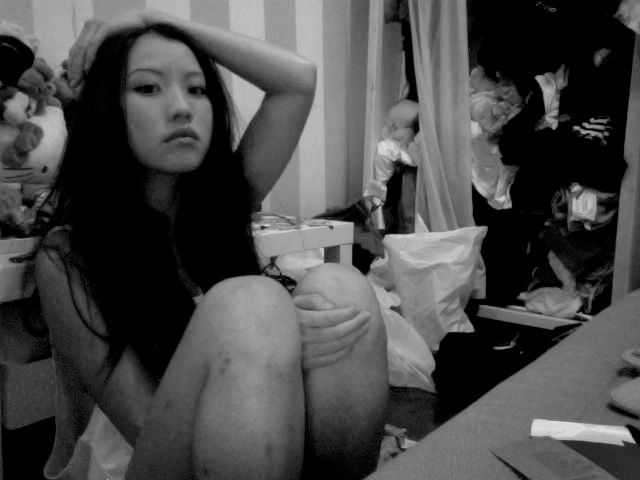 Watching Initial D with BF now. The arcade has became our fave place thanks to the Initial D machine hehehe. Can't believe we got our Initial D driving license too! Lol! Ay, can't race in real life so yeahhhh. Ahhhh IT'S MAKING ME WANNA PASS MY DRIVING FAST!!!! Finally...some more motivation to go for my driving lessons.
K shall continue watching! It's like my 3rd time watching it? But this time i'm gonna concentrate more....so as to increase my knowledge in cars since B is quite a pro!
By the way! I'd be having a booth at Helipad on 28 Feb selling lotsa accessories! Lotsa rings, bangles, eyewear, clothes....etc!
Time to spend your ang pow moolah!!! You got to be there cus there's gonna be tons of other awesome shops!! Like TE, BC, LUCYDACYD...ETC? (k those mentioned are those i'm excited to check out :x)

Read below for more details!
Meet, greet and shop with your favorite local web stores and blogger personalities at The Helipad's first ever Cyber Chic Bazaar!
We've gathered the biggest and baddest of the Internet, from the best web stores to the local blogger fashionistas everybody loves. Shop the latest arrivals with special previews and post CNY markdowns from the web stores, and personal items from the wardrobes of the bloggers.
Tired from shopping? Chill out on The Helipad's Rooftop Deck, exclusively open to all shoppers! Beverages and finger food will be available on sale.
** Dress to impress! Come dressed in your best and you could win an exclusive Helipad Privilege Card! We'll be on the lookout from 5pm to 7pm.
28 February, doors open from 2pm to 7pm.
Music by Helipad's resident, DJ Special K.
PARTICIPATING WEB STORES INCLUDE:
BONITOCHICO - http://bonitochico.livejournal.com
OHSOFICKLE - http://www.ohsofickle.com.sg
MODPARADE - http://www.modparade.com
THESCARLETROOM - http://www.thescarletroom.com
SCHWINGSCHWING - http://www.schwingschwing.com
LUCYDACYD - http://www.lucydacyd.com
TRACYEINNY - http://www.tracyeinny.com.sg
AGNESELLE - http://agneselle.livejournal.com
THEROBOTNINJAS - http://www.therobotninjas.com
EARLGREYPARTY - http://www.earlgreyparty.com
PANDASWITHPISTOLS - http://www.pandaswithpistols.com
PARTICIPATING BLOGGERS INCLUDE:
FASHION NATION - http://fashionation.wordpress.com
LOVECOUTURELUXE - http://www.lovecoutureluxe.com
DINNERWITHLILY - http://dinnerwithlily.tumblr.com
SWEETYOUARE - http://sweetyouare.livejournal.com
MYSECRETSHAMES - http://my-secretshames.livejournal.com
& MORE!
---
The Helipad is located at The Central, 6 Eu Tong Sen St
5th Floor Carpark (Access via Lift "C" Carpark Lift Lobby)
Public Transport Information:
Clarke Quay MRT & Bus Services 2, 12, 33, 51, 54,
63, 80, 124, 145, 147, 166, 197
Tel: 6327 8118
Email: info@helipad.com.sg
www.helipad.com.sg