Today i'm in greeeeeen + turquoise! Used to HATE the color green for no particular reason. Lol.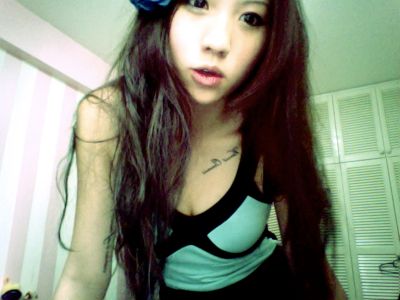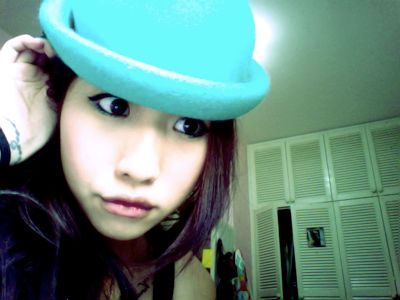 Finally get to wear the cute green hat out too! Got it from H&M a couple of months back. I used to have a red & black one but sold it away :( NOW I REALLY WANT THE RED ONE AGAIN.
Ok...sucks that i had to leave an empty post till i got my laptop in hand!
Cus apparently, switching to a Blackberry does have some disadvantages. Like...I CAN'T BLOG THROUGH MY PHONE! I can't seem to type in the text box. :( SIGH. Blogger should have some kinda app for Blackberry! Like what Twitter/Tumblr/Wordpress has. Because i can't blog through my phone for the last few days....i can't rmb what happened. :(
THIS IS THE TIME OF THE YEAR!!! I DON'T WANT IT TO EVER END!
All i do is eat, take $, eat, gamble, eat, use free $ for taxi, sleep....& the next day would be the same.
Ok i am prolly 5kgs heavier now but DAMN...I AM HAPPY! Plus for 15 days, no nagging, no quarreling....OH THE PEACE I'D BE ABLE TO ENJOY~
Who doesn't love CNY?!
Though my first day was A COMPLETE BORE cus i chose to lock myself in my grandma's room (pretty anti social....i can't seem to communicate with my chinese speaking cousins. well...language barrier?) and only talked to the Schnauzer, the following hours after i left grandma's was pretty good.
This CNY i got exposed to gambling. I KNOW RIGHT. WHAT A NOOB. I'm 19 this year and gambling for the first time. HAHA. I'm not a very good gambler. Hate to lose money. I get pretty sad when i lose...cus it's like i spent money on nothing.... Oh well! I guess that's good. Doesn't make me an addict. :)
Today's 3rd day & there's 3 options for me to choose.....Gotta decide where to go now! FAST. It's 3.30pm wouldn't wanna waste the whole afternoon away.
Tomorrow i resume work. SIGH. Really want this holiday to last the whole month man.