Any egg tart fans in the house???
Good news guys! One of our favourite fast food restaurant is now selling egg tarts~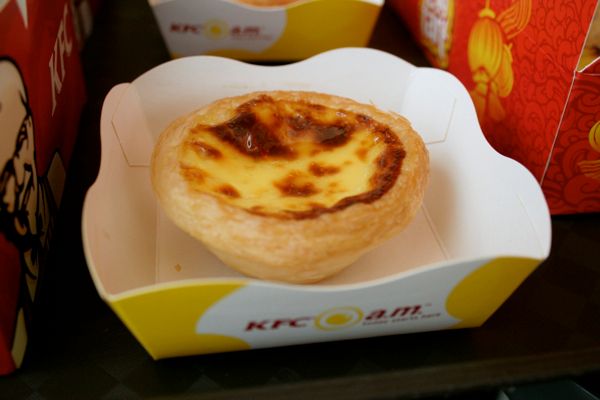 KFC Egg Tart
is here in Singapore!
(according to Cass, he tried it a while back in Hong Kong.)
KFC Egg Tart is a classic Portuguese baked egg tart. That's why it has the signature "caramelised sugar" on the surface. The sugar forms different patterns on the creamy custard, so no egg tarts are the same! Each one is unique!
Honestly, i ain't a huge fan of egg tarts. I only like the crust! I've this mentality that the custard would be very sweet cus it always looks so glossy?? Ok it's just me being...me!
So anyway, i ate one whole KFC Egg Tart and surprisingly, it was way above my expectation! To be exact, i love it!
Very crispy and fluffy on the outside. The custard was super smooth and creamy. And it's not too sweet! Just the way I like it. I ended up having 2 egg tarts! It's super amazing cus i have never ever eaten more than half an egg tart!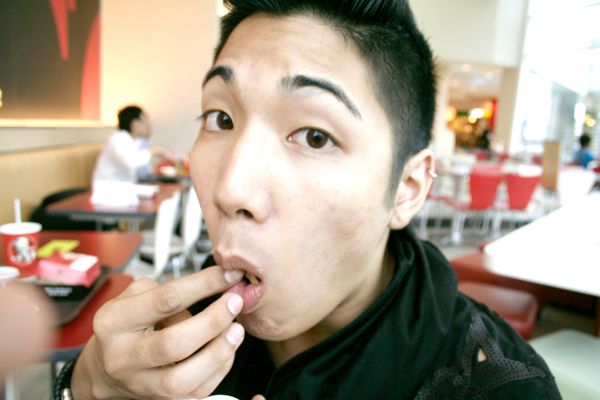 It's great as a snack when you're chit chatting with friends or as breakfast to start your day!
C brought back a box of the egg tarts for his family since my Mum and Dad were not gonna be home early that night. C told me his family had it as a little dessert to wrap up dinner and finished the whole box within a few minutes!
KFC Egg Tart is available at only $1.30 per piece. One is definitely not enough so i'd suggest you get a box!
One box contains 6
yummy egg tarts and costs
$7.50
! It has a Chinese New Year festive look, great as a gift for your family & friends!
KFC Egg Tart is available all day at selected KFC restaurants.
Please refer to
www.kfc.com.sg
for full restaurant listings.