Kinda loving this week!
Waking up with Love by my side, lunch, work on my laptop, ARCADE FOR INITIAL D, DVDs/movies, dinner, hom
e~ Though it may seem boring to most....i'm very happy with it cus there's no drama!
But of course, i wouldn't wanna lead my life like that everyday cus i'll have nothing to blog about anymore! Hardly seen anyone lately too! :( Should get out of this lifestyle once in a week and go party so my life would be more balanced.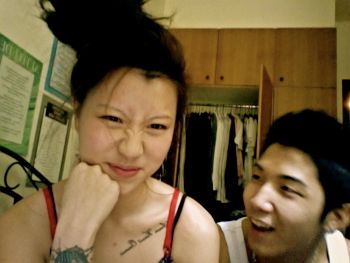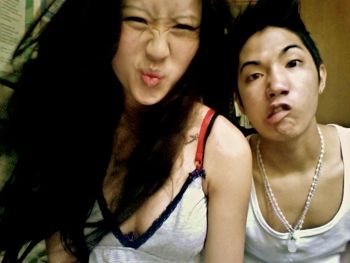 Anyhow, right now...i'm being fed luncheon meat while i write this on my blog. Going for Bak Kut Teh @ Balestier in a bit. THEN TO WHEREVER FOR INTIAL D HEHE.
p.s Anyone knows where i can go to have good MEE SUA? I've only tried
Shi Lin - hope i didnt get the name wrong
(The one that has yummy fried chicken!!!! Located at the basement of F.EP, Tampines Mall...etc) so far!!