Went to meet Fad, Daryl and Fad's friend after my facial! They were one of those very important people who made my fashion show a success! Missed 'em both cus we haven't met up since god knows when. Thank god we FINALLY MET UP TODAY.
Had a fun time and looking forward to the next outing~ LET'S WATCH KUMAR (ok the one on in the mag's over but i'm sure he has other shows!).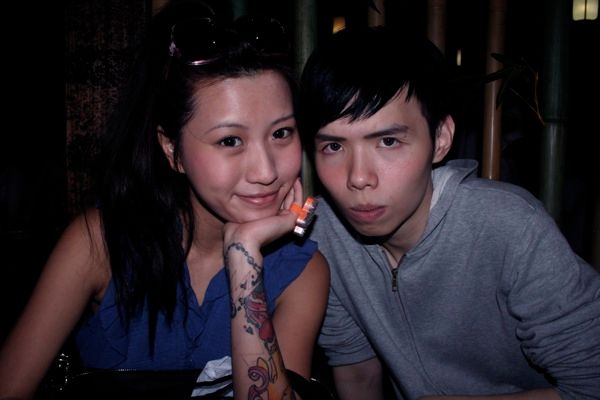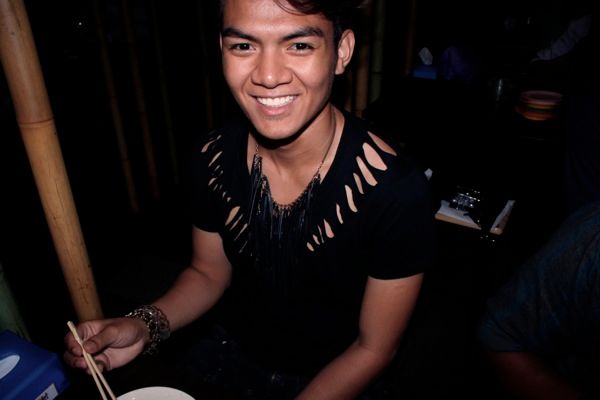 LOOK! I WENT BARE FACED...CUS I WAS LOVIN' MY COMPLEXION AFTER THE SESSION. Felt so good.....after a week of piling inch thick foundation to cover the many flaws!
Healthy skin is the mark of a healthy body. It's not only about skin that looks healthy and has a great skin tone and texture. Real skin care starts on the inside and works to improve all aspects of your physical appearance.


I shall share with you my wonderful experience at Beauti Instinct!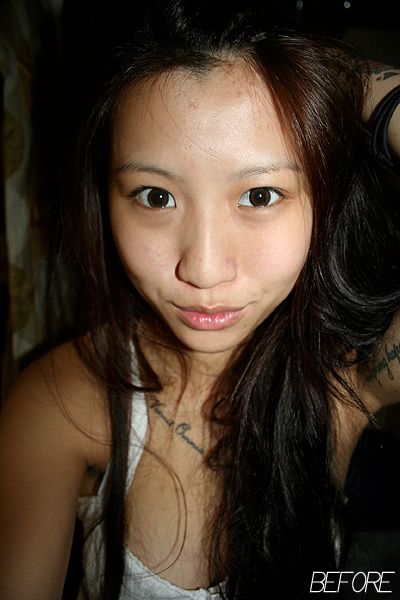 This is me, 3/4 days ago, with my tinted moisturizer... my red spots were still SO OBVIOUS.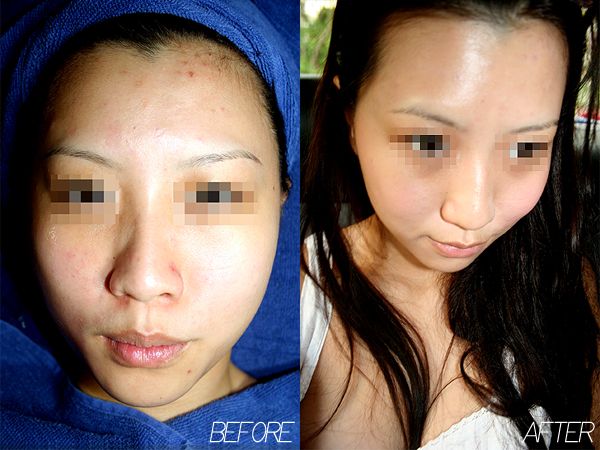 Washed my face and now you can see how bad my skin was (see, this is prove i don't always have pretty flawless skin!)! Sigh...please please please let me kick the habit of scratching bumps on my face!! AFTER MY FIRST SESSION, LOOK AT THE DIFFERENCE! I did the premium facial for DAY #1. :)
Today's DAY #2 and i did "Make Me Beautiful (Shaping & Contouring) and Silk Peel...which are 2 extremely awesome treatments!

Awesome Treatment #1 – MAKE ME BEAUTIFUL (Shape and Contour)
This is after my "Make Me Beautiful" treatment! MY FACE REALLY BECAME SMALLER! Daryl and Fad were like "WOW TAMMY! DID YOU LOSE WEIGHT?!" when they saw me....hehe!
This is the one which i'm sure MANY would want to do.
Y'know my alarplasty surgery? I totally regret doing it because beauti instinct could've helped me achieve the same results! WITHOUT HAVING TO GO THROUGH SO MUCH TROUBLE AND WHAT'S MORE...IT'S
PAINLESS
. Oh and so much cheaper too? I spent like $1k on Alarplasty and see, my nose became big and giant again cus i love to dig my nose (ok gross but COME ON, IM HONEST!). If i knew of Make Me Beautiful...i would've saved SO MUCH!

MAKE ME BEAUTIFUL
helps people who've the following problems:
Puffy Face (Can u see that the left side is smaller than the right? Yup this was taken 15 min after working on my left side. Can you see a difference?!)
Fine Lines
Double Chin
Reshaping of Face Contour

GOOD BYE FAT FACE!
Awesome Treatment #2 – Silk Peel
I achieve that bright and glowy look with Silk Peel!
Silk Peel treats...
Dry Skin
Fine Lines
Tactile Roughness
Acne
Oily Skin
Redness
Pigmentation
The treatments i did showed INSTANT RESULTS. I CAN SWEAR BY IT. Of course, to maintain it, i'd have to go regularly but IT'S TOTALLY WORTH IT!! Do you believe this is like the first facial i did in 2 years?! Hahaha...never liked facials cus i always think it's painful but this experience was WONDERFUL. The extraction was PAINLESS as the staff at Beauti Instinct are very experienced. :)
And specially for my beloved readers,
Enjoy FREE Deep Cleansing Facial (Basic) + $50 Service Voucher at Beauti Instinct! IT'S TOTALLY FREE - to let you experience 1/3 of what i experienced....(and hoping you'd decide to go for my full experience after seeing the results on me lol). It is worth $149!
All you have to do is make an appointment!
It's valid for the first 50 customers so ACT FAST.
Alternatively, you can choose to do Silk Peel or Make Me Beautiful instead of the FREE service! eg. Make Me Beautiful is $288, Freebie is worth $149 so you have to top up $139!
Also, get this...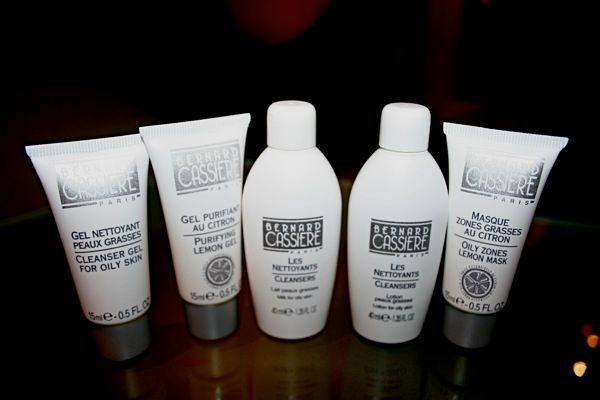 when you decide to sign a package with
beauti instinct
(learn more about it when you visit the shop).
ONLY FOR OHSOFICKLE READERS.

Beauti Instinct
545 Orchard Rd #03-14 Far East Shopping Centre (the one beside Hilton Hotel)
Tel: 67339149
***Please mention that you're a reader of OHSOFICKLE to enjoy the above benefits.
Opening Hours: Monday – Saturday 11am to 8pm

ACT FAST!