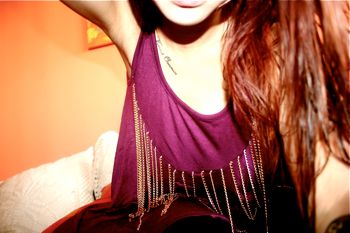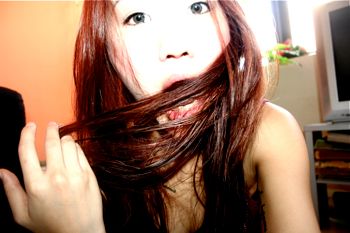 I received this in the mail and was so shocked!
Because i've the exact piece from Topshop (Kate Moss) in navy and paid x92391073 the amount! :( Well you can get this piece so cheap at Chersamme!!!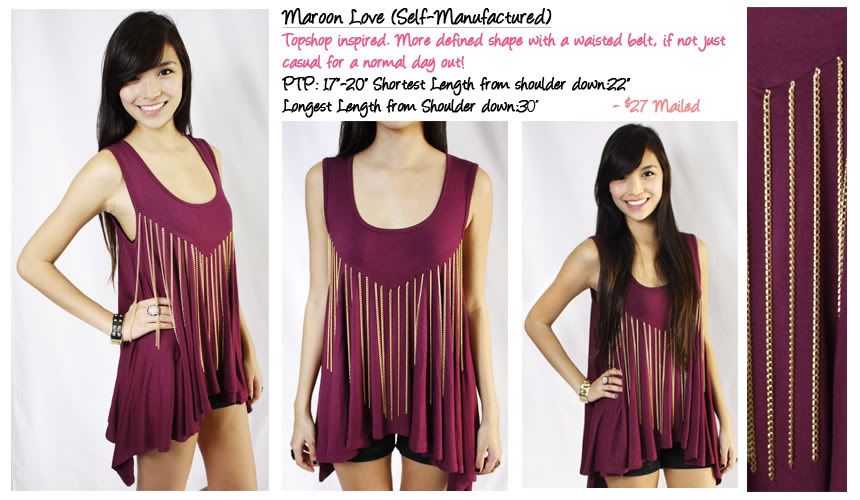 Armed with a love of fashion, Samantha and Cheryl took the first step to bring you
Chersammé
, launching a brand that fuses a variety of concepts to bring to you pieces that are highly wearable and coveted. Having known each other for 9 years, they decided to come together to create something unique, something unlike any other, apparels which exude elegance in its simplicity
. Chersammé
promises to bring to you the ingredients to put together a stylish and chic wardrobe.
They specialized in self designed and manufactured pieces, in which they handpicked the materials and fabric themselves! They have their own suppliers and manufacturers to work with as well.
Chersamme
is launching a collection TONIGHT, WED (JUNE 30) @ 10PM! Be sure to check out their latest collection!
For my readers only, enjoy $2 off using this code:
OSF$2promo
http://www.chersamme.com
Today Freda & I popped by Ly's place! It's Ly's birthday! Surprised her with a lot of food~~~ very very simple cus Freda and I were busy with work. Hoping we'd meet soon for a good dinner at some nice restaurant soon! After i come back from my trip!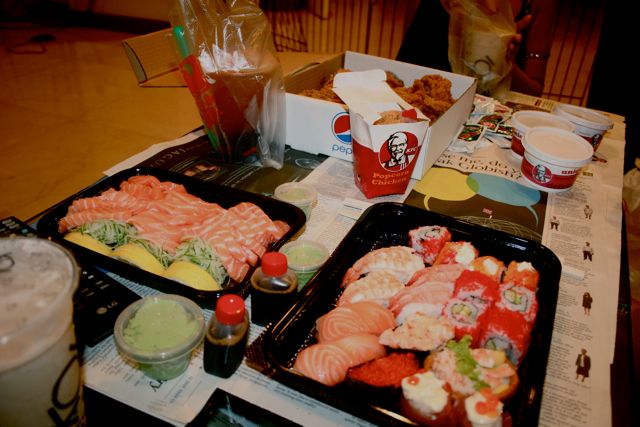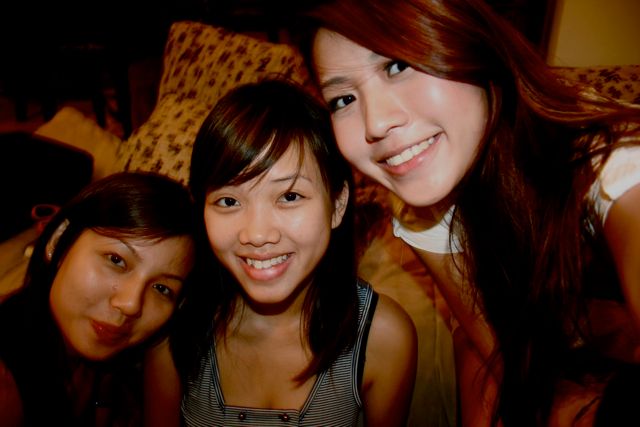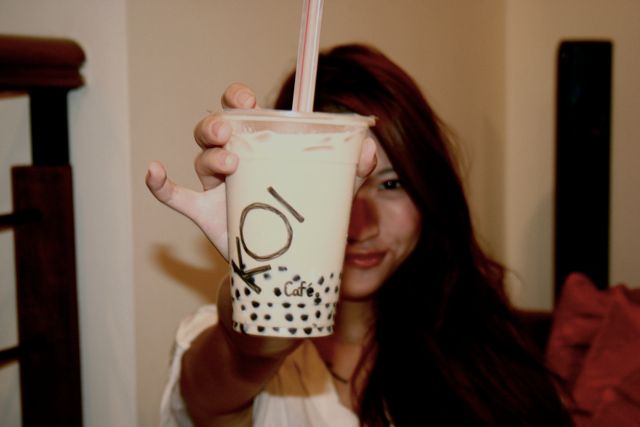 Meet Muffin! He's a Silky Terrier....like Figo (my dog)!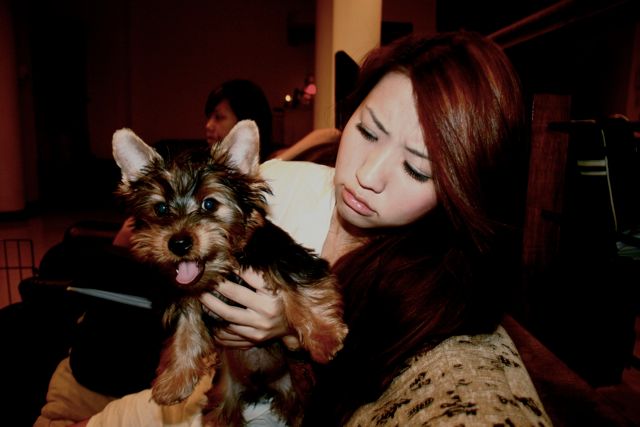 I was really annoyed at one point cus that little rascal couldnt stop biting me! He'd snap and not wanna let go. That explains the expression....the OMG-CAN-U-FREAKING-STOP-IT face. DAMN PAINFUL TRUST ME.
Muffin's really young so i guess it's okay for him to bite. He's teething! He is only like 3mths old! Cutie pieeeeee!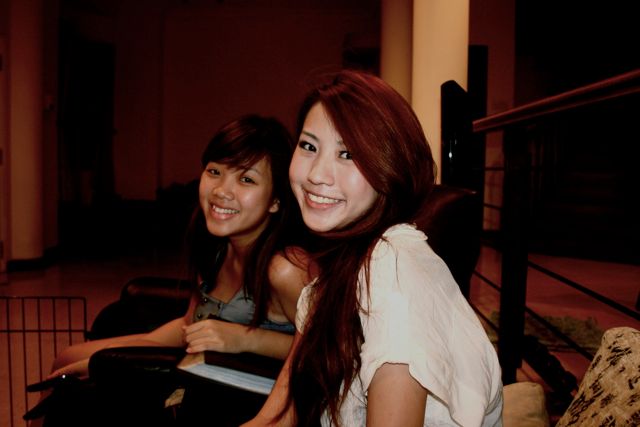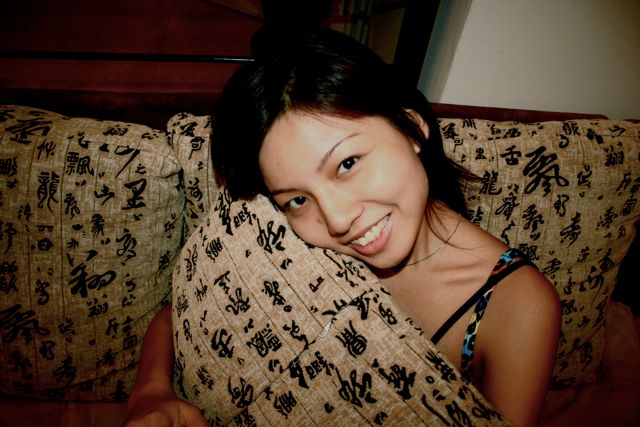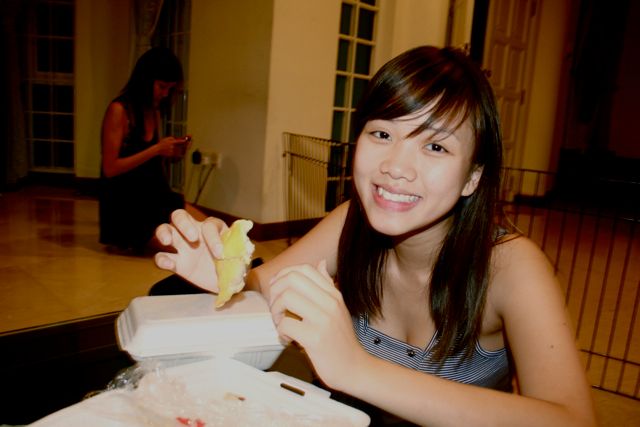 It's the durian season!! So we bought 3 packets of durians back. I LOVE THIS SINFUL YELLOW THING. I love it so much...too much it's really bad for me. Not only is it heaty but today Ly reminded me that it's super fattening! I refuse to believe it.....i mean the durian is a fruit and fruits are supposed to be good for you right?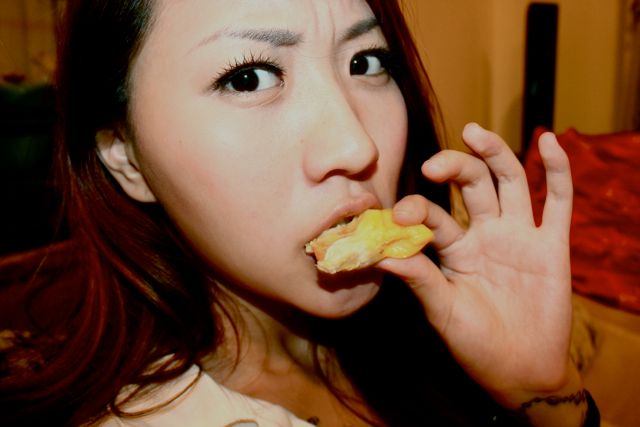 Sadly, THE TRUTH HURTS AND
IT SUCKS
...
To burn the amt of calories you gained eating just one piece, this is what you have to do...
98 mins of Walking
41 mins of Jogging
29 mins of Swimming
54 mins of Cycling
Credits:
x
Those who hate the fruit, LUCKY LUCKY YOU! Though i know it's a torture....durians are
EVERYWHERE
.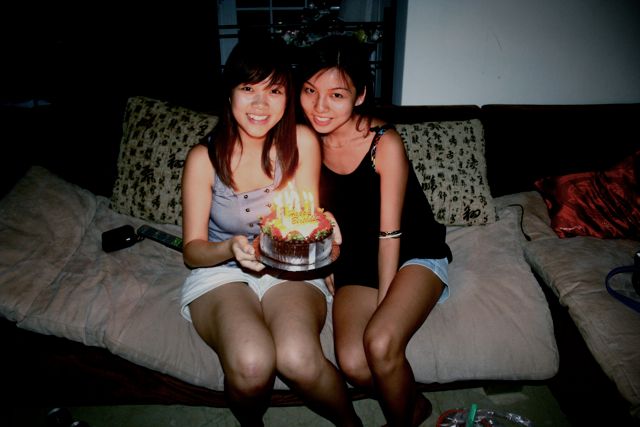 Though the night was pretty simple, i hope you enjoy! Love you forever & ever WLY!