So i finally tried the famous Ikoi Japanese Buffet at Miramar Hotel!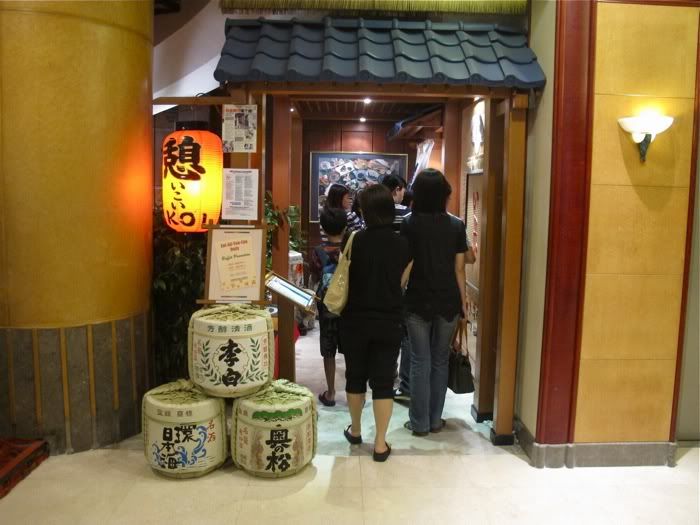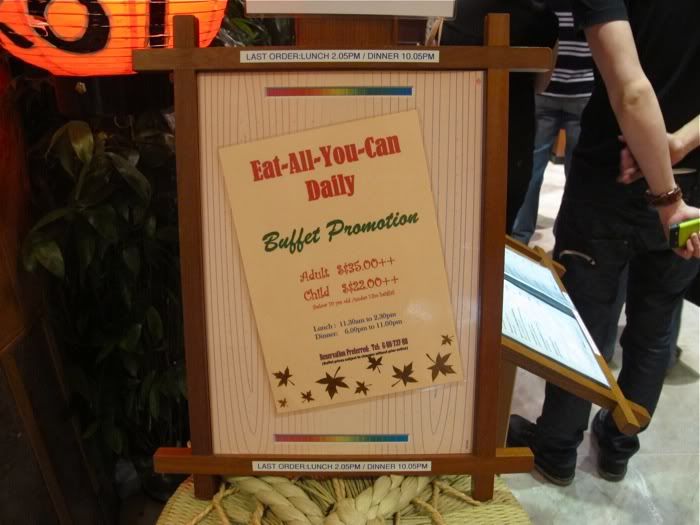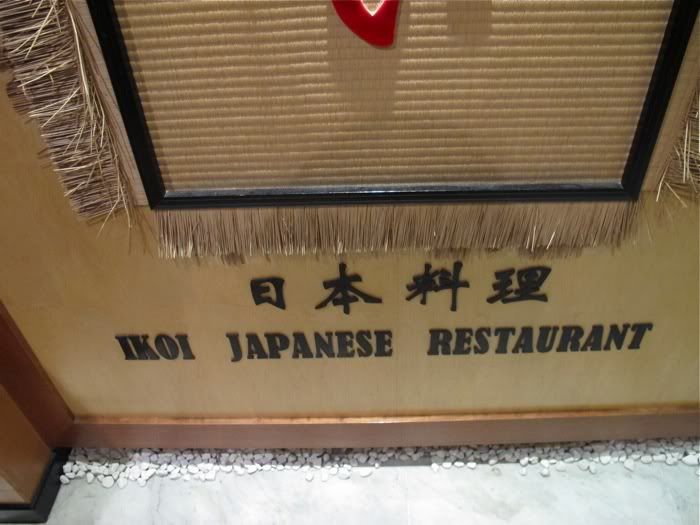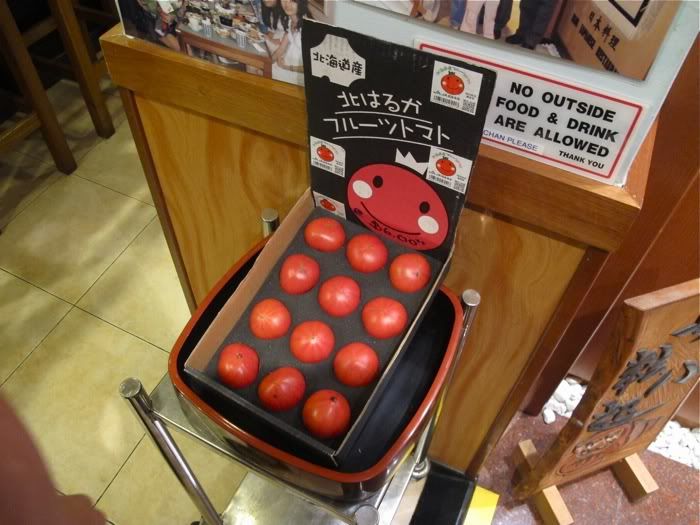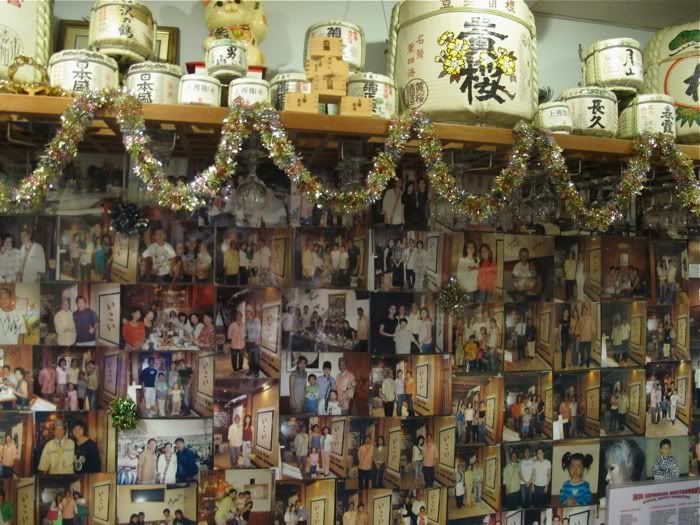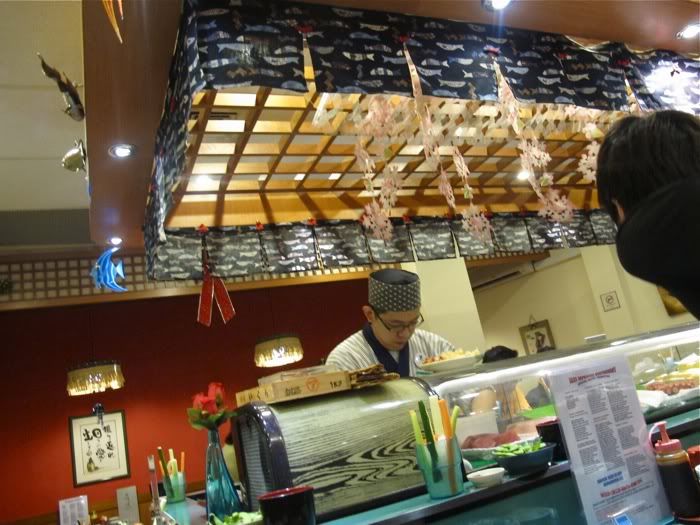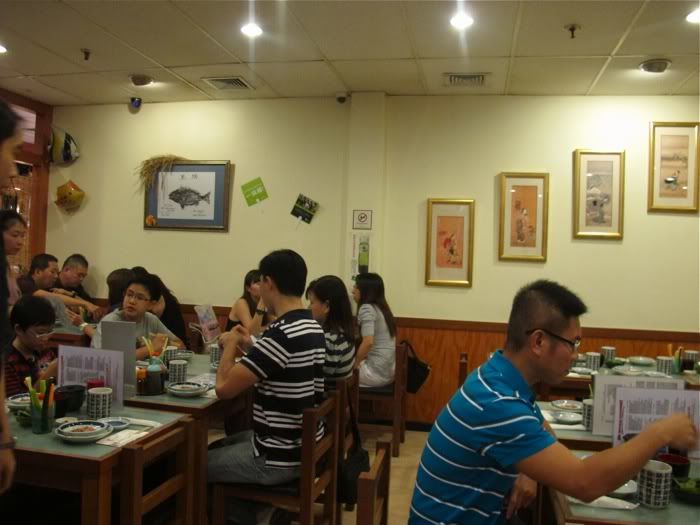 IT WAS REALLY GOOD!
We managed to get a 5.30pm-7.30pm slot and sat there the whole 2 hours ordering NON-STOP. The couple beside us just kept looking. They must be wondering how we ate so much and never stopped throughout the 2 hours? Lol. Gluttons R Us.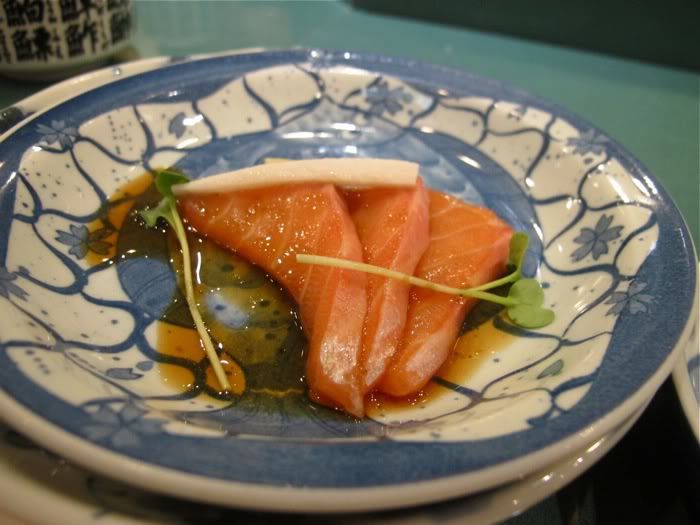 Got there and there was Edamame and this on the table already. Great appetizers!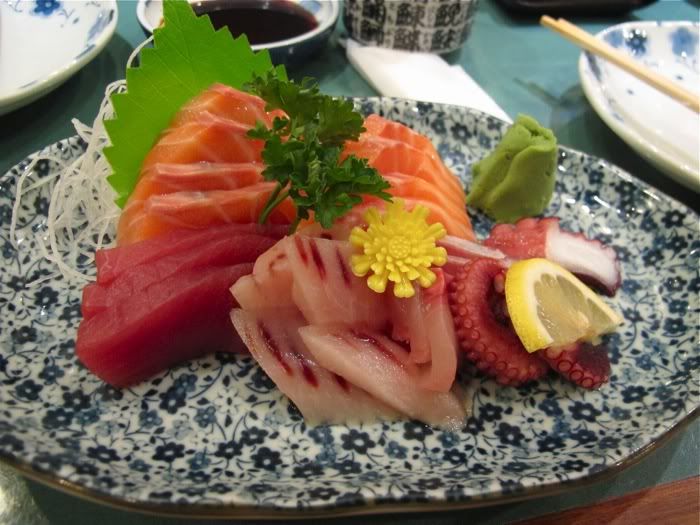 The sashimi was really fresh! We had like the above x4! Hehe. So worth the $!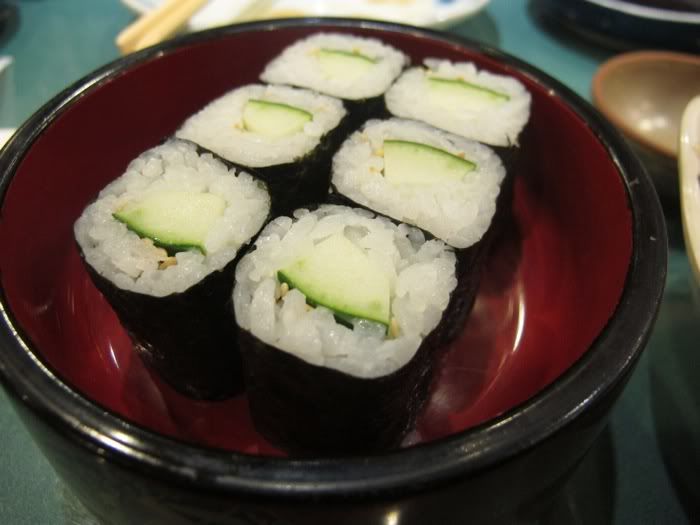 Everytime im at a Japanese restaurant, i'll confirm order this! Hehe.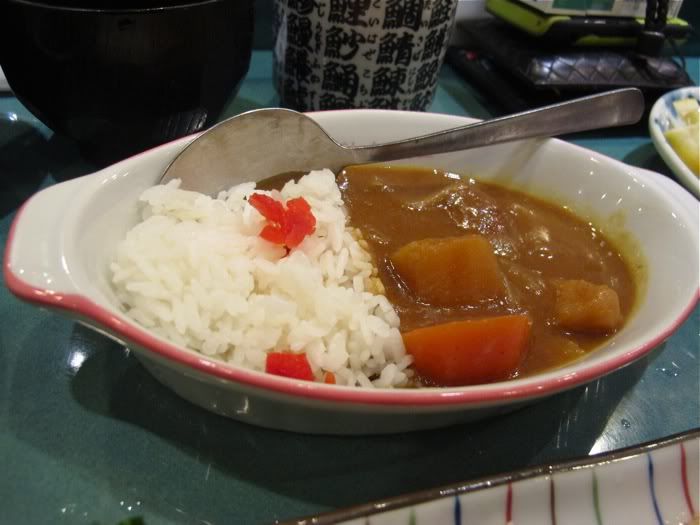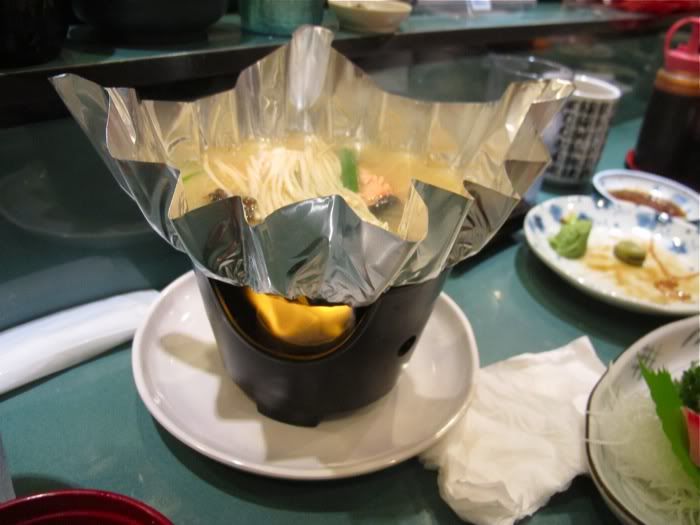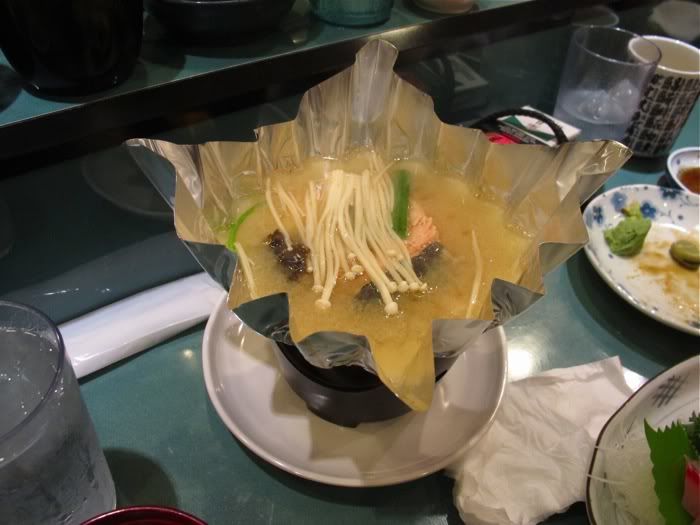 This is their complimentary soup! They will serve you when you're 1/2 done? It's pretty good!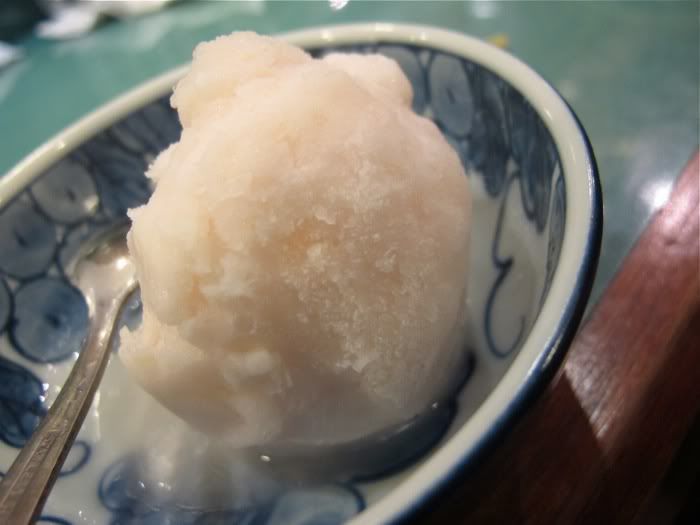 Momo Sherbet (Peach). Desserts arent included in the buffet but TRY THIS WHEN YOU'RE THERE! It is soooo yummy!
What i liked most is that the food came pretty quickly despite the restaurant being full!
Paid about $40/person. This price is quite standard for Japanese Buffet. I THINK?
Must book before you go down!
Ikoi Japanese Restaurant
401 Havelock Rd, Singapore 169631, Singapore
6887-3788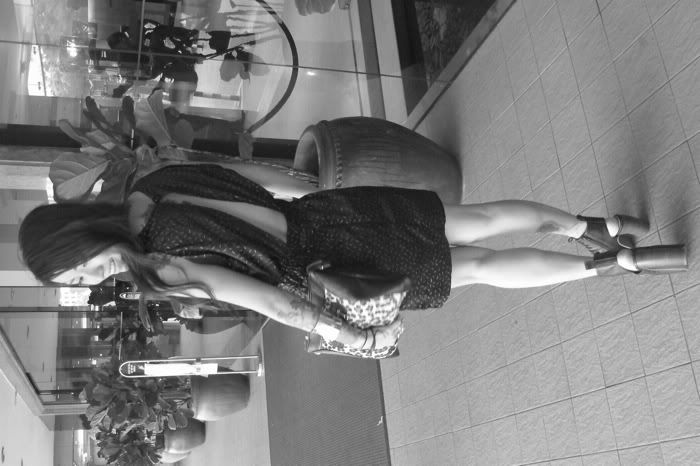 Got this dress from a shop KW was working at Cine last time. It closed down already though! Bought it last year? Really love it! If you like it i can manufacture it hehe.
Some pictures from last night...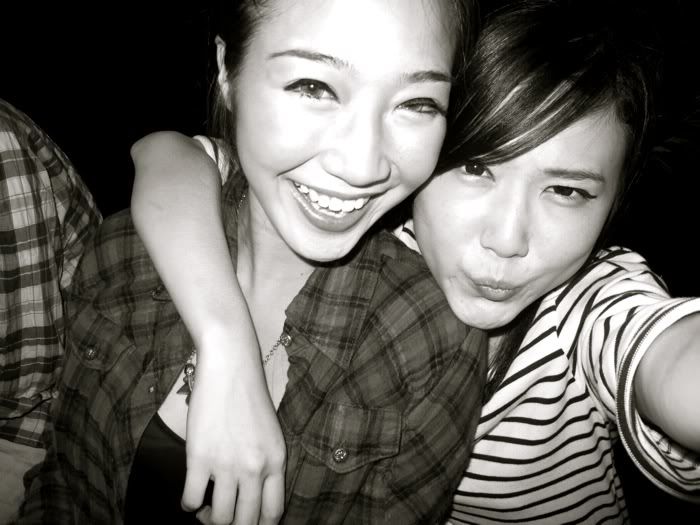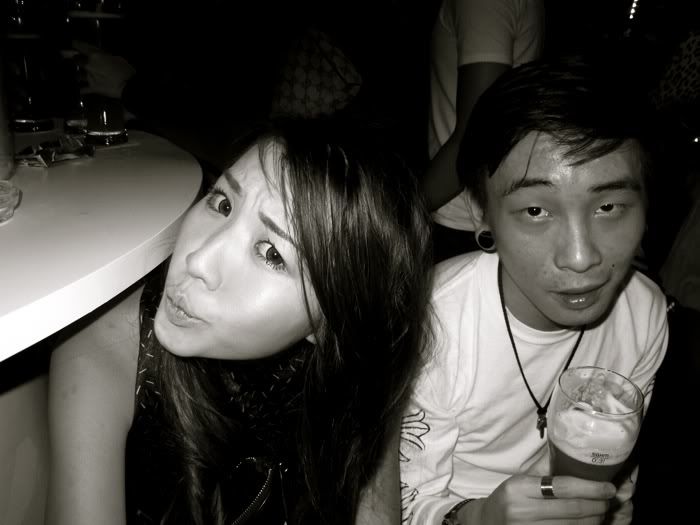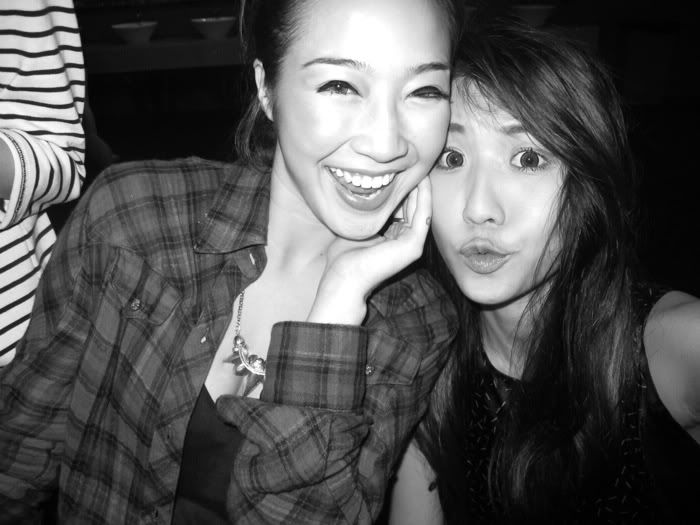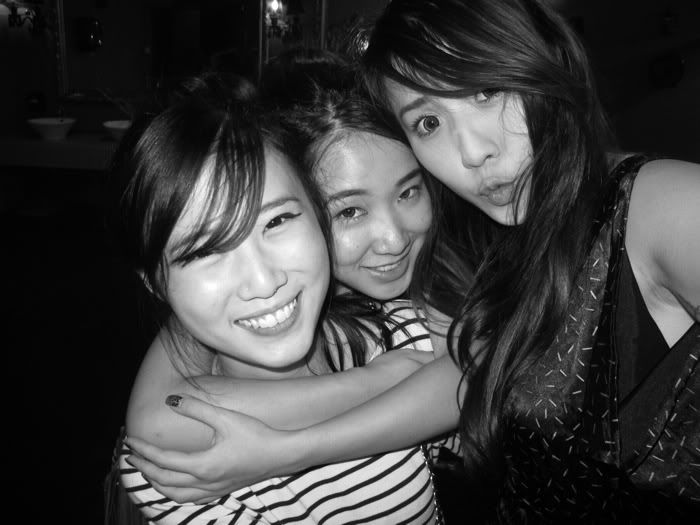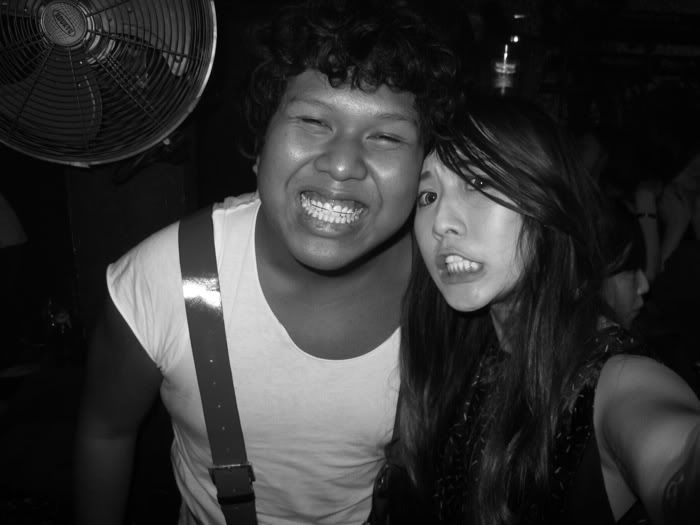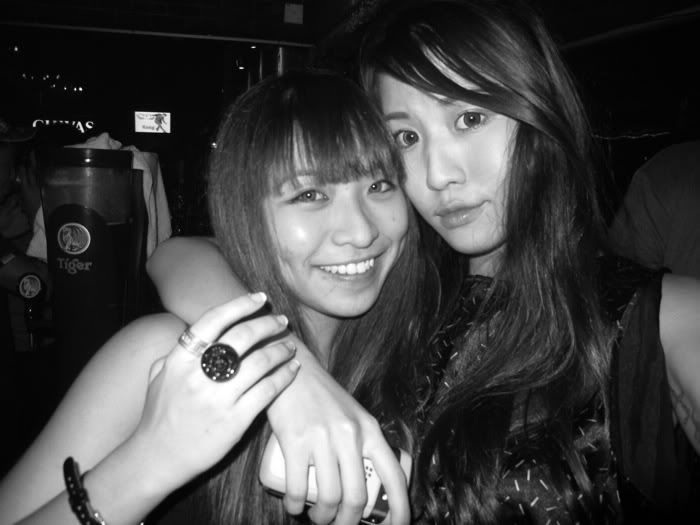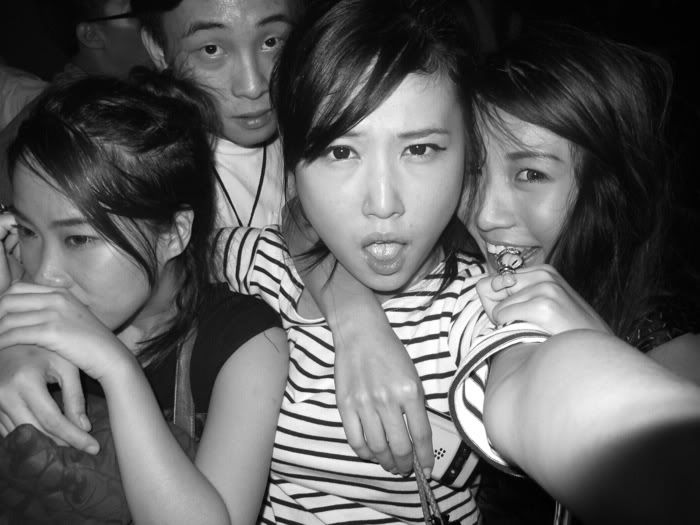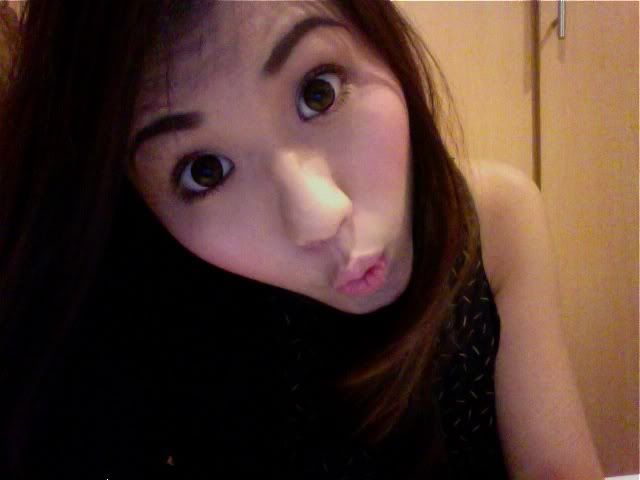 I am so bored right now. My poor bf is beside me nursing a hangover. Looks like we won't be attending service today. :( ARGHHHH WAITED THE WHOLE WEEK FOR TODAY ONLY TO WASTE IT ALL AWAY THANKS TO A HANGOVER. I wish hangovers didn't exist. Well it doesn't really exist for me...so i wish my bf wouldn't get hangovers everytime we drink. So frustrating! We only have 2 days to spend quality time together and then 1 day would be spent nursing a hangover if we party the night before. :(
Happy Sunday the rest of you! Bet your Sunday doesn't suck as bad as mine. :(