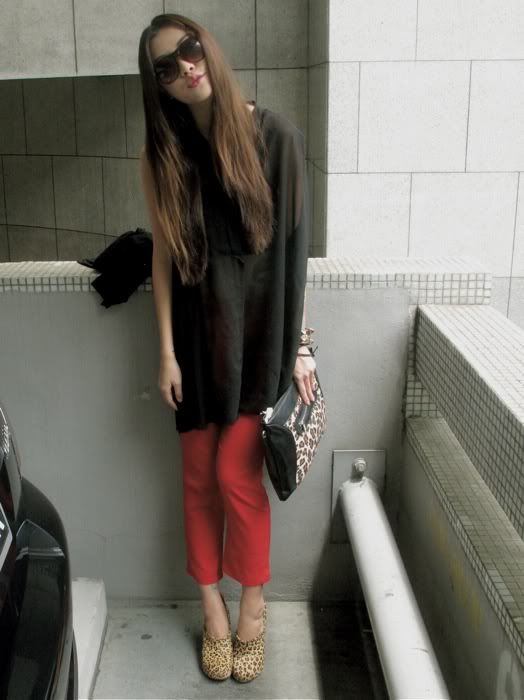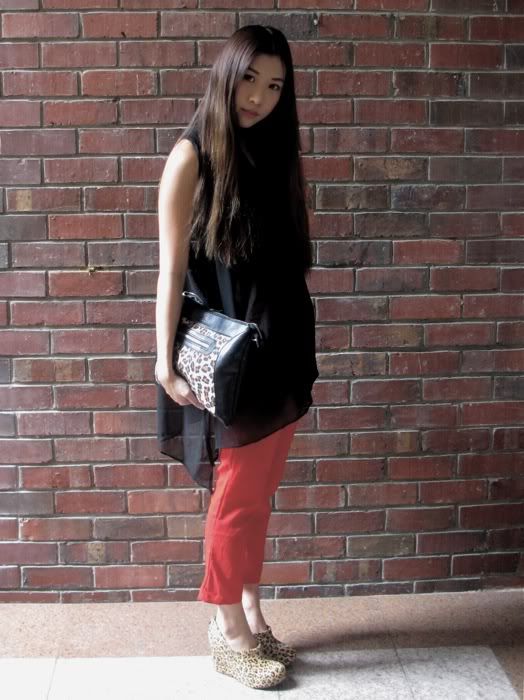 Top from W.A.R (scroll down to read more about them!)
Bottom from OSF Haji Lane
Shoes from Jeffrey Campbell (selling!)
Clutch from OSF (Let me know if you girls like this big leopard zip clutch! a month back, i made this in a smaller version for iPads. This one was made specially for me by my manufacturer. love her~~~)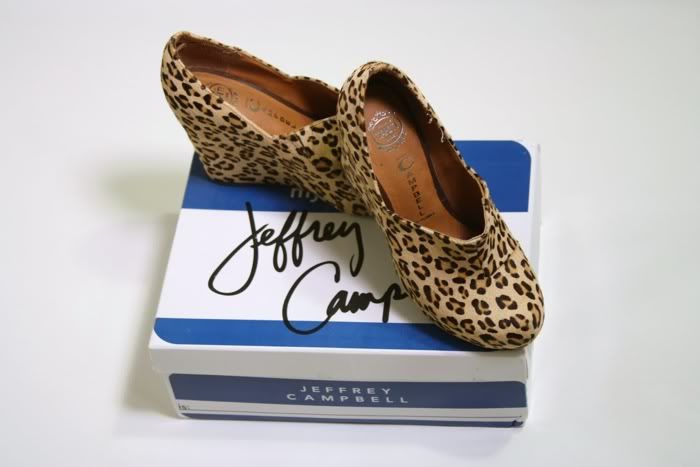 Bought this Jeffrey Campbell Glen Zip Fur in Leopard a few months back but never wore it cus i like my wedges at least 5" high. That explains why i LOVE my Lita and Lana so much!
Bought at
US$109
and selling at SGP$90 with postage because i wore it once (damn....i shouldn't have).
4" wedge heel and 1 1/2" hidden platform
US Size 7 = UK Size 4.5 = EUR 37 (might fit a UK4 better though cus on me it's quite tight)
If you're interested, leave a comment! :D
1. W.A.R - WE ARE RUBBISH
The sound of WE ARE RUBBISH (W.A.R) may sound trashy, but hey it's because of their unique brand that made me pay attention to their web store for a long while! (It's really easy to remember!)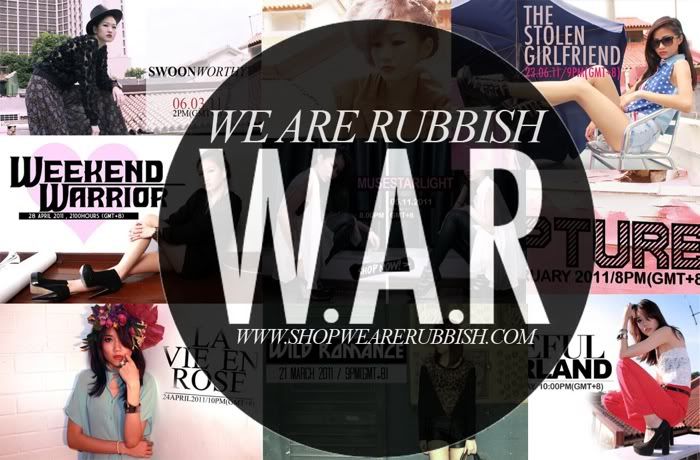 WE ARE RUBBISH
, based in Singapore, stocks up a diversed assortment of affordable & contemporary fashion wear!
There are a couple new items on their virtual racks and I've chosen a few of my favourites and these are definitely items you won't wanna miss!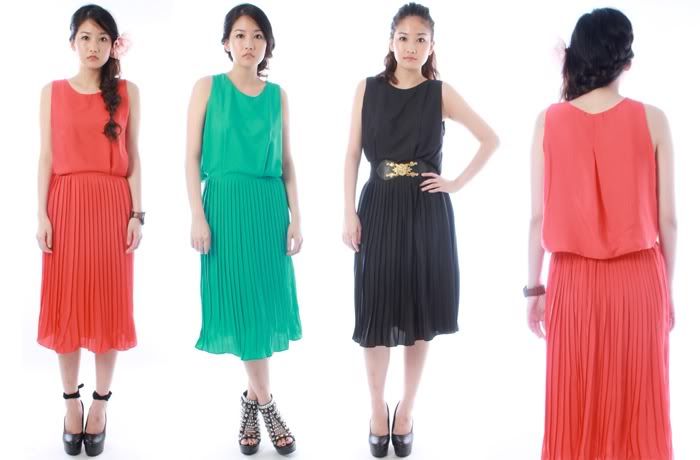 I have also found out something about W.A.R, that they are not only known in our local Singapore scene, but overseas! Check out these International Fashion Bloggers all decked in WE ARE RUBBISH Apparel!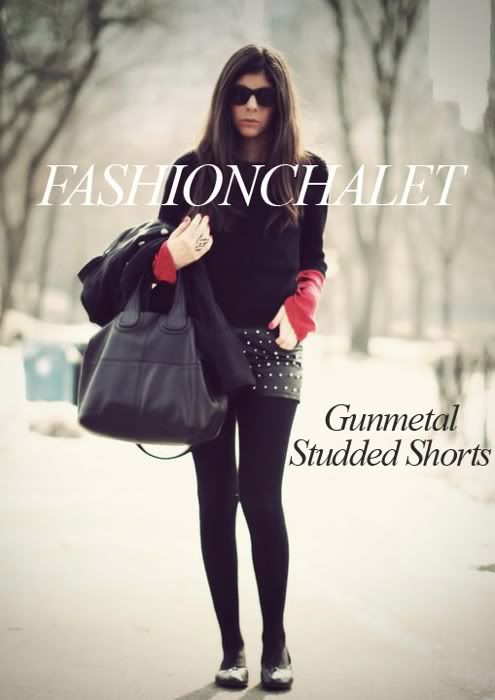 Other than these pieces, do also check out what's still in stock at all the other tabs!
Shopping with W.A.R is really fun and easy, and their styles are what I would definitely wear!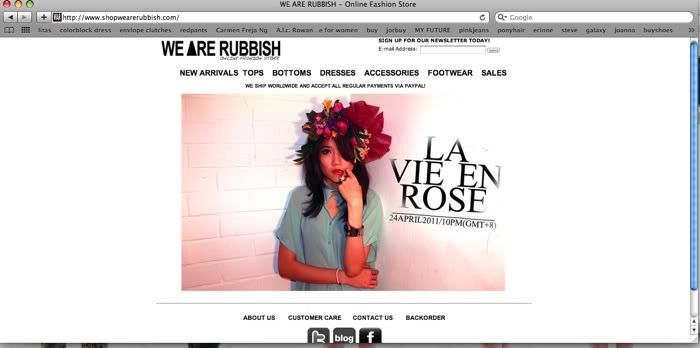 Remember to subscribe for their Newsletter to receive latest updates and promotions!
And one thing, I'm in with all their pretty models!!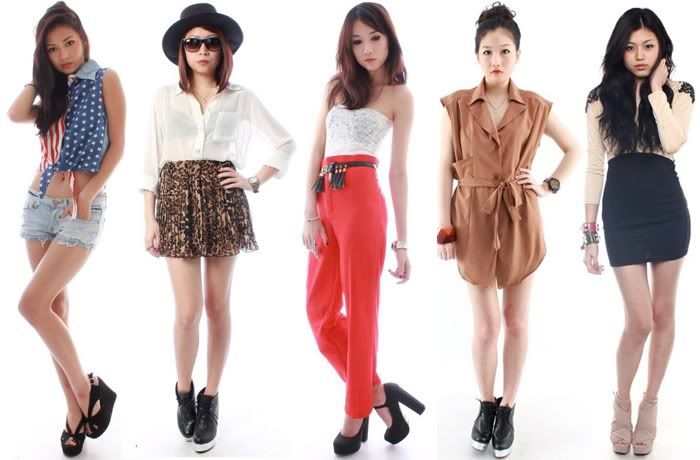 W.A.R
has also sent me their CHARCOAL ASYMMETRICAL THROWOVER to me! It's really a versatile piece of fashion statement! I can wear it in so many ways! (scroll to the top!)
Oh ho! If you like what you're seeing here already, hurry
be a fan of their Facebook Page
!
Be updated on all of the latest collections, previews, and special promotions! Be smart shoppers, girlies!
(I heard their 90% discount sales
was just over last month, and just last week they gave out another SGD$19.90 discount code!!)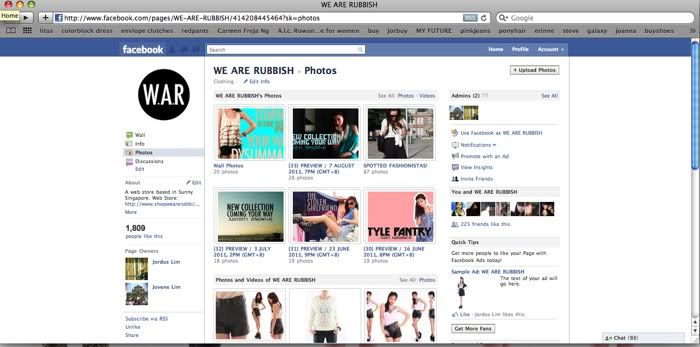 Check out their
Twitter page
as well for updates and promotions!
(Sometimes, their tweets may get a little more personal, which is something I really like, because I love to feel connected to such web-stores owners? Hehehe!)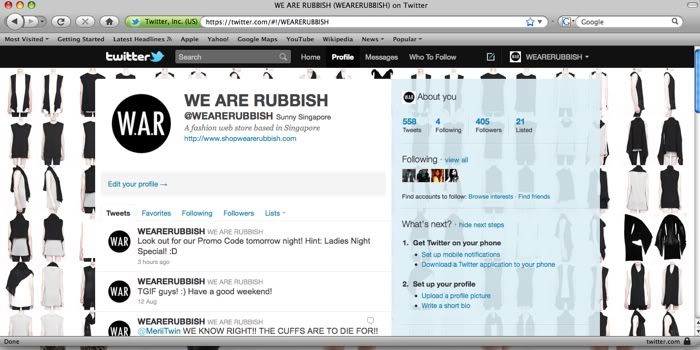 And for those who are really interested in who's behind W.A.R and have exploding questions in your mind, march down to their
Formspring page and shoot them with question
s
!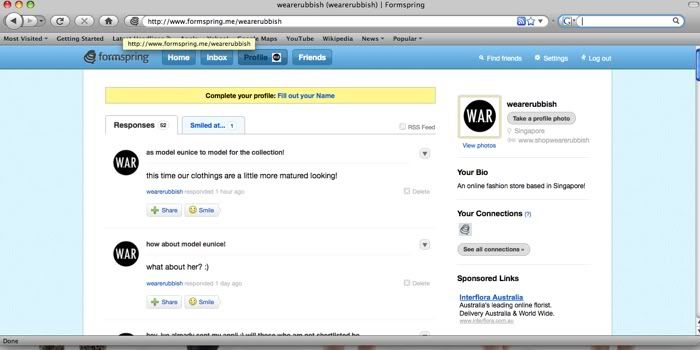 Okay, heads up girls! Now for the best part of W.A.R! They are one of the very few web-stores that provide Complimentary Normal Postage (within Singapore)!!
But what could be better than this?!

Quote "I<3OHSOFICKLE" to receive additional 10% off your total purchases! (Promo Code is valid from TODAY TO END OF SEP!)
--------
2.
Chapel Street
The whole idea of Chapel Street was inspired by a favourite shopping haunt in Melbourne which has everything from high fashion cult brand outlets to mass brands and discount outlets, so no one goes home empty handed ever.
The owner of Chapel Street wants to take on this idea as a melting pot of styles to cover to a large variety – ranging from working chic to casual street and of course includes pieces which can easily be transformed from a day to a night outfit. There will always be something for everyone at Chapel Street.
Basically, everything has been chosen with care so quality is usually assured.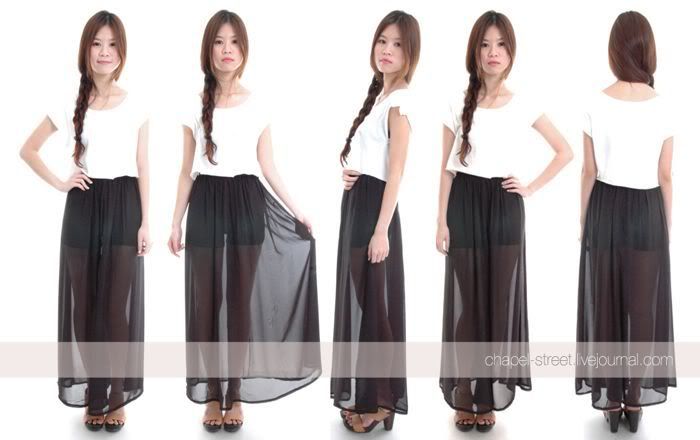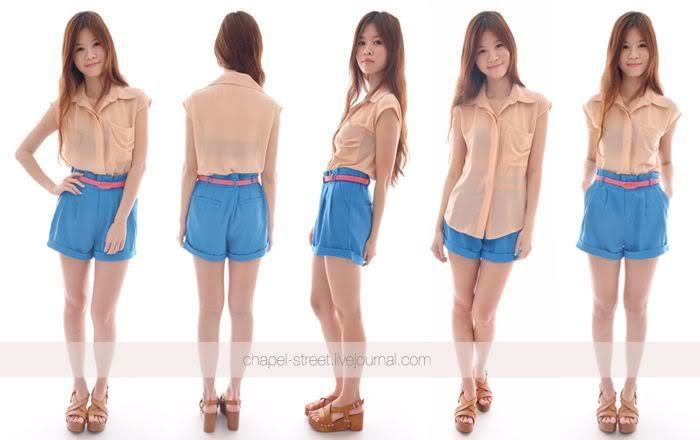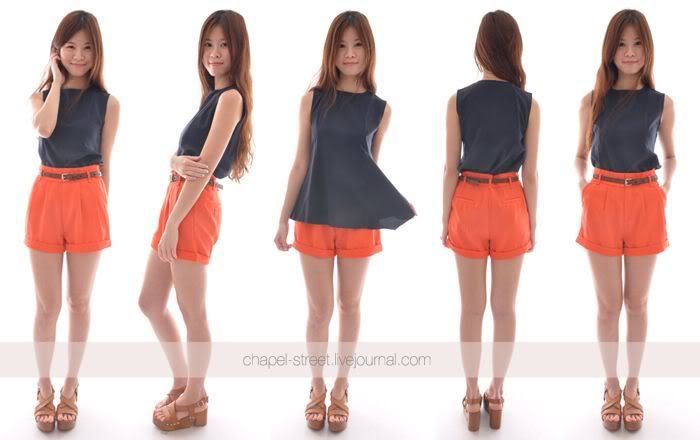 Find them on Facebook!
http://www.facebook.com/chapelstreetwebstore
and of course the website link:
http://chapel-street.livejournal.com
To be in the loop or have first-hand news about upcoming collections please do join the mailing list found on the
webstore
or simply
like Chapel Street on Facebook
.
Mention OSF or Tammy and you will receive $1 off apparels from all collections. It will be an ongoing promo for the entire month of September!
http://chapel-street.livejournal.com
---------
3. Twist Polka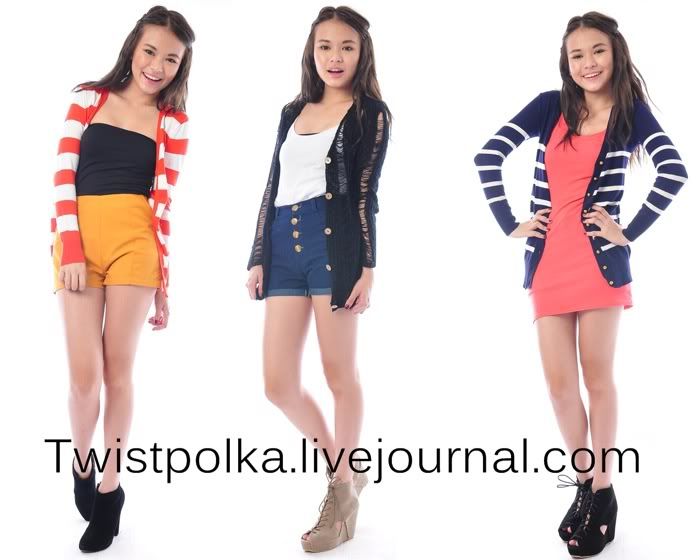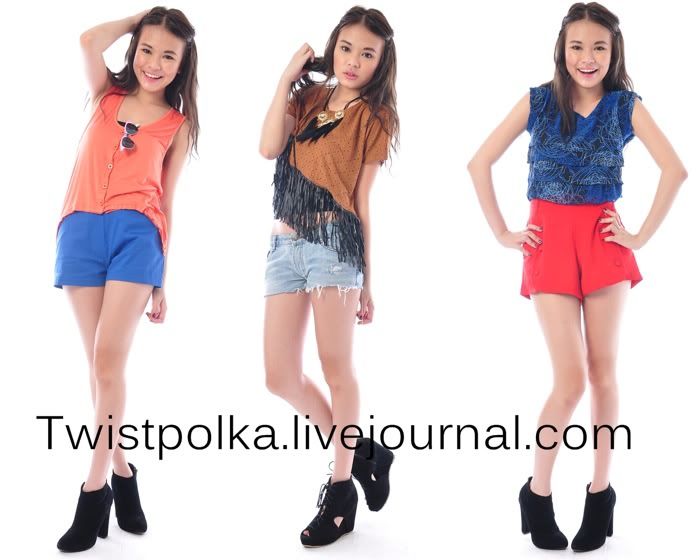 Some stuff about
Twist Polka
!
-established in early 2009
-they bring in apparels, accessories that caters more to students!
-gotta love the pocket friendly prices
-look out for apparels similar to many high-end labels at their store!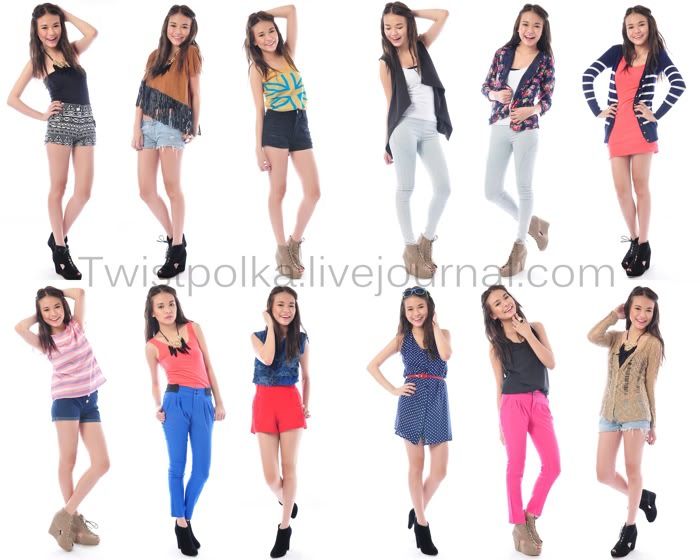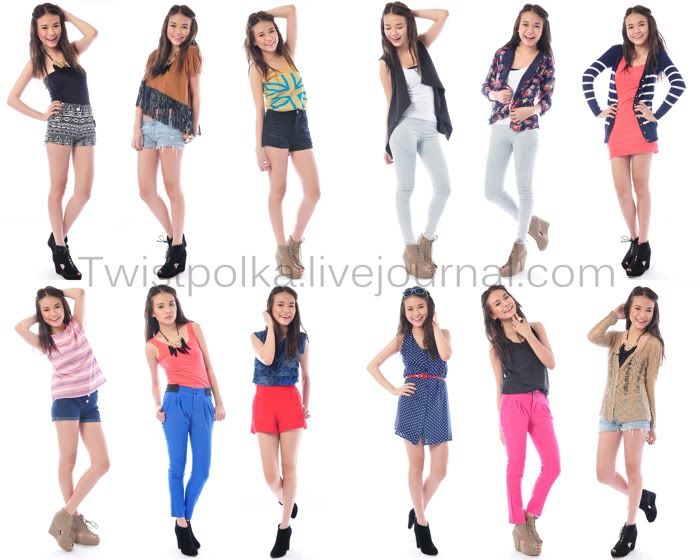 p.s Tricia is so pretty huh!
LJ :
http://twistpolka.livejournal.com/
Facebook:
http://www.facebook.com/Twistpolka
Twitter:
http://twitter.com/twistpolka
Hope you find a thing or 3 at the featured blogshops above! :)
Also check out the August advertisers (banners on your left) if you haven't! Changing banners in Sep already!