Pictures from my BKK trip with my friends!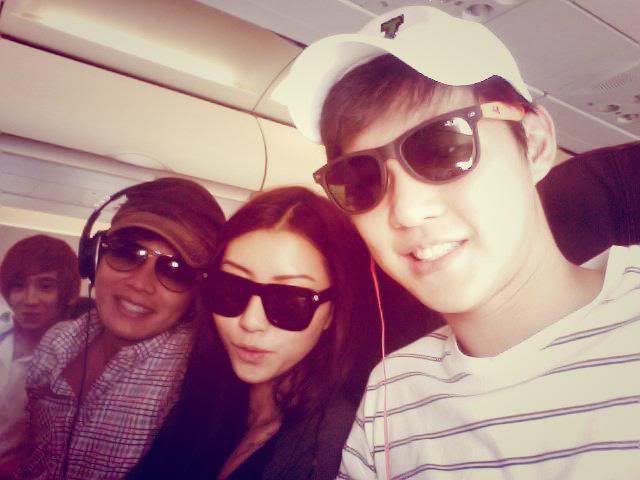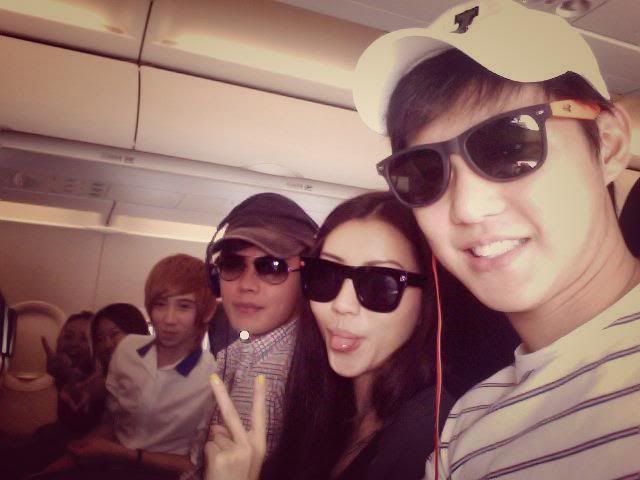 The carpark in Bangkok is REALLY CRAZY. You have to SHIFT CARS AROUND TO GET YOUR CAR OUT OF THE LOT. LOL! I think i pushed 3 cars that afternoon. SO FUN. Like the Rush Hour iPhone game. You see, in the pic above, i'm pushing the 2nd car, my friend's car is the black one behind my boyfriend. So i still had to get the car behind me away too. Crazy right? But that's the carparks in Bangkok for you man. All the cars have to set their gear to "N" so that it's pushable.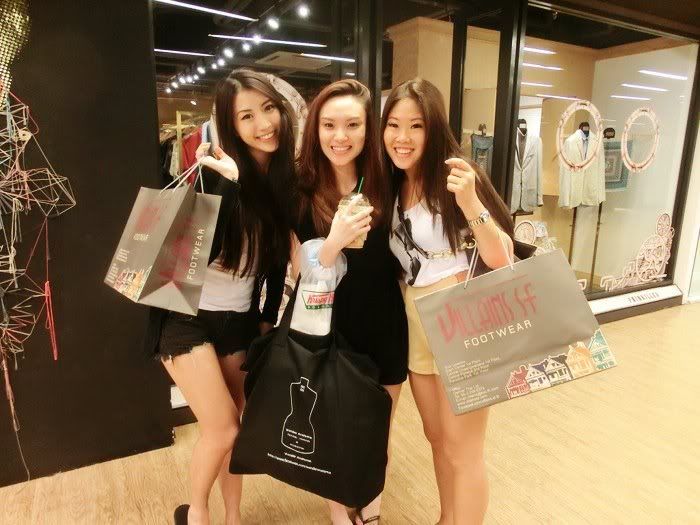 Gwen, Chris and I very happy with our loots from Siam Center!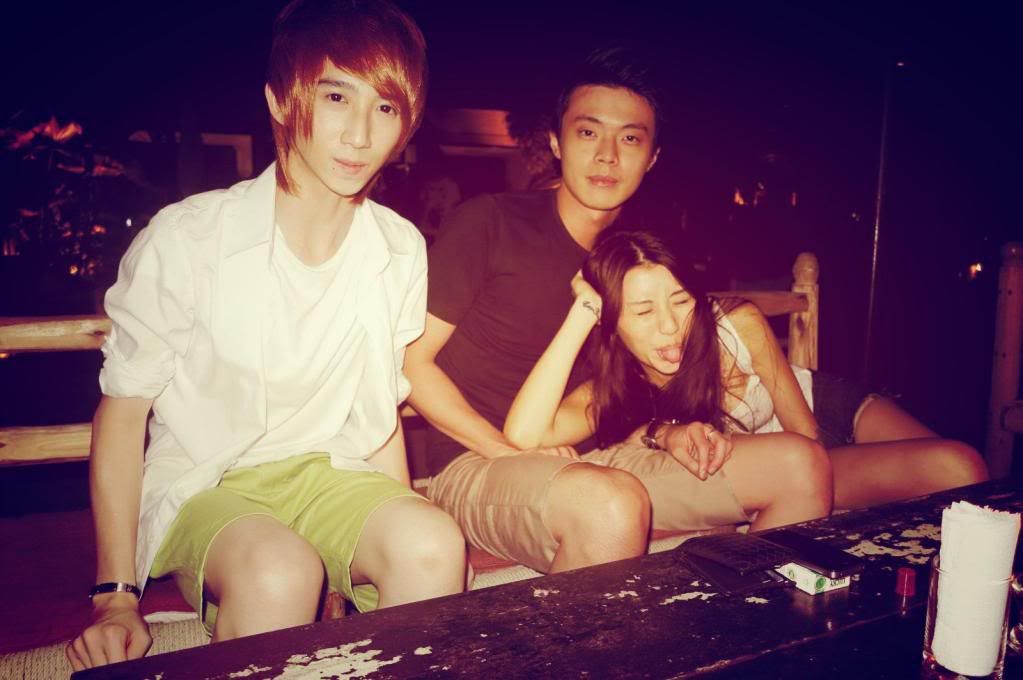 At the place with the BEST LAVA CAKE EVER. I still do not know the name....always forget to ask my bf's friend who brought us there. Always get so excited to eat the cake and after eating the cake, i'll be so happy i'll forget.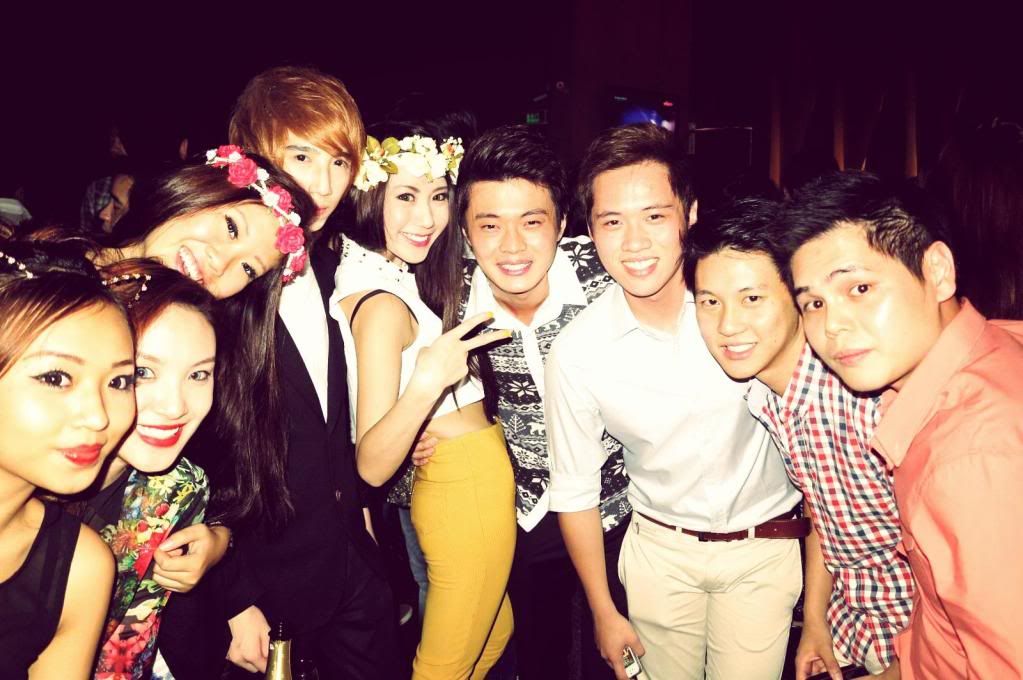 PARTY PEOPLE~~~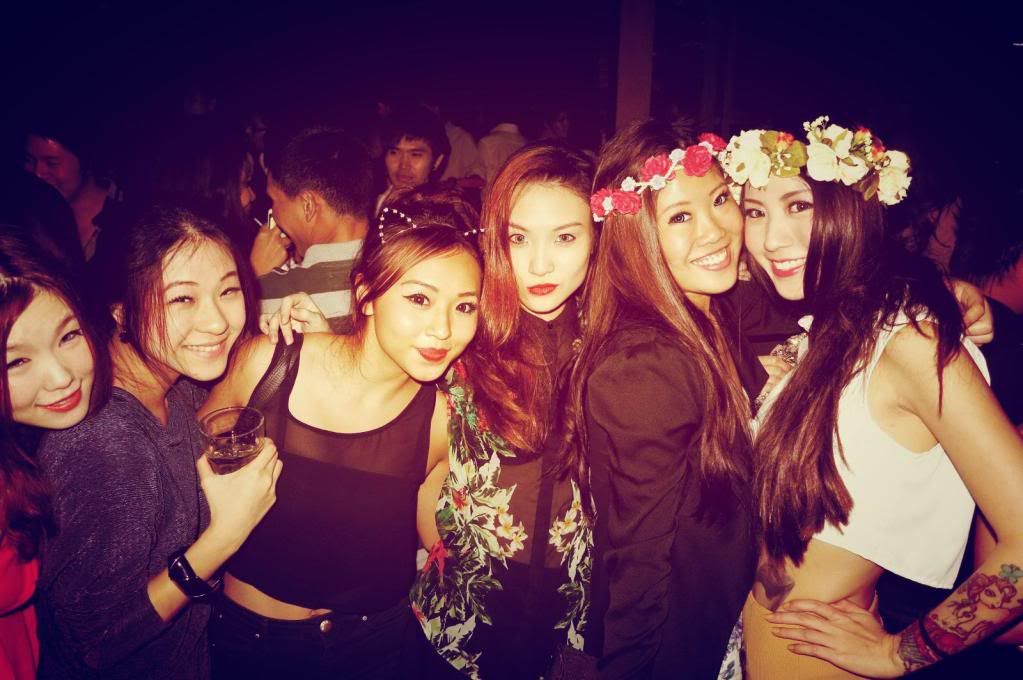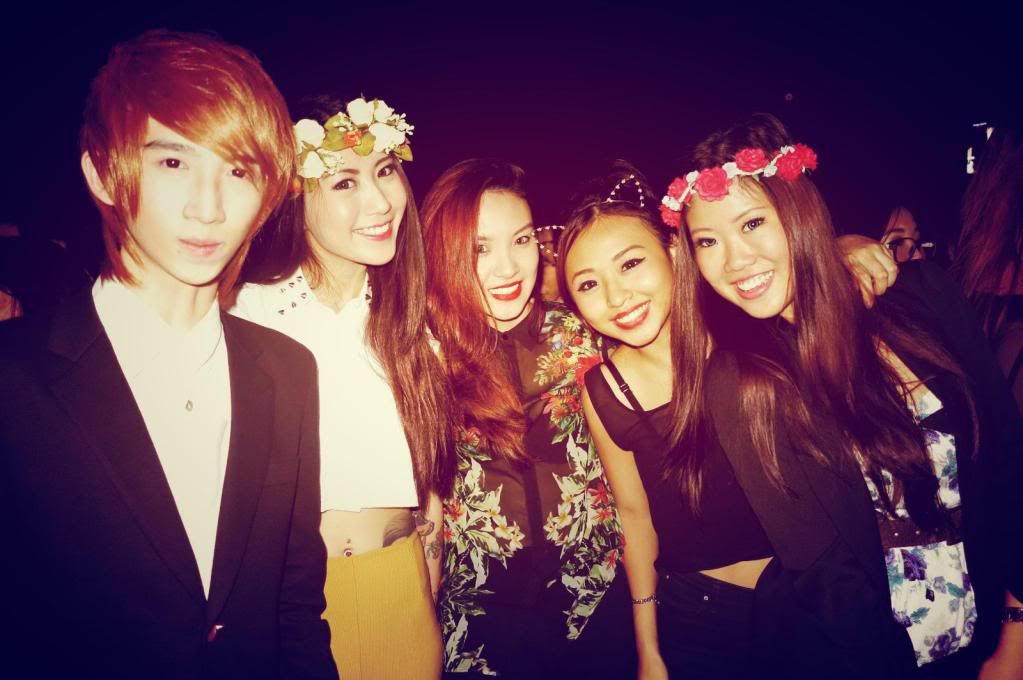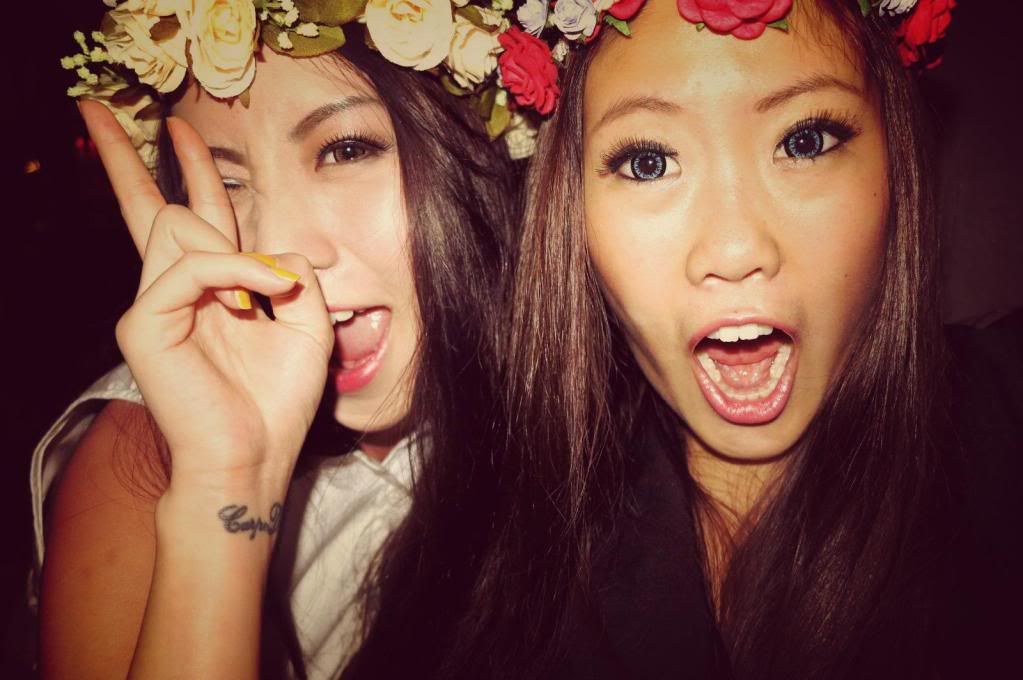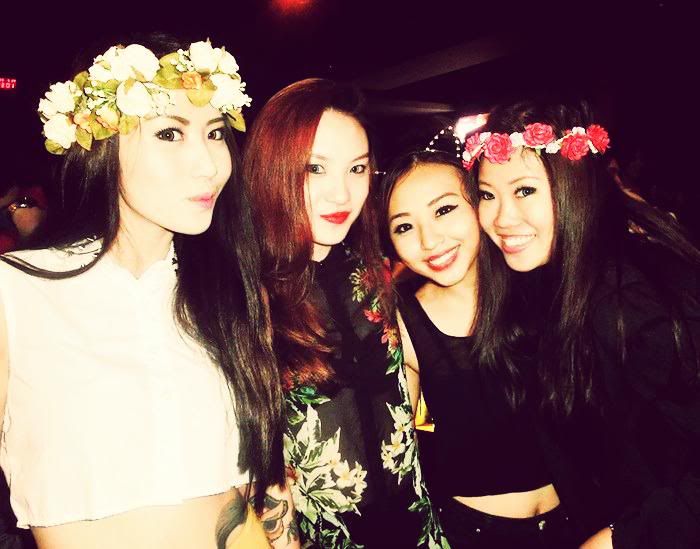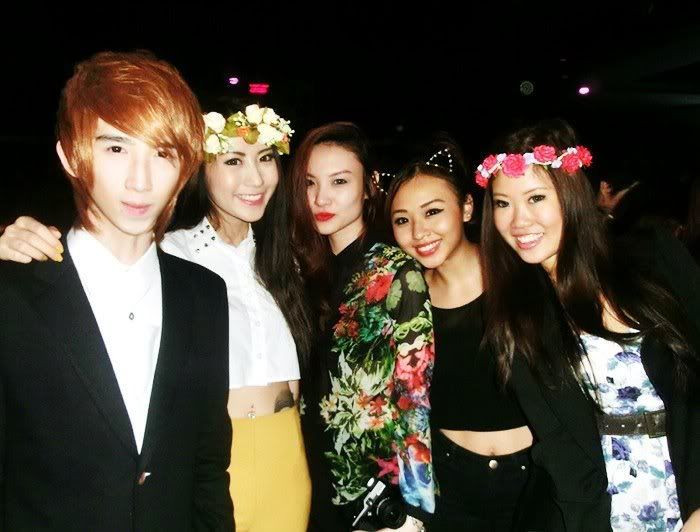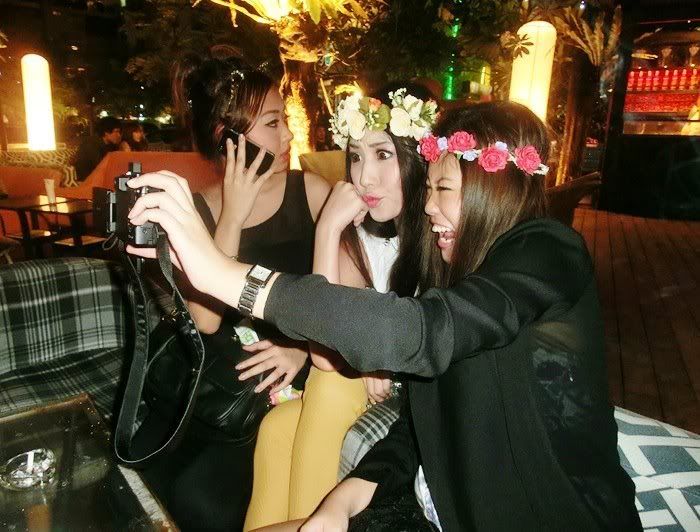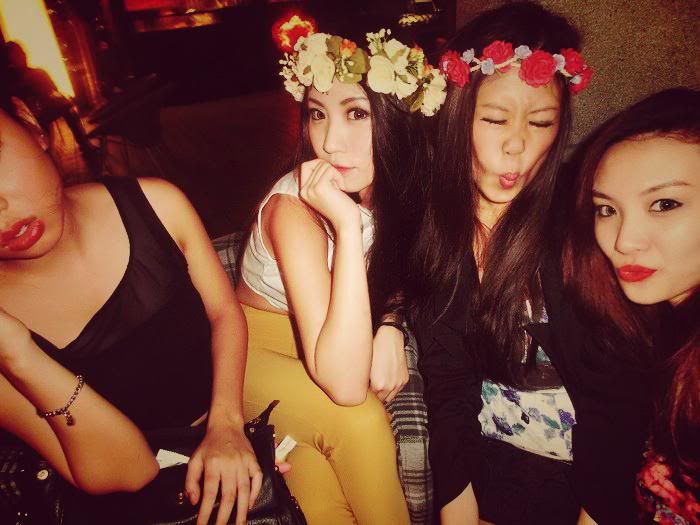 A lot of people have been asking me where to go for this and that so here's a post on it!

Can't elaborate further as i've to go do my work asap!
For clothes and accessories, i go to
Platinum Mall
. Platinum Mall is a wholesale mall so here's a tip for you if you're shopping at Platinum Mall. Buy 3 or more item from the same shop to get a better price. So if an item is "350 baht" for one, try to find 3 different items from the same shop and ask for "wholesale price", you'll probably get the item at "250baht". :) Clothing prices range from SGD$6-12 in Platinum Mall. There are a few shops with more expensive things. Those are the shops which import their stuff from Korea. Those shops are a lot neater and are very well designed. Love buying from those shops because the items are super exclusive, you wouldn't find it in other shops (those cheap pieces, you'll see if EVERYWHERE in Bangkok, and even Singapore). Prices from those "korean" shops range from SGD$30-60 (sounds expensive but quality of those items are soooo good and it's not common at all. that's worth it to me!). Oh and the food court has really yummy food! One of favorite places to have lunch at.
Oh!! There's a Platinum Mall 2, which is beside Platinum Mall. At Platinum Mall 2, you will find lotsa bags and shoes.
Another mall for clothes and shoes would be
Union Mall
. Not a wholesale mall so prices are pretty fixed. But you can still bargain of course. Not as crowded as Platinum Mall! I think my friends preferred Union Mall to Platinum Mall. But i personally like Platinum Mall better. At Union Mall's 3rd level (or 2nd? i can't rmb), there are hair salons and nail salons! You can go do your hair and nail there! Super cheap. You can do gel/acrylic extensions for SGD$40-50!
And when you're done at Union Mall, you might wanna walk over to Central Plaza - Lad Prao. There, you'll find a cinema, supermarket, and a lot of international brands like Zara, Uniqlo, Aldo...etc.
If you're willing to spend a bit more of clothes and accessories, try
Siam Square
or
Siam Center
. There you will find lotsa thai designer items. Super talented! And not expensive too! Definitely my FAVOURITE shopping place in Bangkok. As mentioned, it is pretty pricey. Especially in Siam Center.
If you haven't gotten enough clothes and accessories, try the
Chatuchak Weekend Market
. I don't bother going there often though, cus it's SUPER HOT. I always become a shade darker after visiting Chatuchak :( BUT BUT BUT THE FOOD THERE IS so sO SOOOO GOOD! Be sure to go there with an empty stomach and try almost EVERYTHING there. Also, if you're a fan of vintage stuff, you'll love it there! That is if you can withstand the heat. However, if you go during November/December, CHATUCHAK IS PRETTY AWESOME. Sun is no longer a killer, and it's quite a joy exploring the entire market (which is huge).
For iPhone/iPad casings, go to
Mah Boon Krong (MBK)
! My bf came home with like 5 new handphone covers. Oh and my friend Chev too. I DON'T BLAME THEM! When i was there i was seriously SPOILT FOR CHOICE. Super cheap also! Like $5-10 for a iPhone cover. Don't bother walking the rest of the mall....super overpriced place.
Hotel, i usually stay at
Grand Diamond Hotel
(which is located just beside Platinum Mall) or
Pathumwan Princess Hotel
(which is located beside MBK). Higher priced but i'm willing to pay cus i usually travel alone and the location of most budget hotels are pretty dangerous. If you want to save money and stay in a budget hotel, then try
Budacco
or
Citin Pratunam
. It's hard to get around if you're there for the first time so do your research! Some taxi drivers have difficulty finding the place so be prepared to walk a lot. I like the location of those budget hotels i mentioned though...cus there're lotsa street food there!!! I LOVE THE BANGKOK STREET FOOD. So far, i haven't gotten any food poisoning from eating the street food, THANK GOD.
In Bangkok, you'll find massage places everywhere! For foot massage it's 150baht/hour and for full body it's about 300-400baht/hour only! But if you want those more "atas" ones, the spa kind, try
Health Land
! My favorite! It is always packed though, you must make a reservation before heading down. At Health Land if i'm not wrong it's 900baht/hour for the Aromatherapy Body Massage. More pricey but the place is much more comfortable. I also like to do a full body scrub there!
Clubbing! I have only been to 4 clubs in Bangkok but i would love to check out more the next time i go! I've been to Funky Villa, DEMO, Muse and WIP. Funky and DEMO are just beside each other so you can go to both on the same night. Would recommend DEMO for Singaporeans as a live band playing in Funky every 1-2 hours? Doubt you'll enjoy the live band there if you don't like thai songs. Drinks are very cheap in Bangkok! I rmb opening a champagne, only 750 baht/bottle! And the whisky was like less than $60/bottle i think? Can party like a king/queen there! Clubs close at 2am so be sure to start your night at around 10pm!
If you still wanna party, WIP is like the Singapore's Nana or...Mink. It's where the after party is at! Closes at 4am i think? I like WIP cus the music is really good!! And well at 2am, it's definitely not a norm to head back home on a party night back in Singapore. It's the time the REAL party begins. Thing about WIP is that it is located in some ulu office building AND the people there are mostly gangsters who carry guns, so you must be really careful not to offend them. They do look really scary. There are other clubs my friends went to and liked, Route66 at RCA. It's like the Singapore's Zirca/Zouk.
I also wanna check out NungLen and FallaBella the next time i'm there! It's something like Funky. I like Funky, unlike many Singaporeans though.
Ok and well, that's most of the places i visit when i'm in Bangkok! I want to recommend food places but thing is, i don't know the name of most of the restaurants i go to. :(
Remember, in Bangkok, always bargain before you pay! You'll save A LOT.
Hope this post will be useful for you even though it's so short and brief!!
Please remember to google the names for the exact location and more reviews from other people! :D
p.s have you heard my bestie's cover of Safe & Sound?
Finally...after ONE YEAR, he has decided to record another song.
Enjoy!
Thumbs up if you like it! SHOW HIM LOVE! MORE LOVE, MORE SONGS! :D