Do you remember my OOTD post prolly last week where I wore the stripe pants?? I'm going to share with you guys this awesome online boutique!
So… if you've been to Blogshop Festival, I hope you didn't miss Quinze because they had new arrivals and all your favourite stuffs at a crazy marked down price!
But even if you missed them, its okay because you can still get them online with a special promotion now specially for my readers!
Wait wait, so what is
Quinze
? Who is Quinze?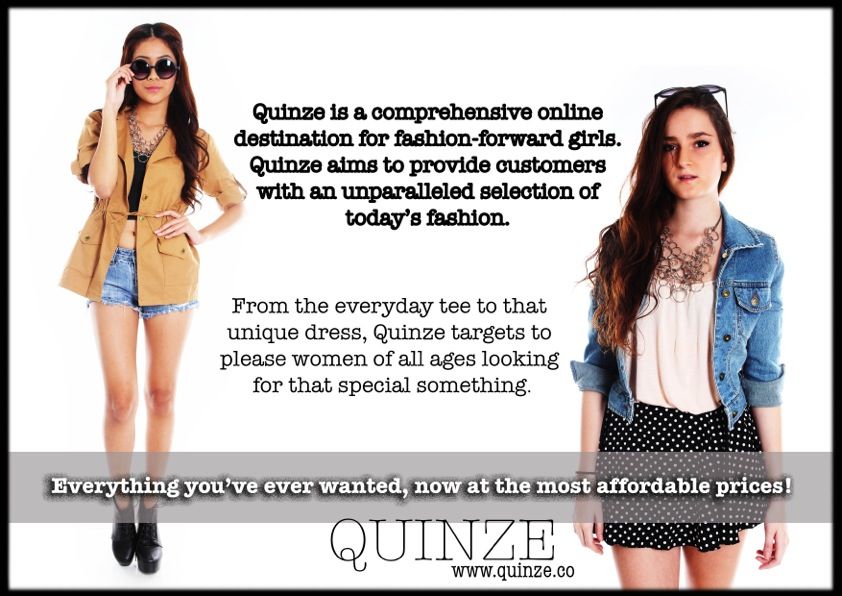 They just started not long ago and is determined to bring you more goodies in the upcoming 2013. So, they need your support and suggestions to make them better and let them satisfy all your shopping needs better!
How to support and suggest you may ask and why should you? Because if you love Quinze, they love you back by giving you two major contests!
First up is,
As easy as abc, you just have to shop and win!!!
How to participate?
All you have to do is shop and,
Email them at  info@quinze.co  in the following format:
Name :
Email :
Contact No. :
Age :
Address :
Order No. :
Your Comment :
(only paid orders will be qualified so shop now!)
Just leave them a comment of your own!! etc "Quinze should bring in shoes!" something like that~
It's just that simple, and this contest ends on March 2013. So continue shopping on Quinze and send in your info to stand more chances of winning!!
Next up is even more simple.
And for your convenience, I have created this box for you to like their facebook page directly from me!!
And the last and latest one!!!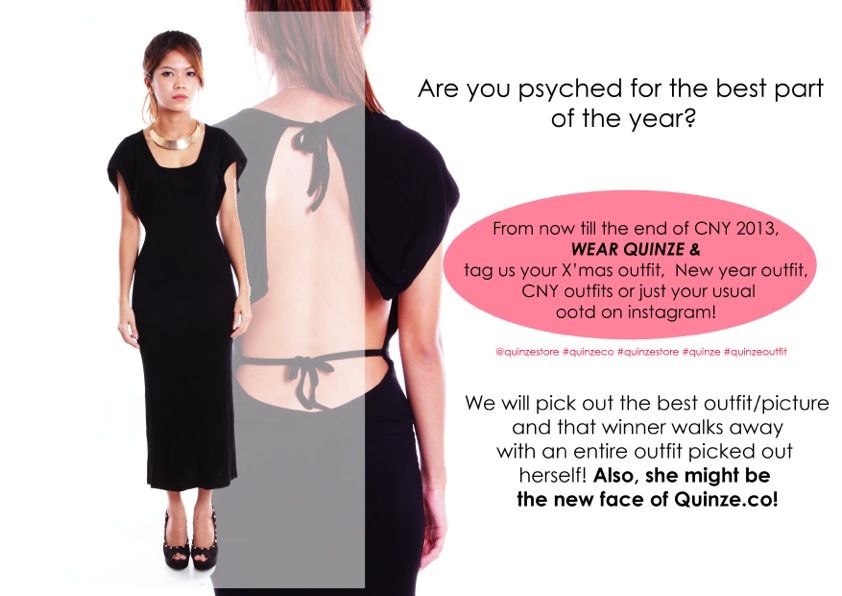 Be sure to tag them at @quinzestore so they can see your outfit!!!
Now now, lets see what Quinze has in stores for us!!
Lets start with their first episode of fashion series featuring Model Shanice and Erica!
They have clothes from basic tees and dresses to edgy and unique pieces you can't find elsewhere!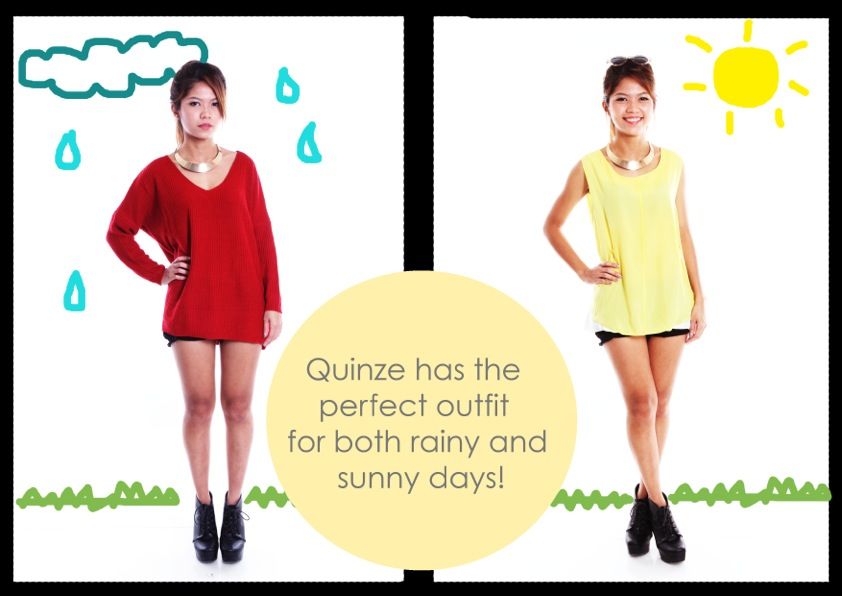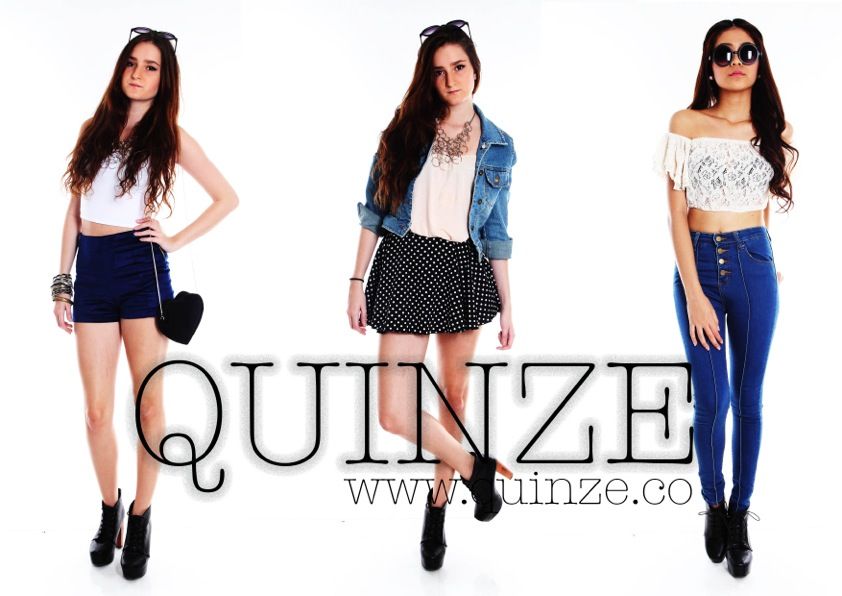 Love them already?
Be sure to join their mailing list and follow them on all their social media platforms so you don't miss out their goodies because they run out real fast!

Now, have you been waiting for this???
Spend SGD100 and above and get 10% off your total bill with promo code 10percent
Spend SGD150 and above and get 20% off your total bill with promo code
Spend SGD200 and above and get 30% off your total bill with promo code
If you do the calculations… per piece actually goes as low as SGD20!
So grab your friends, sisters, cousins, whoever and start crazy shopping at
quinze.co
!