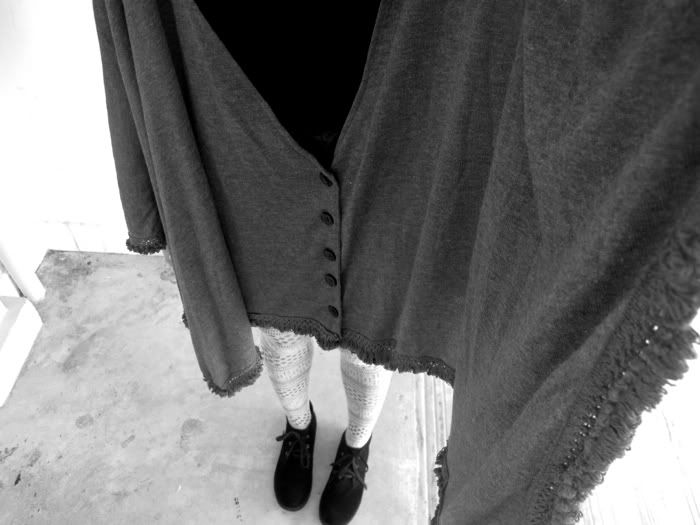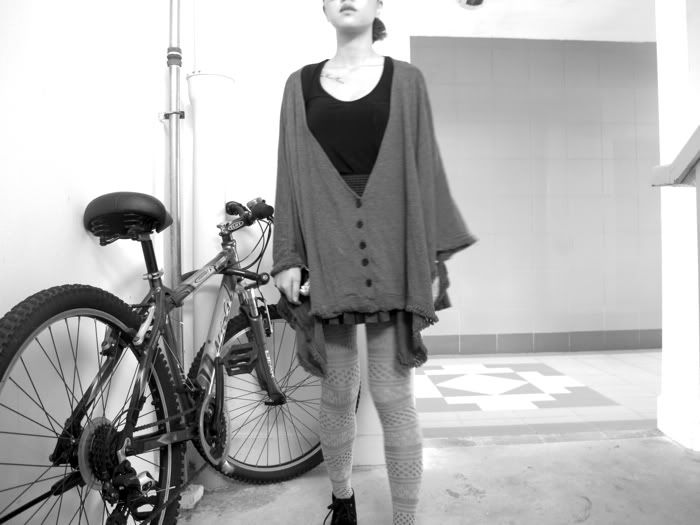 OSF Poncho in Grey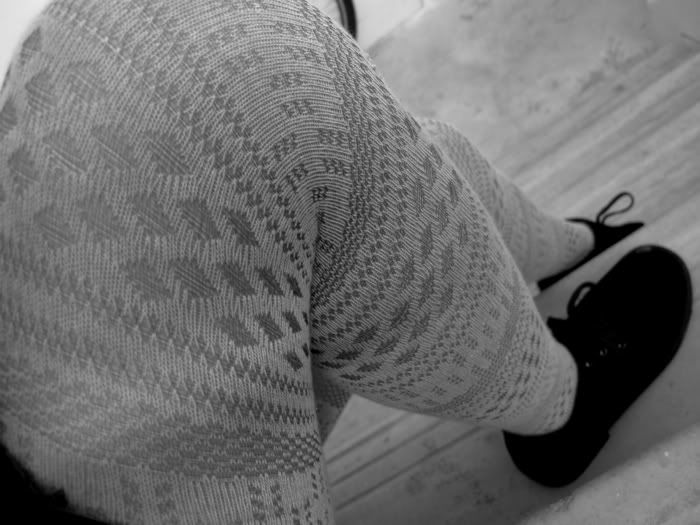 Topshop Stockings
Started my day super early with Freda & Ly yesterday morning! FINALLY WE 3 GET TO MEET. :D No pictures but i must say it here cus some people have been asking if i'm still friends with them. UHM...DUH!! WILL FOREVER BE! These are the people i grew up with and will never ever forget!
Did my nails...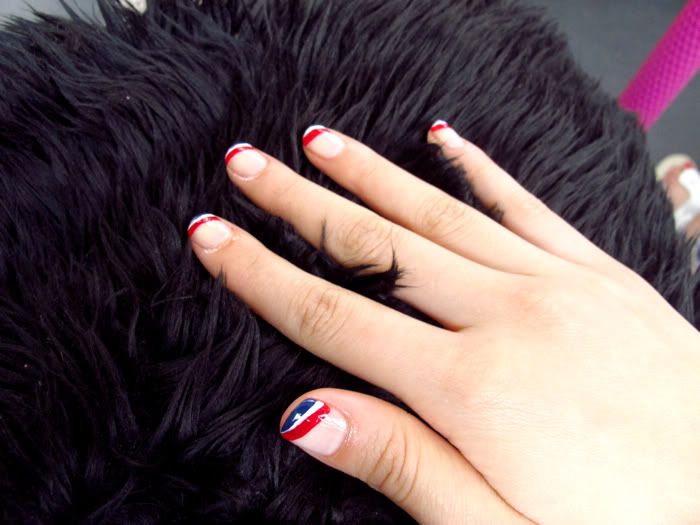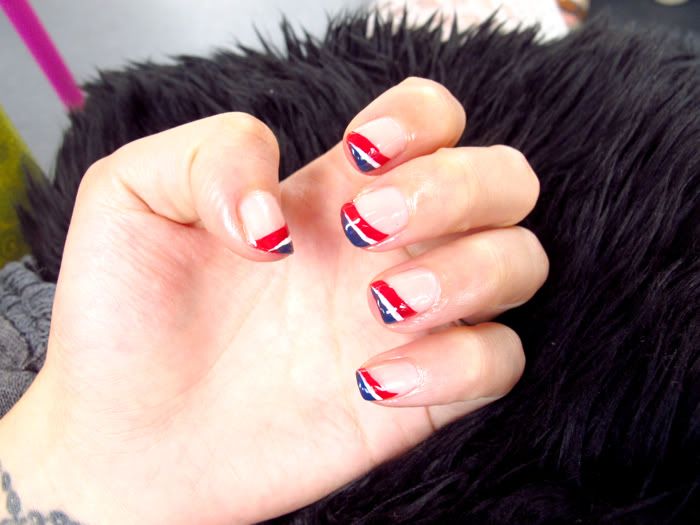 And Facial!
Gosh i needed to get facial done soooo badly! My new make up remover gave me lotsa blackheads + tiny bumps. I'm sooo afraid of trying new products on my face now!
This was before...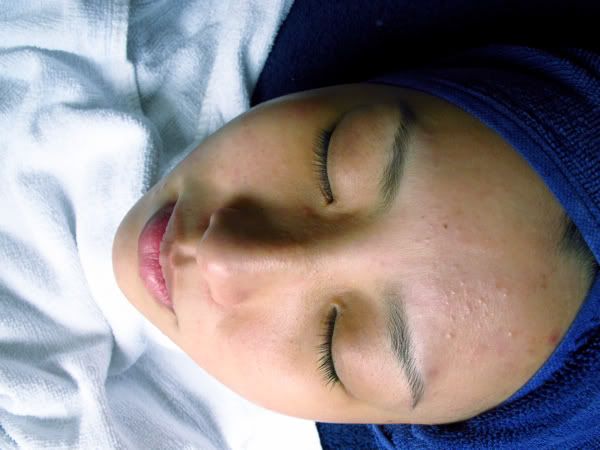 Just look at my forehead! SOOOOO GROSS RIGHT! Aiyah i not shy to post ugly picx of my face la! Now also ok already hehe!
After!
Bumps still slightly visible but it'll be gone in a day or 2!
(k, see, this time i give you SAME ANGLE. the sun kinda went down alr though so color not the same. I NEVER PHOTOSHOP HOR!)
Did the
8-in-1 treatment
(for congested and pimply skin) and oxygen facial (to calm my skin down and reduce the redness).
Felt soooo much better at the end of the session cus my face is finally clean again.
Gotta love Beauti Instinct for saving my face everytime i try a new product and get a bad reaction from it.
Beauti Instinct
545 Orchard Rd #03-14 Far East Shopping Centre (the one beside Hilton Hotel)
Tel: 67339149
I cannot stop buying and trying facial products though! Everytime i try the tester on my hand like dope...and then the sales girl will psycho me into buying it and i buy and use and get break outs -_- WHY MUST I HAVE SUCH SENSITIVE SKIN?! Cheap products break out i understand, BUT IF I BUY EXPENSIVE PRODUCTS AND THEN HAVE BREAKOUTS I JUST FEEL LIKE PUNCHING THE SALES GIRL. Then again, cannot blame her. It's just my stupid skin.
Met the 2 dolls, Joanna & Sonia for dinner at COCA.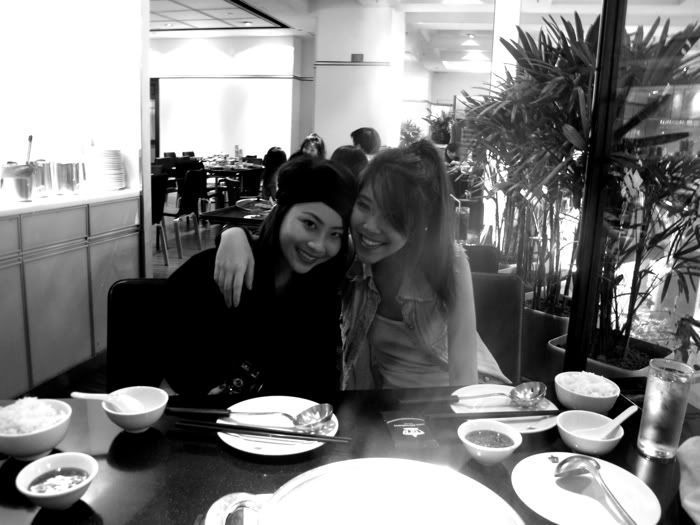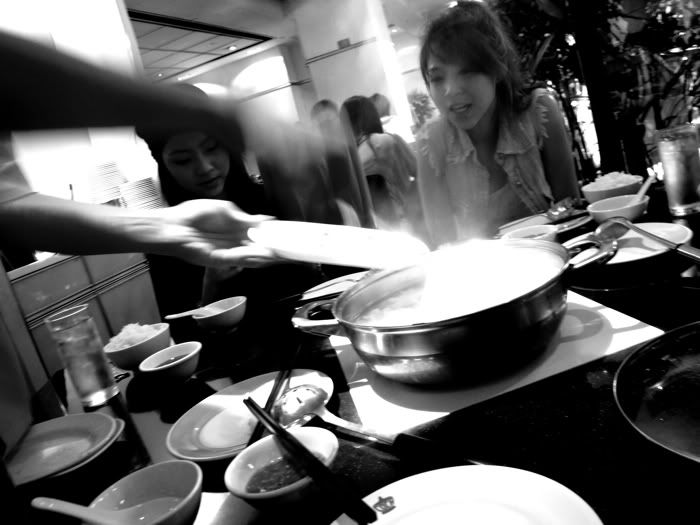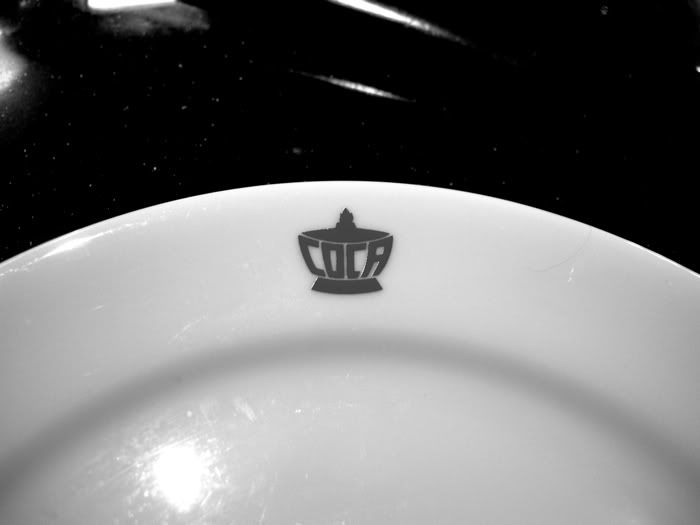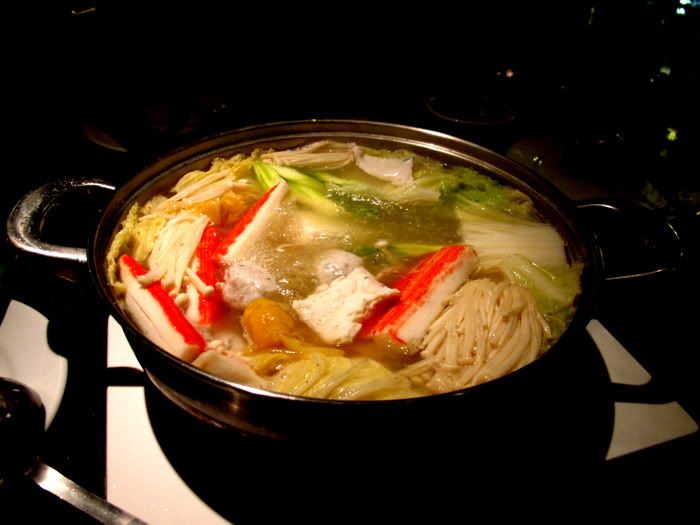 I like COCA cus i feel it's healthier than other steamboat places! The soup base doesn't make me feel like daaaamn thirsty - i think lesser MSG compared to those other steamboat places! A bit expensive though but it's yummy and i don't mind paying $ eating yummy (and not forgetting healthy) food! My fav. steamboat is the one located at Tanjong Katong though! Will blog about it the next time i eat there!
Us doing the "put your cam at some ledge, bend down and pose" thing. You know the thing you always do in secondary school days? Ok or maybe like only my friends & i always do. Damn fail lah hahaha. We ended up laughing at how funny and awkward we look bending down trying to fit into the frame.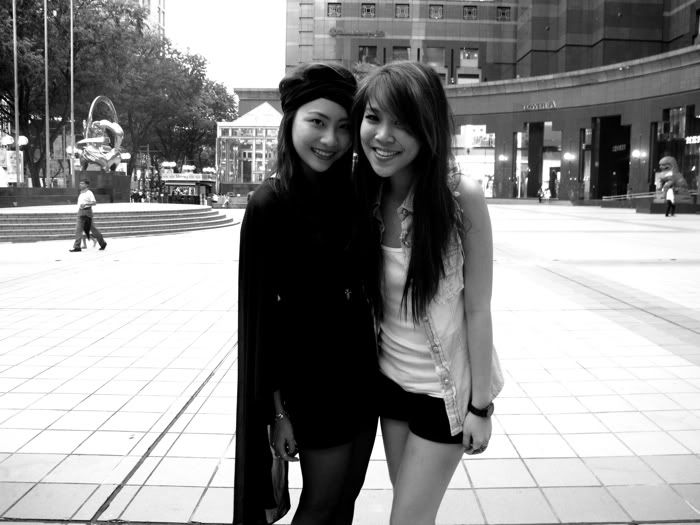 ------
AD!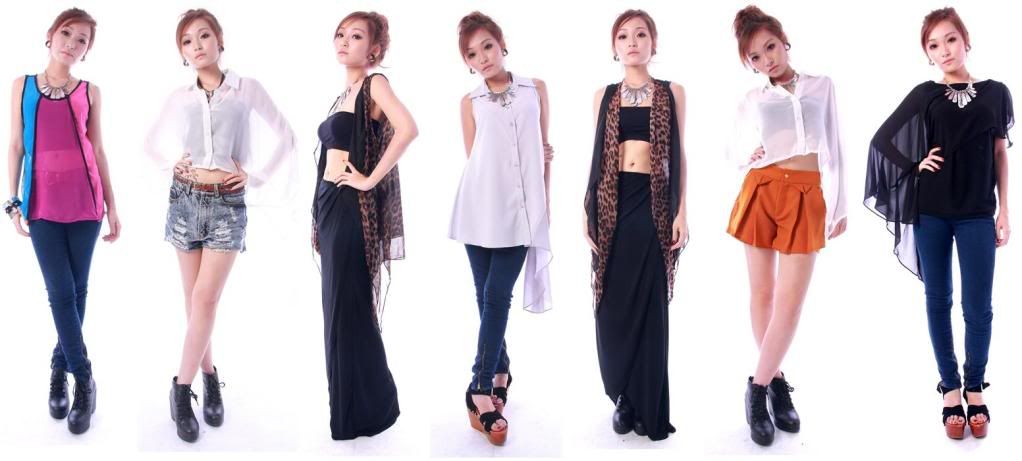 TheBlackBeauty
by inksandneedles since 2009.
TheBlackBeauty aims to bring wide ranges of unique trendy fashion and
high quality products at the lowest cost possible to everyone.
We source apparels from overseas and manufacture our designs which are inspired by popular fashion labels.
Shop our new in every week as we bring in new and amazing designs for everyone.
Theblackbeauty also prioritise efficient customer service at all times.
Join our mailing list today and receive our first hand updates, events or promotion codes.
SHOP NEW IN:
www.the-blackbeauty.com
LIKE US ON Facebook:
http://www.facebook.com/pages/The-Black-Beauty/117537658324101
THEBLACKBEAUTY Blog:
www.thyblackbeauty.blogspot.com
--------
P.S To those advertisers who've already confirmed and paid for a slot for an advertorial, PLEEEEEASE e-mail me with your blog shop's details A.S.AP k? I want to finish all the ads i promised ya'll to do by April and need your cooperation! Thankew :)