Hello!
I'm back! But flying again on Tue. Gotta love my week! :D
So during the weekends, the boy & i went to Bintan!
So on Twitter, i asked my followers which resort would they recommend and here's the Top 5 most recommended:

1) Club Med
2) Banyan Tree
3) Nirwana Gardens
4) Bintan Lagoon
5) Angsana
I did my research on all 5 and all 5 seems to be good! Especially Club Med and Banyan Tree. However, it was way above my budget. It was kinda like an impromptu trip so i didn't really save $ for the trip so yeah chose Bintan Lagoon cus it's like the cheapest. Some friends have been there and said it was good so yup!
Hotel was cheap! Think we paid $500+ for the Seafront Deluxe Room for 2 nights. + Free breakfast! During the trip we switched to the cheapest room though. The normal Deluxe Room - it faces the pool instead of the sea. Not much of a diff, really. $100+ cheaper than the Seafront Deluxe. Interior is exactly the same. Except the cozy corner doesn't have a mattress...but if you've a bed why would you lie on the mattress right? So yeah. And doesn't have a fan. But there's aircon so why would you need a fan? Size is exactly the same.
Ok so i was totally clueless on how to get to Bintan. I thought we had to take a plane to some place in Indo then a bus or a cab up. Lol. Did my research and getting to Bintan is actually really simple! Just book a ferry from
https://www.brf.com.sg
!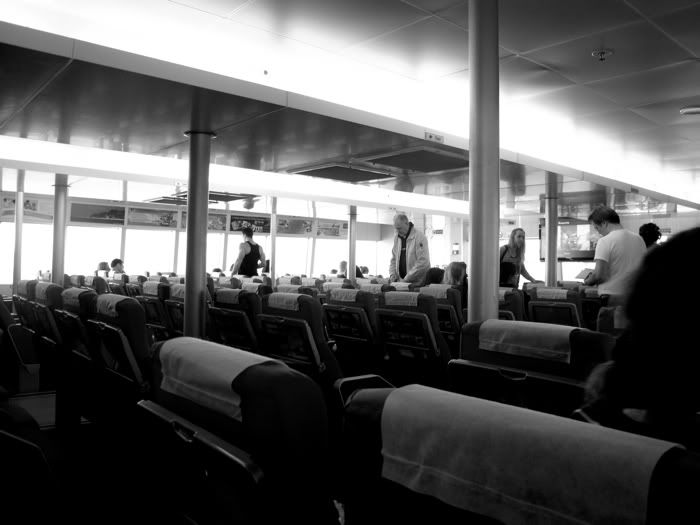 My first time taking a ferry and didn't expect it to be so comfy! TV (playing Alvin & The Chipmunks - which made the 1 hr ride seem so short!), aircon and comfy seats!
Our Room...
The beach is really nice....
Quite pissed off to find ugly black sticky tar on my pink slippers. I hardly wear em cus i don't wanna dirty them. Then wore it like for the 4th time to Bintan and now it looks sooo old and dirty. I don't think the tar can be removed? :(:(
Clear water and soft sand~
Friendly water sports people.
We decided to go Kayaking! I'm the worst person to Kayak with. Lol. I think i rowed for 1 minute and gave up. IT IS SO DAMN TIRING. The poor boy kept complaining cus i refused to move haha. It was pretty fun though! And CHEAP. Prolly the cheapest water sport that's why we chose that. $19/hr only! Hehe.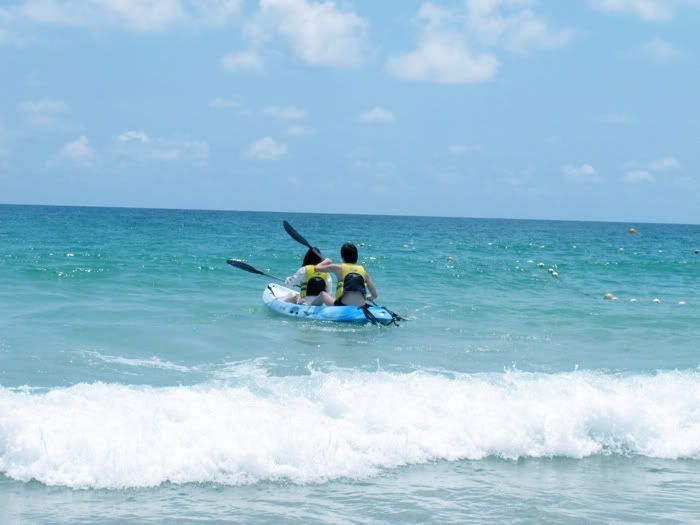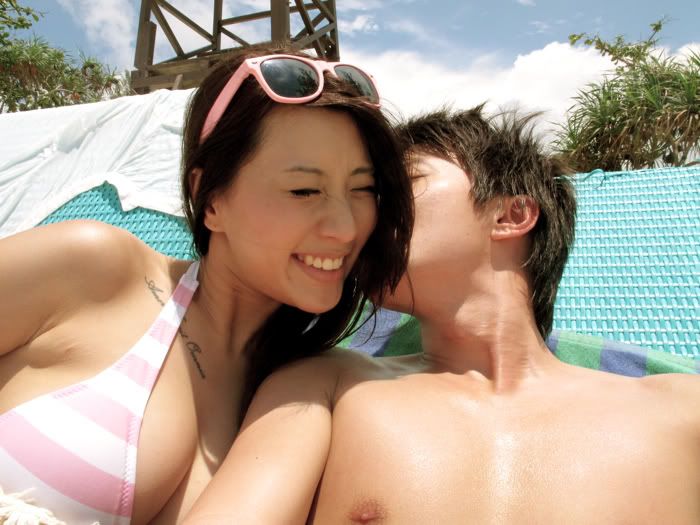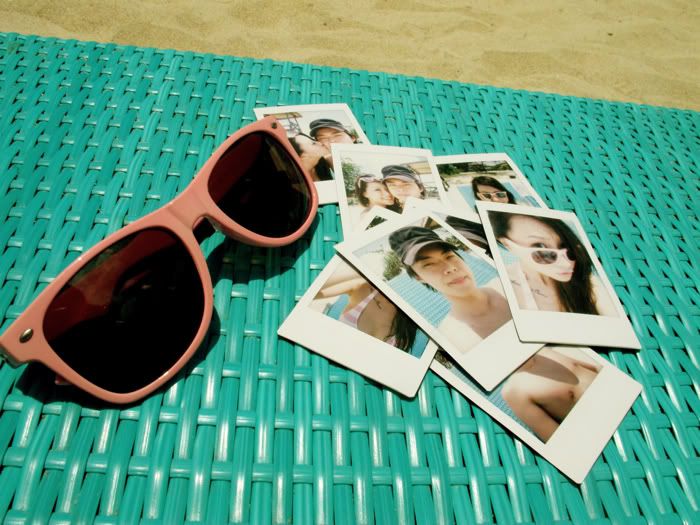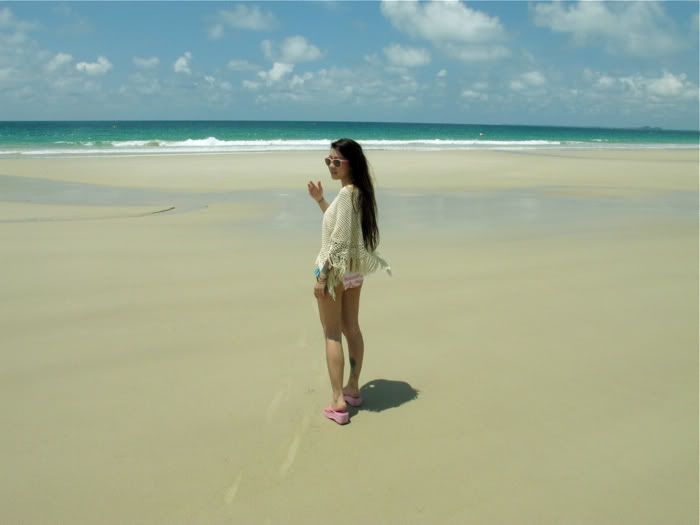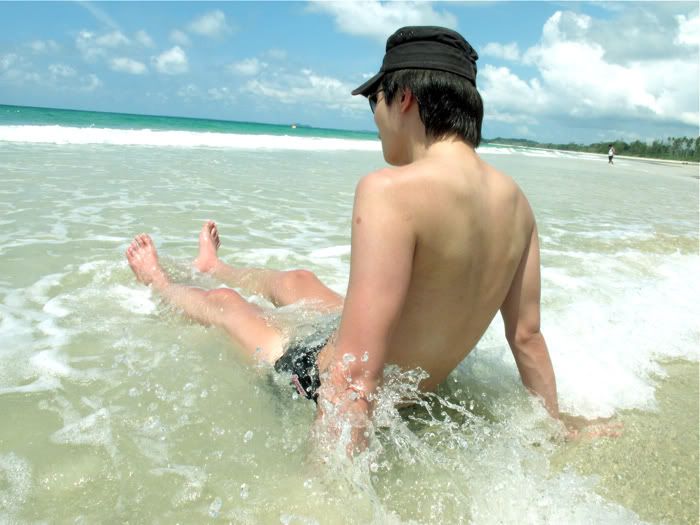 We were supposed to go Jet-Skiing ($88/30 min) on Day 2 but when we reached the beach i had fainting spells and started vomiting. Wasted lor. So pissed off with my body. Wanted to Jet-Ski sooooo badly!!!!!!!
Lovin' the pink float i got for $20 from some shop there. Too cute~ Wouldve been so much fun if we brought it to the beach and played with the waves!
We did Aquarobics at 10am! IT WAS SO MUCH FUN AND VERY VERY VERY FUNNY. I was laughing throughout lah. Everyone was like struggling to follow the instructor and it was sooo funny!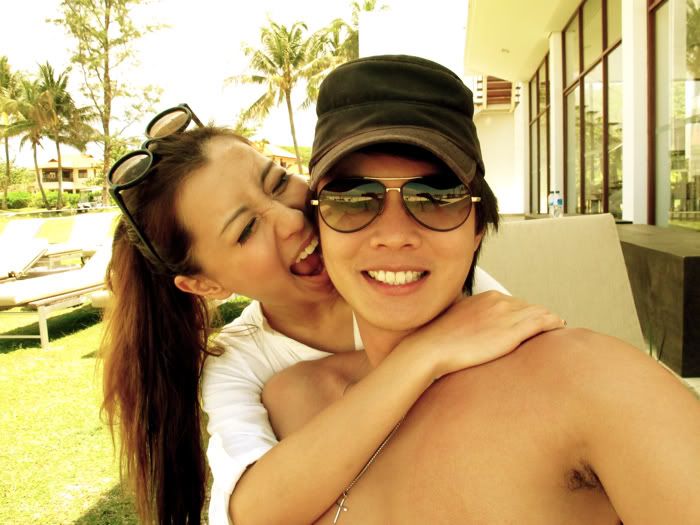 Random funky man~
#FAIL kitties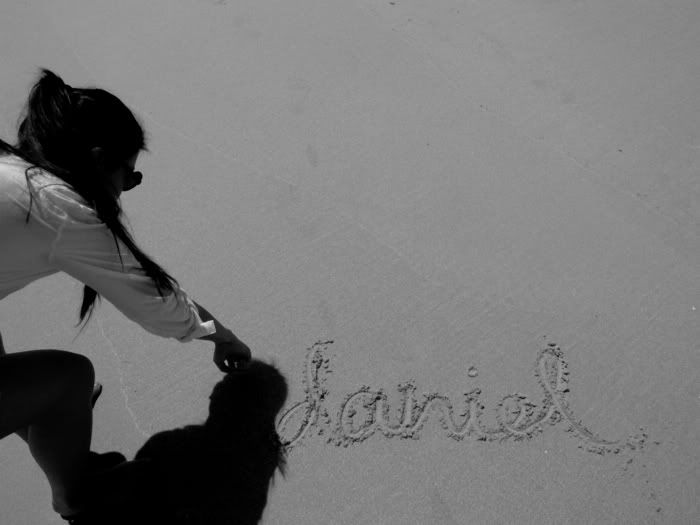 His feet got so burnt it was scary!
Dinner at Orzo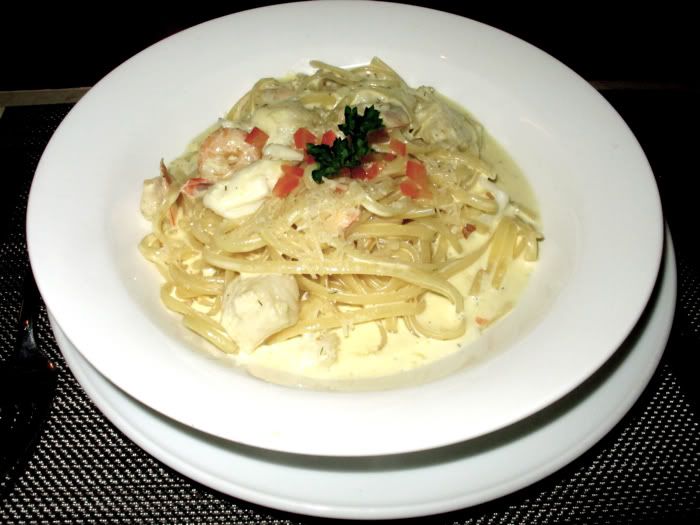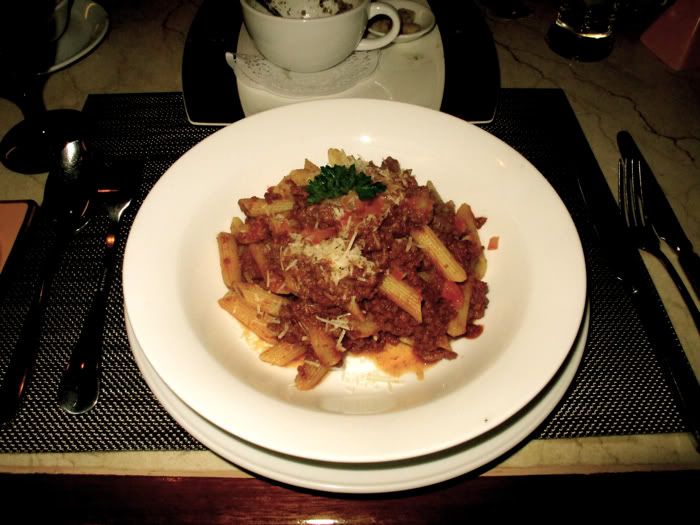 Dinner for 2 costed $80++? 2 pastas, 1 salad, 1 soup. So ex right? :( At least it was pretty yummy lah!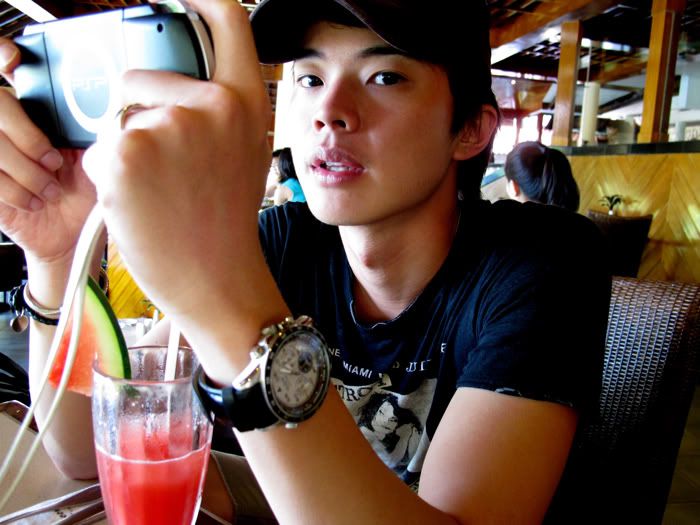 Lover boy.
Yknow people always think that Bintan would be cheap. Ok i thought so too at first. But now i know that even though there's no shopping there, you've to bring at least $400 (for 3 days 2 nights) to have a good time. The food in Bintan is INSANELY EXPENSIVE. I'd recommend you go to the supermarket to stock up on lotsa snacks before your trip. Ok not only the food. Water sports, the stuff at the minimart (a med size packet of Jack n Jill chips $5), alcohol..aiyah everything lah. Whole trip for 2 for 3 days 2 nights might cost $1000 (including hotel + ferry) for 2? So yup! Bring enough $ or you'll staaaarrrve.
I'd go again though! I wanna save up to check Club Med prolly next month or something!
Ok sorry this post could've been better but i've to turn in now and get ready for a long day tomorrow. Gotta finish 3 days of work by tomorrow before going off for my buying trip! Damn...not sure how i'm gonna do it but i must!