Gipsy Scarlet
is back with New Arrivals!
(this is my 2nd ad for them!)
Spotted many gorgeous dresses and casual pieces!
Saw something that you like yet?
Here are my top picks from this collection:
Quote 'GSXOTAMMY' to enjoy 5% off your purchases!

Gipsy Scarlet
has also sent me one of their self-manufactured pieces!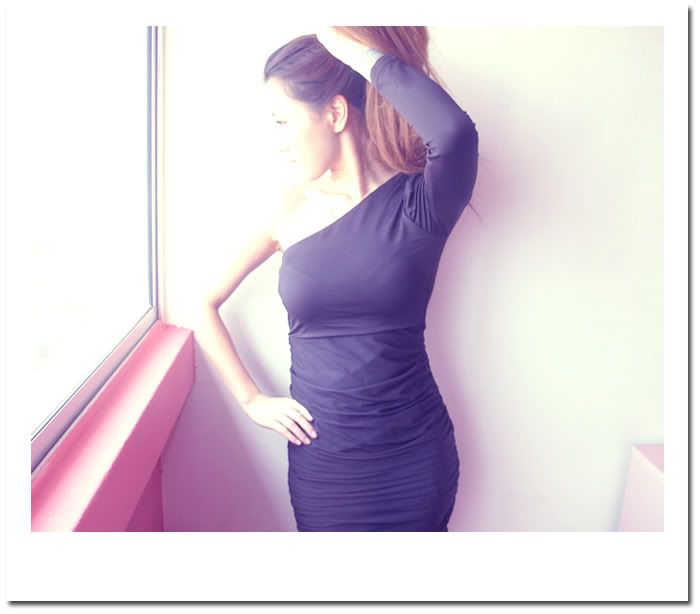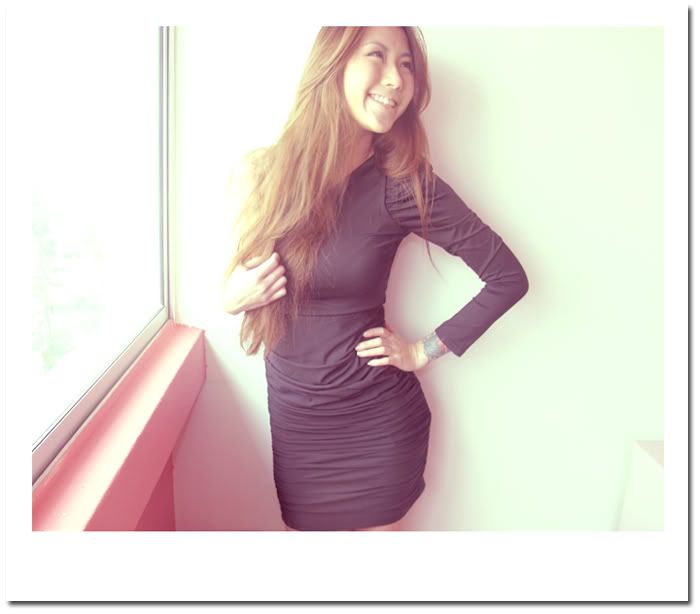 Which i LOVE a lot. Cus i can wear it to formal dinners and not expose my tattoo on my left arm? Y'know dinners with lotsa adults who'll judge. PFFT.
Don't forget to join their mailing list and facebook fan page for future updates!
SHOP NOW:
http://gipsyscarlet.com/
----------

Oh Shannon (previous did a connector ring advert for them) has a new website!
This is the link:
http://ohshannon.miyoc.com
A product which was sent to me.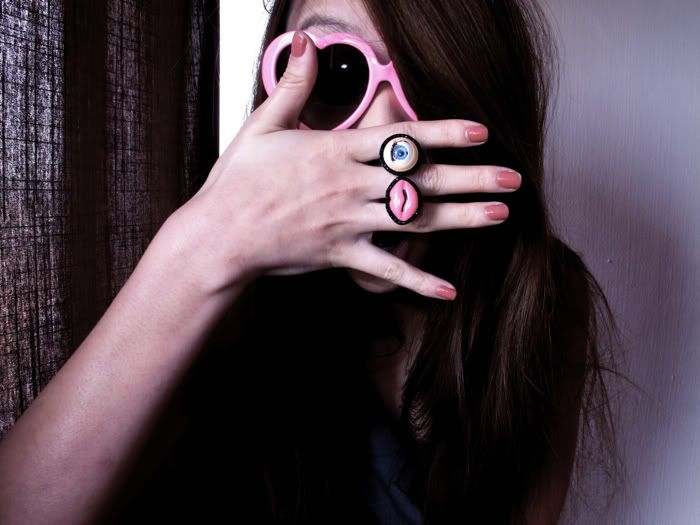 Oh my...my cavity's pretty obvious! Need to visit the dentist soon!
A ring with a lip and an eye! TOO CUTE!
Oh Shannon is launching a new collection at today at 2PM so go grab cutesy accessories for yourself! :D
SHOP NOW:
http://ohshannon.miyoc.com
----------
Met my BFF (has always been, will forever be!) Ly for breakfast a few days ago! Ok i haven't seen her since FOREVER! She has school, i've work, we both have different groups of friends. She's a good girl, she doesn't party, so unlike most of my friends i can meet during the weekends at Zouk/Nana, i cant meet her.
We had breakfast at Marine Terrace Market!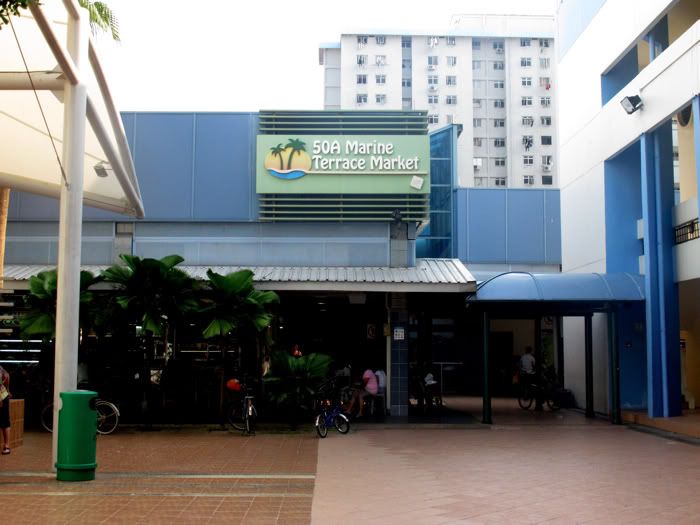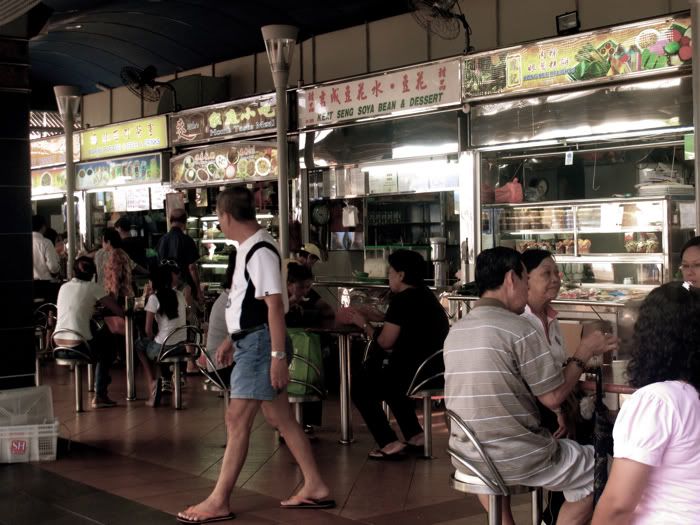 My fav place to have breakfast at since young!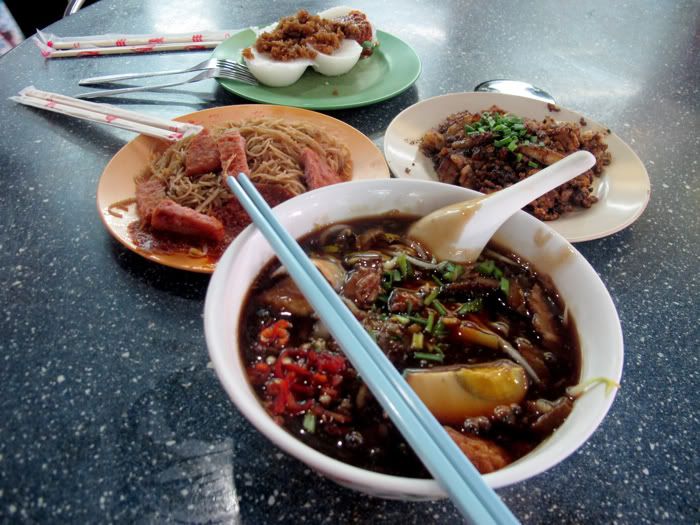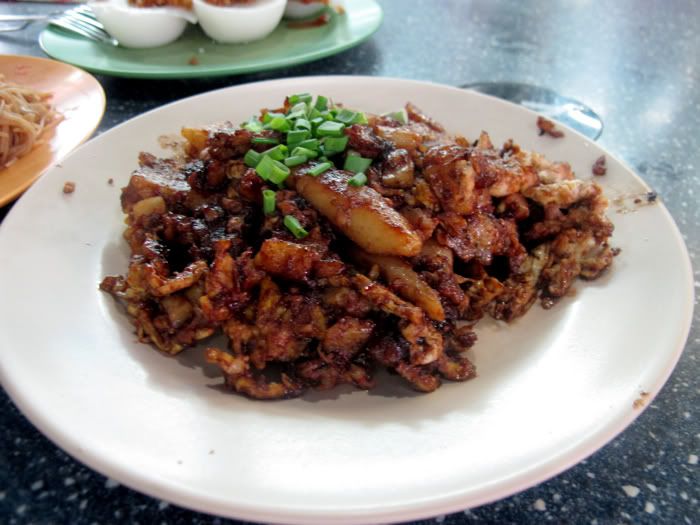 I love the fishball soup, mee pok, tau huey, vegetarian bee hoon, nasi lemak, nasi padang, lor mee, chee kuey, carrot cake and the pork porridge there. Ok i think i just listed out everything available there -.- but well yeah I LOVE IT ALL. I'm not sure if it's REALLY FANTASTIC or because i grew up eating all of the above from that market since young and am used to the taste. Yknow...some food...at first you may not like it but after awhile you grow to like it? Yeah.
Then we went bubble tea hunting at parkway but sadly we couldnt get any because it was like 10:30am :/
So we went to get our nails done.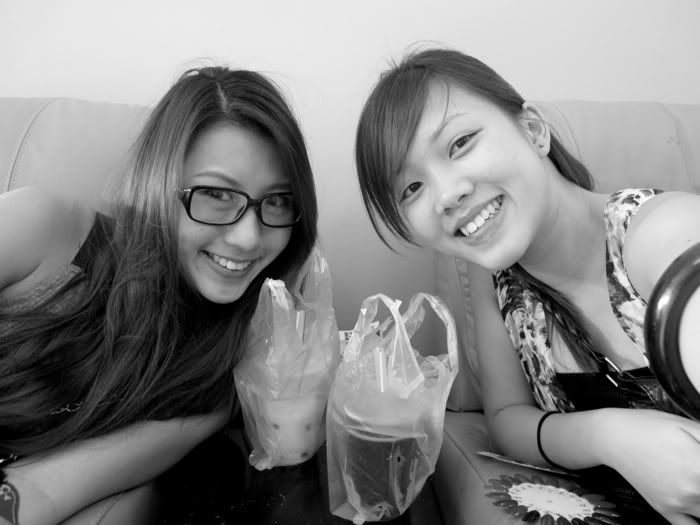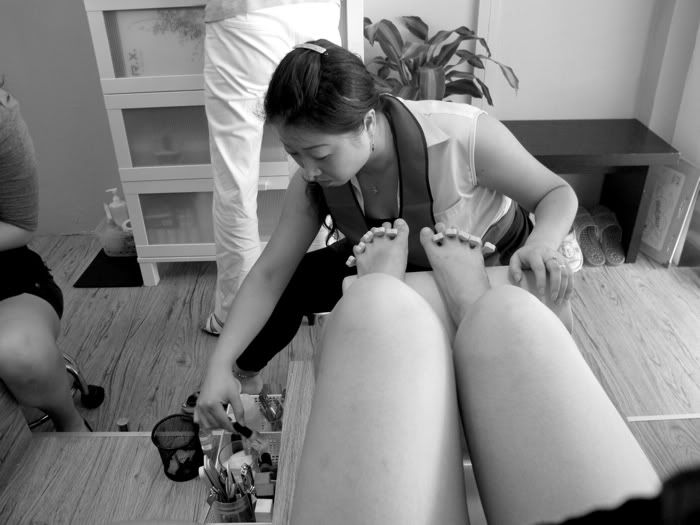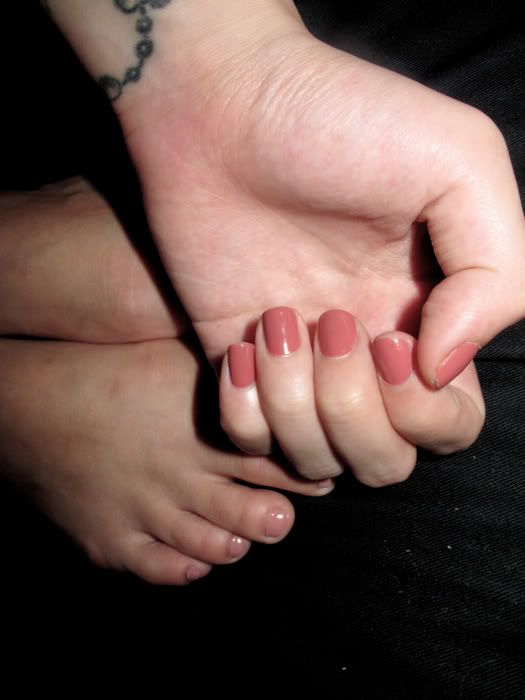 No idea what color this is! Imma go hunt for it! Love the colors!
Some random picx of Bunny....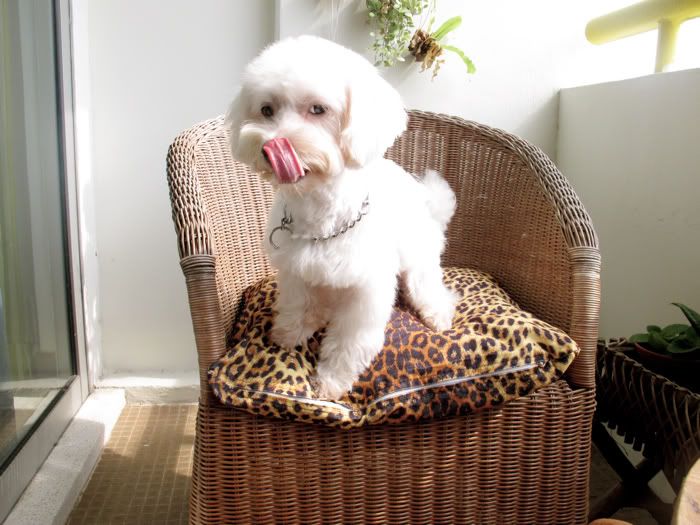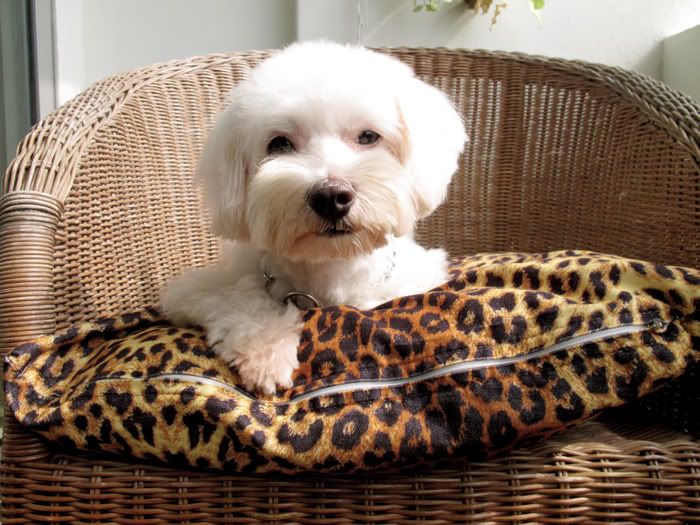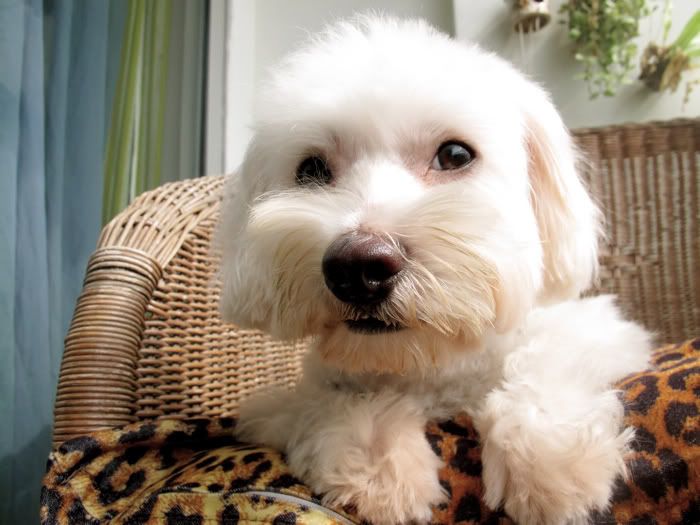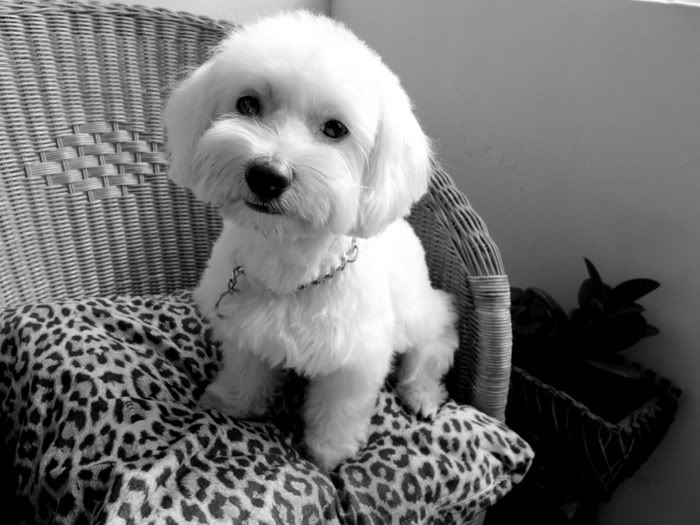 So my bf has to live in my house for a week (i usually stay at his but this week it's an exception) and i wanted to show him the "house wife" side of me by cleaning and
COOKING
.
I'm not a good cook. NOT AT ALL. I hardly cook. I think every year i cook only ONCE.
So 2 nights ago, i wanted him to come back from work and be greeted with dishes on the table! Want to show him living with me does not mean having take outs and mcdelivery only.
I cooked...
AGLIO OLIO!
It's VERY simple! Anyone can do it! :D
For those who're noobs in the kitchen, you can use my recipe and try it out!
Ok here's what you need:
Olive Oil
Prawns
Button Mushrooms
Anchovies
Garlic
Spaghetti
Parsley
Salt
Coarse Pepper
Chilli Padi or Chilli Powder (both if you love it spicy)
I can't believe i touched raw prawns. I am SO afraid of touching anything dead. Yeah i know, i prawn almost every week but never once have i touched the prawn! It's super gross. So lifeless...and....urgh idk how to describe. IT'S JUST GROSS.
But i had to shell the prawns.
SO I HAD TO OVERCOME MY FEAR OF TOUCHING RAW FOOD.
I think i did a great job with shelling the prawns. *pats own back* Can be faster though. I took 45 min for 12 prawns? Hahaha.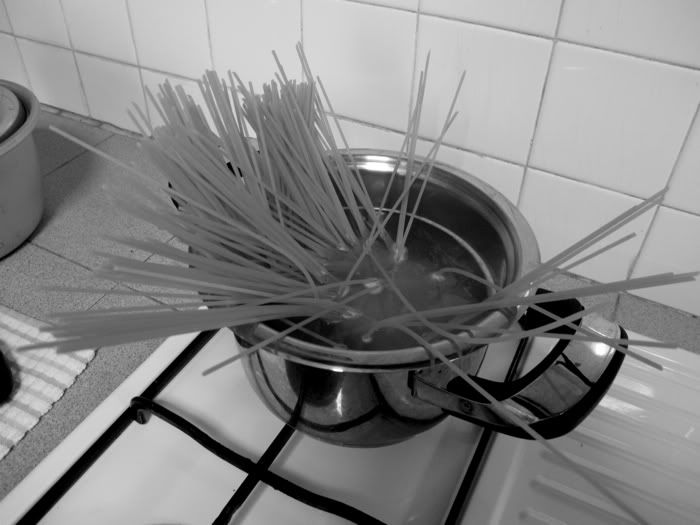 First, boil the spaghetti! And while it's boiling, prepare the prawns! Cook the prawns till it's orange and put it aside.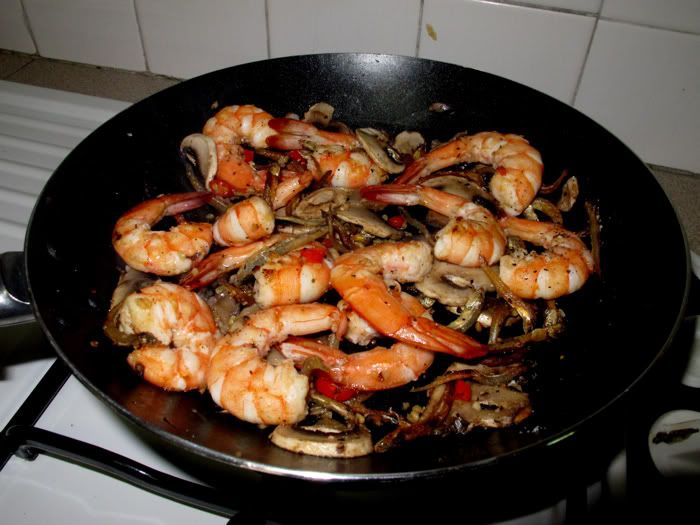 Next, heat ur frying pan and add a generous amount of olive oil, add garlic, anchovies, and the prawns in. Add chilli powder, chilli padi, salt and pepper and mix it well! Once it's done, leave it aside.
Now cook the spaghetti! Add a generous amount of olive oil, garlic, anchovies, parsley and dump the cooked spaghetti in. Add salt and pepper! Once you've cooked the spaghetti, add the prawns in and mix it up!
AND YOU'RE DONE!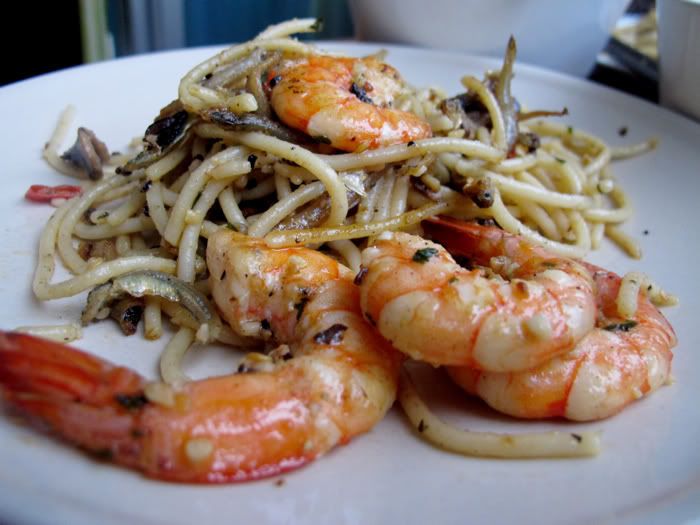 Should take no more than 30 min? :)
I think it tasted pretty ok! How bad can aglio olio taste right? Haha.
Oh and i didnt put directions on how much to oil, salt etc to put cus...i just anyhow anyhow put. I AIN'T NO PRO!
Shall buy cook books and start learning to cook during my free time (sadly, i hardly have any free time though).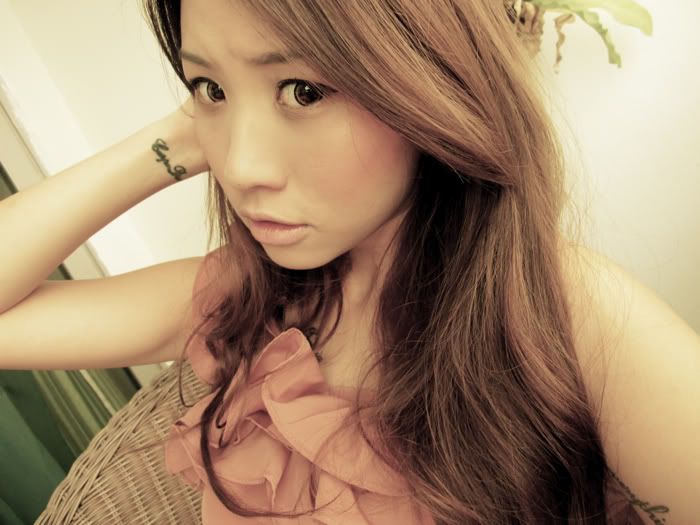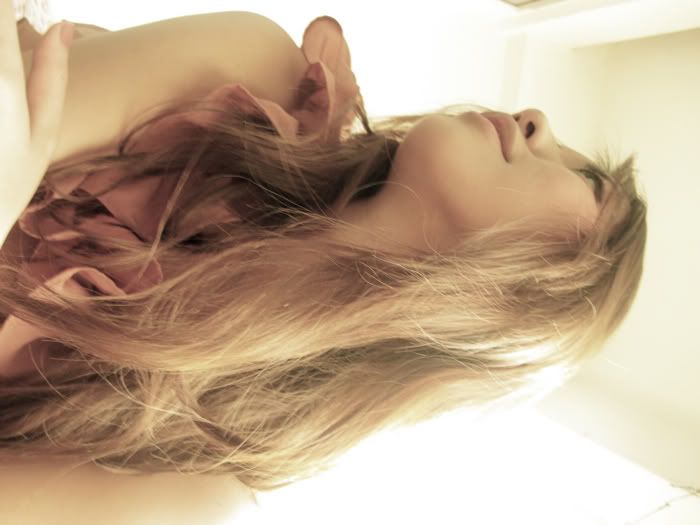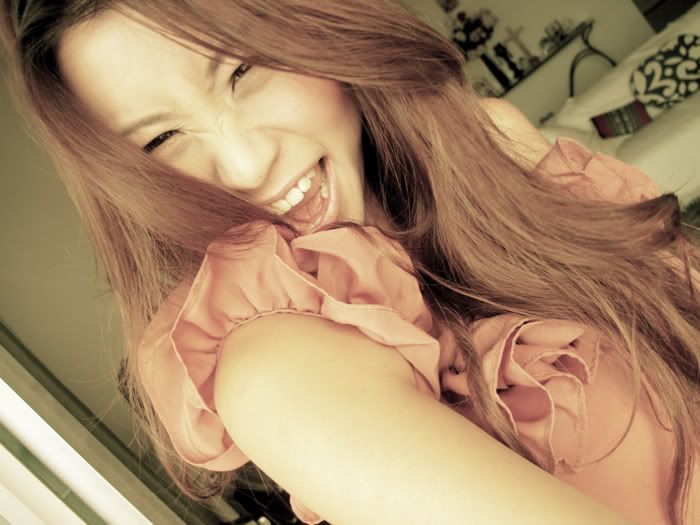 p.s i've already done the tutorial on how to make the banner (ohsofickle - as seen above)! will post it during the weekends or next monday! REMEMBER TO COME BACK! although a lot of people already know how to do it - IT'S VERY EASY, i'm sure a lot of ya'll still dont! I learnt it myself many many years back from a friend- during my blogskin days!