(Sorry for the advertorial overload lately! Trying to clear as many blogshop adverts as i can within this few weeks as i don't wanna do it anymore! Ok, or maybe only one blogshop a month. Promised a lot of blogshops that i'll do for them already though so i've to stick to my word and do it. However in May, i promise no more k? Only once a month~~~)
2nd Advert for
Luxeciel
!
LuxeCiel is coming up with manufactured designs within the next 2-3 months and is going "dotcom" officially in the coming month May. Join their mailing list at
http://luxeciel.livejournal.com
for updates!
Tonight at 8PM
, Luxeciel will be launching a new collection! Remember to be on time!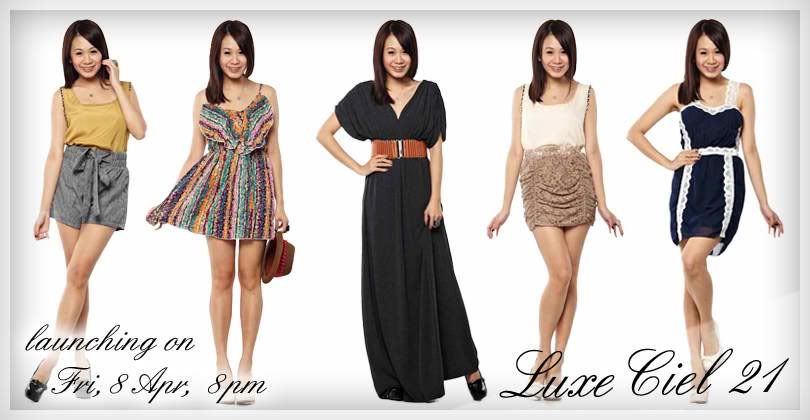 A really nice maxi dress they sent me....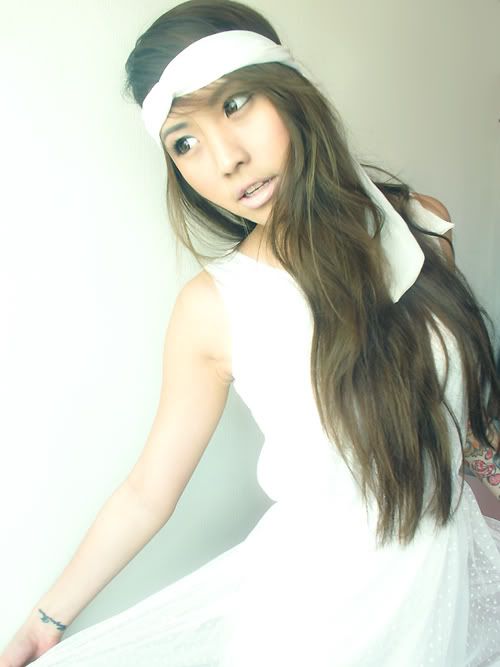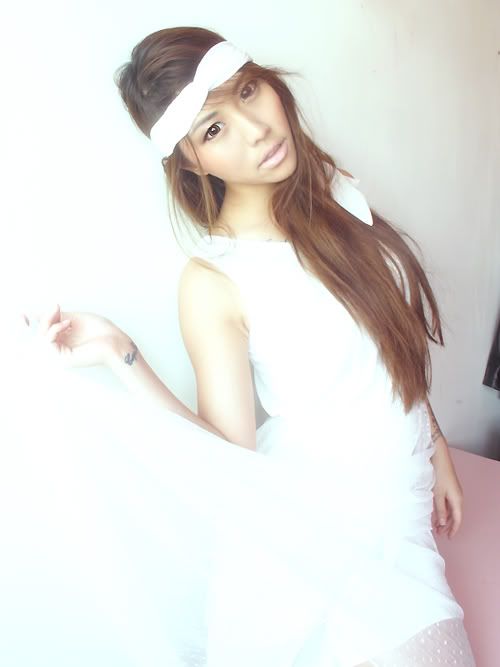 Clearer picx...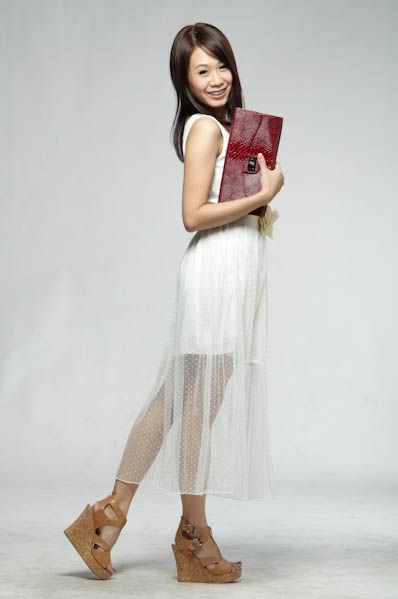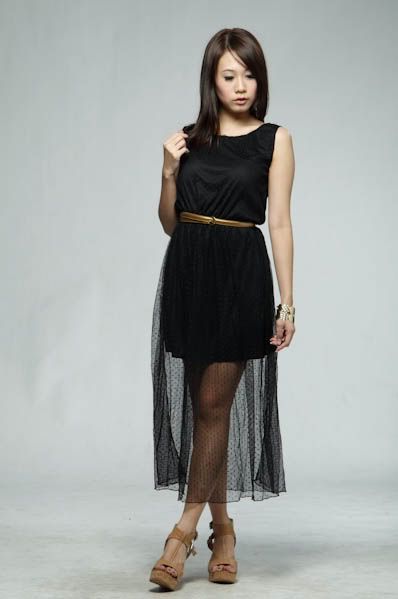 Available via Backorders in Black, Navy Blue & White! I'd love to get the black!
LuxeCiel's Facebook Link
www.facebook.com/LuxeCiel
where you can find sneak previews of future launches.
----------
www.GeraldineT.com
- For Lenses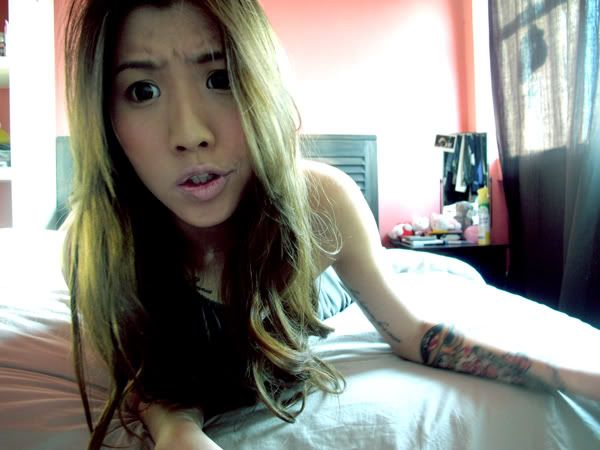 Ever since i first found out a bout pupil enlarging lenses, I CANNOT LIVE WITHOUT IT!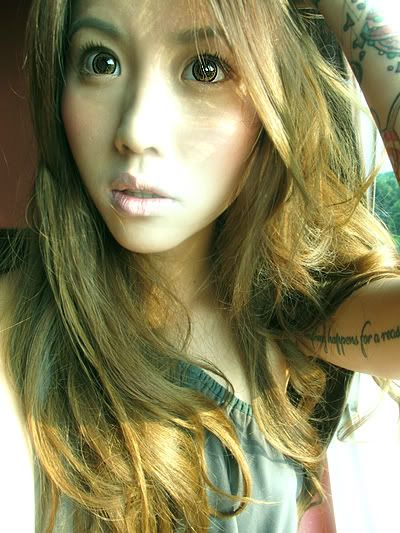 A lot of people have been asking where i got my lenses...and i believe i mentioned it before, my lenses are from
www.GeraldineT.com
! The model i'm wearing is
CM-834
(i think la! haha).
Here's your

last chance

to get your hands on

GEO LENS!

The next spree will only resume in late july/mid-august..





Amazing facts about GEO LENS
There are various colors and designs that you can choose from..
They have 3 years shelf life and 1 year usage with proper cleaning & storage!
They range from 0 degree to 1000 degree!
They can enlarge your eyes or keep you looking as natural as you can be!
AND OF COURSE...
Quote "OSF" under
LEN CASE:
(optional) in order form
& receive FREE NORMAL POSTAGE.
*please note, payment has to be in within 24hrs for this offer and only valid for GEO 41*
Not only that, YOU CAN GET
APPARELS, BAGS AND SHOES FROM $14!
Instock page will be updated on 10th April!
And items are range from just $5!
Head over to www.GeraldineT.com now!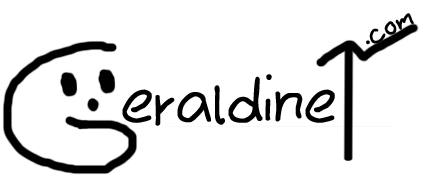 A lot to choose from! So go go go!
----------
Now the
Image in Text Tutorial
YOU WILL NEED PHOTOSHOP TO DO IT.
Step 1:
Choose a nice background image. For my OHSOFICKLE banner above, it's actually from a Burberry Prorsum Studded Jacket! Yeah who said you have to search for "backgrounds"!
Step 2:
Right-click the image and copy image. Make sure it is big enough!
Step 3:
Open a new doc on Photoshop and paste your image.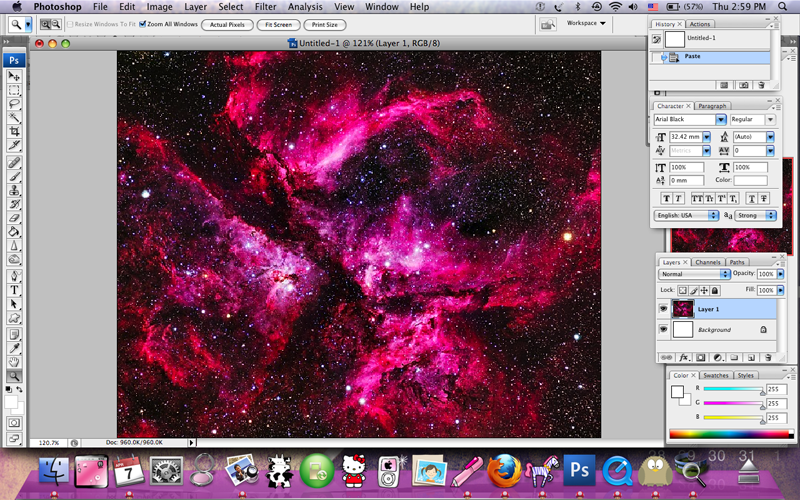 Step 4:
Now use Type Tool and type in whatever word you want. Make sure you use a font which is thick enough. Arial Black or Helvetica (rmb to bold it) would be good.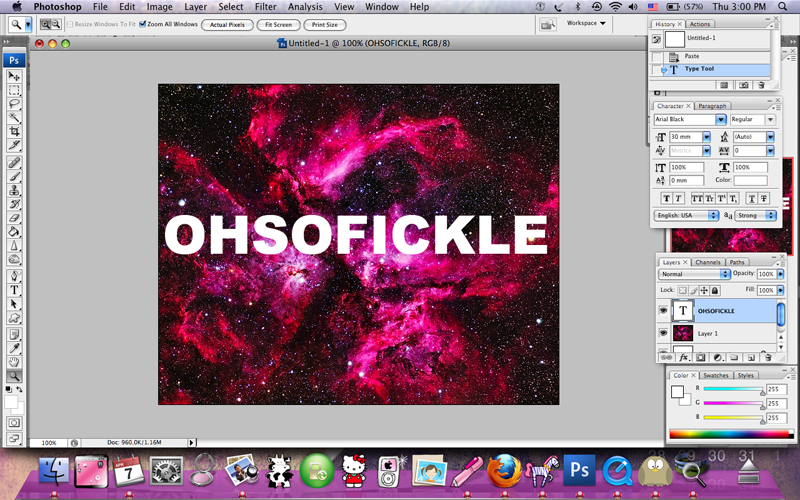 Step 5:
See the Layers window at the side? If you don't see it go to Windows > Layers (make sure it has a tick beside it). Drag the Wording below your image.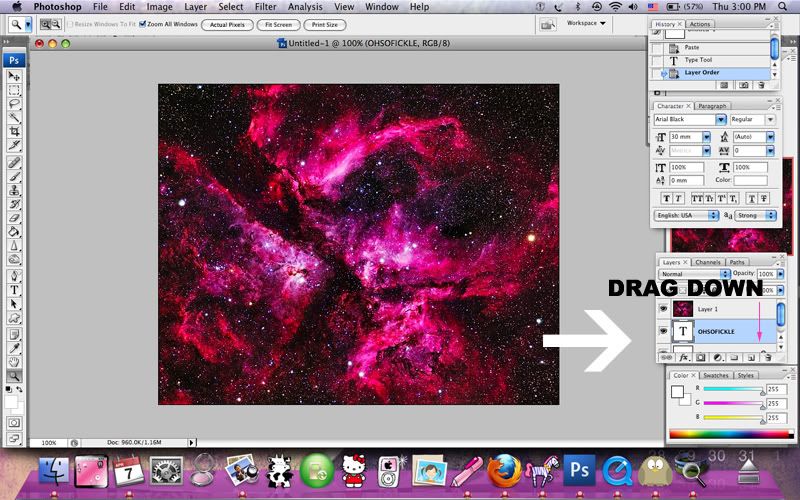 Step 6:
Now you won't see your words alr! Right Click your Layer 1 and select "Create Clipping Mask".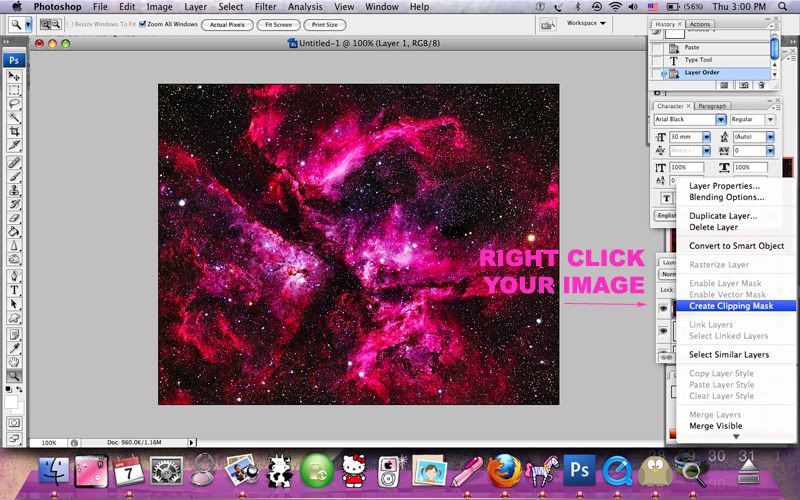 Step 7:
AND YOU'RE DONE! Crop your image, resize it and you should get something like this...


Very simple right? :)
Leave a comment if you face any difficulties! I'll try to help you!