GIVEAWAY TIME!
We all love Freebies don't we?
A lot of people have been asking me what lipstick i used for my previous shoot so means it's nice la so i decided to buy it and give it away! :D
How to get a free lipstick?
1. Follow me on Twitter
@ohsofickle
2. Tweet me! Eg. "I want a free lipstick @ohsofickle!"
Will randomly choose 4 people and announce the results on Monday!
Good Luck! :D
----------
I went to Youtube and searched for tutorials on how to use photoshop to add make up and it's pretty simple!
No words so u have to keep rewinding and playing to see which tool he used. Not the easiest tutorial to follow :(
Im sure there are better tutorials on Youtube!
I kinda look like a drag with eye shadow on.....hahahaha. But loving how nice my skin looks :D
Best Instant Noodles Mee Goreng ever!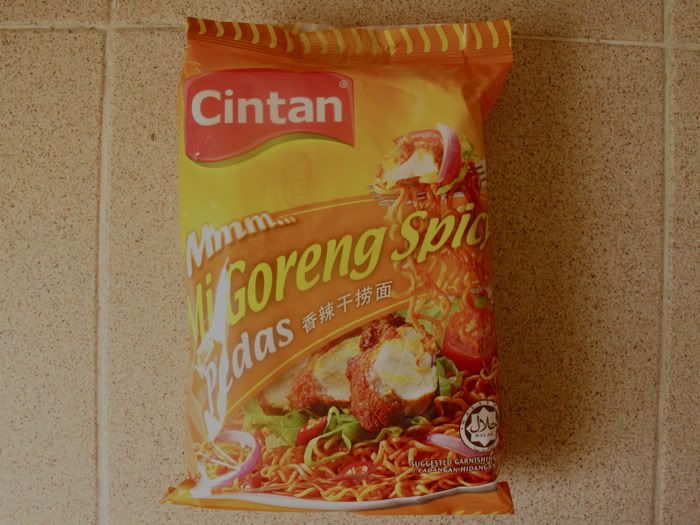 It's not available at most supermarkets though :( got mine from Mustafa. So difficult to find!
IT'S SUPER YUMMY! IF YOU SEE IT, BUY IT! Last time when i was like 12? My maid cooked it and i fell in looooove with it and asked her to cook it for me almost everyday. I had no idea it was maggie mee? Doesnt even taste like maggie mee! Then one day, i asked her for the recipe and she pointed to the maggie mee pack. :/ Kena cheated big time.
I'm like Queen of Maggie Mee. Think i've tried almost every brand in the supermarket! My bf said if i don't stop my unhealthy diet, i'm going to die young. BUT......I LOVE EATING....ESP UNHEALTHY STUFF.....Lol.
----------
Anyway tomorrow is the official opening for the shop at Far East Plaza - #02-100! Still unsure if we're gonna stay there for long or finding another unit :( you go to the shop and let me knw what you think k?
I'll be there so see ya! :)