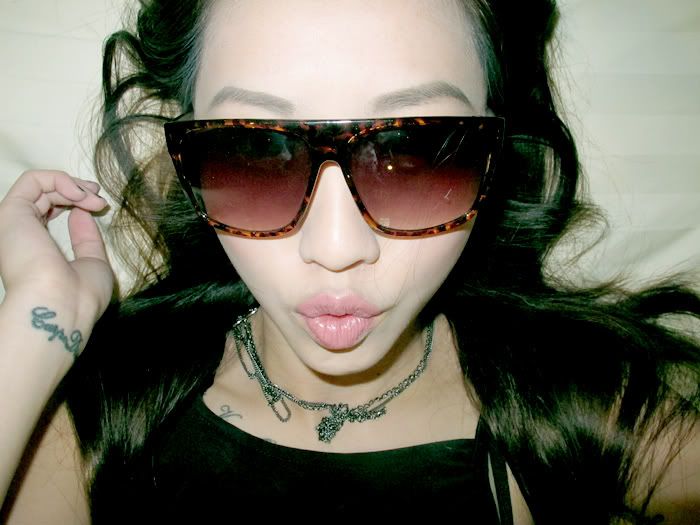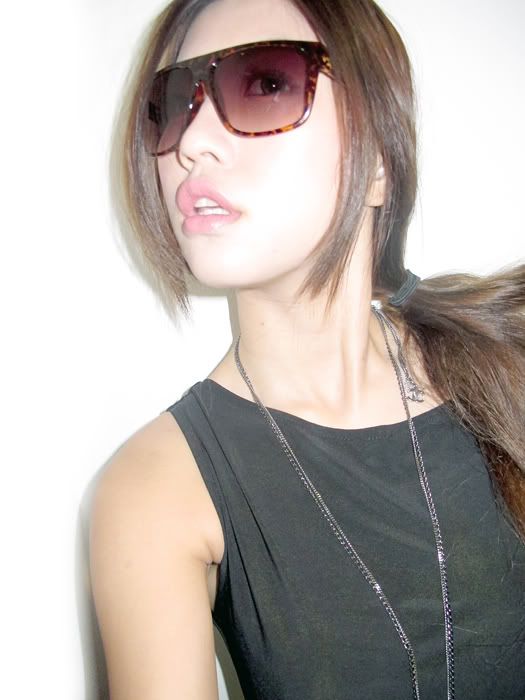 Lovin' my new eye wear from F21. It is my favourite! And by favourite i mean, best out of 40 sunglasses (possibly more. I am an eyewear whore). Hahaha. Some more less than $15! Gotta love F21. :D
I just realised i haven't blogged a proper post on the opening of the largest
Forever21
outlet in Singapore located at
Orchard Exchange
. It is at Orchard MRT, where the Popular used to be.
Here are some pictures grabbed from various fashion blogs...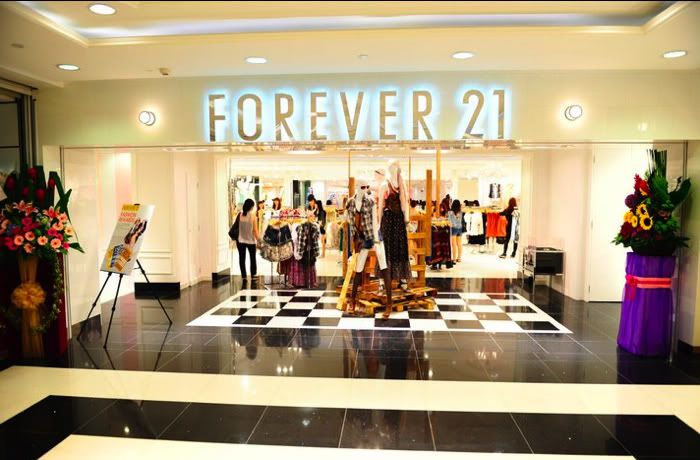 Spanning a vast 22,000 sq ft, this is the largest F21 store in Singapore! Walking around is SO MUCH FUN because the store is HUGE and you just keep finding stuff at every section! Be prepared to overspend there!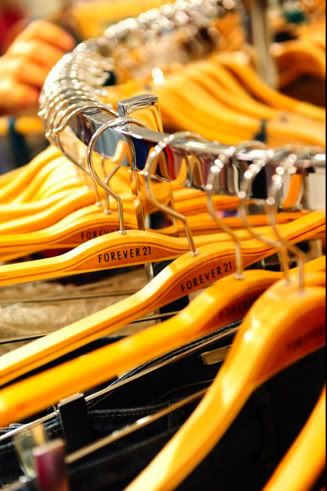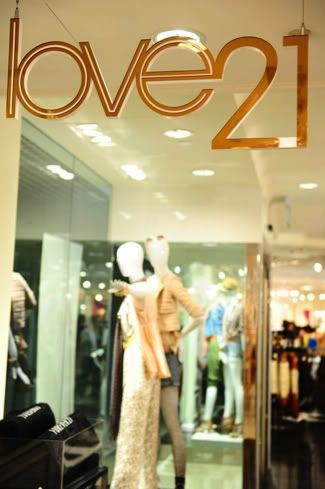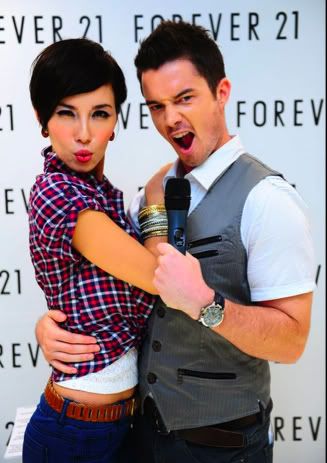 Event was hosted by Oli Pettigrew and Denise Keller (damn, she's hot stuff).
Fashion show featuring the stuff from the new collections...
My fav model! I think she's really pretty!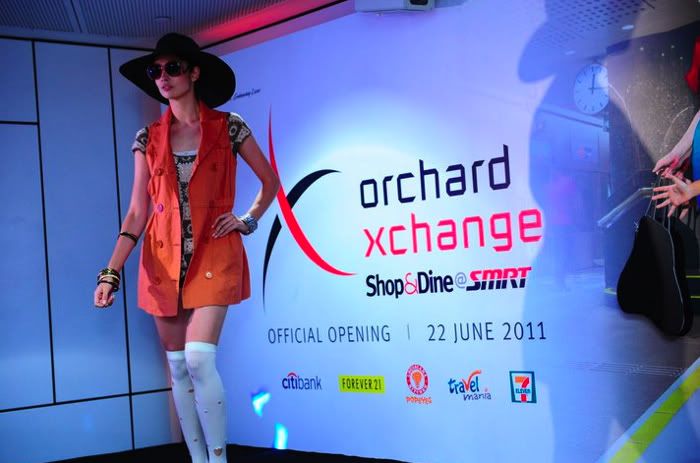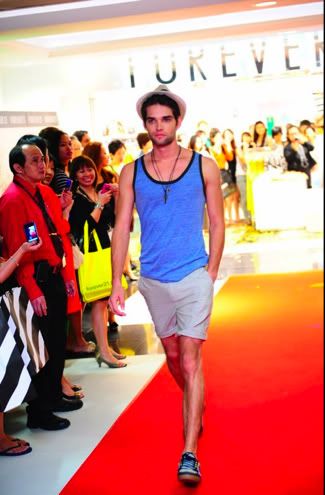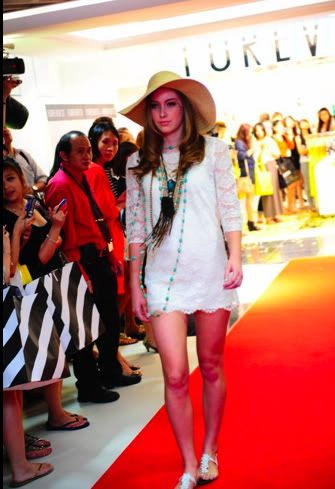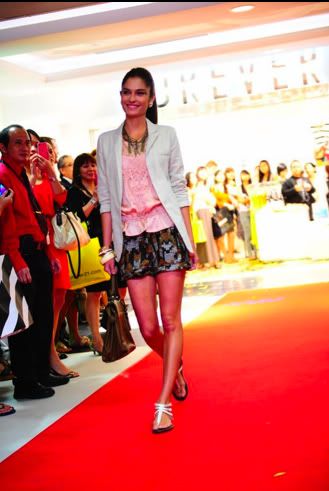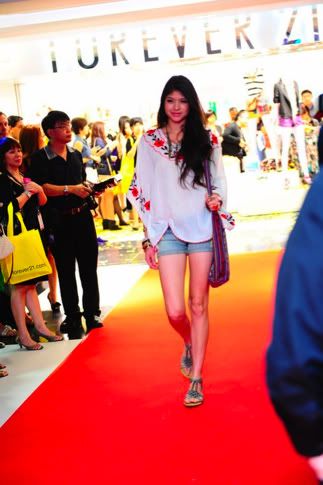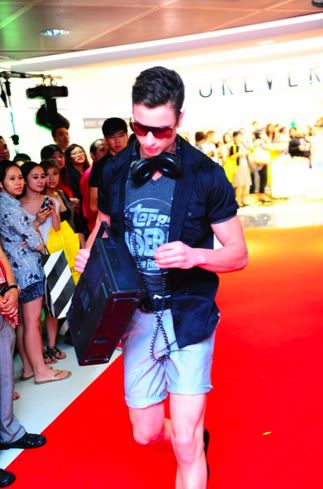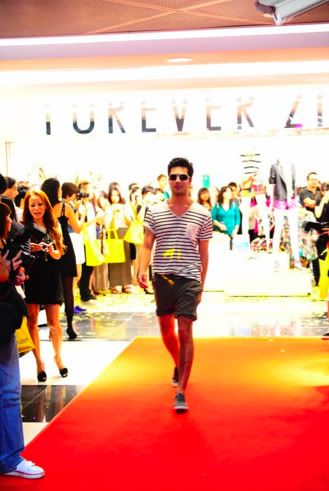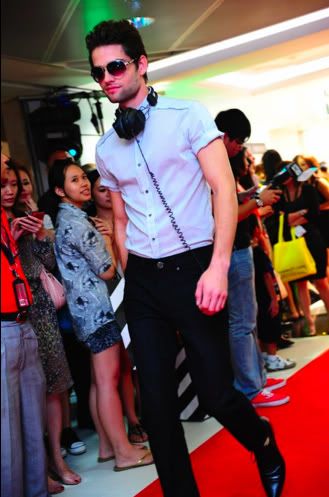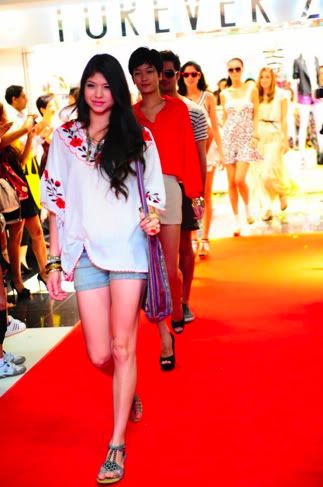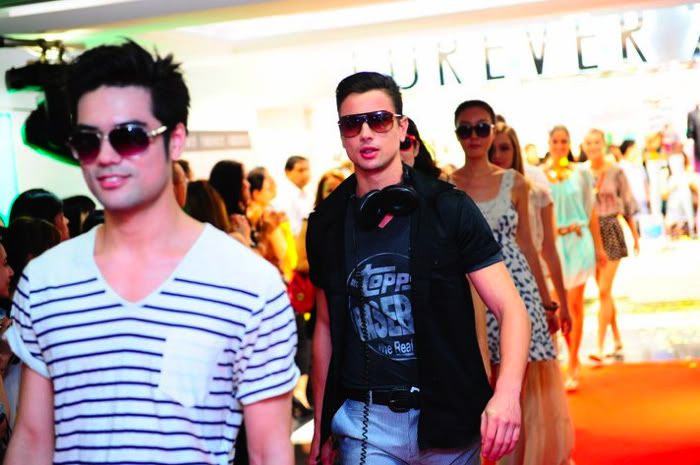 So what Dinie, Nicole & I did was to style live mannequins...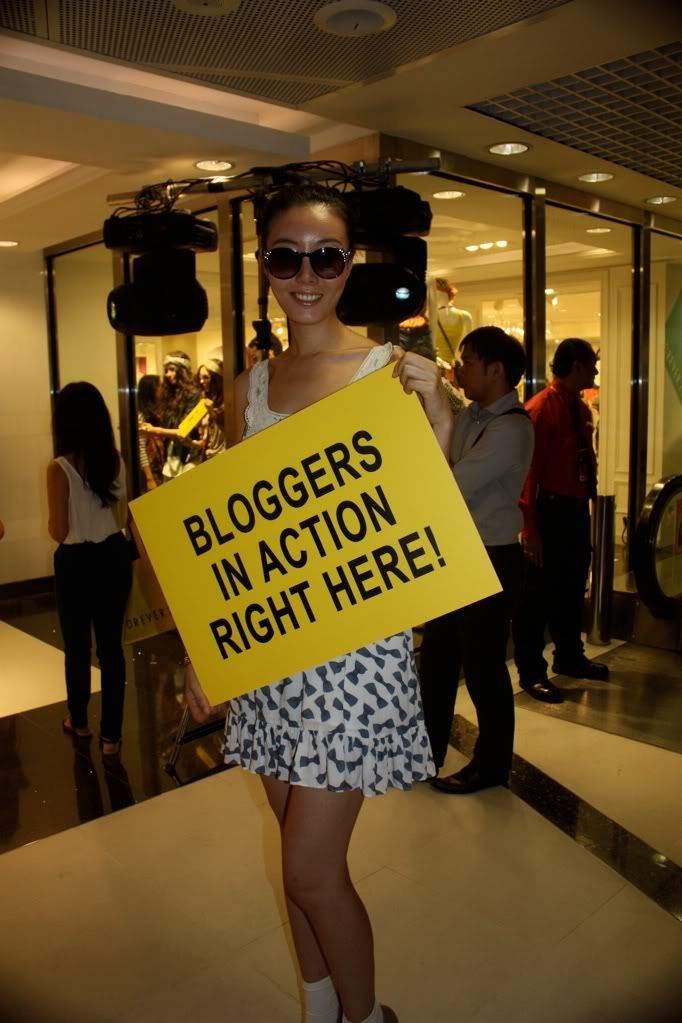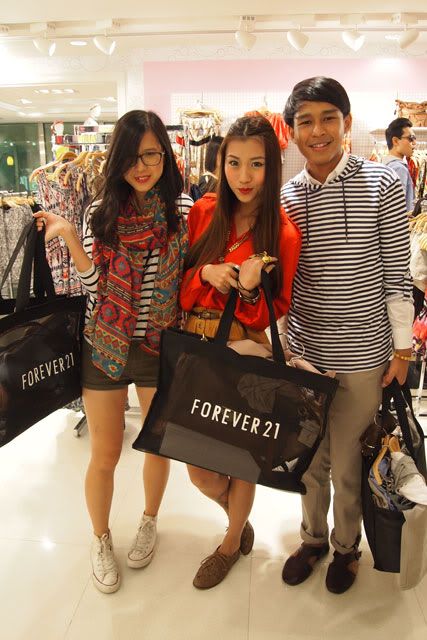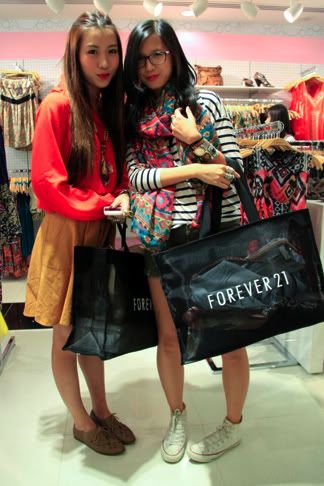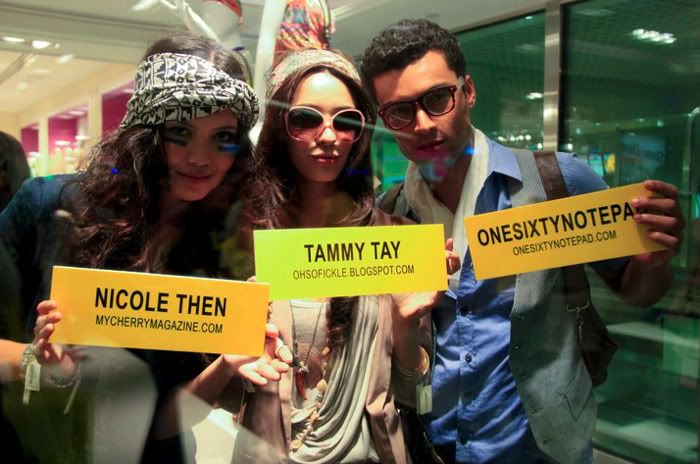 For my model's look, i decided to use a dusky palette for an innocent and sweet look. This is a great outfit for work! Ok well, that depends on which industry you're in!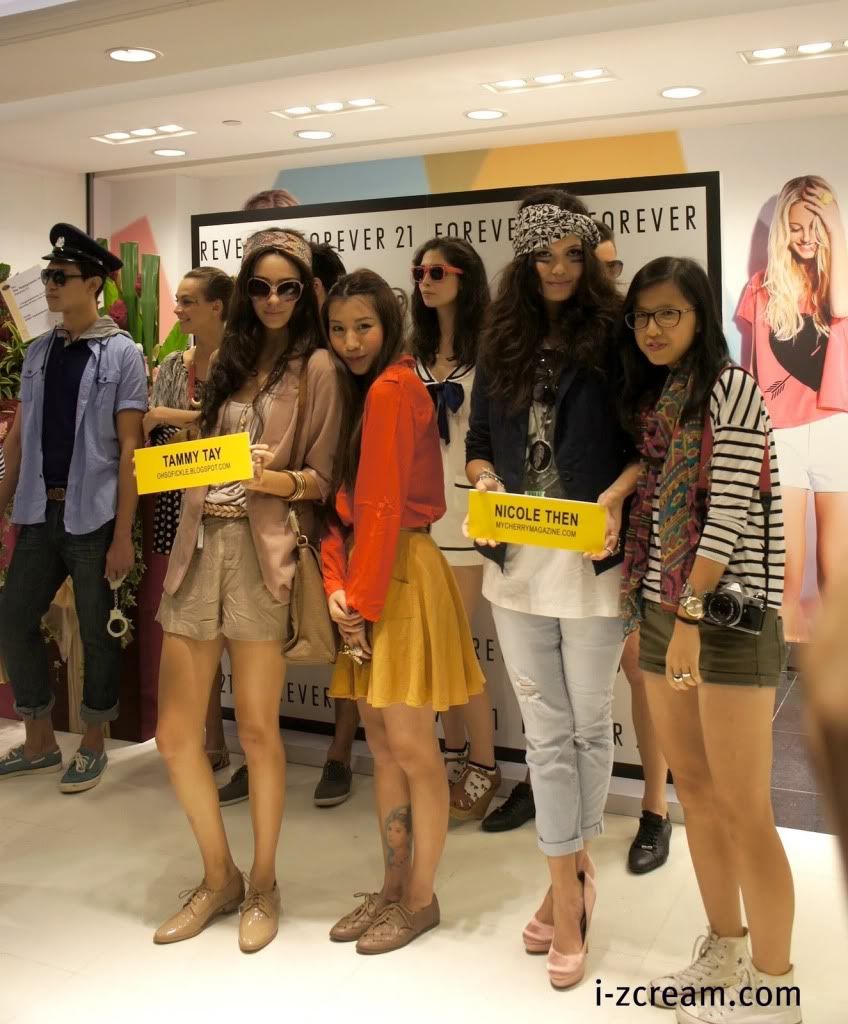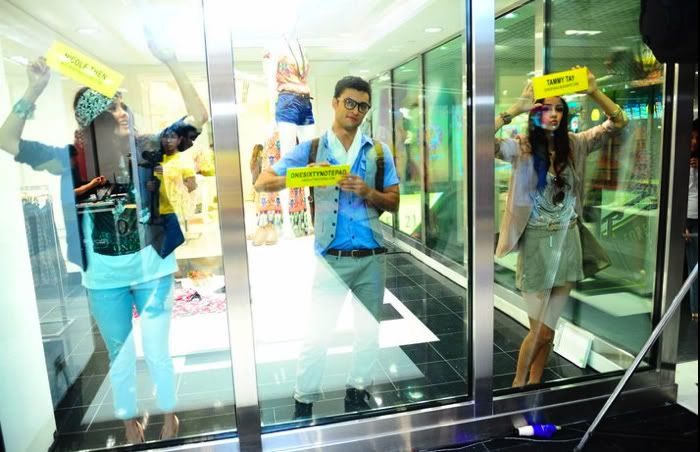 Very happy to be able to work with
ONESIXTYNOTEPAD
&
Nicole Then
! They own really cool blogs! Go check their blogs out alrighty? Felt a bit out of place there cus both of them are well-known in the Singapore Fashion Blogosphere and i dont think many know who i am cus i'm a lifestyle blogger sp yeah. I didn't know Singapore had sooo many fashion bloggers btw! Met so many on that day. Yeah what a kuku -.- Glad to be able to meet so many new people though! :D
There was only one blogger i recognized during the event....
Whoever who thinks she's just "all photoshop" and not pretty surely hasn't met her in real life because i have and i beg to differ! Me thinks she is really pretty~
Thank You,
Heat Branding
for allowing me to be part of this event! It was such an honor!
Credits for images:
i-zcream
VW
Dawn Bey
Lola