A few days ago, the Boy and i had the best Japanese food we've ever had!
SERIOUSLY.
I had a food tasting invitation for dinner at Kinki Restaurant & bar. Located at Fullerton Bay.
We headed to the rooftop bar for drinks first and the place is a really good place to chill at! Especially after work, if you work around that area.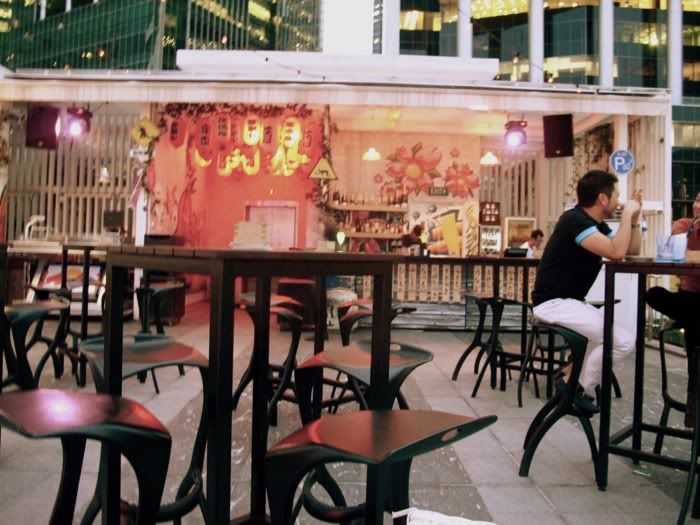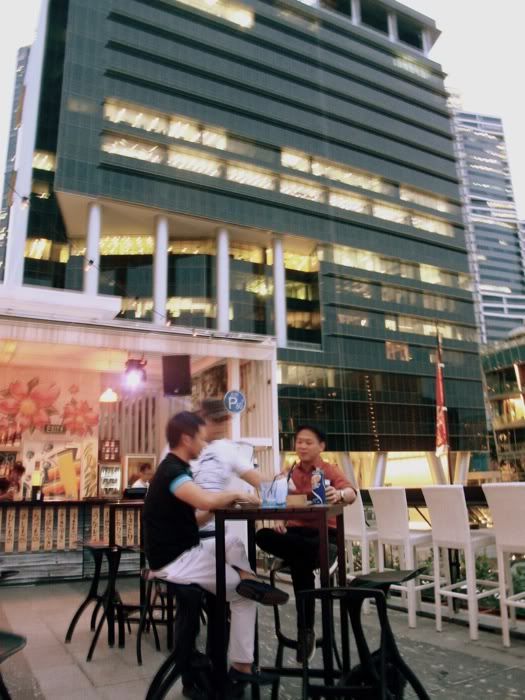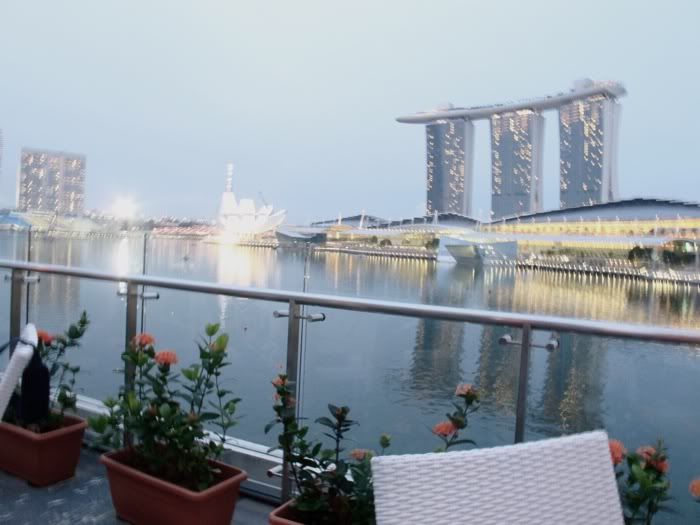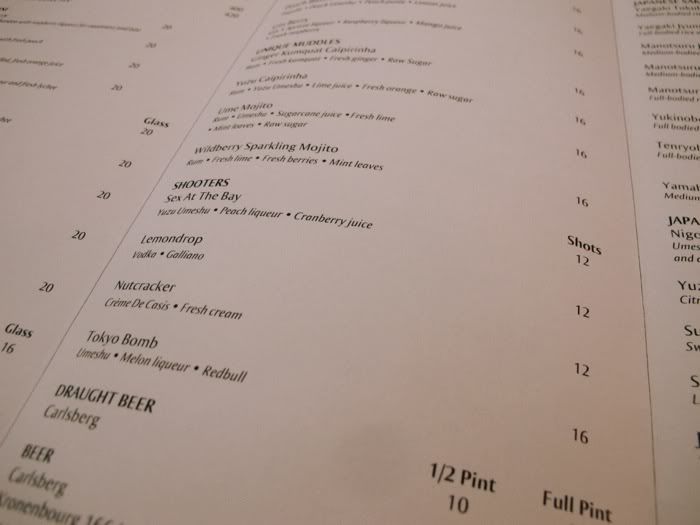 The drinks menu. Interesting huh?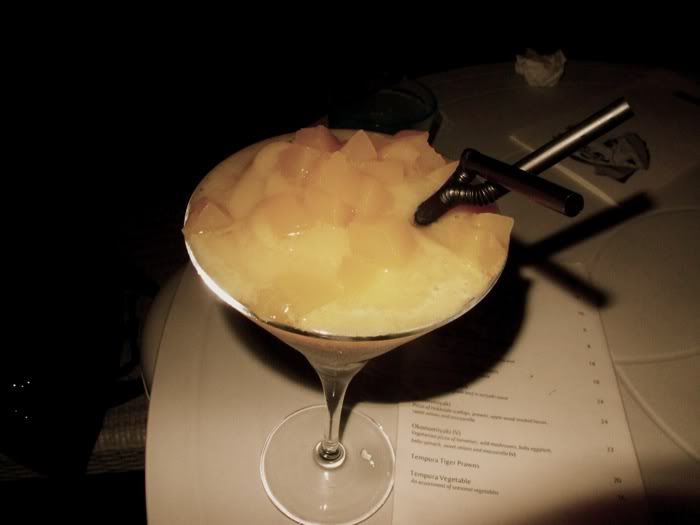 I had a Peach Margarita. (yummy!)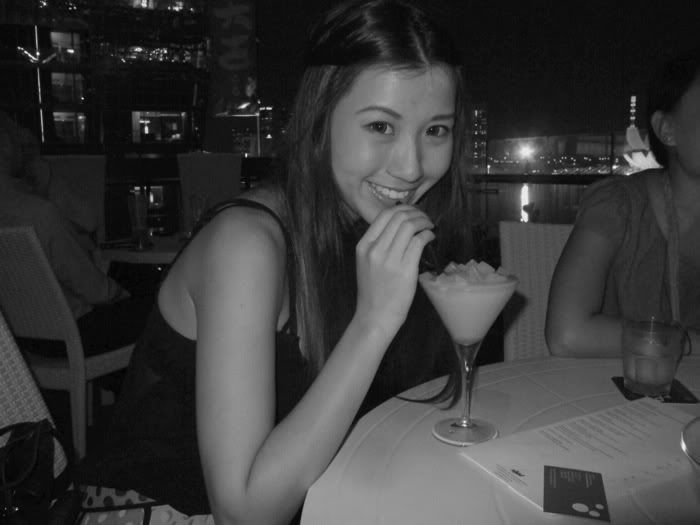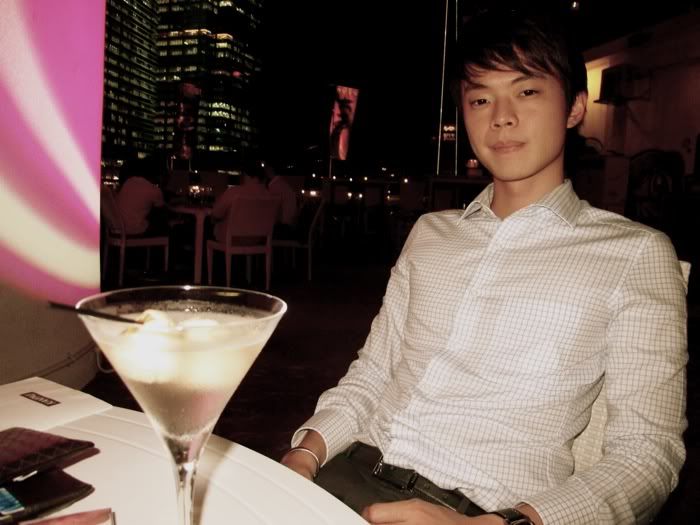 D had a Lychee Martini. (such a girl! haha).
We're too afraid to try too many drinks cus well, i'm not a very good drinker because i have an allergy to alcohol and a few sips is enough to get me tipsy and red.
Stepping inside Kinki Restaurant...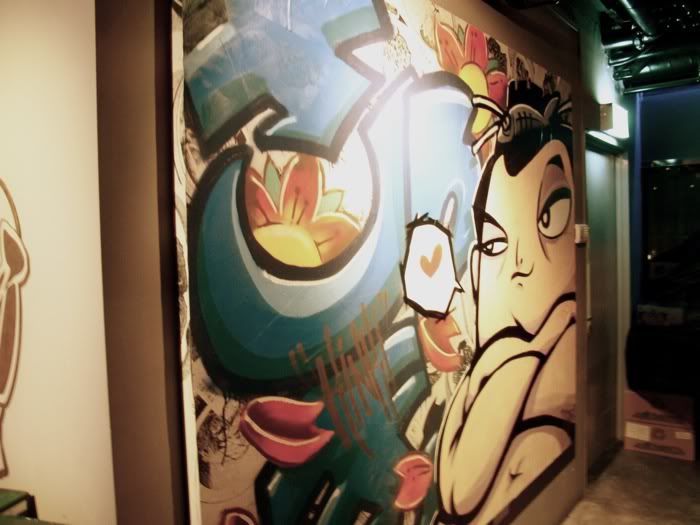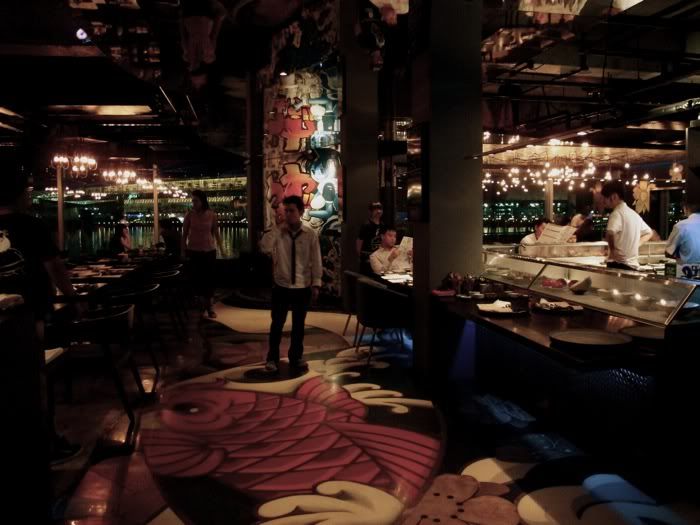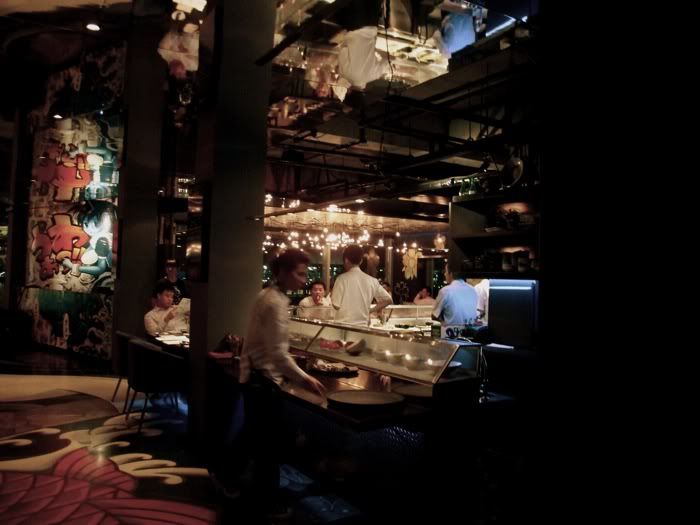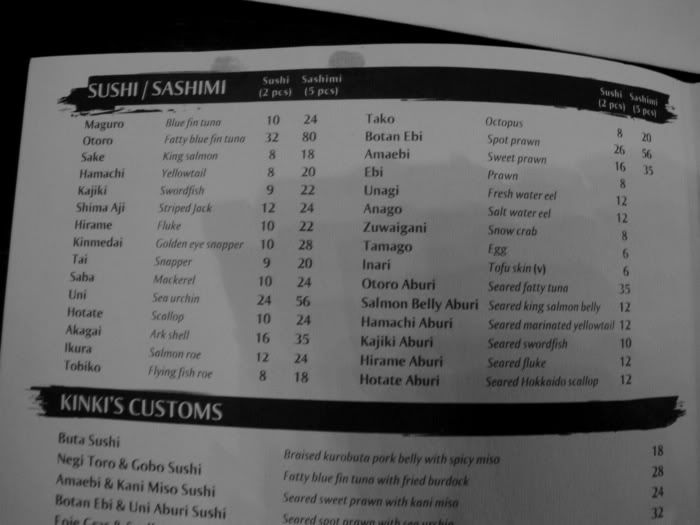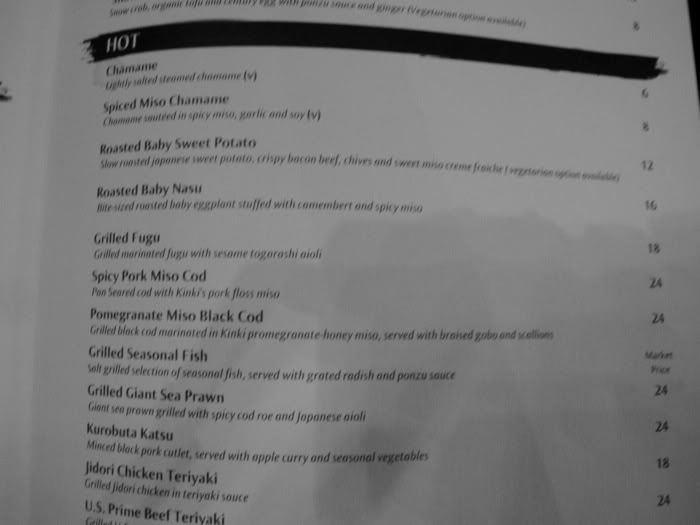 I won't say the stuff there are like CHEAP but well you're paying for super good food! I'm always willing to do that because food makes me happy~ the amount of $ the boy and i spend on food almost everyday is INSANE. Say $50 a meal??? What to do....we LOVE food.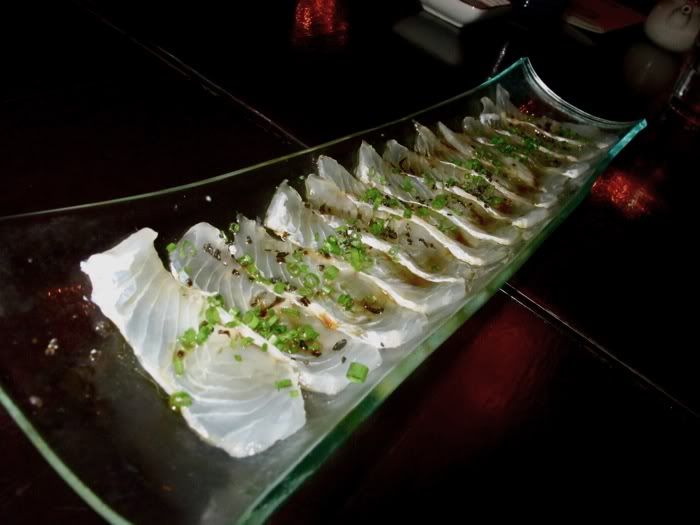 Tai Carpaccion. Sliced snapper with truffle dressing.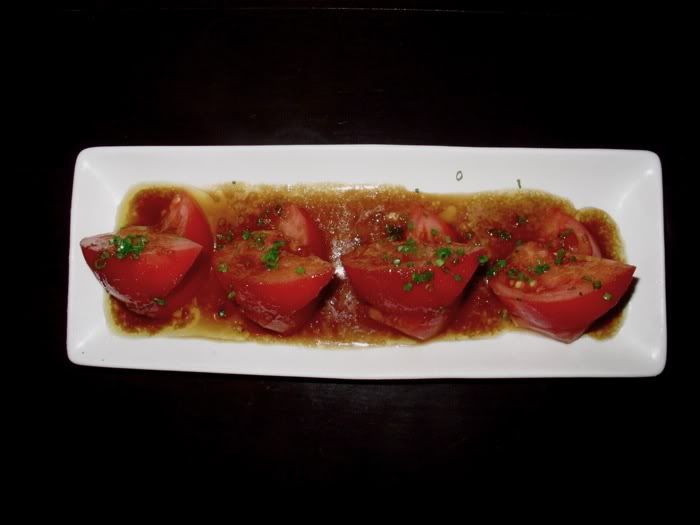 Momotaro Tomato. Japanese tomato with ginger dressing.
Sashimi Platter consisting of Tuna, Salmon, Scallop, Yellow Tail, Golden Eye Snapper and Sweet Prawn. Freshest Sashimi platter EVER. I was actually told that Tuesdays and Fridays are the best days to have sashimi at most japanese restaurants as those days are days the shipment arrives? Or something like that la. So yeah. BETCHA DIDN'T KNOW THAT!
Foie gras and scallop sushi. Really compliments each other! I love foie gras....but yeah i'm aware it's really unhealthy :(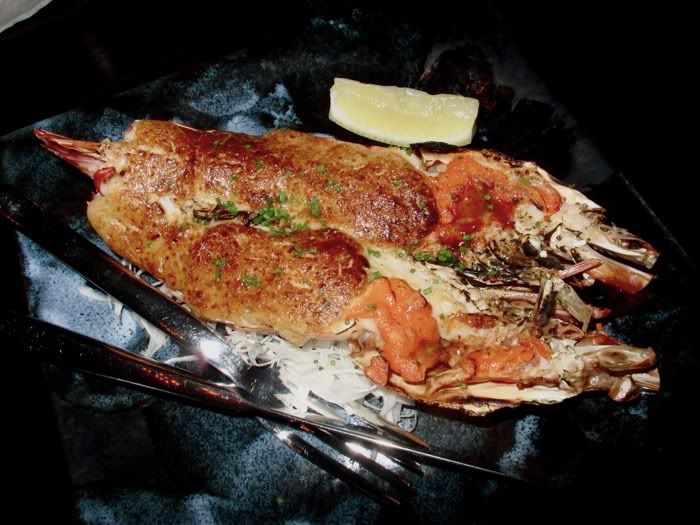 Grilled giant sea prawn. Grilled with spicy cod roe and japanese aioli. This has got to be my favourite! The prawn is so fresh and sweet.
Roasted baby sweet potato. For those who love sweet stuff, you gotta try this.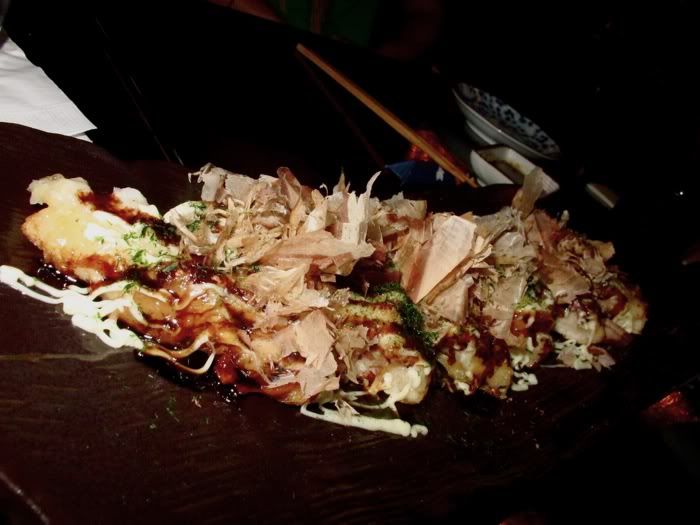 Kinki style okonomiyaki (japanese pizza). Looks like a mess but TASTES SO GOOD. I didn't expect to like it (because i don't like messy looking food) but THIS IS REALLY REALLY AWESOME STUFF. + points for the fish flakes~~~ the stuff that's added in your takopachi! Love it!
And last but not least, don't have a pic of it, is the Soba (cold noodles with a dipping sauce). Man...i've never tried better Soba! The noodles are SUPER Q. My bf eats soba everytime we're at Japanese restaurants, so he definitely makes a good judge since he's tried soooo many diff sobas at diff places and Kinki is now top on his list for Best Soba!
So thankful for it because a few days before, i was craving for Japanese food and did get it but it kinda wasn't satisfying as it wasn't good. After my experience at Kinki, i'm going back FOR SURE. May not be the most accessible place for me but the food.....oh the food. If you're a fan of Japanese food, pay Kinki a visit - mine was definitely unforgettable! :)
Kinki Restaurant + Bar
70 Collyer Quay #02-02
Customs House, Singapore 049323
T: +65 6533 3471 | F: +65 6533 3473
enquiry@kinki.com.sg
Head to NTUC Centre at No. 1, Marina Boulevard via Collyer Quay. Beyond the driveway, towards the back of NTUC CENTRE, you'll see CUSTOMS HOUSE. Head for the building and you'll see a sign that says KINKI. Turn left into CUSTOMS HOUSE, take the lift to the second floor and you're in!
The recommended taxi drop-off point is NTUC Centre.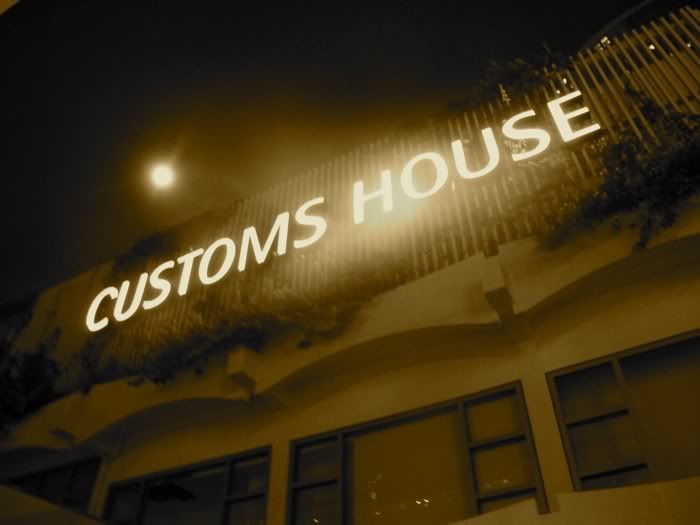 Valet parking is available at Customs House from 6pm. 24-hour car parking is available at NTUC Centre, One Raffles Quay and The Sail @ Marina Bay.

Operating Hours
Mondays to Fridays
Lunch from 12pm (Last order at 2.30pm)
Dinner from 6pm (Last order at 10.30pm)
Saturdays and Public Holidays
Dinner from 6pm (Last order at 10.30pm)
Sundays
Closed
Ok and some random picx taken during the weekend....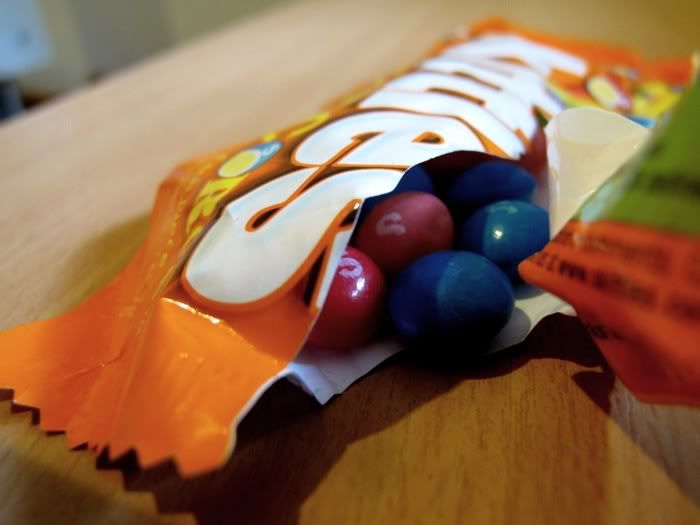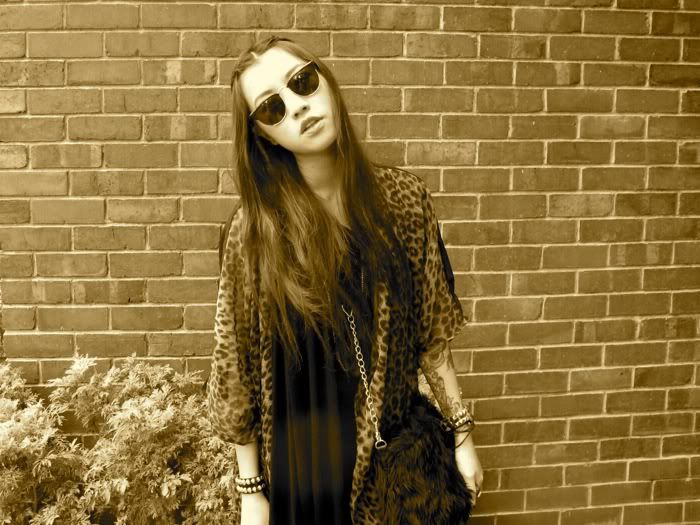 OSF leopard cardi! Launching on the coming Thur :) With 2 other designs. + LOTSA BAGS. Can't wait fo the launch! Haven't done the photoshoot though....so no preview picx.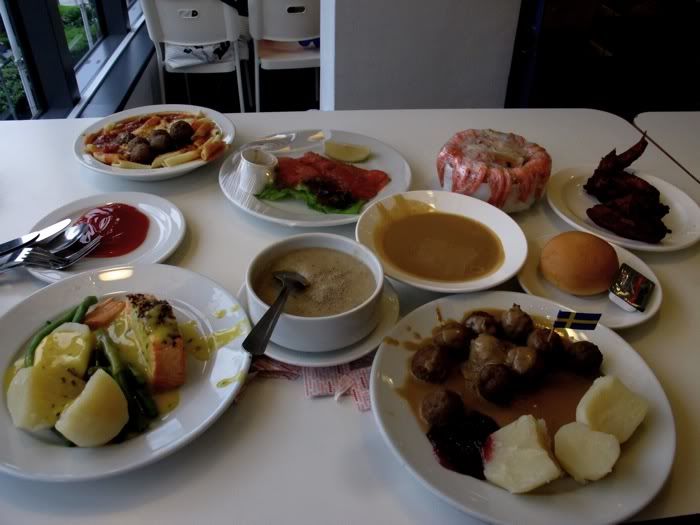 Our lunch at Ikea....YUMMERS. We always tend to over order for two! It's fine la, cus we both usually can finish it but always end up in a lot of discomfort after....like not being able to walk....etc.
Ok hope you enjoyed this post! I am heading over to the newly opened F21 (at orchard exchange) for a briefing on the 22 June event, Will snap some picx and show ya'll the huge store. :)