A few weeks back i mentioned that i'm really excited to do an advertorial for one of my favorite online store right?
Here it is!
Smoochiezz
Lipsticks for $6 only
! IT IS SO GOOD. It's moisturizing and the color is not too sheer. I LOVE IT. Really one of the best lipsticks i've tried! IT IS ALSO UNBELIEVABLY CHEAP. Can fight with Mac!!! Even better than Topshop's!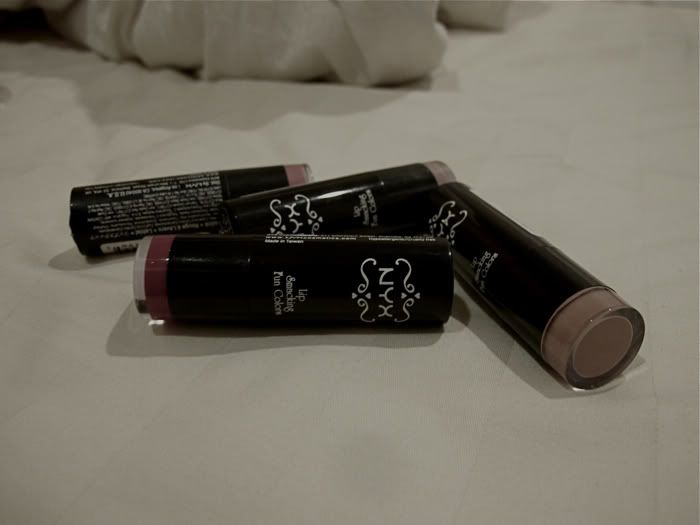 Lipsticks used for the following looks...
Honey (For the pale look - Nude)/Summer Love (For the cute & innocent look - Nude with slight shine)
Tea Rose (For the healthy look - Pink)
Snow White (For the hot & sexy look - Bright Red)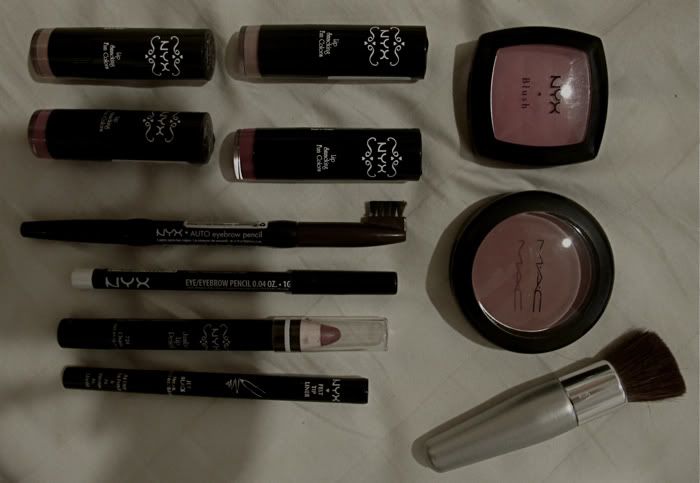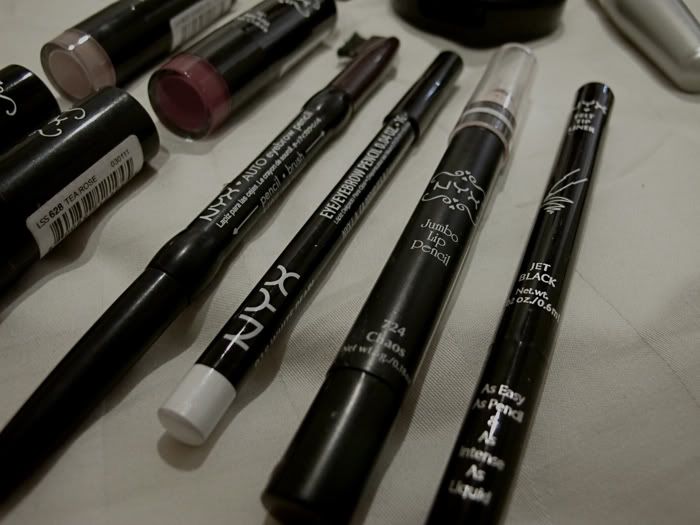 Eyeliner
I have mentioned before that my favourite eyeliner is the Maybeline liquid one right? This is almost the same and costs so much cheaper! $10.50 only!
Eyebrow Pencil
For my brows, i'm using NYX Auto Eyebrow Pencil! Goodbye to sharpening my eyebrow pencil! It's only $7!
I'm using brown because i have brown hair. Your brows shld be the same color as your hair if you dont already know!
I don't mind using cheap products for my eyes + lips but for my face, i always use "reputable brands" cus i feel safer.
For my blusher, i am using MAC's Pinch Me ($21.50 from Smoochiezz) and MAC's Studio Fix Powder Plus Foundation ($28 FROM Smoochiezz). It is cheaper to get it from Smoochiezz than at the MAC counter! 100% authentic! Unlike some blog shops. If you're unsure of the shade of color to get, go to the MAC counter to try it out! Assure you it's a great foundation cus i've been using MAC's foundation for a pretty long time! Though i like to try diff brands and still, MAC's the best!
I've tried the NYX products the whole of last week and
I'M HOOKED
. It is
CHEAP AND VERY GOOD
. I am so amazed. Really. :)
Shop Now!
smoochiezz.livejournal.com (for sprees)
http://smoochiezz.com
(for in stocks)
"Like" them on FB!
http://www.facebook.com/smoochiezzsprees
You can visit their warehouse if you wanna!
Address : 41 toh guan road east adl building #08-03 Singapore 608605 ,
Opening Hours: Mon to Fri 10-7pm ; Sat, Sun and PH 12pm - 6pm.
Tel: 68992450