Preview...
Exclusive OSF Design...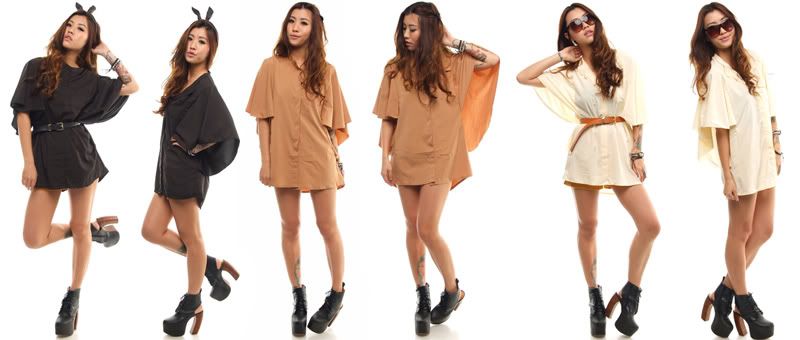 What i kept for myself:
1. The Batwing Button Down (kept all the colors! :D)
2.High Waisted Red Shorts. Love the cutting!
3. Oh and not forgetting the brown and black belt paired with several outfits. Definitely a must-have.
Tomorrow (Tuesday 26 July) at 7pm!
www.ohsofickle.com.sg

Btw, don't you miss me with side parting? Hehe...