I heard about the Mac bus in driving around town yesterday, and saw so many of it's pics on twitter! So I grabbed the clearest pic on twitter, and checked it out on
www.mcdwin.com
myself...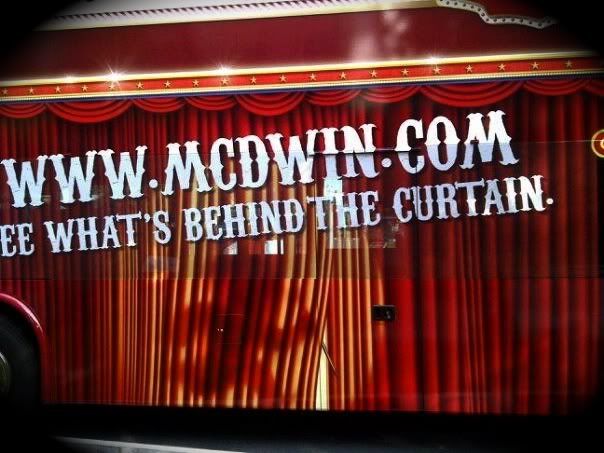 and look at the main page!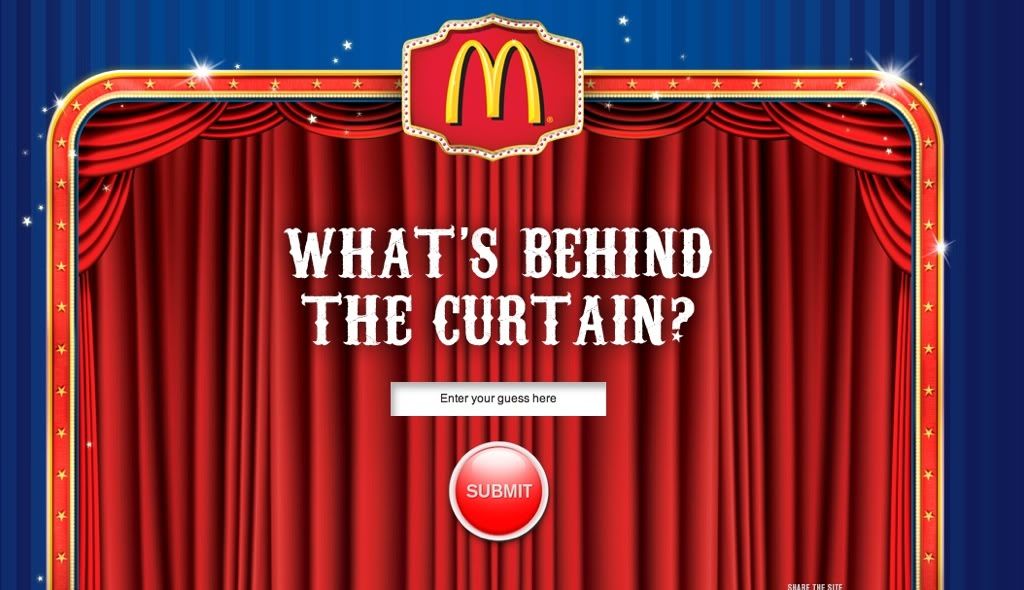 I think I typed like cow or something, hahahaha I've really no idea man!! Then a purple elephant appeared
And it came to this in the end! I really am wondering what Macs is hiding from all of us! Am looking forward to 23rd September now! :D
-----------------
By right....this video i'm posting should be a make up tutorial, BUTTTTTT THE EFFING THING DIDN'T SAVE! So since i still have about another 1 hr to kill before i check out (i'm away for my buying trip if you're wondering where i am), i decided to do a video showing what i have in my make up pouch this week! I have a shit load of make up so every week, i change the contents in my make up pouch :)
p.s your bronzer has to be super dark for contouring and it has to suit your skin tone. i actually have a proper contouring and highlighting palette from Sephora which is HUGE and only $30! You might wna go to Sephora to check that out :)
For the NYX products, you can find it from
http://smoochiezz.com
! I SWEAR BY THE MATT LIPSTICKS! I'm so getting every shade possible :D
More about smoochiezz,
"Like" them on Facebook
to get news for the latest items!
And also, for those who don't like wasting money going to the professionals to get your nails done, you can buy OPI and China Glaze from smoochiezz for a fraction of the usual price! They have sooooo many limited edition colors! I'm tempted to get it just to look at it...LOL. Buy stuff for your nails
here
!
If you're not comfortable with online shopping, you can head down to the Smoochiezz warehouse!
41 Toh Guan Road East
ADL Building #08-03
Singapore 608605
Time : Mon to Fri - 10am-7pm, Sat, Sun and PH 12pm-6pm
Telephone: +65 6899 2450
Or...Check out their
event page
to see what fleas you can find them at.
Enjoy your weekend Girls! :)
p.s my nails look horrible in the video cus i peeled my Gellish out :x shit...ive such a bad bad habit!!! neeeeeeeed to get my nails done asap! got a really cute design in mind already :D
p.s opening slots for banners for Oct! Email tastelikekisses_@hotmail.com if you're keen! Need to settle Oct's banners before my Tokyo trip so you girls have to prepare the banner by 25th Sep if you're interested :)