Never thought anyone can be SO hated and have such a tainted reputation but well, unfortunately, i have met the "impossible". The amount of people e-mailing me and sending me facebook messages about her is quite insane?! I think i've like at least 10 people who actually got cheated/lied to too. People from her secondary school, her JC, her previous work place....man....why didn't anyone inform me before all this?!
Anyhow, last night was pretty interesting! I wanted to go down to Butter to party but instead, i had to do what i had to do. I couldn't leave this shit hanging any longer. My boyfriend drove me to the police post. We had enough of her bullshit. Told myself to not soften and not back out the way i did on 1 Nov, the day i discovered the shit she did and was already outside the police station. I went in, gave my statement and thought that was it. Didn't seem like the police officer cared cus he didn't bother taking a look at the evidence i brought. Till at 1 am (damn, they're hardworking), i received a phone call asking for deeper details and went down to the Bedok HQ. Where i handed over all evidences i have. That finally made me feel like something's really going to be done with that girl. Thank god she bought stuff from my online store cus i have her address! It's such a danger to have someone like that around Singapore. Don't know who's her next target, don't know what else she's going to come up with the next time round. I walked out at 2am, feeling a sense of accomplishment! Like a did something good to protect the people in Singapore. HAHAHA. I'm glad it's over, i'm so glad i decided to wash my hands off this and hand it over to the police instead of trying to settle it my way - this 4-5 days proved i can't, it was really hard to resolve issues cus she's a pathological liar, and i believe people too easily.
Anyway, since that's over, time to get back to my normal happy life!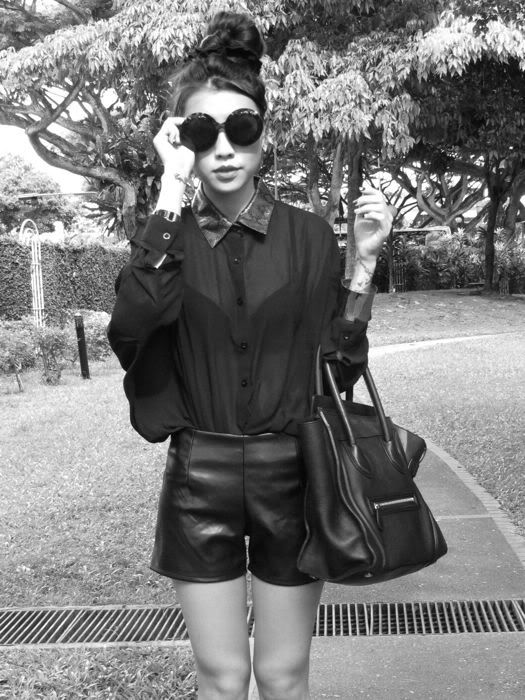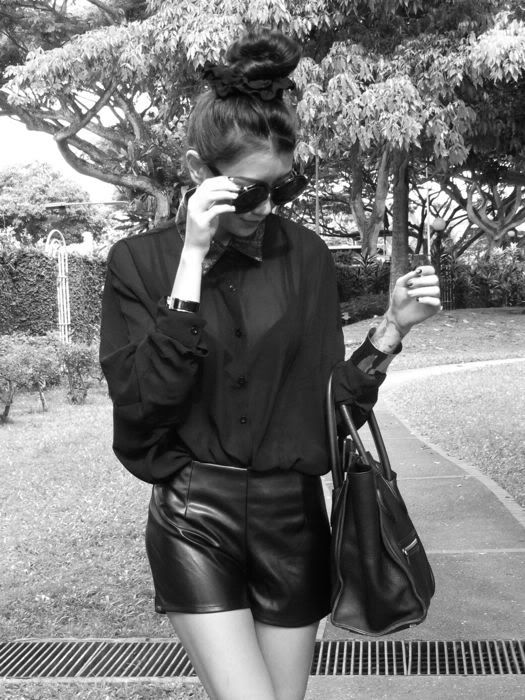 This is snake skin collar shirt in black! But it's OOS in the OSF boutique already. If i ever restock it, i'll post on the
Ohsofickle Facebook page
so do "like" the page to get updates! :)
Dinner at Brazil Churrasco...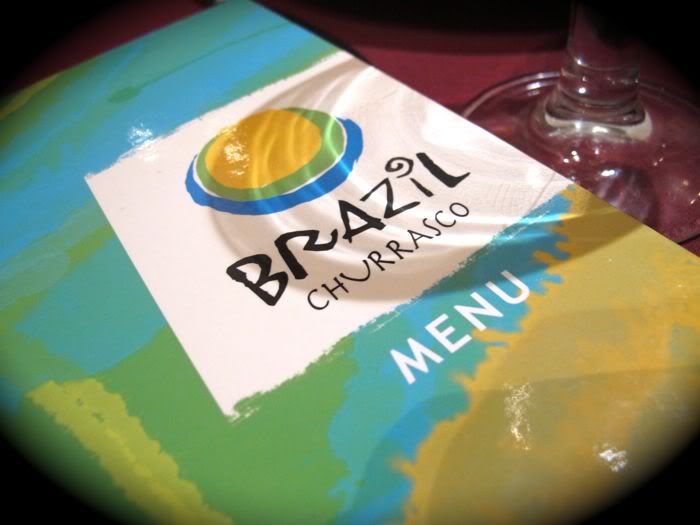 For those who love meat, THIS IS THE PLACE TO BE.
It's about $50+/person and it's a buffet.
A meat buffet. But unlike most buffets where you walk around to pick food, this is quite different!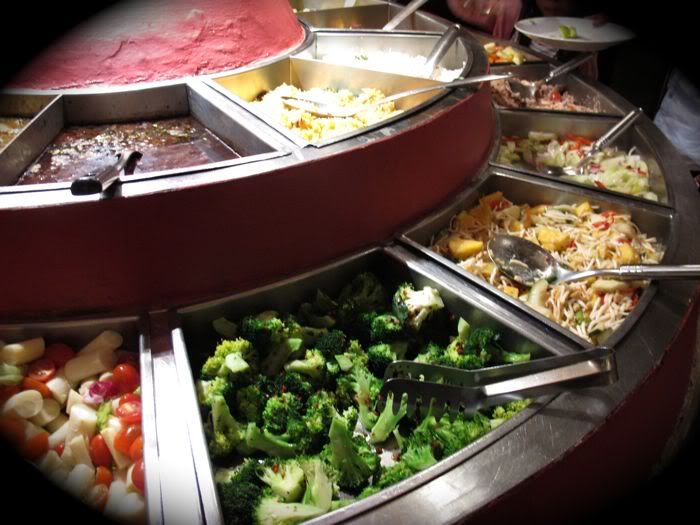 Mmm free flow of brocolli....my favourite veggie!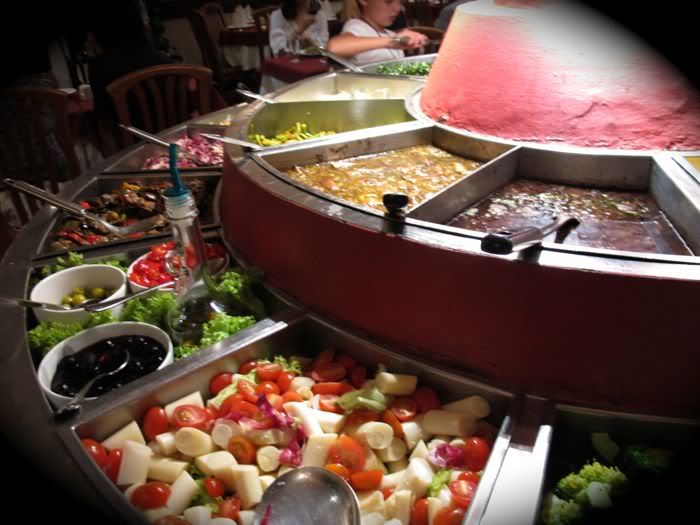 Love the salad bar! But don't waste your tummy space cus the "main course" is too good to miss.
Well you do have to walk to the salad bar to pick your salad, and for the "main course", it gets served to you!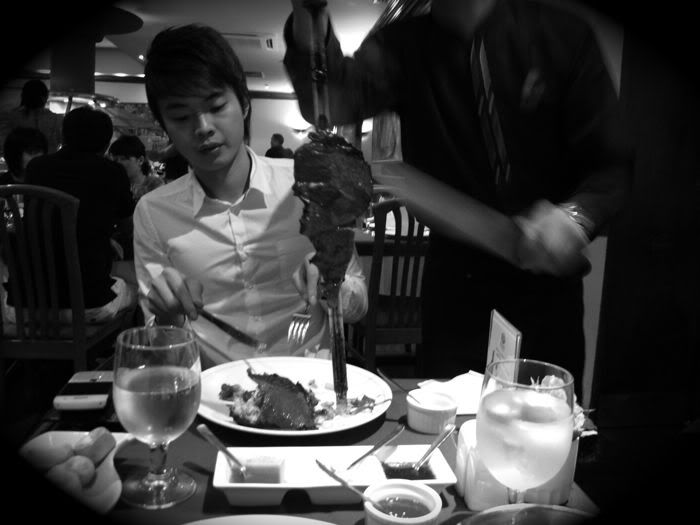 So they'd walk around and come to you and you can decide if you want it on your plate or not.
My favourite is the grilled pineapple and turkey ham! I think i tried everything except the snowfish, they didn't serve that to me and i didn't ask. Seriously GOOD MEAT. SUPER filling. A great experience cus it was so so yummy! We skipped lunch for this and i get super grumpy everytime i skip my meals but this was worth it man.
This is a great place for dates!
They're opened for dinner only if i'm not wrong. So next time if you're REALLY hungry and you want to dine at somewhere nice, go to Brazil Churrasco!
I'm not sure if it's Brazil Churrasco or Churrascaria? On HungryGoWhere it's Churrascaria but when i was there it was Churrasco...
Address:
14/16 Sixth Avenue, Singapore
Tel:
+65 6463 1923
Do make a booking cus it's usually very packed.