Christmas + New Year + Chinese New Year (2012's CNY is on 23 Jan if you didn't already know...fast huh!) is coming....
and i just got my face fixed!!!!
Ok...by fixed i didn't mean plastic surgery if you're wondering. I wish i could afford it and have time! Lol.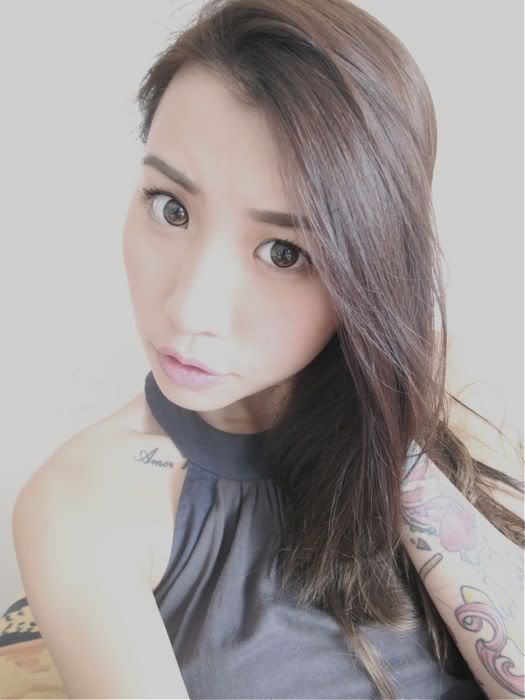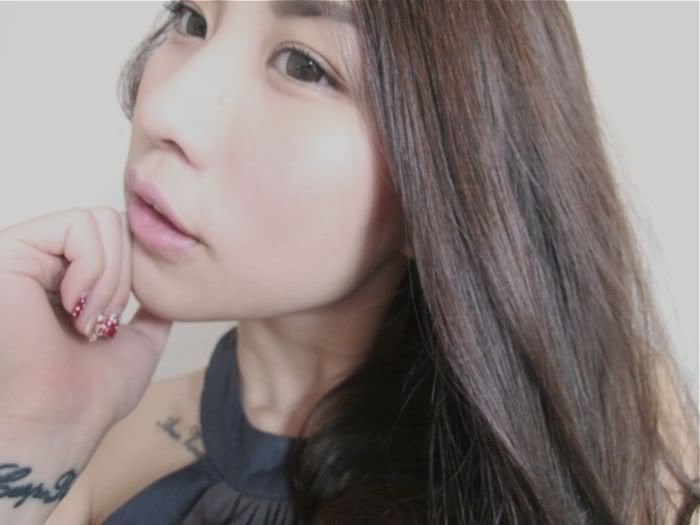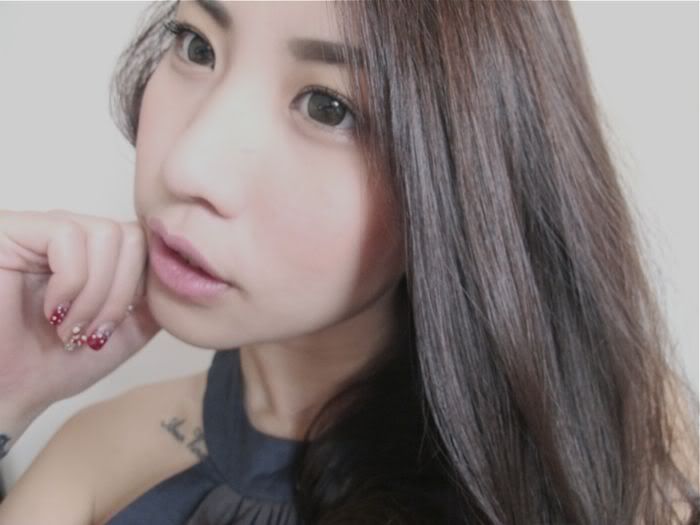 So yeah anyway, i went to get my complexion evened out and now my skin is smoother and not so patchy (cus of pigmentation and pimple scars). The first step to looking pretty is to HAVE A GOOD COMPLEXION! It is very very important and makes a HUGE difference.
Did my favourite needle roller treatment!
Beauti Instinct is currently having a promotion for the roller treatment...
It'll be $169 per session.
Do 5 sessions and get 1 session free!
This is how the roller looks like...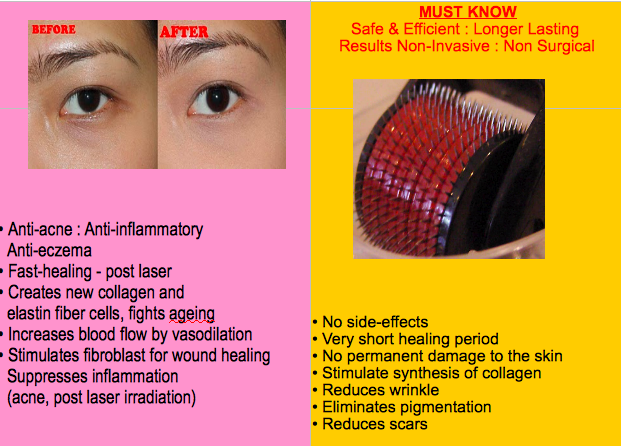 Yes it does hurt a lil (but there are people who don't find it that painful). BUT THE RESULTS ARE AMAZING. No pain, no gain, right?
There are 10 different cocktails for 10 different skin types.

01. 1ml Ginko Biloba + 1ml Hyaluronic Acid +SRS Anti Dark Circle Eye patch
Reduce Dark Eyes Circles Anti-Oxidant / Anti-Inflammatory Improve Blood Circulation Cell Regeneration Stimulation

02. 2ml X-ADN Gel (except oily skin) 1ml Ascorbic Acid + 1ml Hyaluronic Acid
Anti-Ageing / Stretch Marks Melasma / Smoker's Skin Prevent Protein & Improves Collagen Loss by Free Radical Damages

03. 1ml Centella + 1ml Taurine 1ml Hyaluronic Acid
Antioxidant / Smokers Skin Wound Healing / Detoxifying

04. 1ml Gluthatione + 1ml DMAE+Silicum 1ml Hyaluronic Acid ( VitC+Collagen / 1ml Ascorbic Acid)
Wrinkle Smoothing Skin Hydration Whitening / Radiance

05. 2ml Taurine + 2ml Gluthatione 1ml Hyaluronic Acid
Acne Scarring / Anti-Ageing Lipolysis / Anti-Oxidant Encourages Cell Regeneration

06. 1ml Sodium Pyruvate 2ml DMAE+Silicium 1ml Hyaluronic Acid
Lifting /Flaccidity / Sagging Skin Anti-Ageing / Skin Rejuvenation Lipolysis

07. 2ml Centella + 1ml Hyaluronic Acid 2ml Gluthatione + 1ml DMAE+Silicium 1ml X-AND Gel (except for oily skin)
Sun Damaged Skin Smoker's Skin Anti-Oxidant / Anti Inflammatory Improve Blood Circulation Cell Regeneration Stimulation

08. 1ml Ascorbic Acid + 1ml Hyaluronic Acid 1ml DMAE+Silicium / 1ml Gluthatione
Dry Matured Skin / Anti-Ageing Improve Collagen Synthesis Wrinkles / Wound Healing Brighter Complexion Improves Elasticity Circulation

09. Vit C+Collagen + 1ml Hyaluronic Acid 1ml DMAE+Silicium 1ml X-ADN Gel (except for oily skin)
Photo-Ageing / Stretch Marks Melasma / Smoker's Skin.

10. 1ml Gluthatione (Whitening) 1ml Hyaluronic Acid 1ml Sodium Pyruvate 1ml DMAE+Silicium
Hyper-Pigmentation / Melasma Brown Spot / Whitening Lifting / Dry Matured Skin Skin Rejuvenation

The girls from Beauti Instinct would recommend the cocktails according to your skin type. :)
The above promotion is only for OHSOFICKLE READERS so please mention you're a reader of Ohsofickle to enjoy the promo.
Also, if you wish to do any other treatments, mention Ohsofickle to get 30% off. :)
Make an appointment ASAP :)

Beauti Instinct
545 Orchard Rd #03-14 Far East Shopping Centre (the one beside Hilton Hotel)
Tel: 67339149
Opening Hours: Monday – Saturday 11am to 8pm

-------------
My mother just shared with me a really really sad story about a friend of hers.
Her friend has 3 kids and last year, her friend's husband left her for another woman. He is an extremely abusive guy and has left her with a broken jaw! Fuck man....i hate guys who beat girls!!!!! HATE.
So anyway, her husband left her and the kids with NOTHING. So she has to work super hard to support all 3 kids and her husband's dad. YEAH WTF RIGHT? Leave all the children and his own dad to the wife to look after! However a week ago, the landlord of her previous home sold away his place and all 4 of them are homeless now. They managed to get CDC to help them but there's only so much they can do.
Now they have a 1 room flat to live in but they don't have any furniture at all. The kids have to sleep on the floor! :( Since it's gonna be a new year and many families like disposing off old furnitures, i'm wondering if ya'll are willing to donate your furniture to this lady and her family? Anything also can! They just need furniture for their home!
You can contact my mom at 92368350 if you're keen. Let her know what you want to donate k? I think my mom will arrange for a guy to pick up the stuff from your place or something, not too sure also.
Thank you all in advance!