My nails are sooooo ready for Christmas!!!!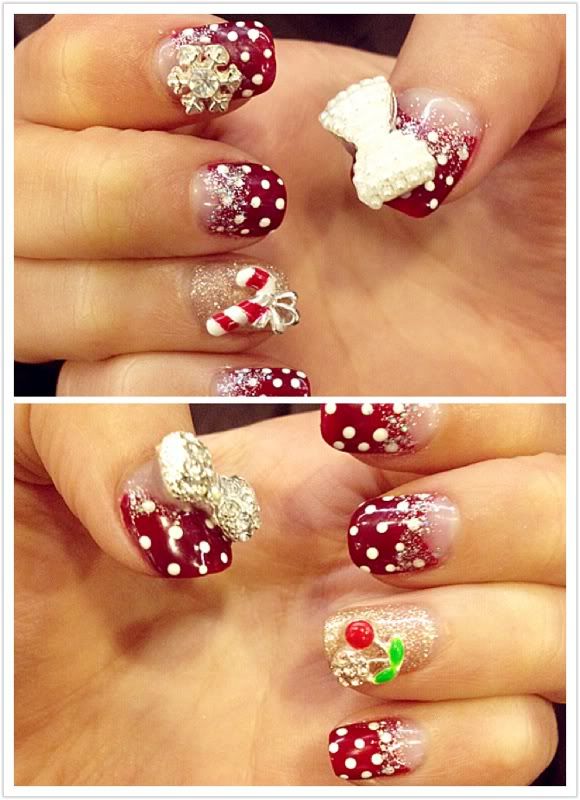 Are yours ready? :)
For this month, here are Sensual Nails Spa's promotions...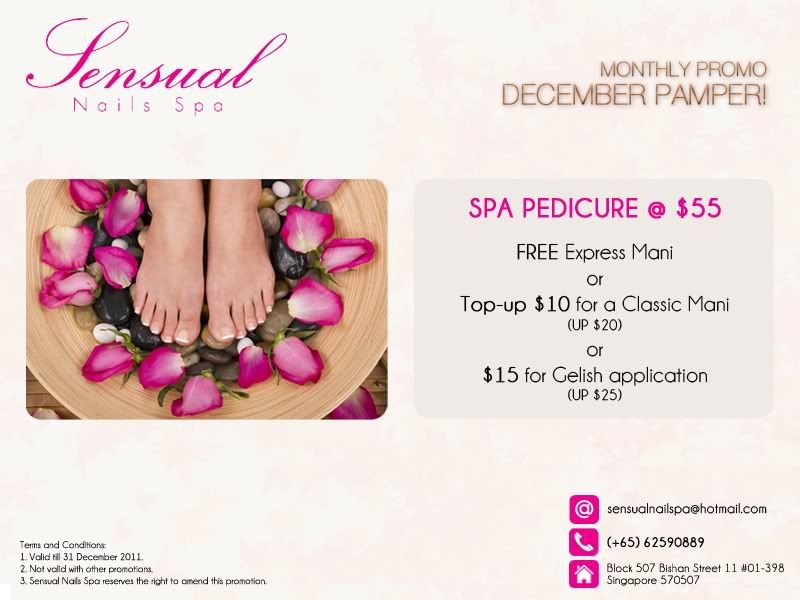 Spa Pedi Promo - With every Spa Pedi done, you'll enjoy a FREE Express Mani, or you can top up just $10 for a Classic Mani or $15 for Gelish.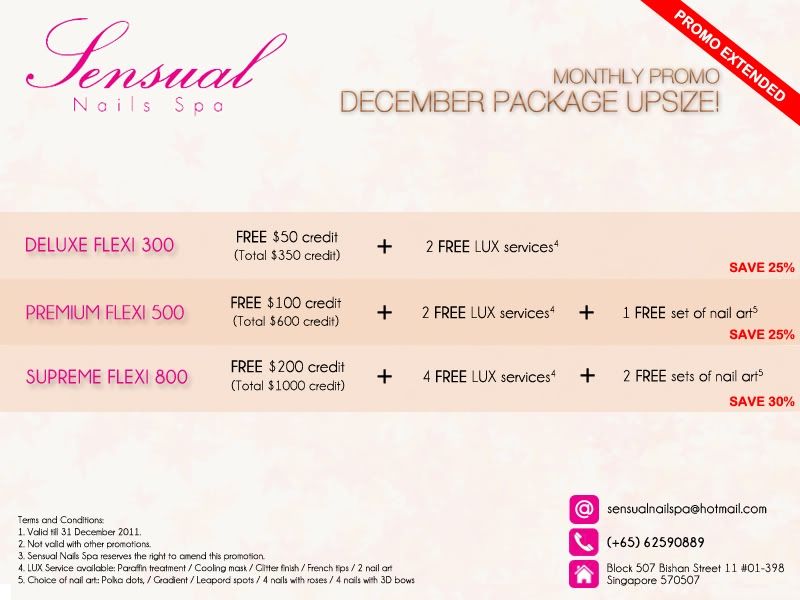 Flexi Package Promo - Save up to $360 by signing up for our Flexi Packages this month!
Lastly, for the rest of 2011,
quote OSF for a 10% discount!
BLK 507 Bishan St 11 #01-398 Singapore 570507
Just a stone throw away from KOI
www.sensualnailspa.com
Tel: 62590889
(call to book an appointment now!)
Don't ask me for prices ah! I don't work there! Any questions, the number to dial is above. :)