For December, i've 6 featured blogshops for you girls!
New year, new clothes! :D
Enjoy!!!
1.
SIX&TWELVE
http://sixntwelve.myshopify.com/
SIX&TWELVE has just launched their 2nd Xmas collection this week, featuring 7 exclusively manufactured items from the two Xmas collections thus far!
This time round, they went into USS to have the shoot for these two collections to give off the christmasy vibe! Featured in this newest collection are skirts that are easily matched and paired with, casual tops for the new school term and a toga dress that's perfect for year end parties!
Some items are already sold out, so if anything caught your eye, be sure to hop over to their site to make a purchase! Prices are priced super affordable, especially the laced back casual top; you won't believe how pocket friendly it is priced at to cater to the students' crowd!
Just for you girls, SIX&TWELVE will be having yet another launch this week and providing mass meet-ups sessions so that you girls could get your items faster!
Below are some PREVIEW photos that are not even up on their Facebook page or blog!
Most items are exclusively manufactured as well! Join their mailing list at the front page of their site to receive first hand updates regarding the launch if anything caught your eye! Or like their FB page!
During this holiday season, SIX&TWELVE is also having a giveaway! Be sure to receive a $10 e-voucher off Gelish services romr a home-based salon, and stand a chance to win one of the 3 Sephora gift packs with a minimum purchase of $50 at their site! They will also be giving away the gift packs and e-voucher for people who share AND like their
latest Facebook album
!
http://sixntwelve.myshopify.com/
---------
2.
FashMob
http://fash-mob.blogspot.com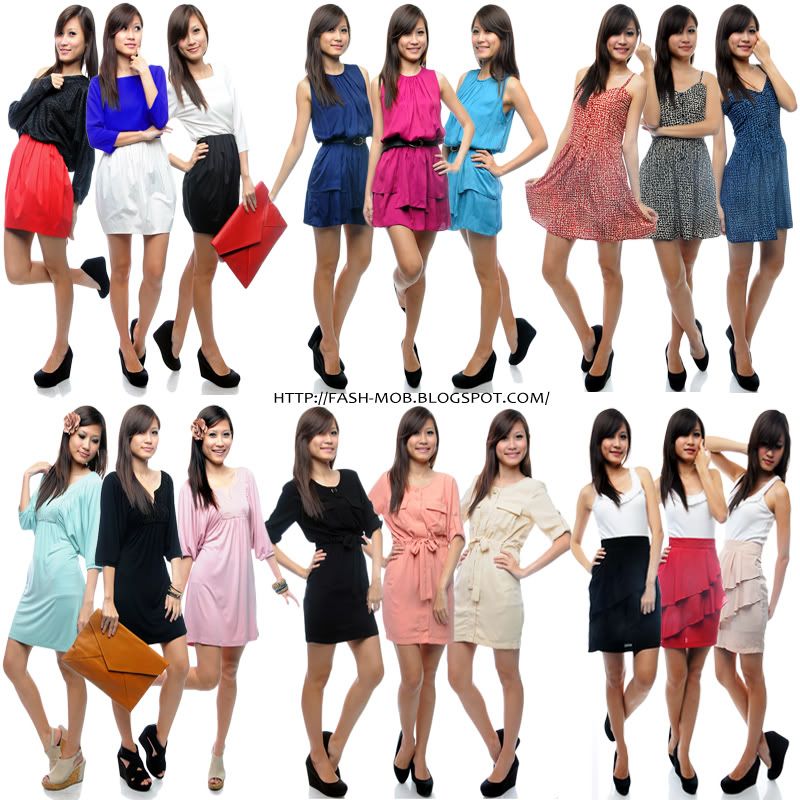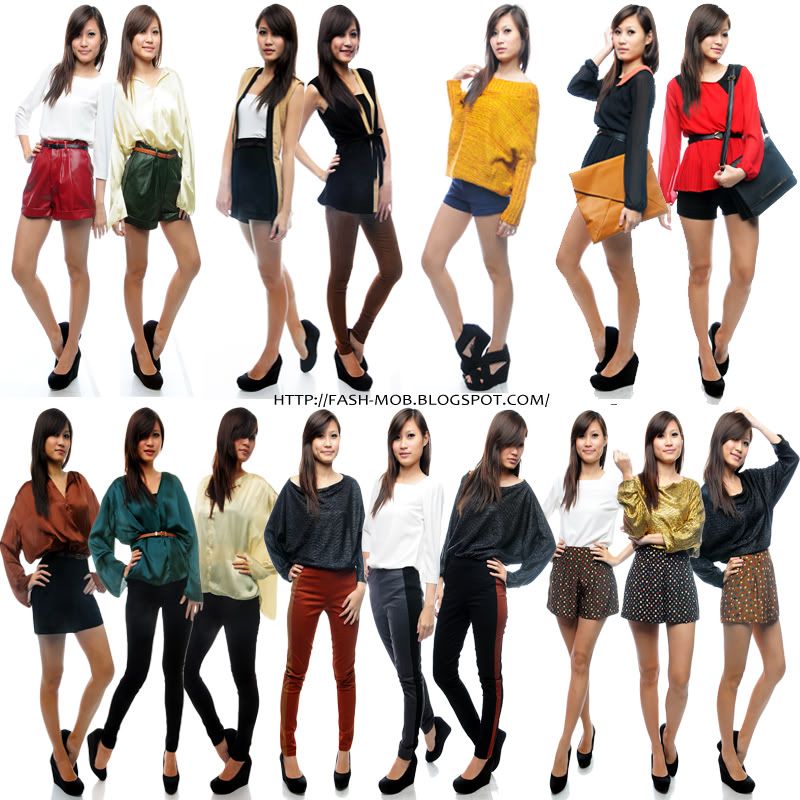 Fash Mob is an online fashion store that aims to bring out the fashionista in every girl out there. We love to source for clothing that are versatile to wear and fit for all occasions. We hope to bring in a little of something for every girl out there, no matter what you're looking for. Street wear, casual wear, work outfits, formal dresses, shoes and bags, etc.
Follow FashMob on twitter or like their facebook page for more updates on their upcoming launches and sneak previews!
Enjoy FREE Normal Postage from now till 31 Jan 2012 as part of Fash Mob's festive promotions!
Join Fash Mob's Mailing list on normal days to enjoy free normal postage!
Spend $80 and above in a single invoice to enjoy FREE Registered Postage!
Quote "FMTammy" to enjoy $1 off your invoice!
Website:
http://fash-mob.blogspot.com/
Facebook:
http://www.facebook.com/pages/Fash-Mob/142231939148140
Twitter:
http://twitter.com/#!/loveFashMob
----------
3.
The Ragged Dolls
http://theraggeddolls.livejournal.com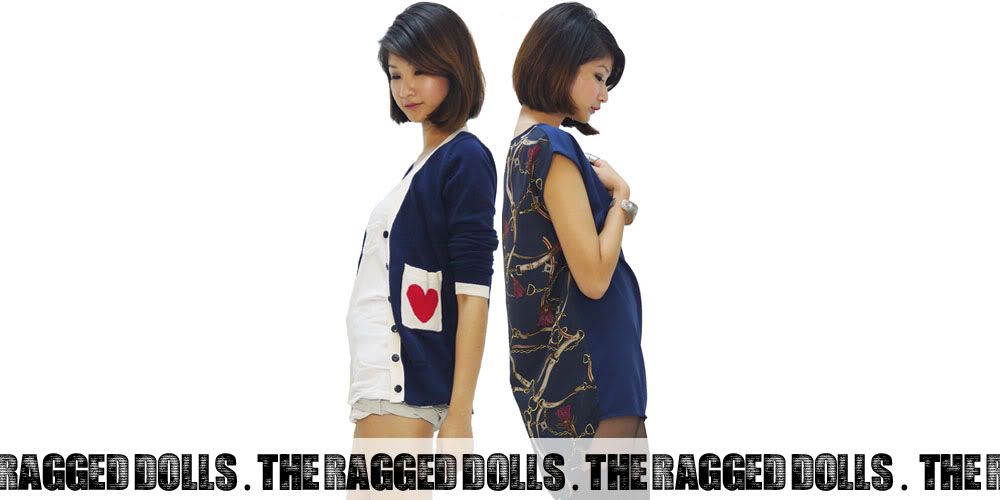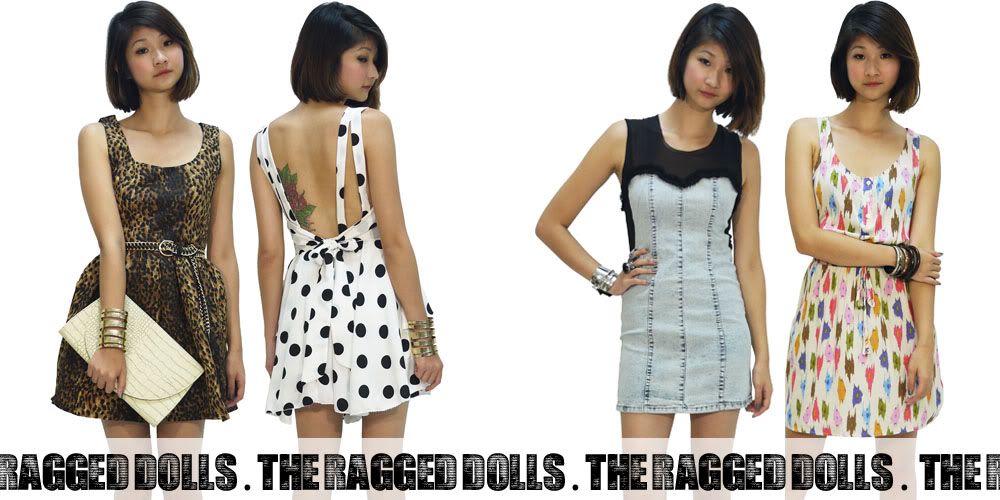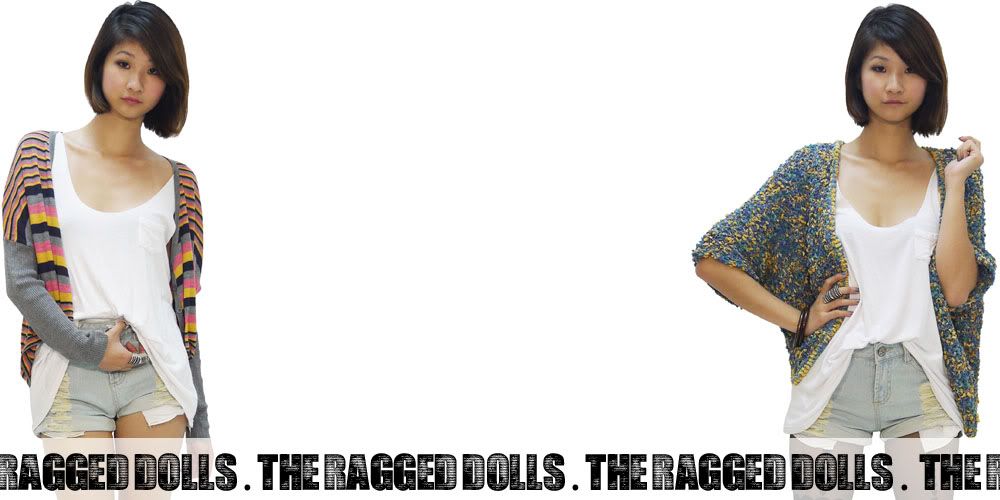 Established in August 2011, The Ragged Dolls is run by Lynn and Sylvia. They aim to bring you affordable, stylish fashion at ultimate convenience and speed. And they carry a variety of apparels to cater to everyone's needs! The great thing about TRD is that they maintain exclusivity by bringing limited pieces per design so you know you'll be donning uniqueness when you shop with them!
Do join their mailing list to receive constant updates and promo codes for instant discounts; follow them on twitter and like them on Facebook to see previews of each launch!
Website:
theraggeddolls.livejournal.com
FB:
facebook.com/theraggeddolls
Twitter:
twitter.com/theraggeddolls
Mention the code "OSF12" to receive 10% discount on all items for the month of December! :)
----------
4.
LastBusRide
http://lastbusride.livejournal.com
Lastbusride has been featured on Ohsofickle before, few months back.. but right now, they're back with more chic and pretty items! :)
They have a large variety of clothes for you girls to choose from, such as sweet dresses, loud chic apparels, dinner dresses, apparel for formal events, casual and many more.
They've even outfits for x'mas events! The way they match their items, you're able to purchase one full set just within this shop!
And this season, look out for knit wears!
Tribal prints, knit wears, cardigans, drape dresses, clutches, bags, so much more. Just by shopping at lastbusride, you can get everything from there!
SHOP FOR COLLECTION 26, (MEGA COLLECTION 30-40 APPARELS!)
http://lastbusride.livejournal.com/26149.html
COLLECTION 27, KNITWEARS AND DRESSES COLLECTION!
http://lastbusride.livejournal.com/22719.html#cutid1
Do not miss this out...
They've SHOE PREORDER TOO! With 50-60 over designs for you to choose from!
And of course, this x'mas season, they're doing a special delivery right now!
If you join their spree, and opt for the fastest delivery option, you're able to get your shoes before x'mas and wear them for the festive season!
The prices of the shoes are pretty affordable too.. It's starting from $30! Most retail shops are retailing wedges/heels for like $40-$50!
They have baseball jackets on sale too! AT $26.00! The material is excellent!
DO LIKE THEIR FACEBOOK PAGE,
http://facebook.com/lastbusride
AND FOLLOW THEM ON TWITTER,
http://twitter.com/shoplastbusride
THEY'RE HAVING GIVEAWAY FOR EVERY SINGLE COLLECTION THEY'RE LAUNCHING!!
Shop with them now!
http://lastbusride.livejournal.com
QUOTE TAMMYLOVELBR FOR 5% OFF YOUR TOTAL BILL! :)
----------
5.
EarlGreyParty
http://www.earlgreyparty.com
Reminisce // December Lookbook from Earlgreyparty on Vimeo.
EARLGREYPARTY - December Lookbook
An LJ-turned online boutique, Earl Grey Party started in April 2008,
launching its official .com site in January 2010 to provide a
fuss-free and seamless ordering experience for all customers. With
weekly launches of manufactured and exclusive items, Earl Grey Party
aims to bring in a good mix of casual and formal wear, appealing to
both students and young working women that is looking for an exciting
work wardrobe!
Check out their December Lookbook in the video above featuring the
apparels that would available in the month of December!
Here's an upcoming on EGP - Self-manufactured Christmas Velvety
Romper, perfect for the jolly christmas!
EARLGREYPARTY - Christmas Giveaway
In celebration of Christmas this December, Earl Grey Party is giving
out an exquisite small luxury item from Louis Vuitton each week (!!!)
Visit www.earlgreyparty.com/christmas2011 for more details
Don't forget to join them to check out their blog, mailing list and
other social media channels for weekly giveaways!
Blog:
http://www.earlgreyparty.com/blog
Facebook:
http://www.facebook.com/earlgreyparty.com
Twitter:
http://twitter.com/earlgreyparty
Get mailed! :
http://www.earlgreyparty.com/mailing-list
---------
6. Elle Sage
http://ellysage.livejournal.com
Introducing
ELLYSAGE
!
If you haven't liked their
Facebook page
, do like it so that ya all can get updates, and get news of their upcoming sale soon! ;)
They've just launched a collection recently, here's a few that will definitely be worth getting!
Their popular series of
JEGGINGS
are back!!! Heard that previously many of you have not managed to get a piece, so this time they've definitely put in more effort in restocking + getting a few new colors for the jeggings series! Solid colors never go wrong with colors like
black, maroon, purplish blue and baby pink
!! The dyed denim and denim blue jeggings are also easy to match for sure.
Oh yes, and a huge variety of knitted tops, chiffon tops, and casual embroidery tops are also featured in this collection.
Ellysage aims to bring in a variety such that everyone can get what they want at pocket friendly prices!
"Liking" their
Facebook page
will give you an update of what to look out for their sale!
Their sale page is only up during December and will be
updated every 3 days
with new items added to the page, while sneak peeks are up on their facebook page so you can be the first to grab sale items~
What's available in the respective collections are here! Click on the photos to navigate to the respective collections :)
Quickly shop away at
Ellysage
!
http://ellysage.livejournal.com