Chinese New Year is coming!
This is the time most weight-conscious girls DREAD. Because you will have food on the table SCREAMING at you and it'll be so SO hard to ignore! And if you don't eat, your relatives would complain and ask tons of questions. So most of the time you eat, and then you get worried about gaining weight. Well first,
read this post
if you haven't! Then come back to this post!
Here are some stuff to help you start exercising!
GO SHOPPING!
Yes, SHOPPING!!!!
Back then, so many times, the thought of exercising crossed my mind but the thought of not having something nice to put on made me put that thought aside. One thing you should know, you should NOT give yourself a reason TO NOT EXERCISE because exercising is GOOD! Makes you feel good inside and out. :)
With about $150, you can get a full attire and this will be able to last you a year or 2. I know $150 is no big sum but hey, think about the money you spent on your work attire and party dresses? Stop shopping for those for maybe 3 weeks? You'd be able to save up and buy clothes you actually NEED.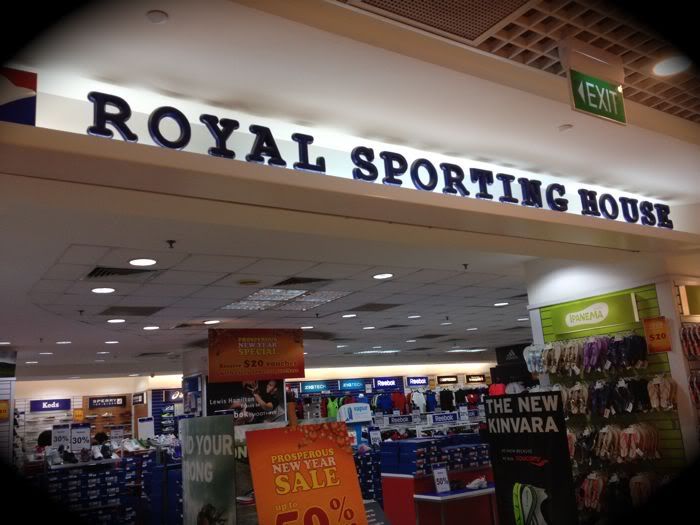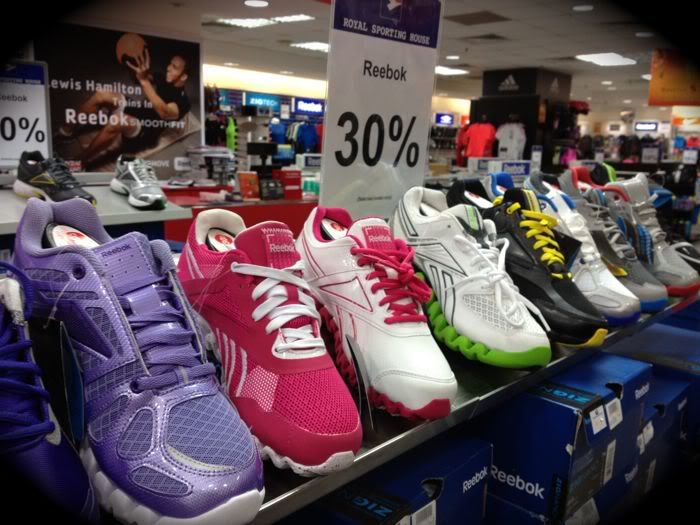 Get a pair of GOOD running shoes. You wouldn't want to get blisters and then stop exercising because of that. Remember, DO NOT GIVE YOURSELF REASONS TO NOT EXERCISE. You can find pretty decent sport shoes at Royal Sporting House. This will cost you $60 (those on SALE) to $300? I got a pair of Nike ones for $100 there during the Great Singapore Sale last year. Lucky you if you go during a sale! :)
Next, your outfit!
Sports bra! I am so unwilling to spend on "branded" sports bras (like Nike, Adidas etc) cus it's so expensive! The average price of a Nike sports bra is about $80?!
However, I HAVE FOUND A PLACE WHICH HAS PRETTY GOOD ONES AND ARE OF REASONABLE PRICING...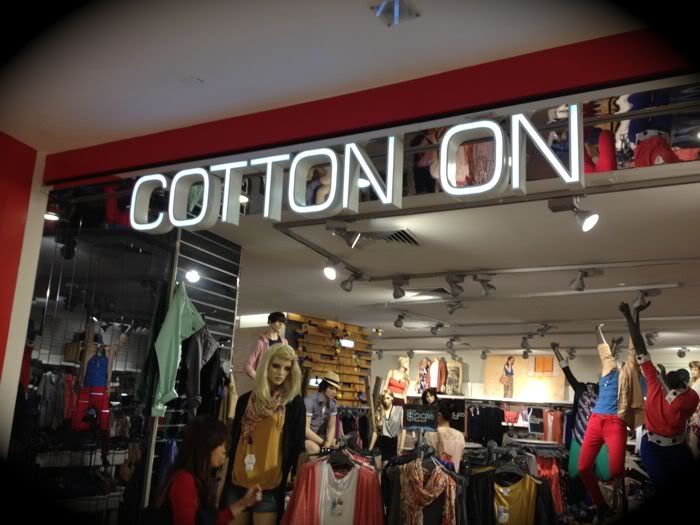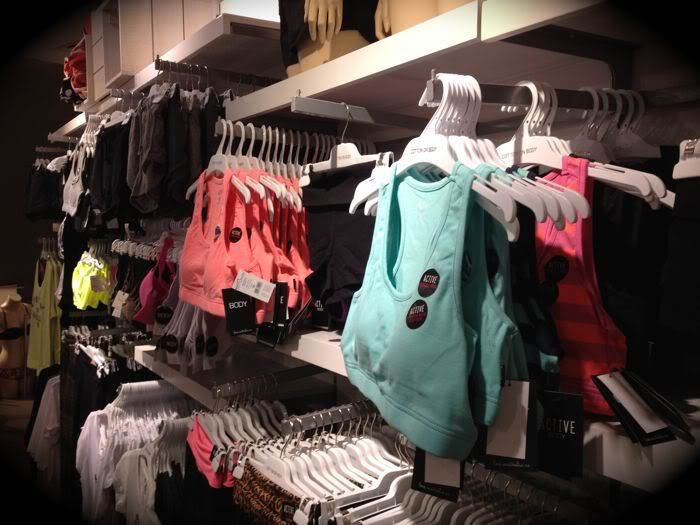 For $24.90 only!
And then they have pants for exercising too...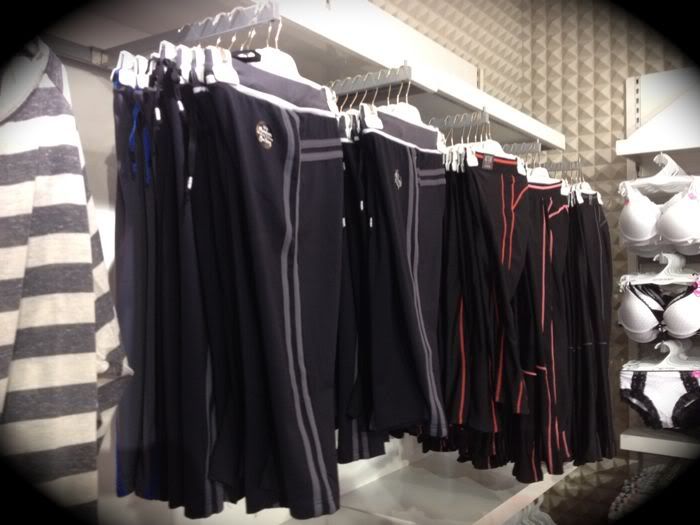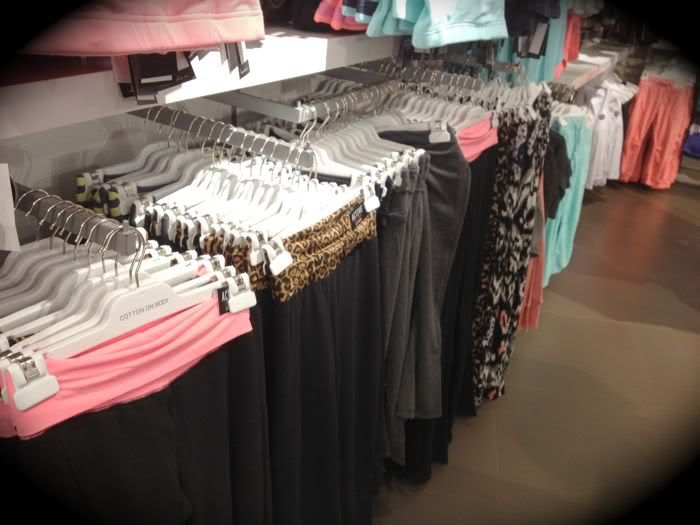 Which is also $24.90 (i think?)!
And lastly, a tank top costs only about $10 at Cotton On! Or you can get it from Bugis Street for $5?
Total Damage:
$100 (shoes) + $25 (bra) + $25 (pants) + $10 (tank top) =
$160
Well, i wouldn't call it damage....it's more like
AN INVESTMENT
!!!
Then, find a place to exercise at!
For me, i chose to sign up for a gym membership at
True Fitness
. I joined a gym last year and have been hitting the gym pretty regularly till now. Because i have to pay a monthly fee with my own hard-earned money, that sorta pushed me to go work out at least 4 times a week so that money wouldn't be wasted.
Plus i like the gym because sometimes, when i'm on the threadmill, i'd be really lazy and want to give up after 10 min but i'd look at the person beside/in front of me who started running before me and if they don't look like they're about to stop anytime soon, i sorta don't want to stop cus i don't want to look "lousy". HAHA. Especially if the person looks like she's in her mid-40s?!
Well i know not every one is willing to spend that kind of money so well, if you aren't, you can choose to jog around your estate! Jog for about 30 min? Then do some work out at home!
If you want to work out at home, i'd suggest you buy dumbbells and an exercise ball!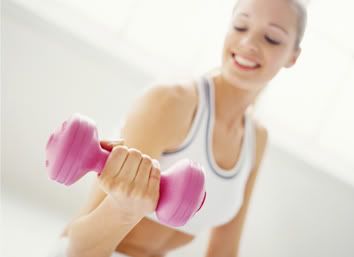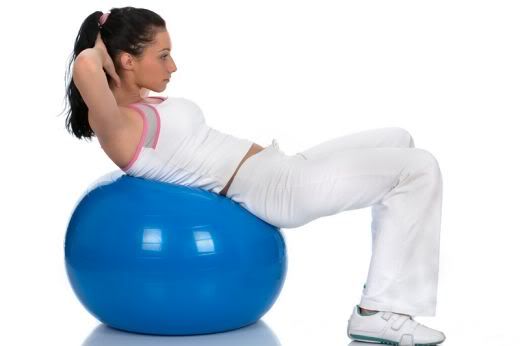 It's about $20-$30 if i'm not wrong? I read somewhere that Ranking Sports, Bras Basah complex, sells it very cheap! If you're willing to pay a bit more or if Bras Basah is too inconvenient for you, you can go get it from Aibi Fitness (
http://www.aibifitness.com/consumer/locate
).
Once you've gotten your equipment ready, here are some videos of my favourite home work-outs...
Arms:


Tummy:




Thighs:



Butt:

Exercising is very fun and it shouldn't be something you DREAD doing.
I do not have a fantastic body but i am slowly gonna work towards it! Most of our New Year Resolutions have "Lose Weight!" or "Tone Up!" right? Those resolutions are usually forgotten after like a month? BUT I AM HERE TO REMIND YOU! THIS IS PRETTY ACHIEVABLE! LET'S DO THIS TOGETHER!
Now that i've started exercising, I NOW NEED TO LEARN TO EAT HEALTHIER! I said EAT HEALTHIER AH....LIKE CUTTING DOWN ON SALT ETC....NOT STOP EATING!
HOPE YOU ENJOYED THIS POST!!!! :)