Got my hair done the day before V'day at Essensuals Bugis...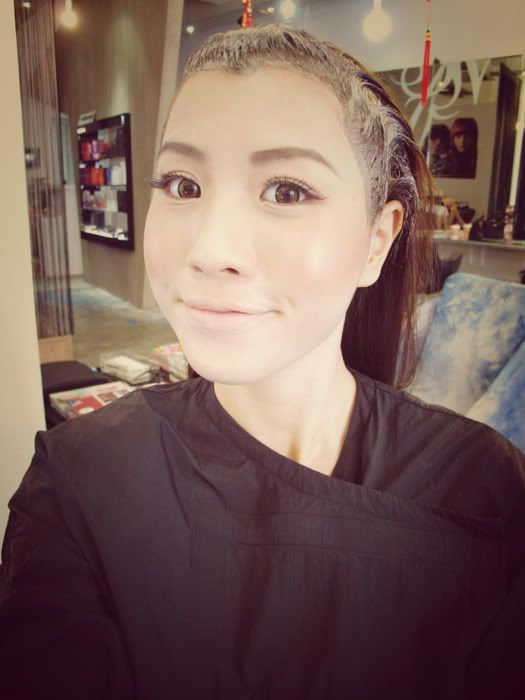 Did my roots and the Japanese Spa Treatment (treatment costs $54, for my readers!).
I actually wanted to dip dye my hair!!!! Was thinking dark brown fade to platinum blonde....or fade to turquoise, or maybe violet.... But Bryan didn't think it was a good idea because i'm going to damage my hair further. So i insisted on just fading my dark brown to a shade lighter LOL. Stubborn me...die die must get what i want. But cannot really tell though? Hahaha. Sigh... i cannot stop thinking about doing the fade to blonde one! I really like it...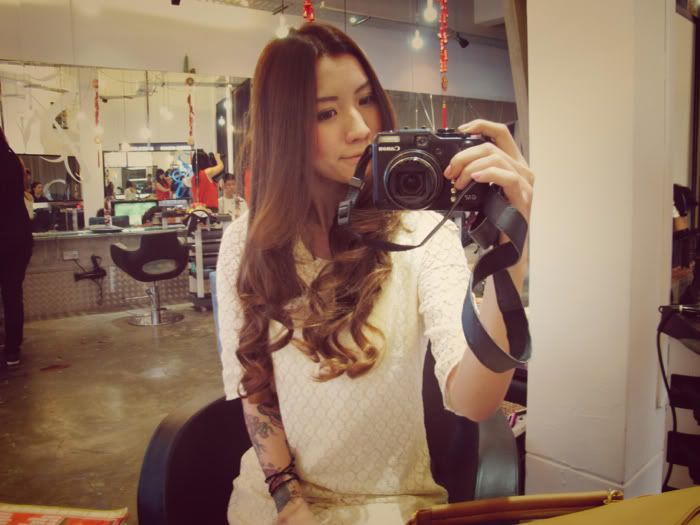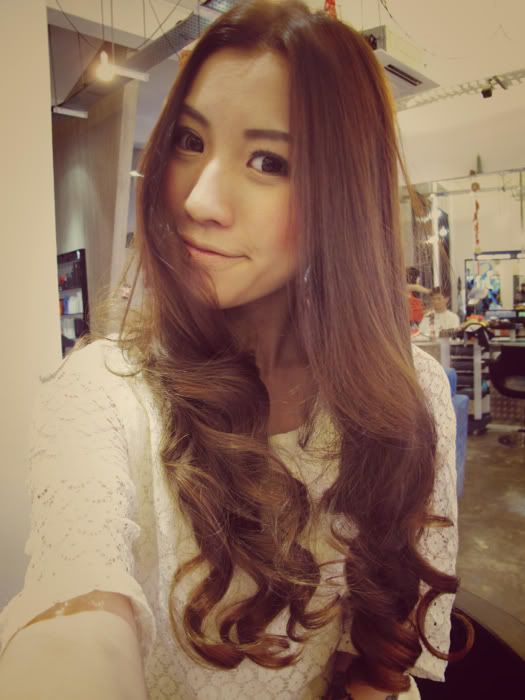 Essensuals is located just above the Burger King at Bugis Street! Super easy to find!
Tel:63330039
(Call to book an appointment! Remember to mention "Ohsofickle/Tammy" to enjoy the special rates/discounts! Do call them to ask about the their rates! :) )
-------------
I was such a happy girl last night thanks to my boyfriend for reminding me how much i'm loved by him. :)
Ok, actually i get reminded everyday already but yesterday i was reminded with...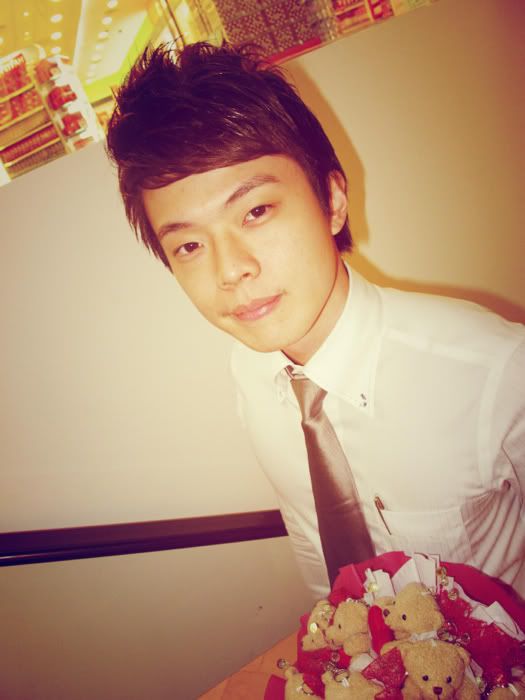 The day before i tweeted a couple of tweets saying how much i don't wish to receive roses because it's a waste of money. Yes it's sweet and i don't hate it BUT thinking about the money going to waste SADDENS ME. It's something i can't keep for over a week! I've received big bouquets before and remember when the flowers died, I ALSO DIED THINKING ABOUT THROWING SO MUCH MONEY AWAY LIKE THAT.
So when i tweeted that, i really wasn't expecting any bouquets!
BUT MY BOYFRIEND....BEING THE SMART ASS SWEETIE PIE HE IS, GOT ME....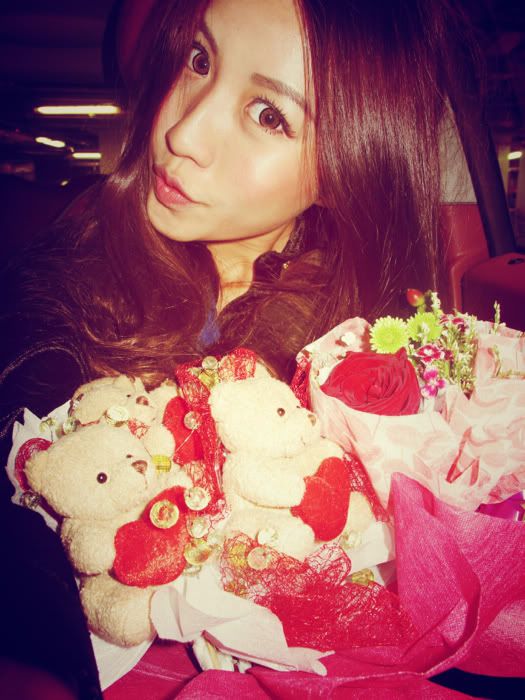 "You said you don't want to receive a lot of roses for V'Day, so i got you just one, but i got you many bears!"
I LOVE IT SO MUCH! I can keep the bears for life! :D :D
Had a quick bite at TWG...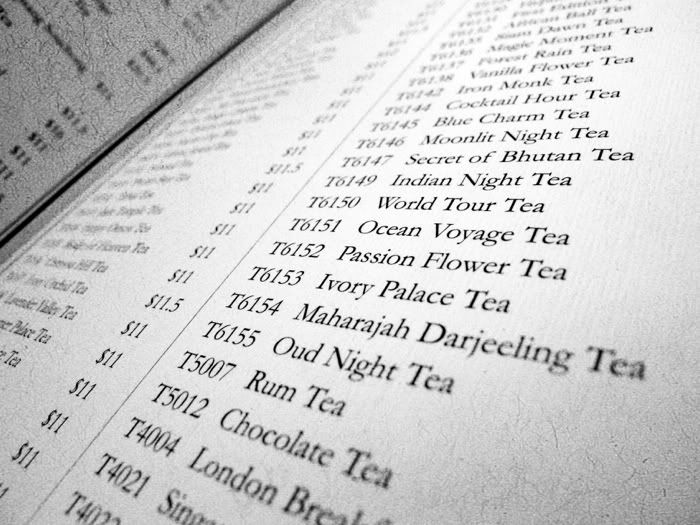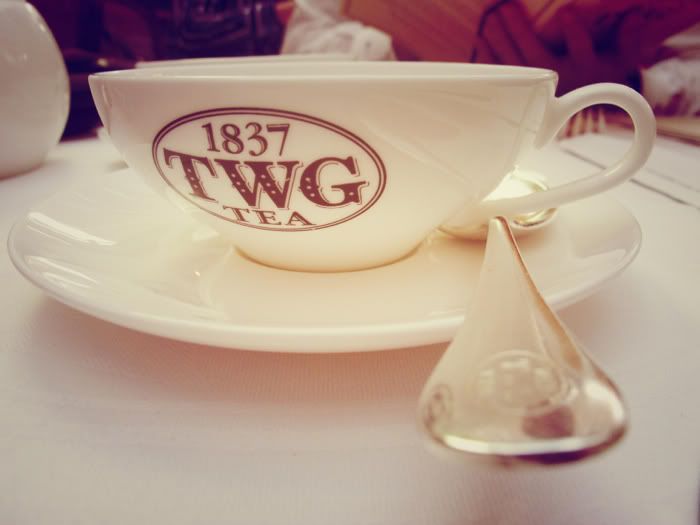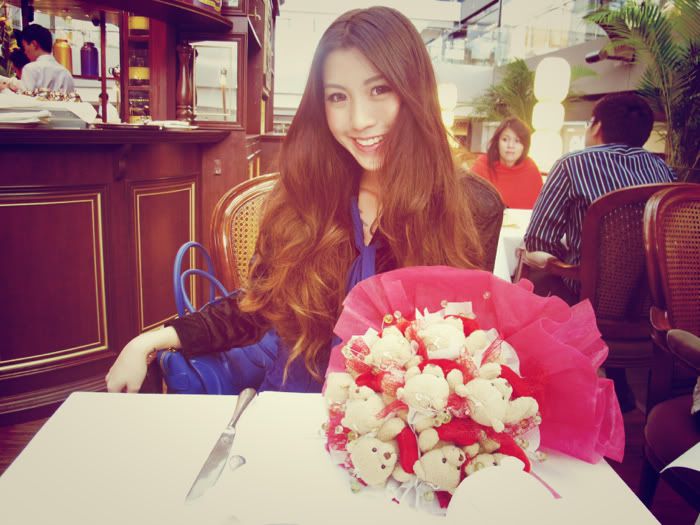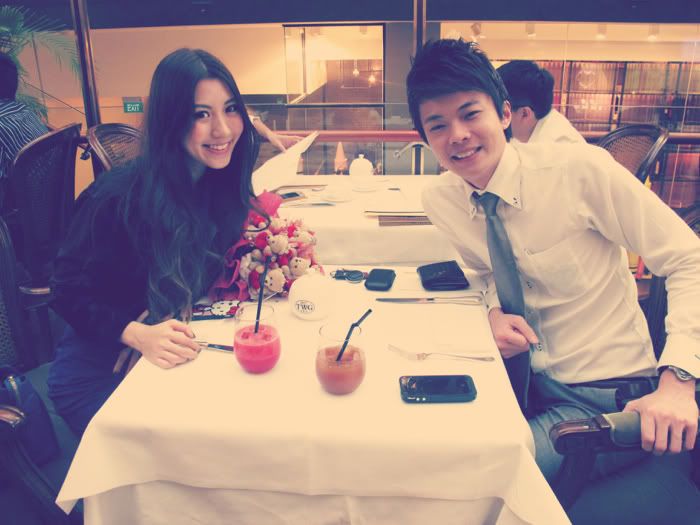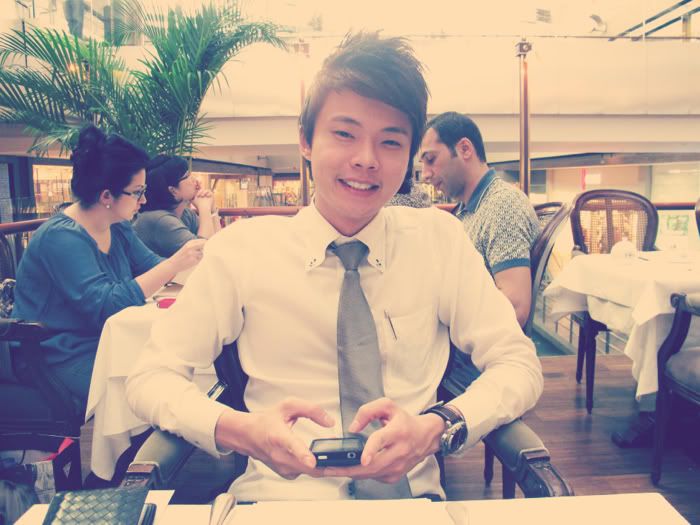 Knowing i've ALWAYS wanted to watch a musical. :) Not that i've never watched a musical my entire life but i've only been to school musicals, church musicals...etc.
IT'S SO GOOD AND I HIGHLY RECOMMEND YA'LL TO WATCH IT.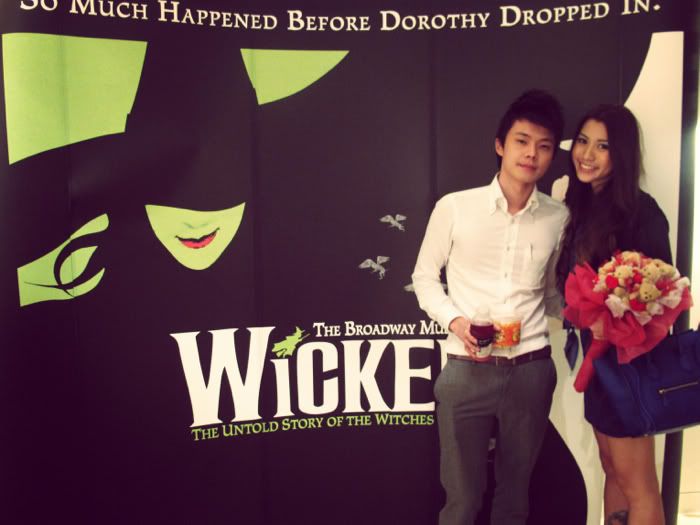 It's so nice i felt like crying at the end of it. It is so beautiful...so magical.... :').
Hope your Valentine's Day was memorable and wonderful. :)
"The moment you have in your heart this extraordinary thing called love and feel the depth, the delight, the ecstasy of it, you will discover that for you the world is transformed."