Picture Post!
BALI with the Gushcloud Bloggers
DAY 3
Potato Head Beach Club, Seminyak, Bali.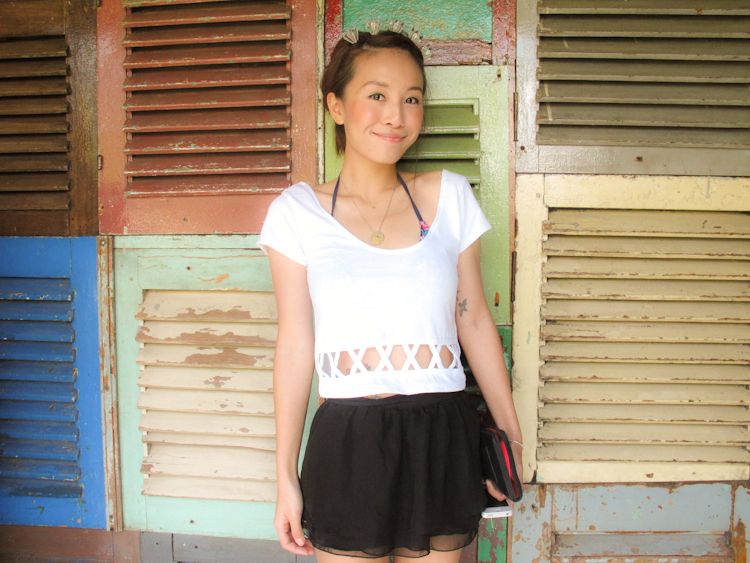 Tiny Tricia and Skinny Sophia (my goodness her legs are SO nice)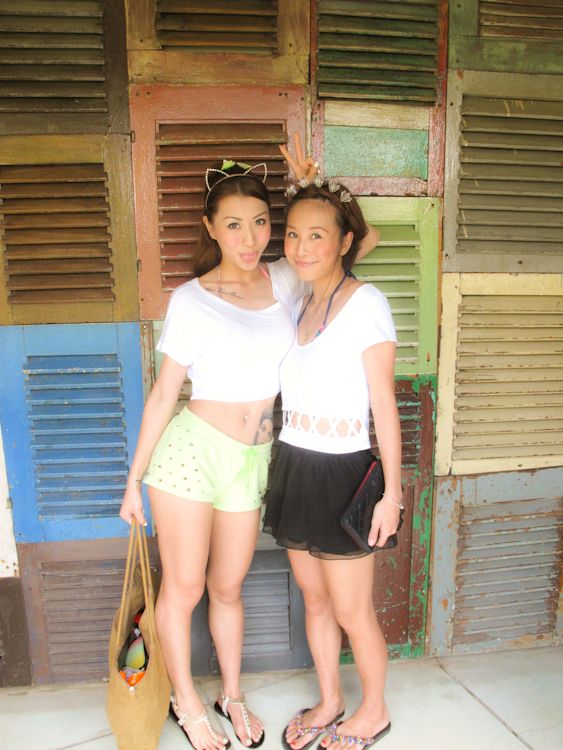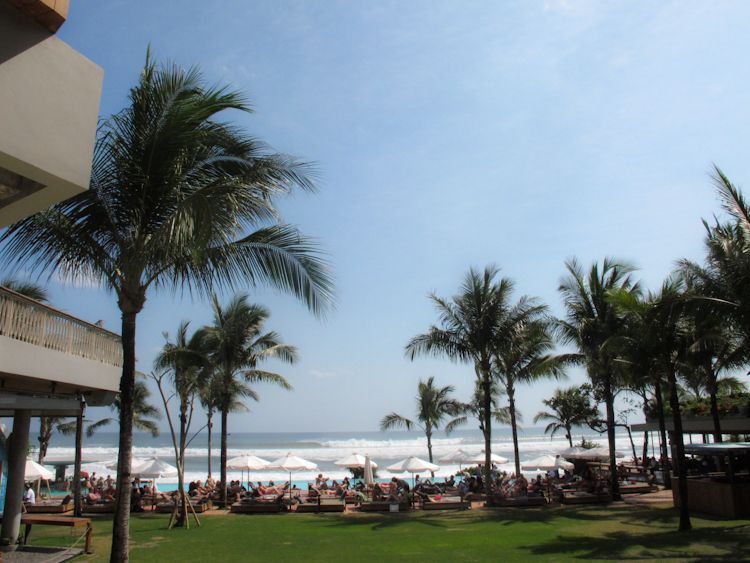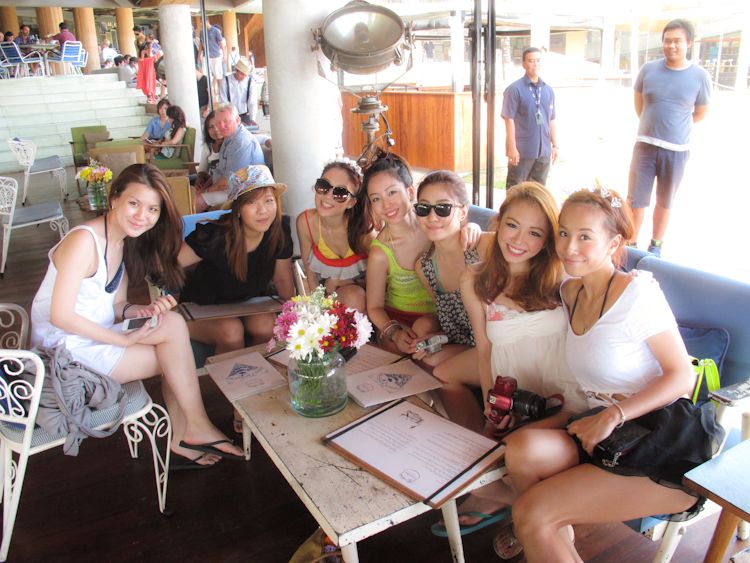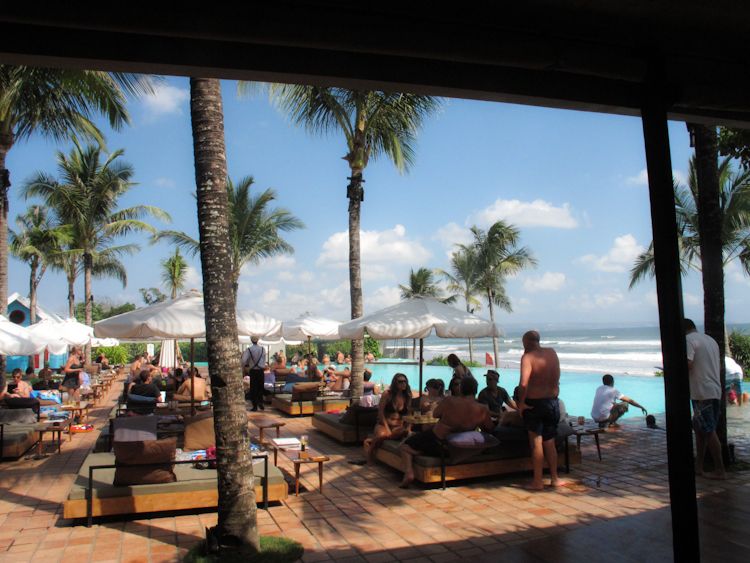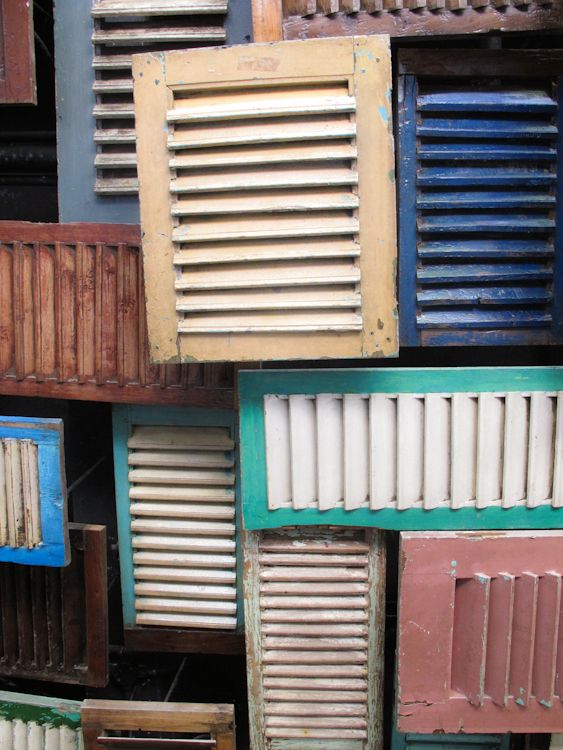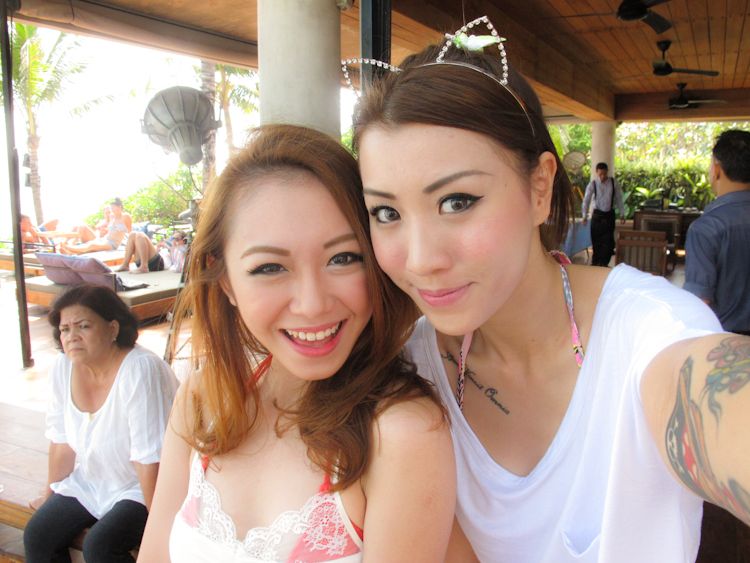 Lil Tricia and I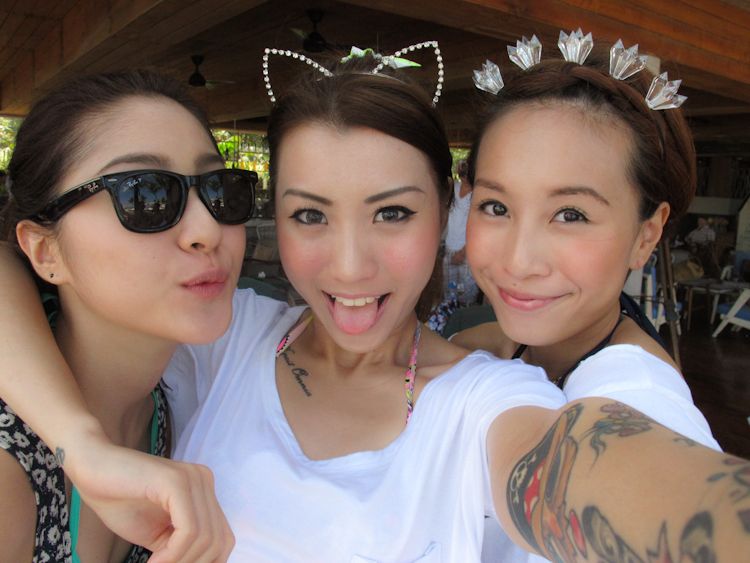 With Sexy-Husky-Voice Girl, Reiee and The-Ever-So-Talkative Donna (NO ONE CAN BE BORED AROUND THIS GIRL! 24/7 NON-STOP YABBERING ONE!! LOVE HER MUCHHHHY.)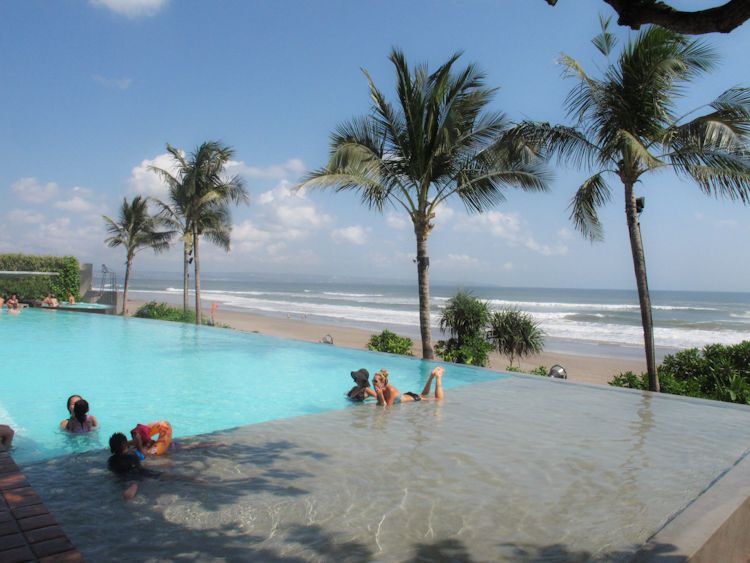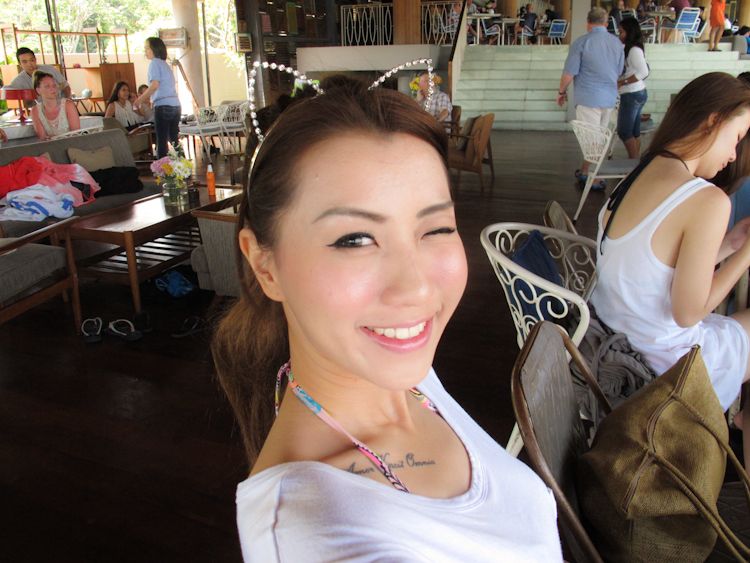 Is a happy kitty!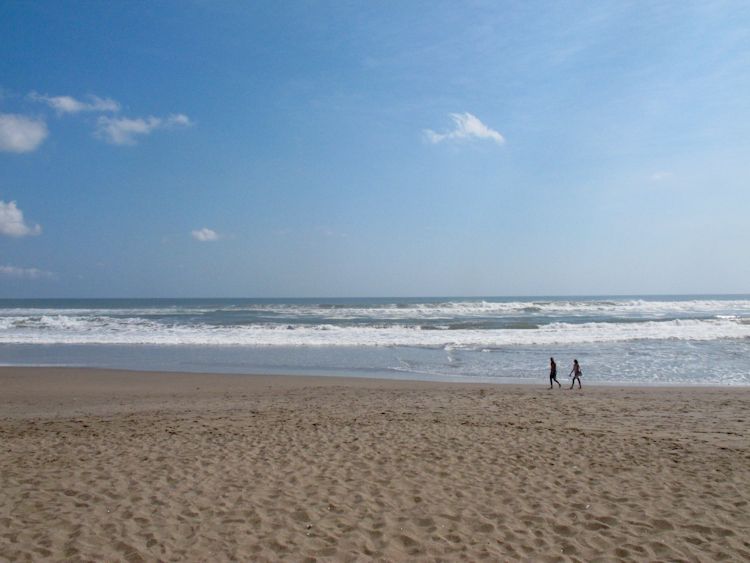 SUPER BEAUTIFUL BEACH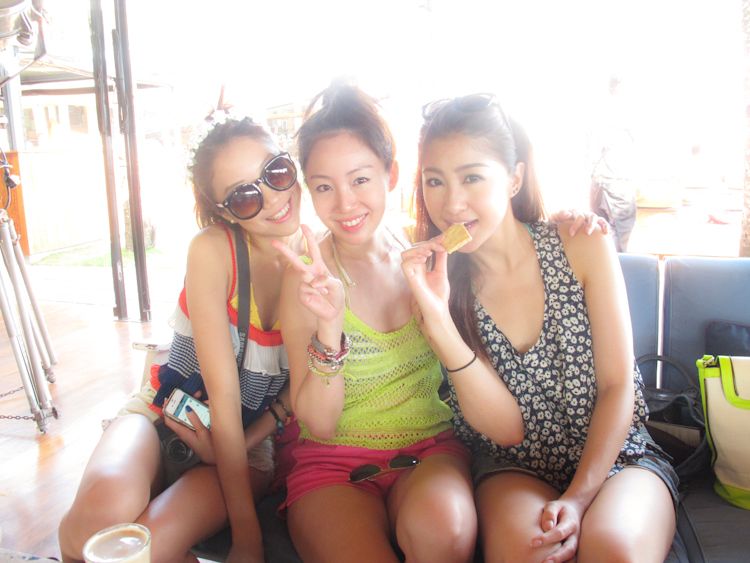 The 30-but-looking-20 Jeneen. I AM EFFING JEALOUS OK!!! I'm only 21 and i think i look older than her already. :(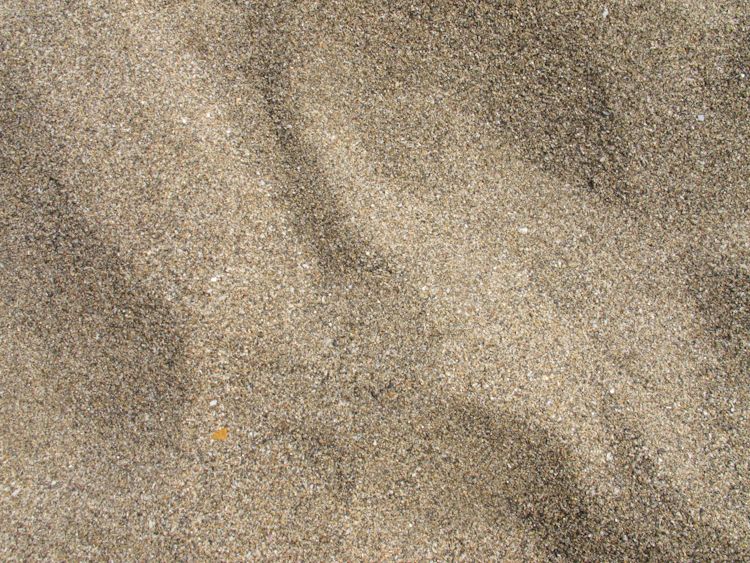 Sparkly Sand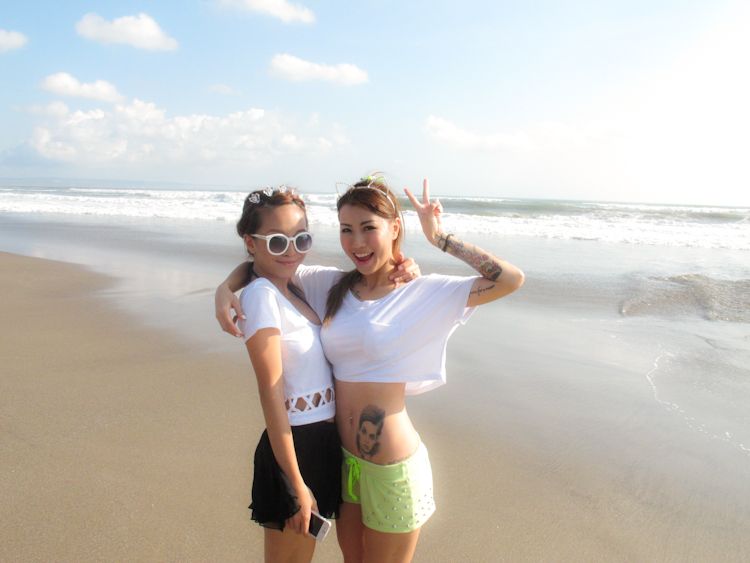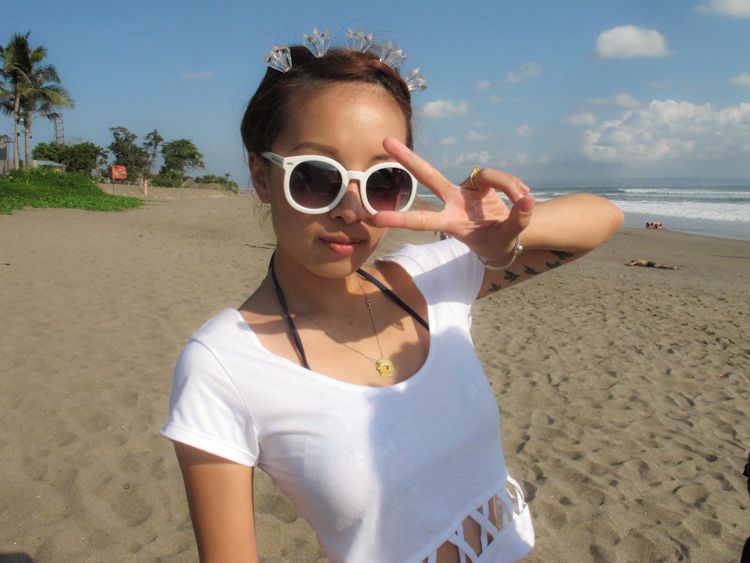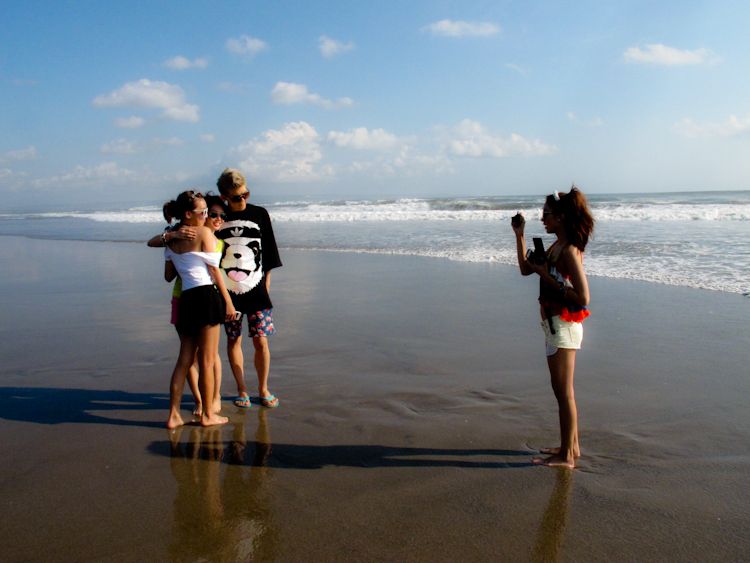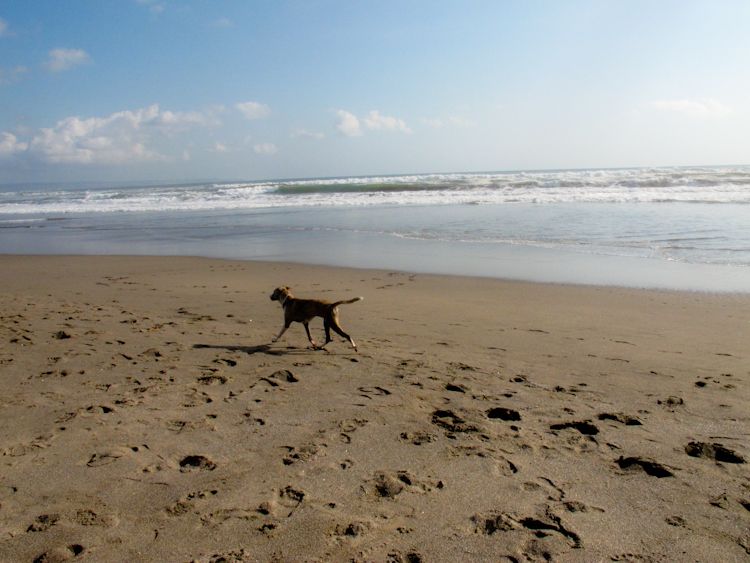 Jeneen and I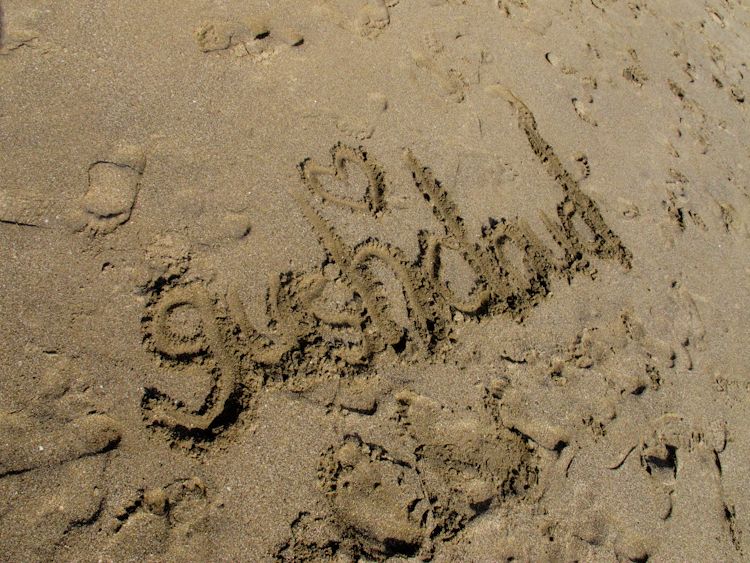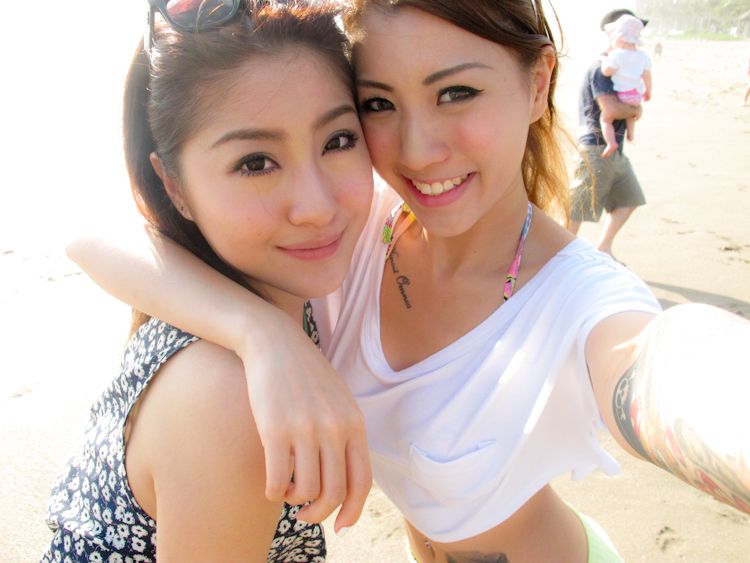 Reiee and I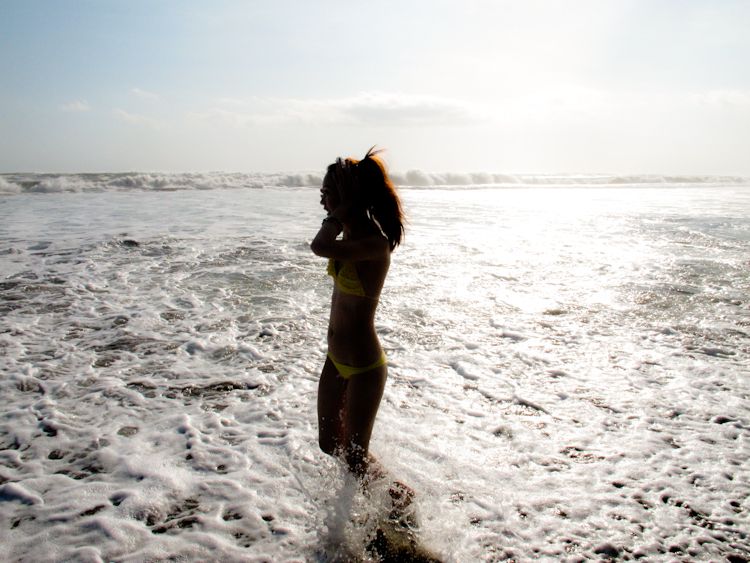 Sexy Sophia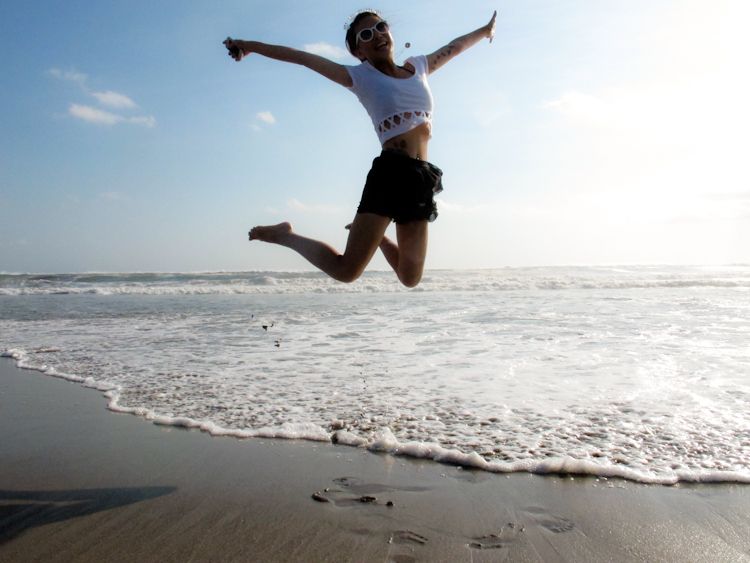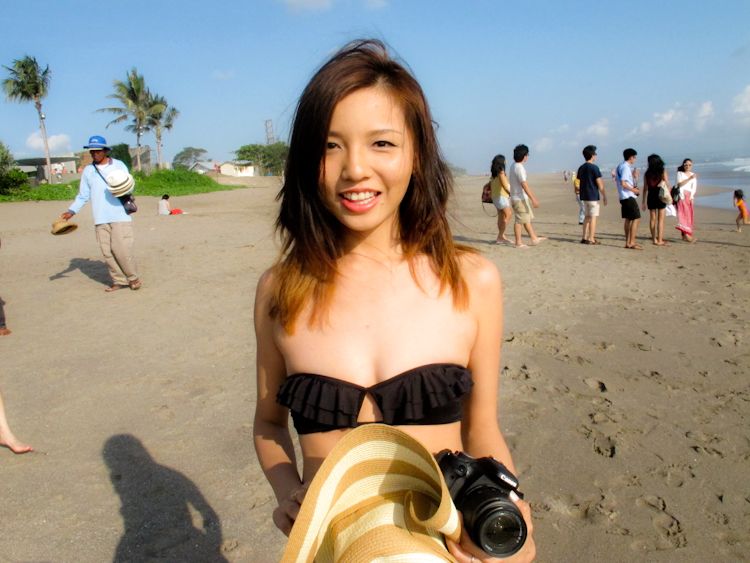 Freeeeeeeeeda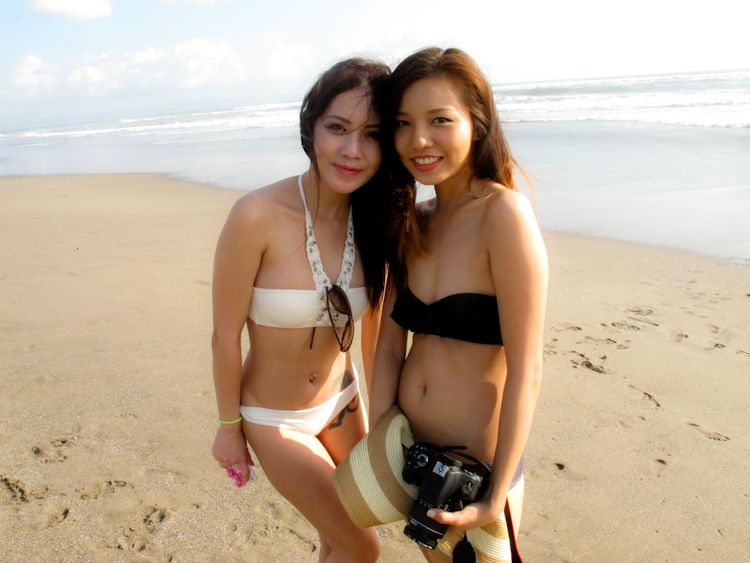 KayKay and Freda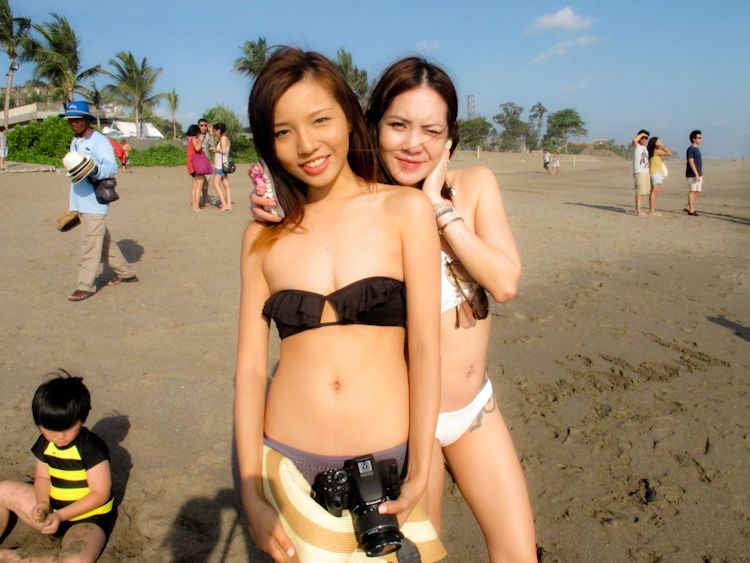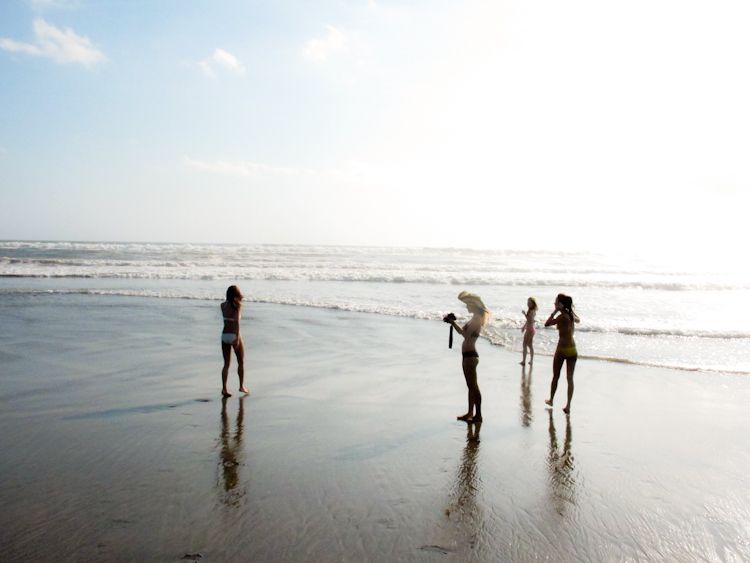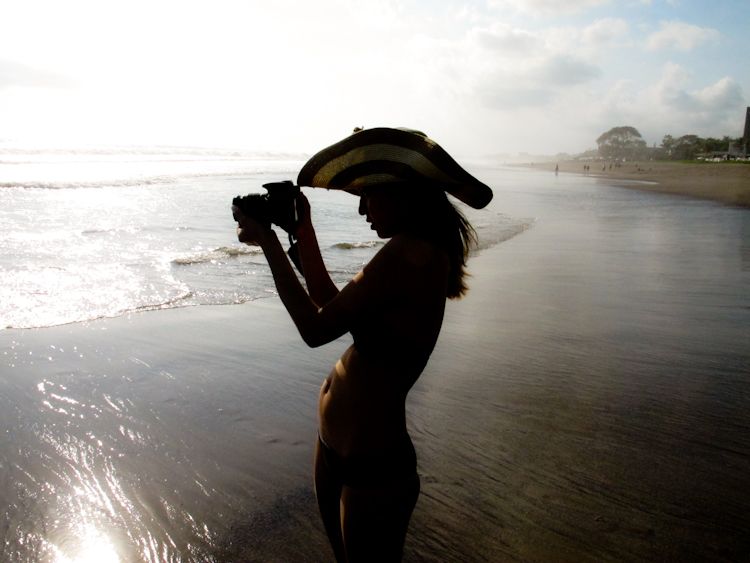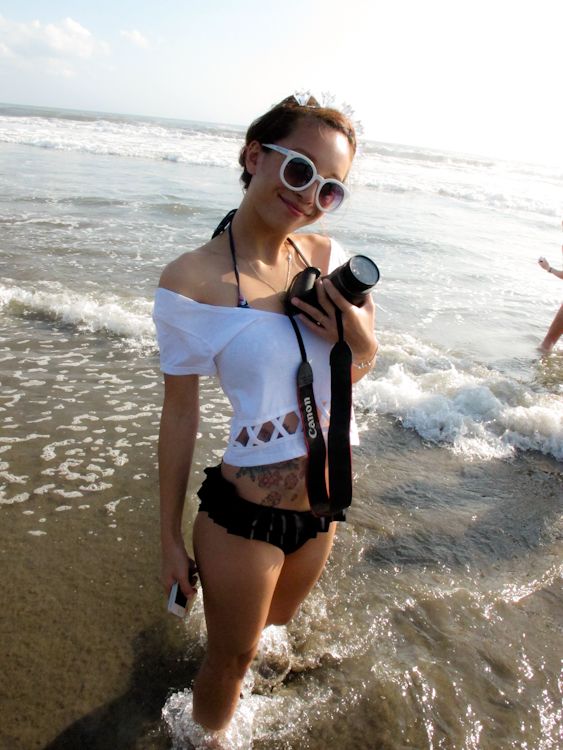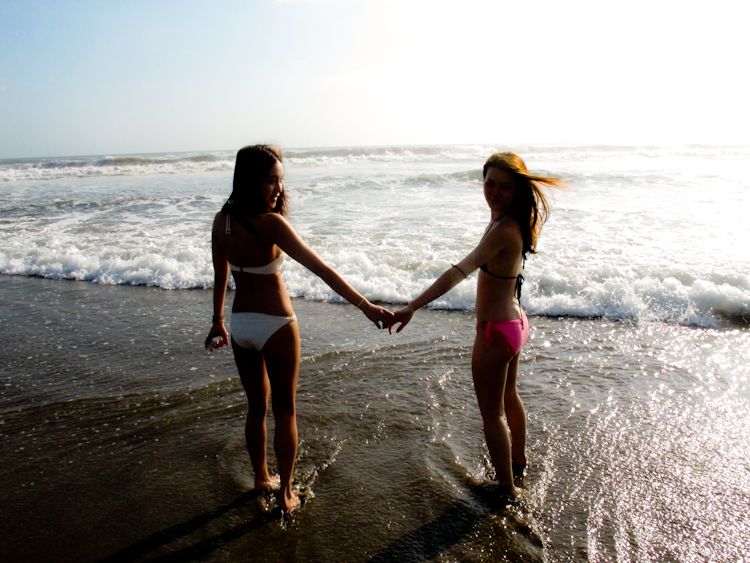 KayKay and Carmen
Horses on the Beach!!!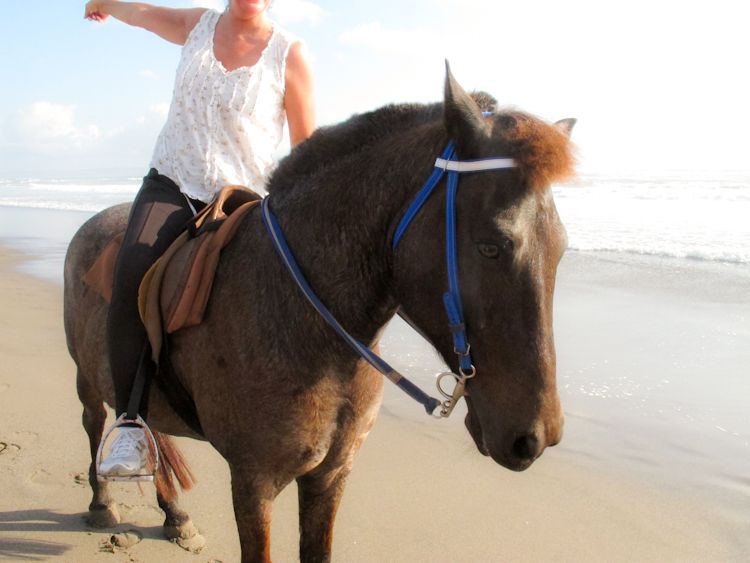 I LOVE HORSES!!!!!!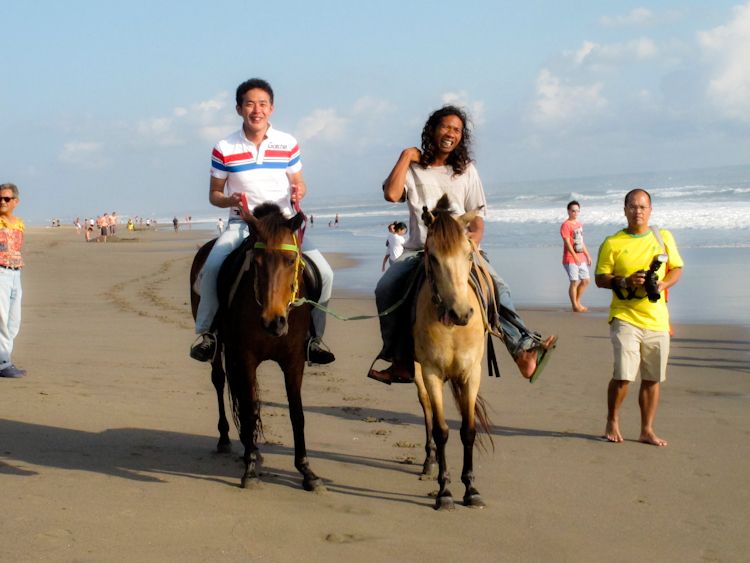 The cream color one is GORGEOUS!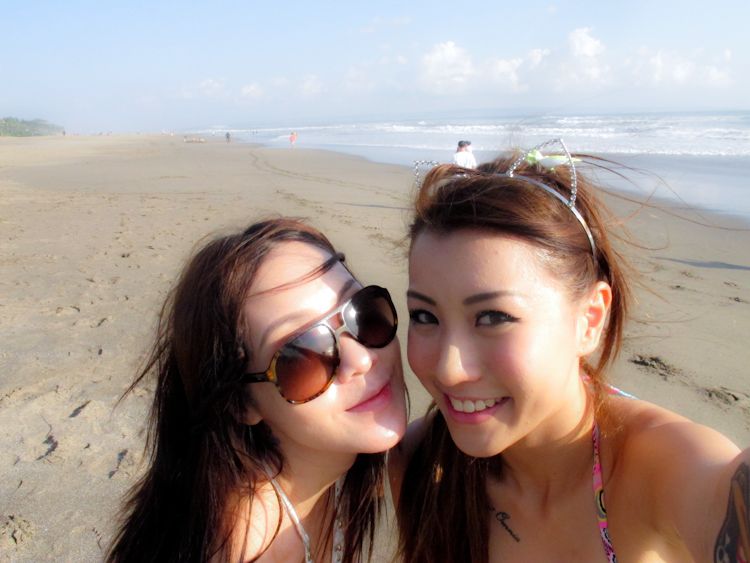 A shot with KayKay.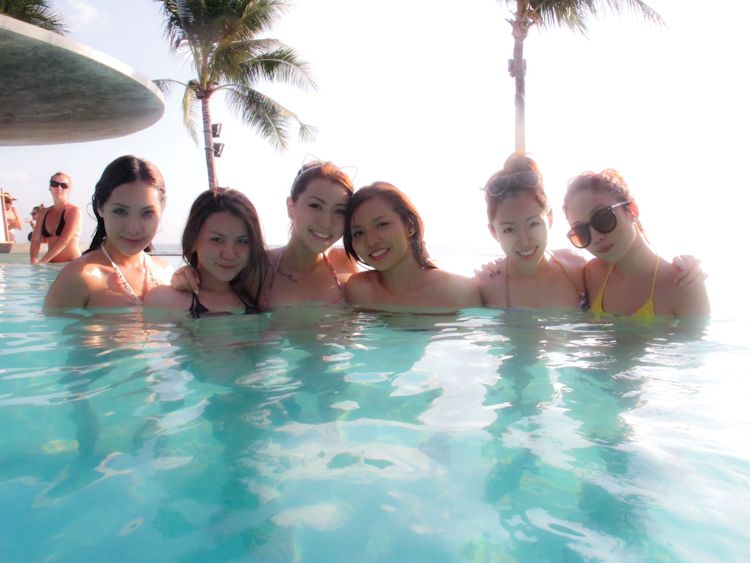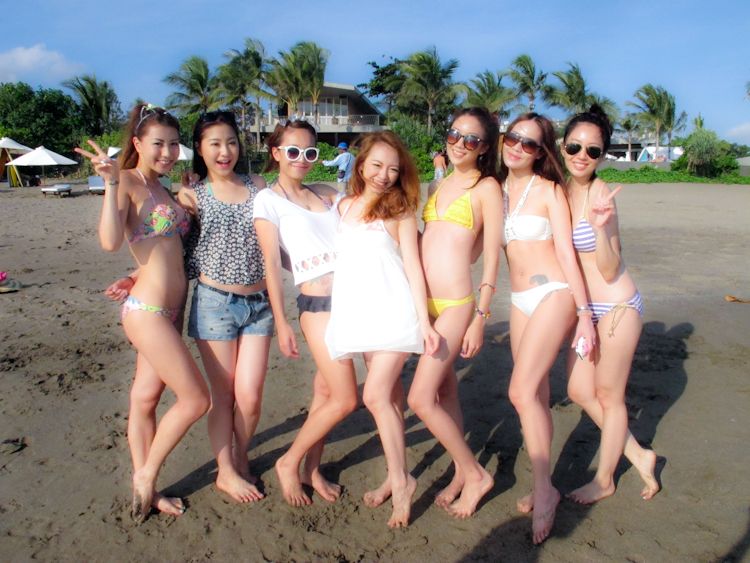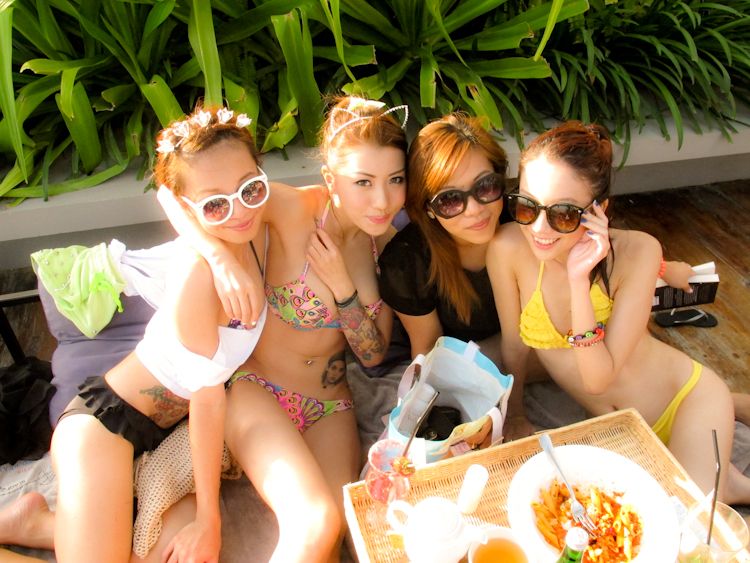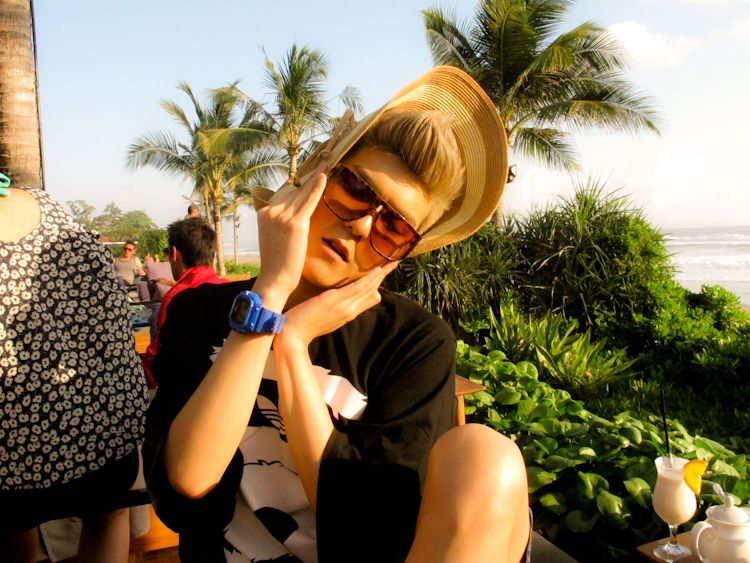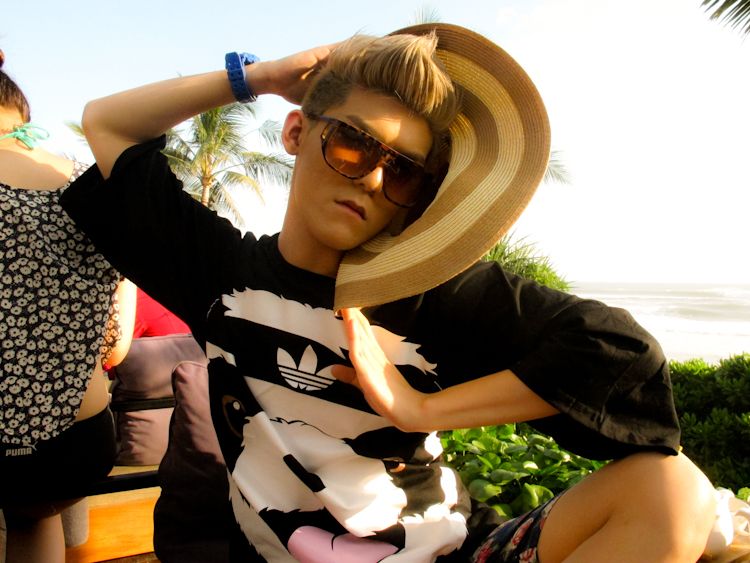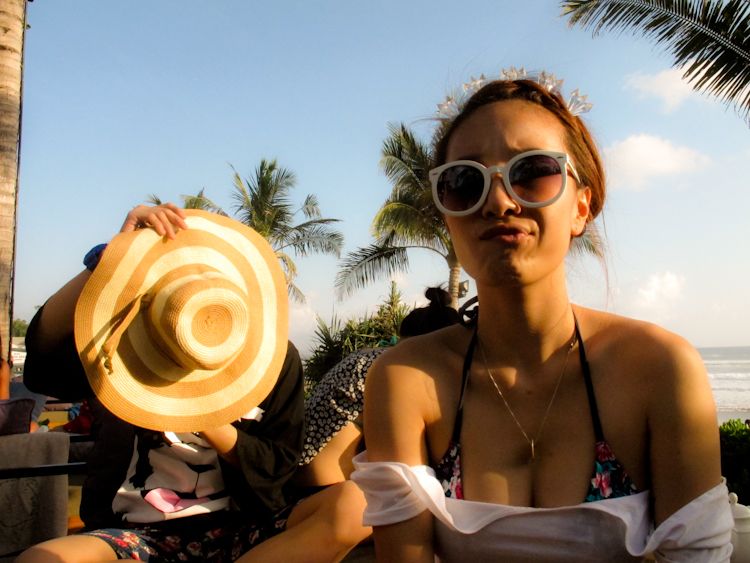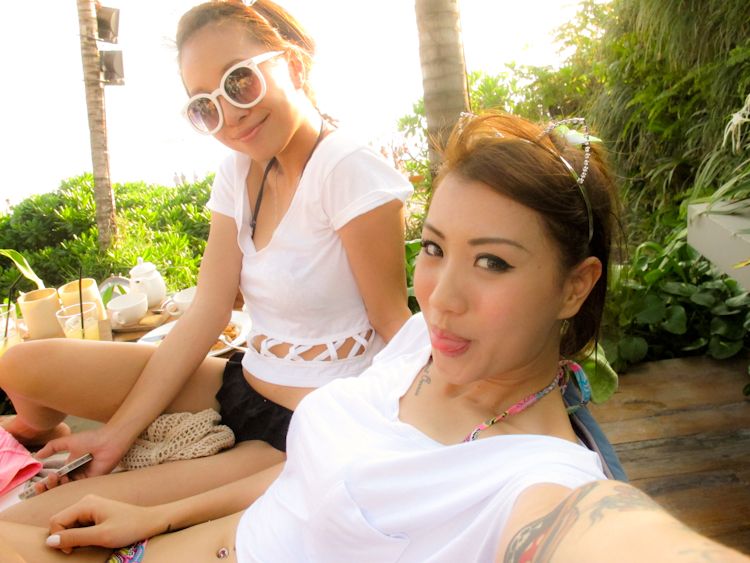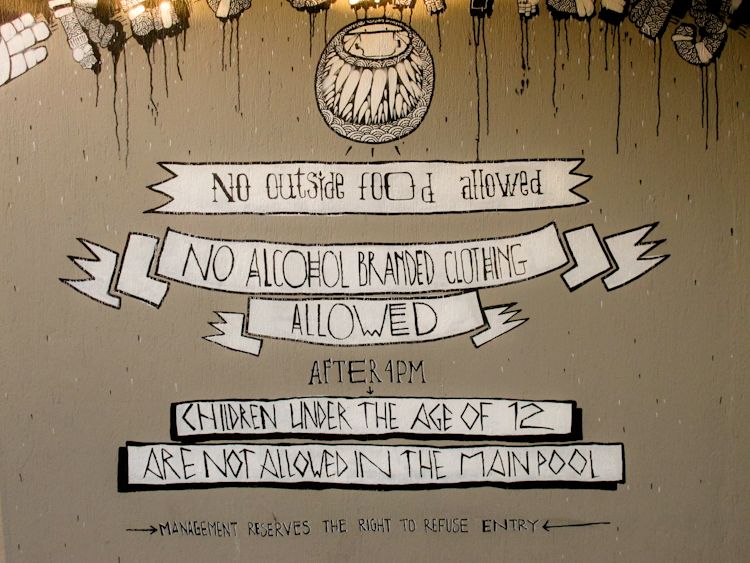 So let me summarize the 4 days in Bali here! I know the previous post was all pictures and no words so for those who want to know more info, read on. :)
Day 1
We boarded
KLM BUSINESS CLASS
. we went to a seafood place around
KUTA
. Food was cheap and good. We paid around $100 for the entire meal for 11 pax. That's less than $10/person! And if you scroll to the DAY 1 picx, we ordered A LOT and still had quite a lot left.
We then checked out the night life in Bali. Not my ideal place to party at. I feel that it's very dirty and dodgy. About the magic mushroom shops, you can read more about it on this forum (
click
). We visited Engine Room. I don't enjoy partying in Bali cus the clubs have no aircon?! And everyone there looks doped (they probably are because of the many magic mushroom sellers around).
Day 2
We went to the
elephant ride place
. It was super expensive but it was super enjoyable because the elephants are all really sweet animals. I wouldn't recommend it now because a reader just sent me a story about how the poor elephants are treated. Sigh! Here's half the e-mail she sent. It's super long and heartbreaking.
I hope I don't come across as weird or as some psychotic elephant lover. It's just that I can tell that you & your friends like elephants, & I have always wanted to email you regarding this situation, hoping you can help to put this message across to others through your blog or something, but so far I haven't mustered the guts to bother you with an email. But I guess after reading your Bali post & seeing the picture of the elephant (forced) to sit down really breaks my heart & has given me encouragement to email you. I have been an avid reader of yours for years :) You do not have to write or post or whatever but hopefully you can spread the message to your friends.
Just wanted to let you know that, you should not encourage elephant rides :( Because alot of times (almost 99%), these elephants are being mistreated! People ALWAYS get the misconception that elephants are able to withstand heavy weights, but in fact they can't. They have fragile bones (esp their backbones) & skin. Usually the elephant ride industry gets female elephants to give elephant rides as they are less aggressive compared to males & because these people are out to earn money, they make the elephants overwork, even when they are pregnant or unwell. A lot of elephants actually die when they are forced to go on rides on mountainous terrains by falling and many other ways.
Why these elephants die from elephant riding would be due to several reasons such as the harness tied around the elephants. As the harness has to be tied tightly in order for it to be secure for the passengers, they overlooked the well-being of these elephants.The harness actually gets in the way of their digestive system & causes difficulty in excreting their shit thus many of them die from constipation and many other diseases.
After the elephant ride, we went to local beach and had corn. Not worth checking that out because it's super dirty.
We then went to
JIMBARAN BEACH
for the sunset. Definitely worth going! The sunset picx we took are SUPER PRETTY RIGHT?! We went to have dinner at the
Jimbaran Seafood Restaurant
. Seafood is very fresh. Whole meal was around SGD$10+ per person too! Very, very worth it. The whole ambience was so romantic. Dinner under the sparkly stars. :)
We went to a big supermarket to shop for stuff! MUST MUST MUST GO SHOP FOR TOILETRIES THERE! It is SO cheap. I bought SOOOOO many things! Oh and not to forget the famous Indo cup noodles, POP MIE. Must try it! Bought lotsa snacks to keep me alive. IT IS SUPER CHEAP! I regret not buying more snacks back home. Whoever lives a day with me would witness what a scary snacker i am. It's like my stomach is a bottomless pit. All my gummies gone in 2 days (bought 6 packets of YUPI fruity gummy and 3 packets of YUPI Gummy Burger)! Seriously, I am addicted to food! Got food means must finish. Thankfully, Singapore isn't as cheap so i don't buy my snacks in BULK. Thank you Singapore for being expensive. Lol.
Day 3
This was MY FAVOURITE DAY! (picx above!) We went to Seminyak, Potato Head Beach Club. The Seminyak area is definitely a great place to be at in Bali. It's more touristy and expensive but the shops around the area looks prettier, the place is much cleaner. The food and drinks at Potato Head Beach Club is pretty expensive but the ambience was amazing so it's worth it!
That day was a holiday so many shops in Bali was closed. We went for a massage but it was really disappointing. :( Balinese massage is supposed to be super good! Pfft. Plus we paid like SGD$60+ per person. If i know the name of the place i will update this post to warn ya'll NOT to go there.
Day 4
Last day in Bali. We kinda wasted our morning sleeping. Such a waste because i reeeeeally wanted to visit the water theme park, WATER BOM. A few of us went to Discovery Shopping Mall (near Water Bom). Not much to do there because everything is like not cheap? Only got excited to eat my RotiBoy. Miss it so much! WHY SINGAPORE NO MORE ROTIBOY?!?! The SOGO there is very boring....seriously. NO MAKE UP ONE?! Nothing special about that mall lah. I got a new American Tourister luggage (largest size) there for $200 though. I guess that was good. Oh and Donna got a lot of the Polo tees with the horse? She said it's super duper cheap in indo so if you wear polo tees, guess it's worth going there to get it.
Download the
KLM Passport App
to make movies!
I made a short video using the
KLM Passport App
! It only took me 15 seconds.
Find it on my Facebook wall! (not sure if you can see it or not if you aren't my friend, i hope you can! i need to know how to embed it to my blog) http://www.facebook.com/ohsofickle