When my boyfriend told me we were going to have our 2nd Anniversary dinner at DOZO, i was SO HAPPY! I've been wanting to visit that restaurant for the longest time.
For dinner, you have to choose 7 dishes from each category...
My favorite 2 dishes at DOZO was the...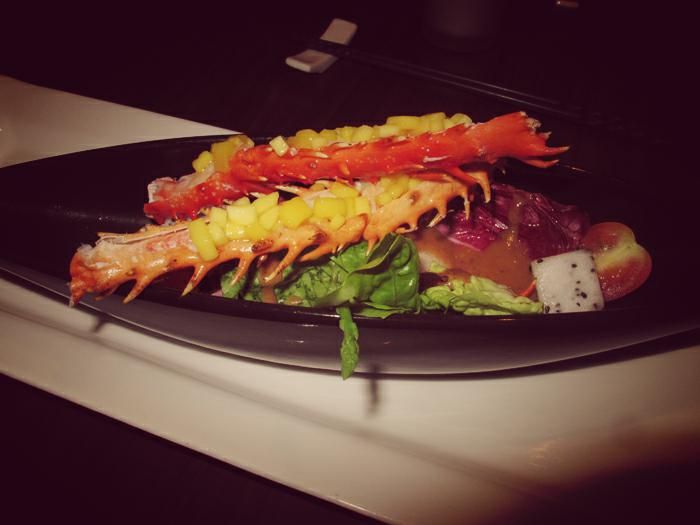 King Crab Claw Salad. Very nice and sweet!!
Escargots baked with Yuzu Butter. THIS DISH IS REALLY UNFORGETTABLE. The best escargot dish i've ever had. I WISH I COULD ORDER A HUGE BOWL OF THIS!!! I really cannot explain my love for this dish.......lol.
Ok actually, i loved all the dishes but the 2 above all the ones i REALLY cannot get over! I have been thinking about it for DAYS and am so tempted to go back there for dinner soon.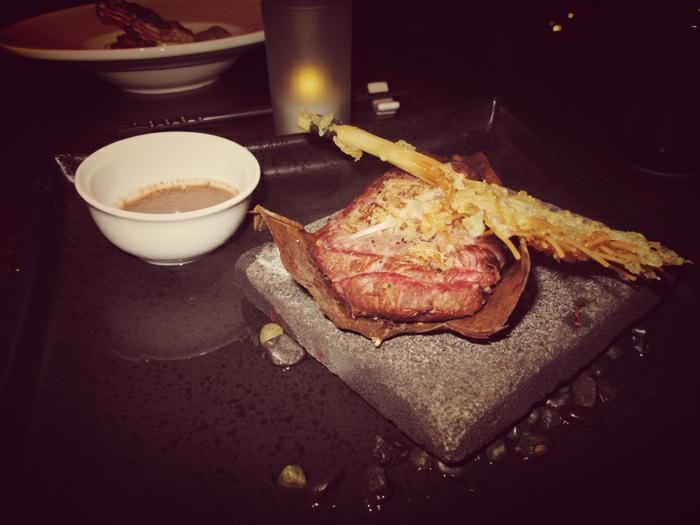 Beef Tenderloin on Pu Ye Hot Stone
Seafood Platter in Saffron Sauce
I didn't take picture of all the dishes we had as it was dark and i didn't want so many flashes going off cus i felt it was rude to distract the people at the other tables.
The waiters are all very attentive and food is served really quickly. They explain each dish they serve and recommend how you should eat it. They are so fast it's like when i'm done with my cold dish, the side dish came almost right away! Love it! The service at DOZO will really impress you.
They asked what occasion we were celebrating and my boyfriend said it's our anniversary + my pre-bday dinner so they prepared this complimentary dish...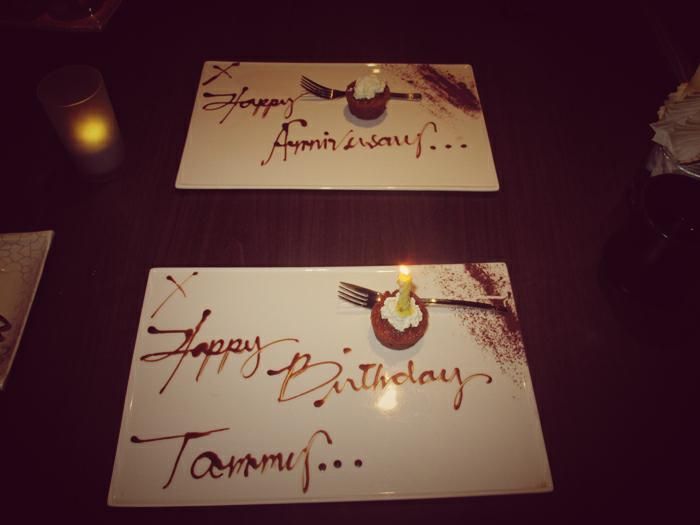 How sweet of them! :)
I Love You! Happy 2nd Anniversary, Loverboy!
DOZO sure did not disappoint me one bit.
If you're looking for a restaurant with a nice romantic setting and good food, i HIGHLY RECOMMEND DOZO! If someone brought me there on a First Date, definitely +1 point for him. Haha.
491 River Valley Road
#02-02/03 Valley Point
Tel: +65 6838 6966
More pictures of the gorgeous neck piece i'm wearing...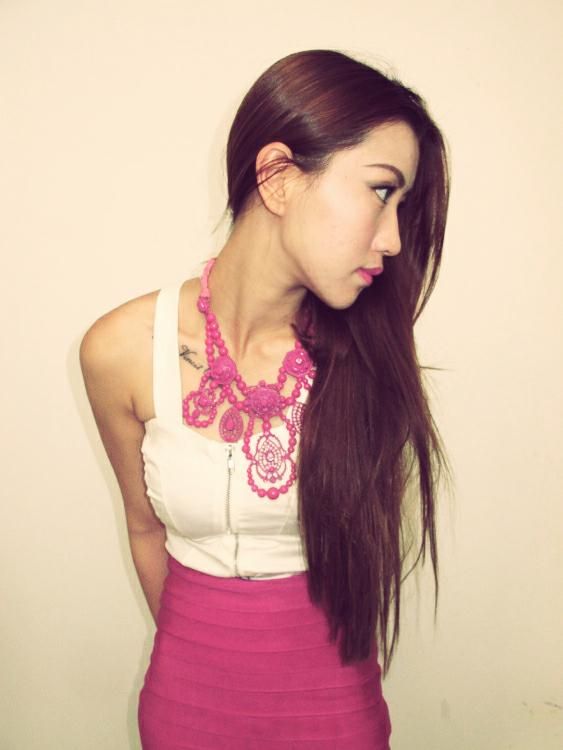 Thank you Too Absorb! Do check out
Too Absorb
for really edgy and beautiful accessories.
http://tooabsorb.com/

P.S I've been feeling extremely down recently cus of my complexion. If you've seen me lately, in real life, you'd be shocked. Everytime i go out now, i've to pile like shit load of foundation + concealer cus of my horrible complexion. I thank this video here.

Helpful to the max! I don't do this everyday, don't worry. Only on days i have to do photoshoots or meet my friends (which is only 2 days a week). My skin is so terrible i've to be on medication now for it. I thank God for make up...and photoshop. Without it i will be so helpless and depressed. Right now my skin is in a state i never imagined it would be. I want to go for facial but the doctor i went to said under the medication i'm on, i cannot go for facial. So i've to live with a bumpy face for a month or so. Once my skin stops breaking out, i know my face will be filled with scars (because i am a picker, sadly. my fingers cannot leave my face alone...). Hopefully Beauti Instinct can help me out with my scars then. I want perfect skin again. :(