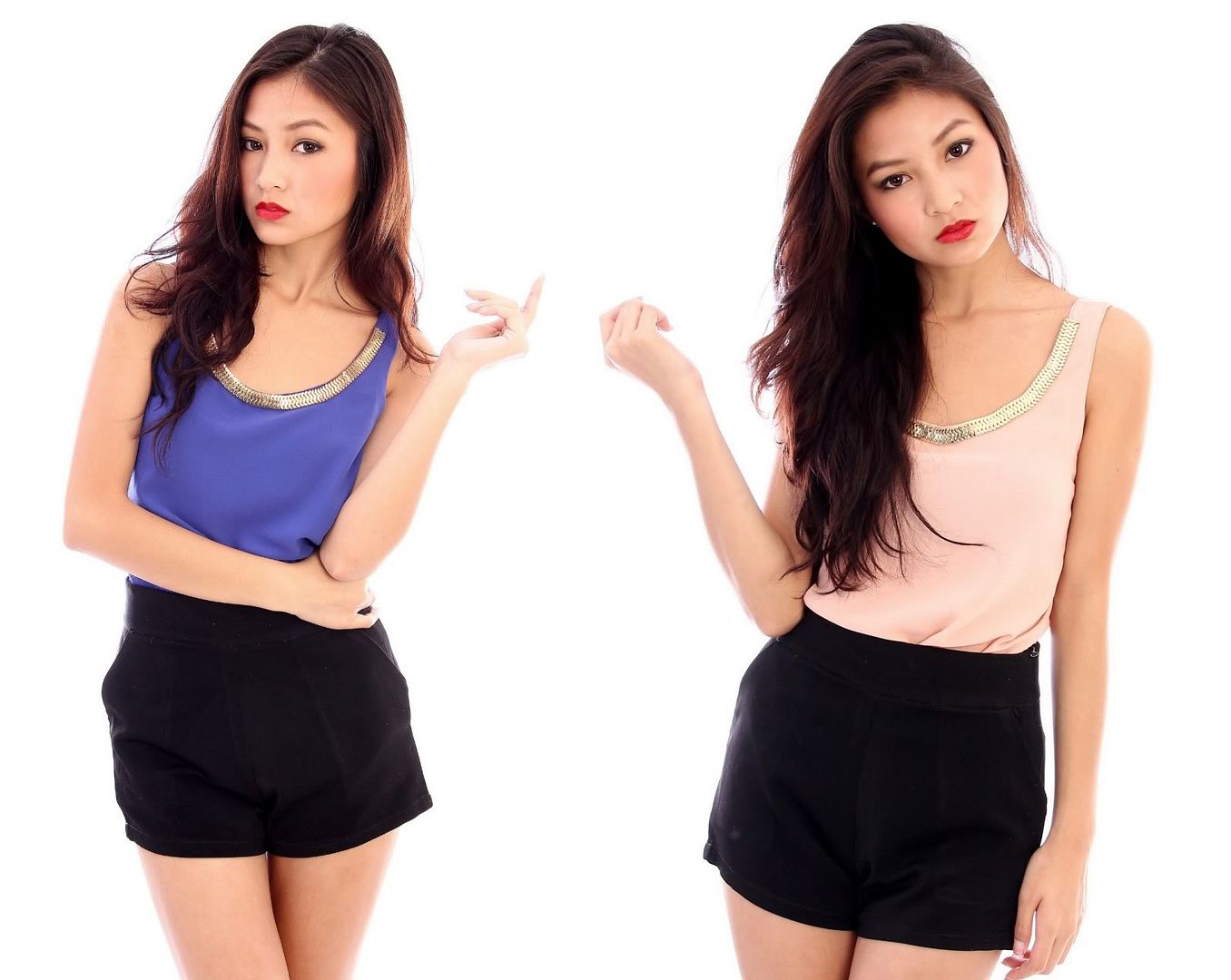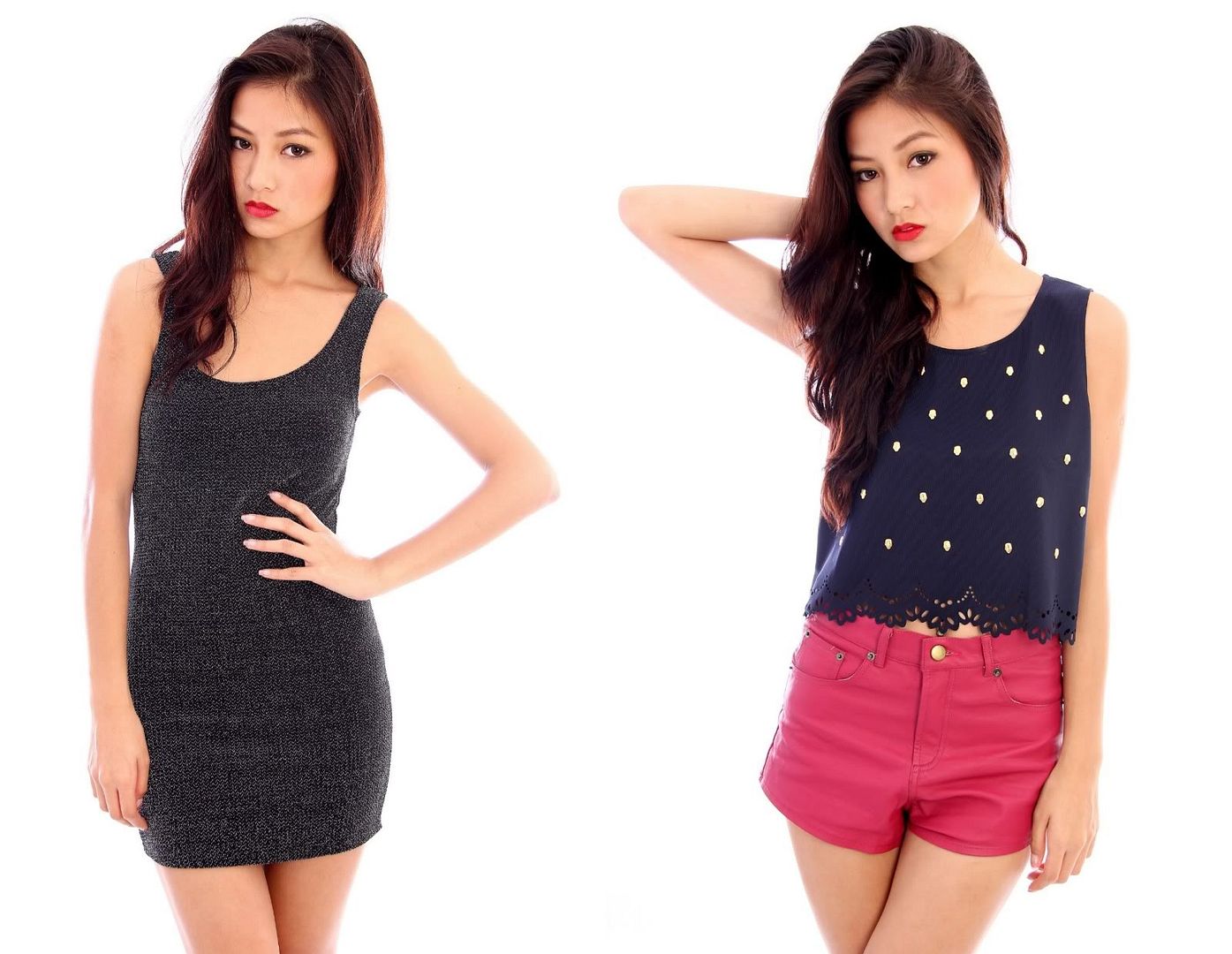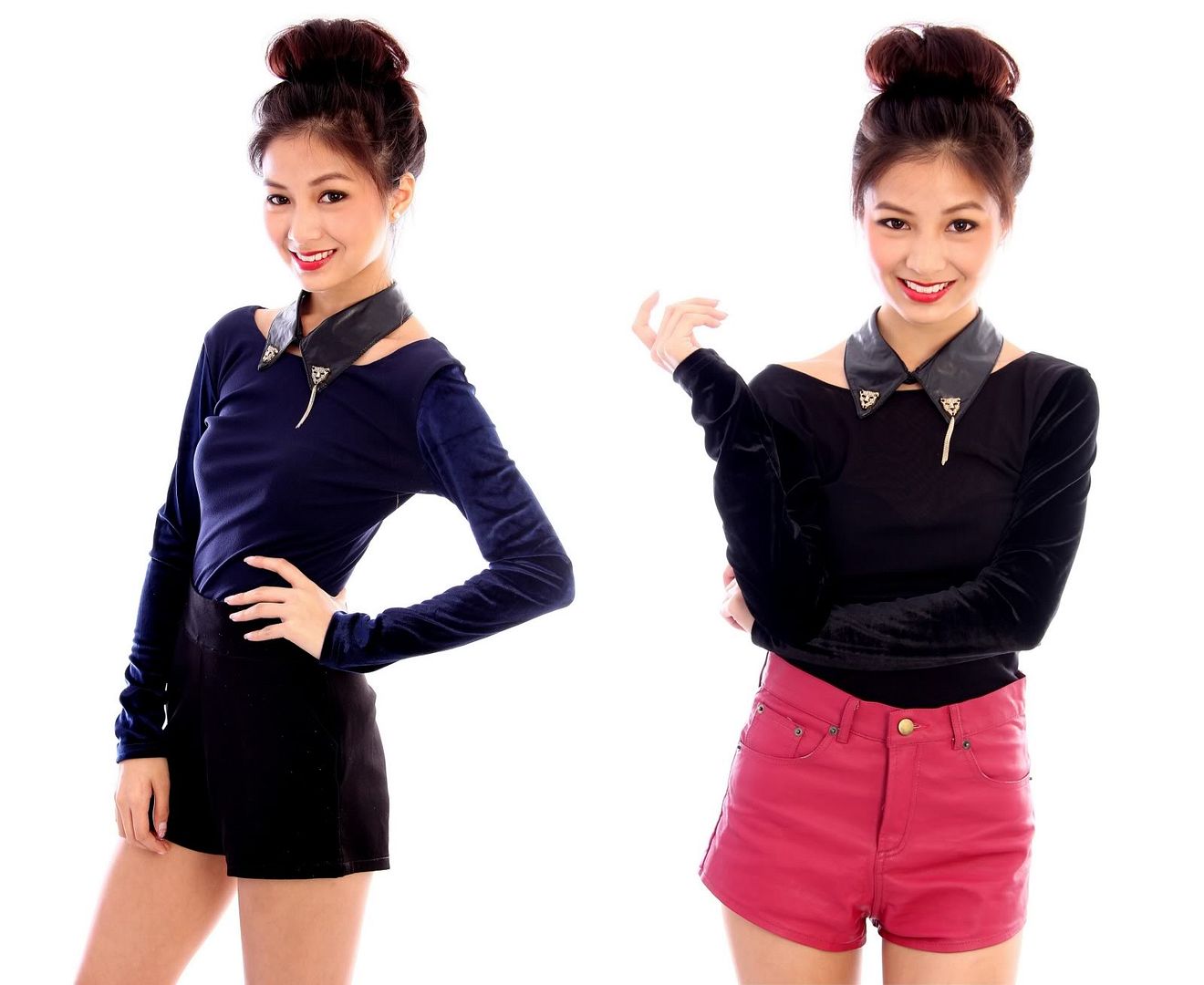 While it is their aim to bring to you pretty apparels and items, quality at OOTD is never compromised. Each and every single one of their products has undergone quality checks by their team, before they reach their customers' hands. :)
They also do INTERNATIONAL SHIPPING! :)
***MUST NOTE!***
For Collection SIX, Spend Just $50 to receive a $5 VOUCHER for your Next Purchase! Spend above $100 and receive a Complimentary Post Bag, on top of the $5 VOUCHER!
(Complimentary Bags are While Stocks Last Only, *Terms &Conditions Apply*)
In a top and bag from OOTD...
The top with gold chain detail is like a less boring basic. Love how it goes with almost anything! The bag is of really good quality! Great for work as it's really spacious and sturdy.
Don't Forget to quote 'TAMMYTAY' OR join their Mailing List, to get $1 off each item purchased.
Head Over to their FACEBOOK PAGE to Participate in the LIKE and SHARE Contest to WIN AN OUTFIT OF YOUR CHOICE!
See you at the Launch, this Sunday, 21/10/2012 @ 9 PM! ;)
Instagram: OOTD [Obsessions Of The Damsel]
LiveJournal: www.obsessionsofthedamsel.livejournal.com