This is my 2nd time working with
KLM
! One of the best companies i've worked with in all my years of blogging because thanks to them, i got to visit Bali and now, Amsterdam. My first trip to Bali can be read
HERE
and
HERE
. :D
This time round, i was given the opportunity to travel to
Amsterdam
with Brad, the guy behind
Ladyironchef
(One of Singapore's Top Food Blogs) and his lovely girlfriend,
Melody
.
We got on the plane at 1+am and travelled 13 hours in the
KLM
plane. The 13 hours passed pretty quickly as it was 1am and that's bed time for me so when i woke up 10 hours later, i spent the other 3 hours later watching movies on board. The in flight entertainment system is pretty awesome! Lotsa movies, new and old...and not to mention TV shows like How I Met Your Mother, Modern Family, Two Broke Girls...etc! Oh and i also spent the last hour listening to KPOP music!
Food was served on board and it was yummy. Was really tired so i didn't snap pictures but the food's pretty tasty. Despite how tired i was, i finished it all. :)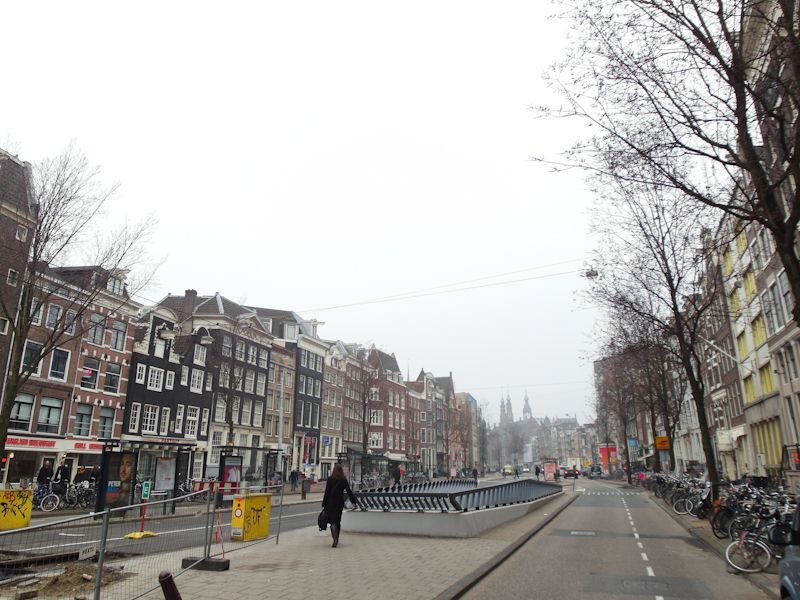 I did not expect Amsterdam to be SO BEAUTIFUL!!!! It was reeeeeally cold (around 1 degree) when we landed but i kinda enjoyed the cold cus it is really too hot in Singapore.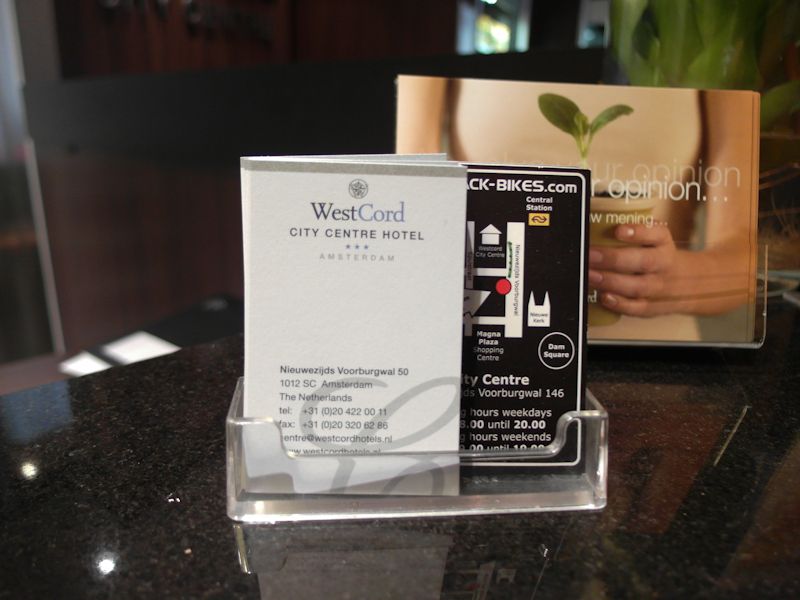 Checked into the WestCord City Centre Hotel! The location of this hotel is SO CONVENIENT. Next time you're in Amsterdam, i highly recommend this hotel. Lotsa restaurants and cafes around the area and not to mention, the shopping street is just a stone throw away from the hotel.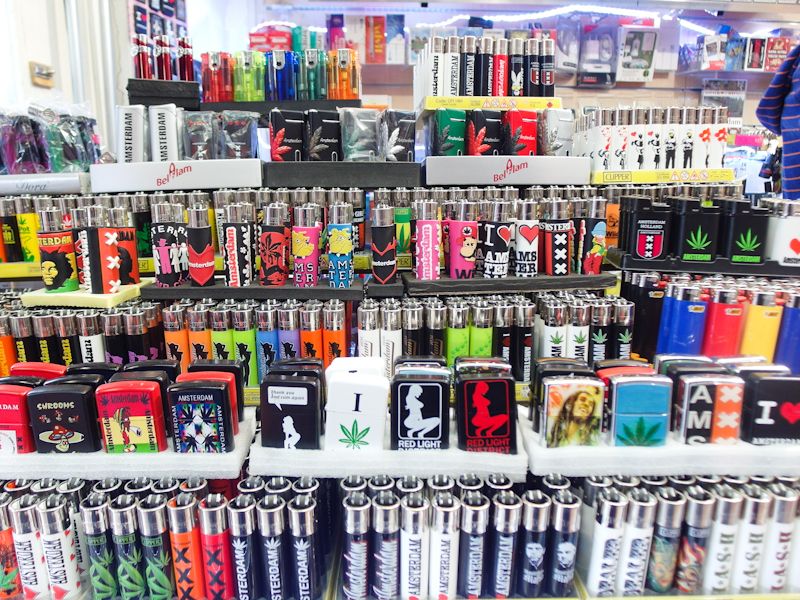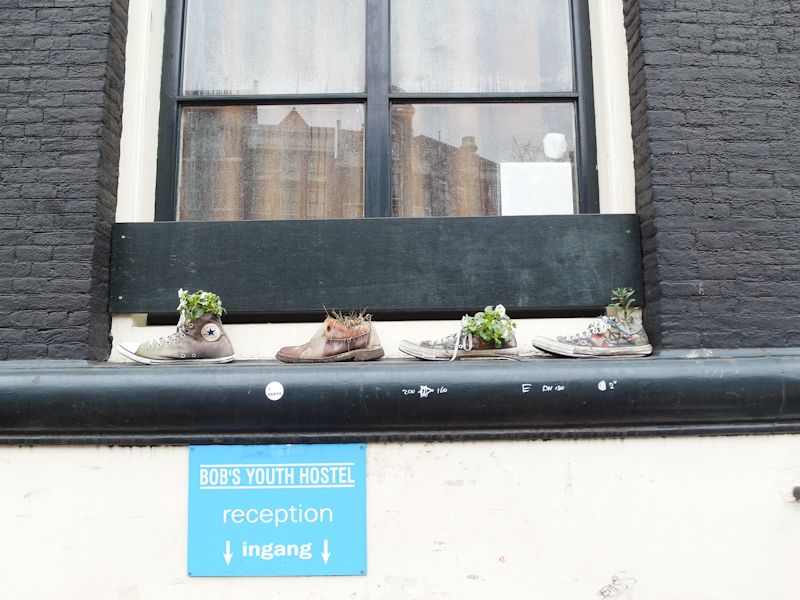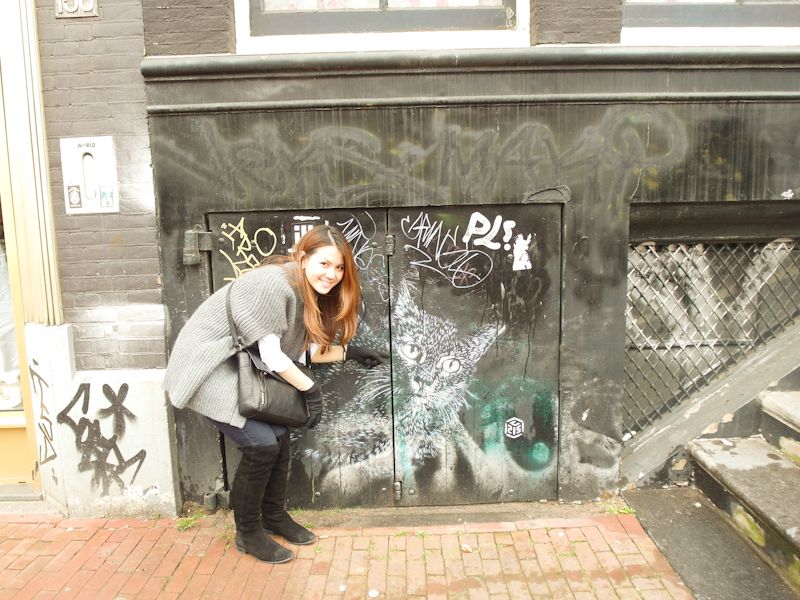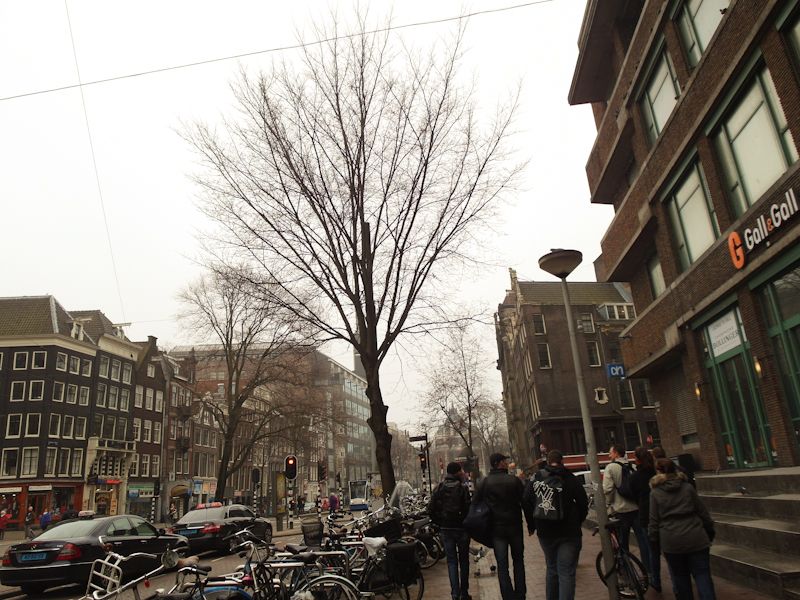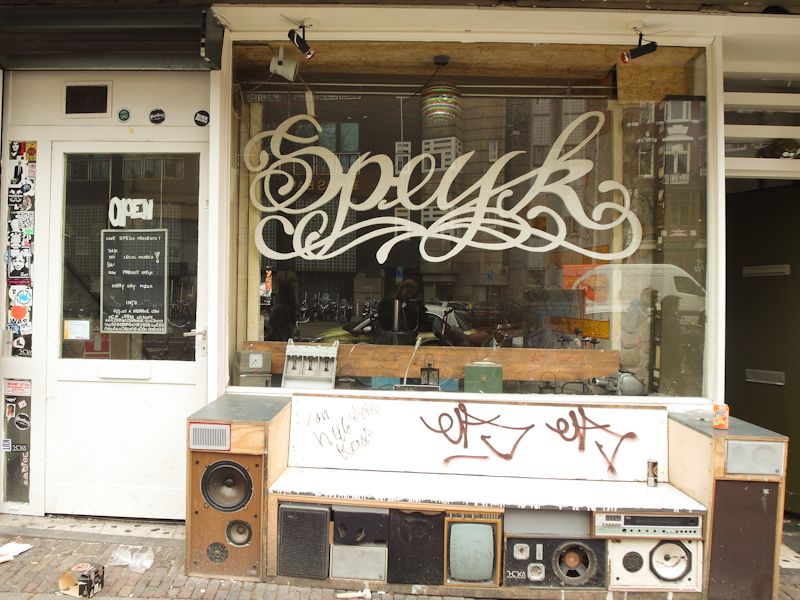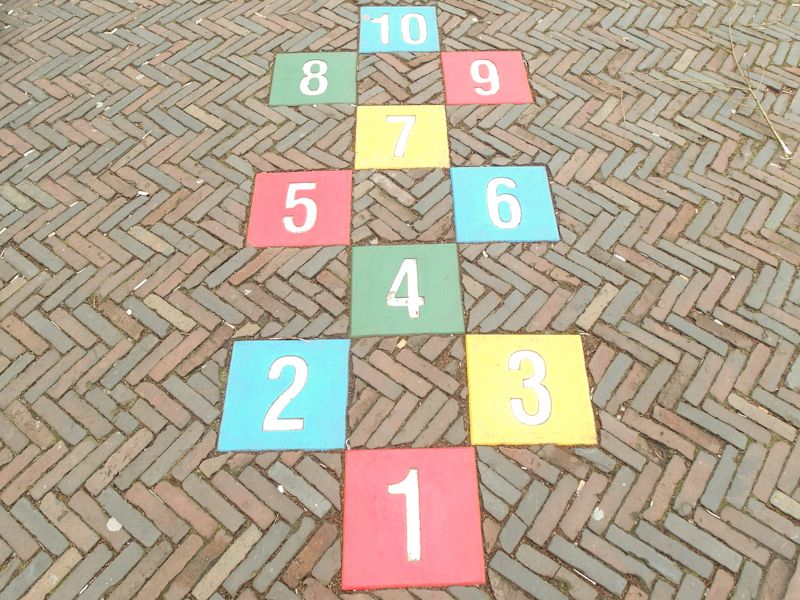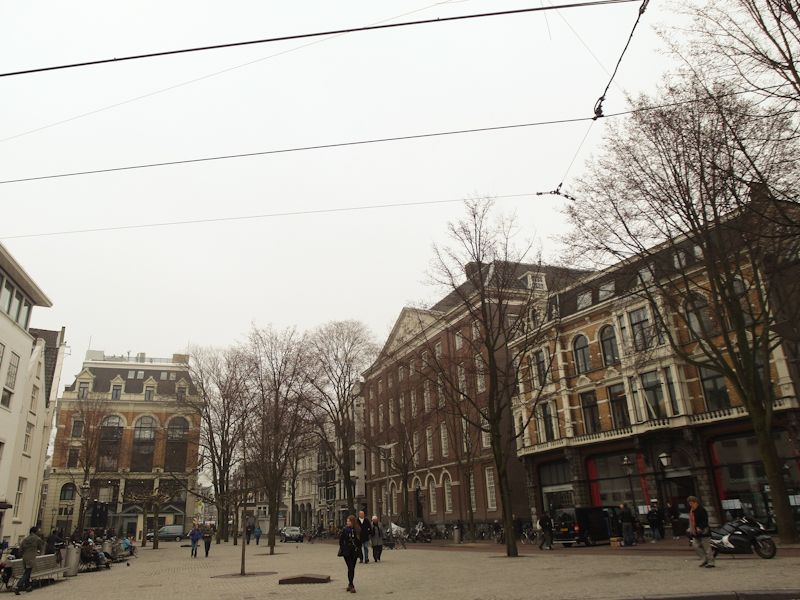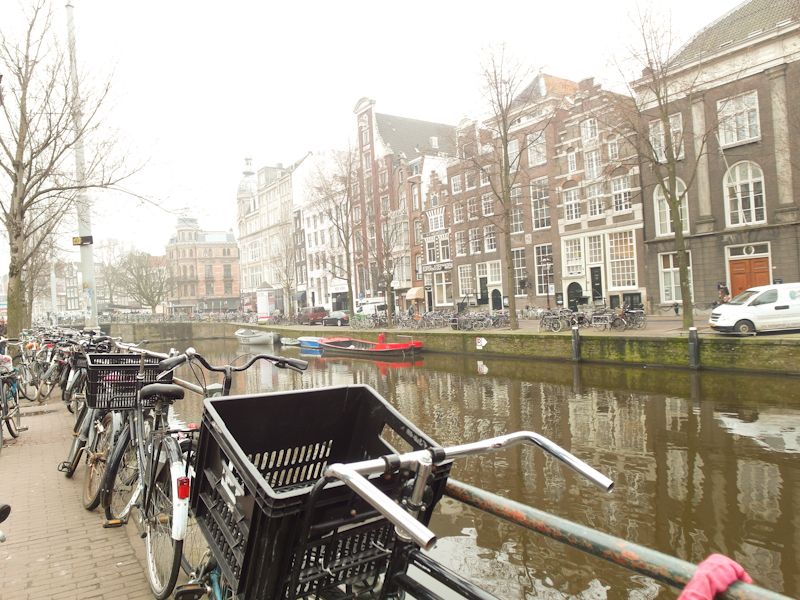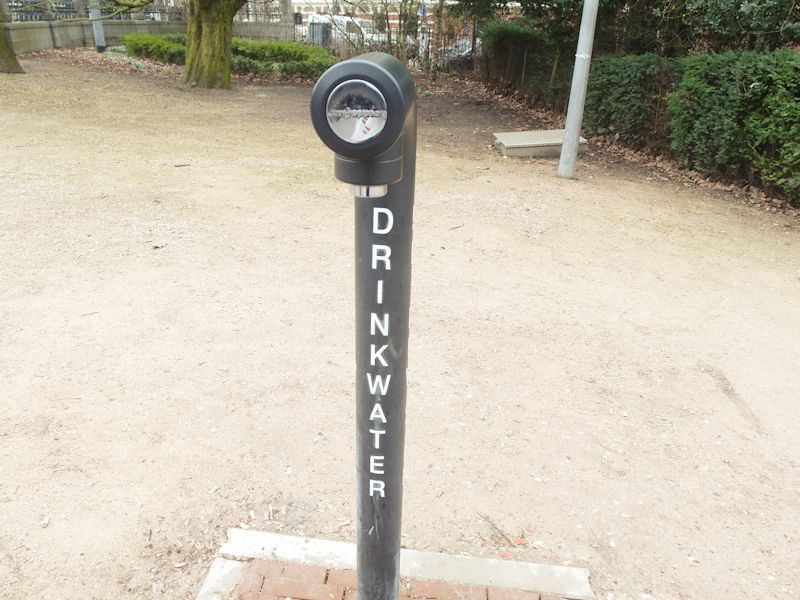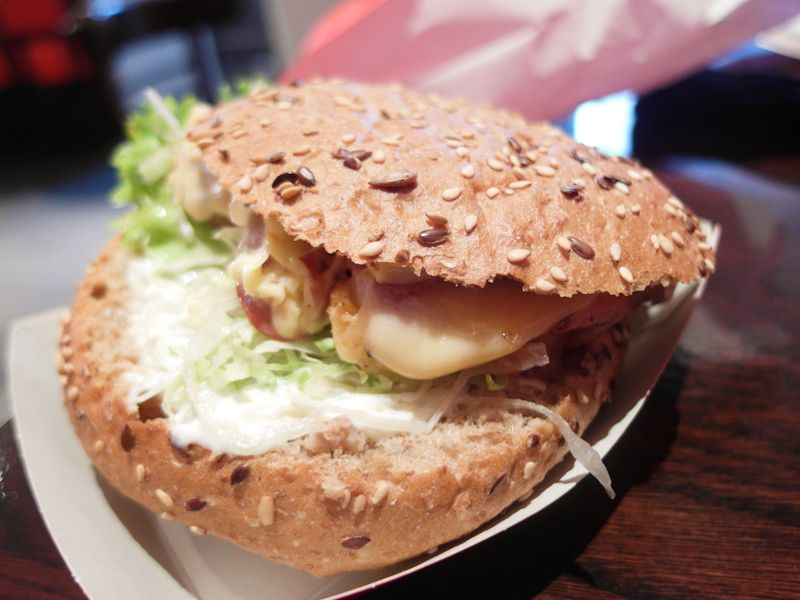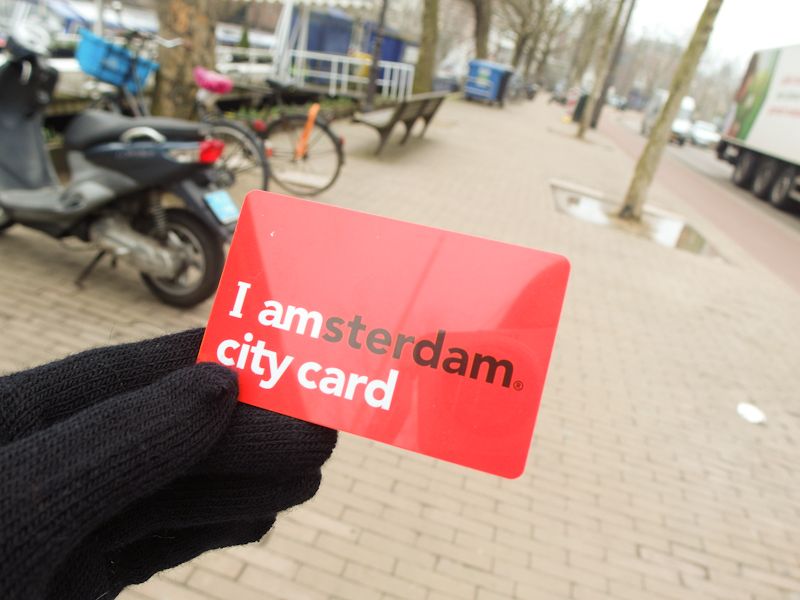 When you visit Amsterdam, it's best you get this Iamsterdam card! It also includes a card for you to take public transport. For more information, check out the Iamsterdam website
HERE
.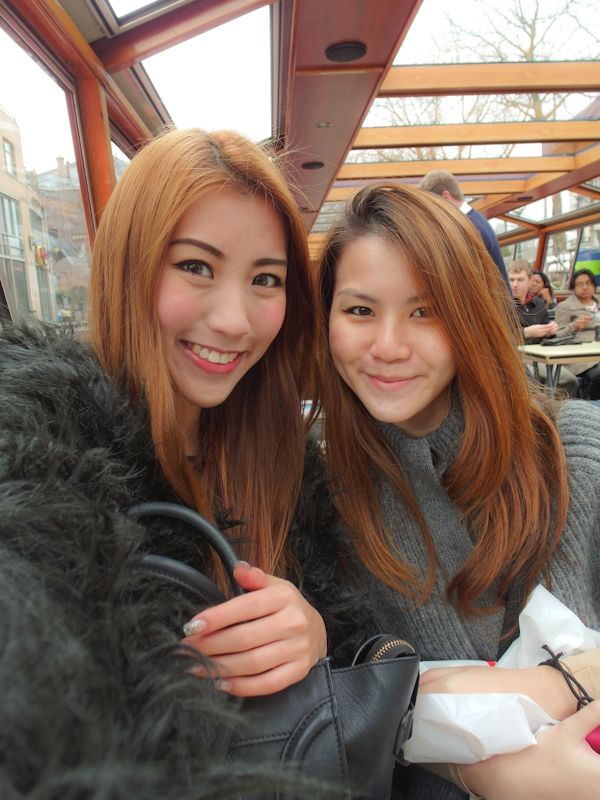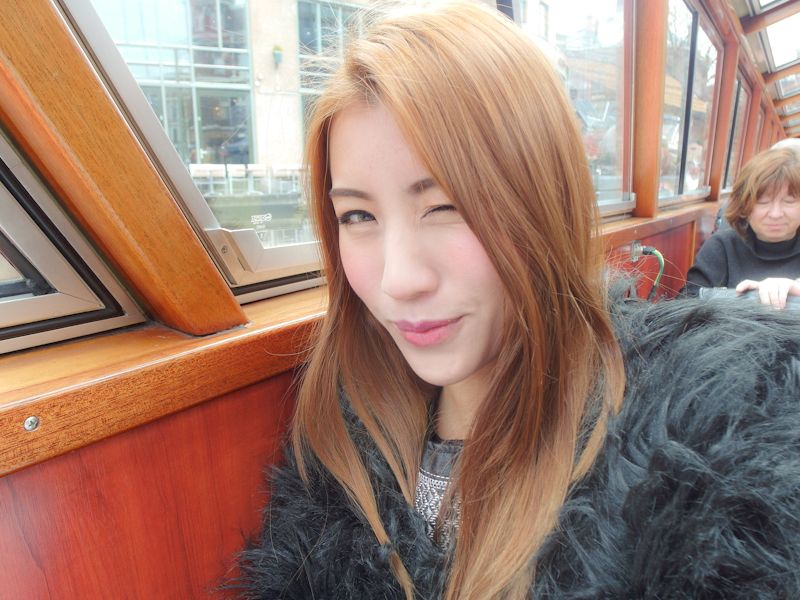 First we went to get on the Canal Cruise. The Canel Cruise is a MUST TAKE when you're in Amsterdam. You'll learn a lot about the History of Amsterdam, the Buildings and etc. It's a 90min ride bringing you through the many dams in Amsterdam. Exploring Amsterdam without walking much - great for lazy travelers who hate to walk. Hehe.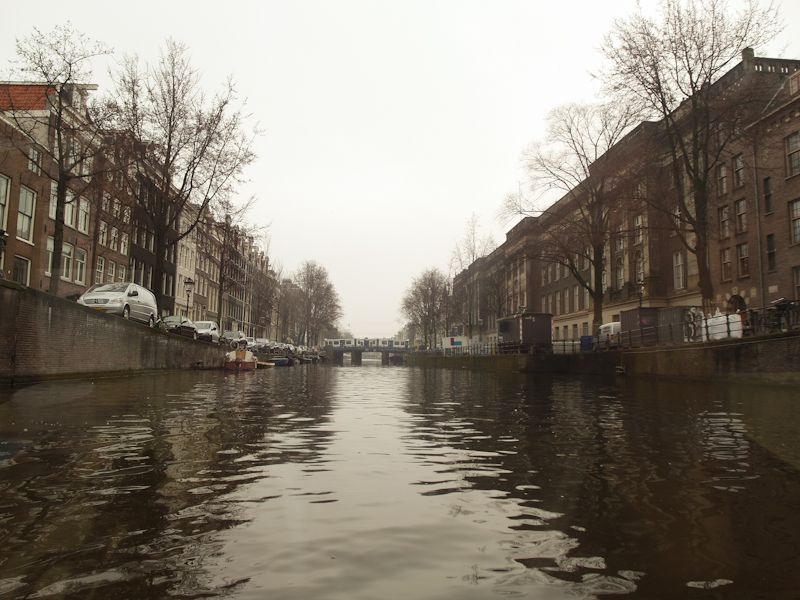 Do you know how Amsterdam got its name? The name is a derivative from Amstel dam pointing to the city's origin: a dam on the river Amstel. The city was founded in the 12th century as a small fishing village.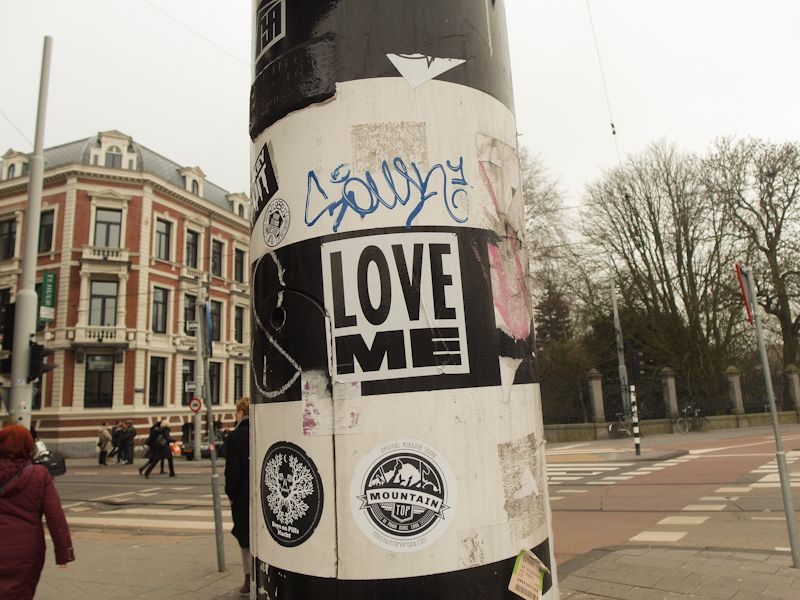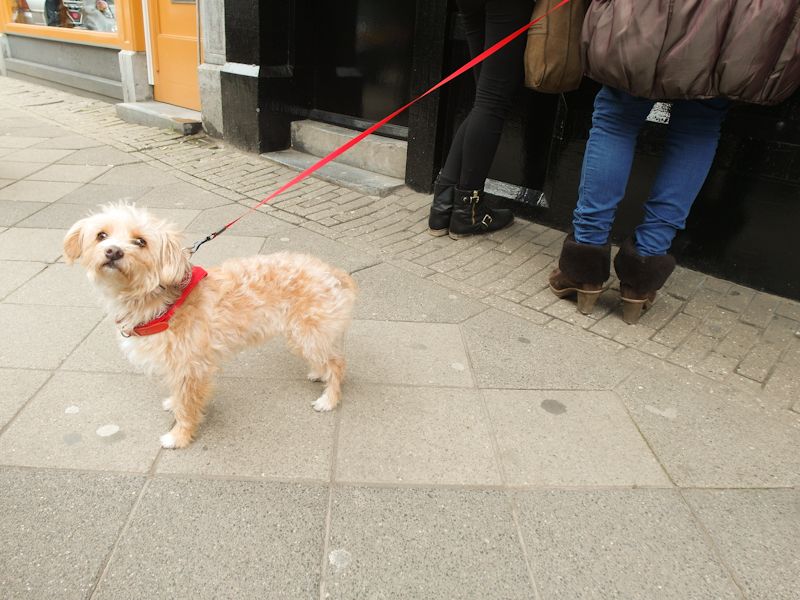 P.C Hooftstraat for branded shopping!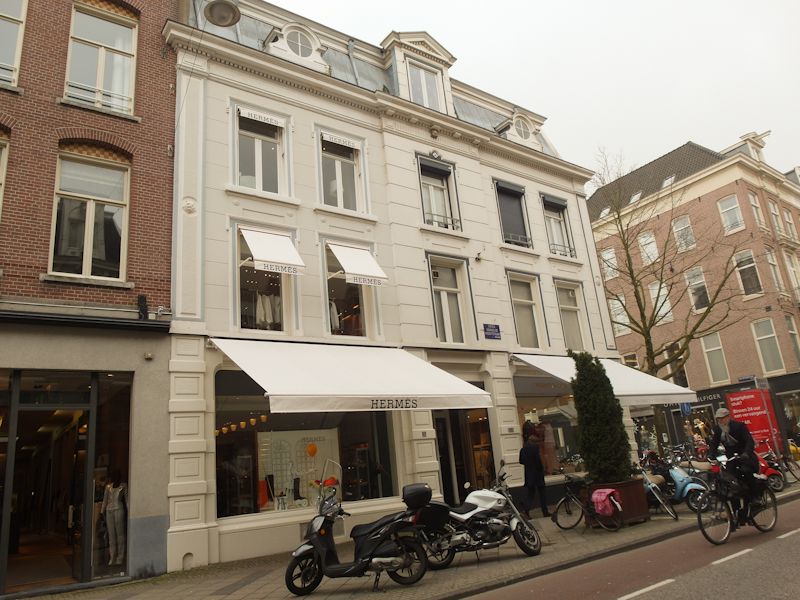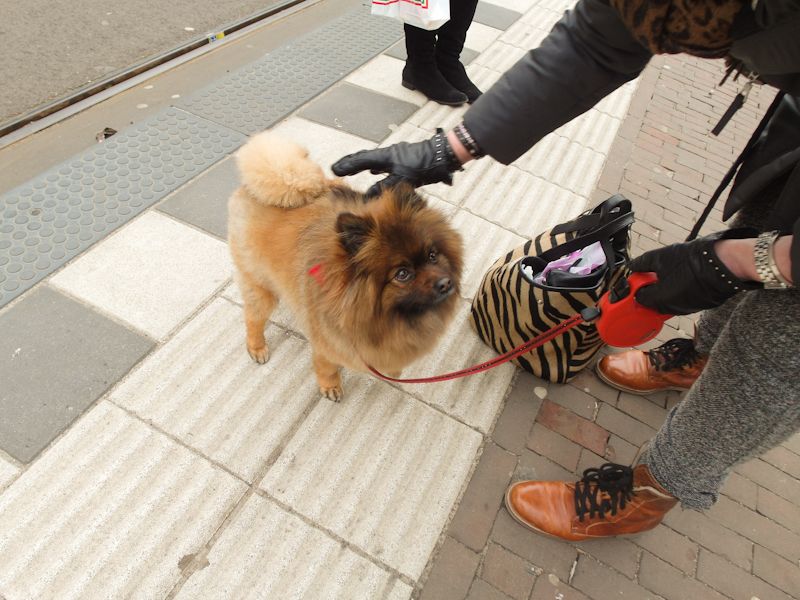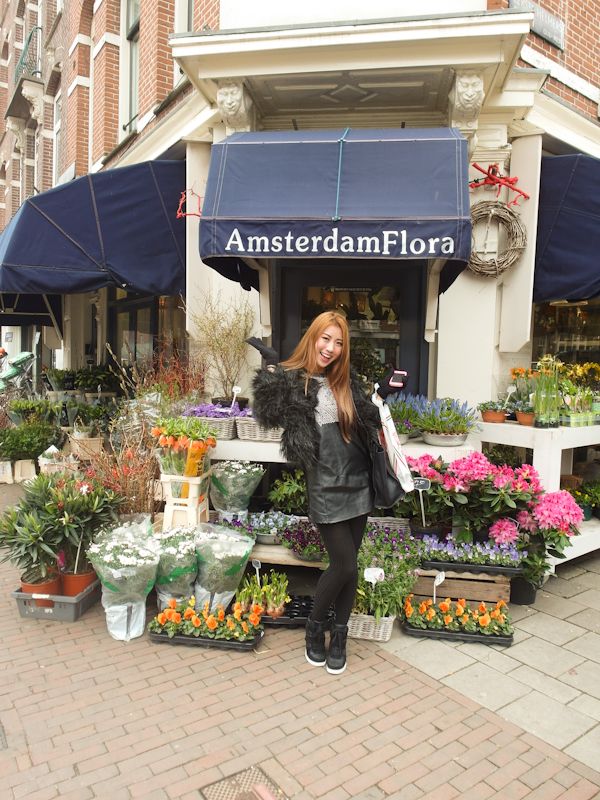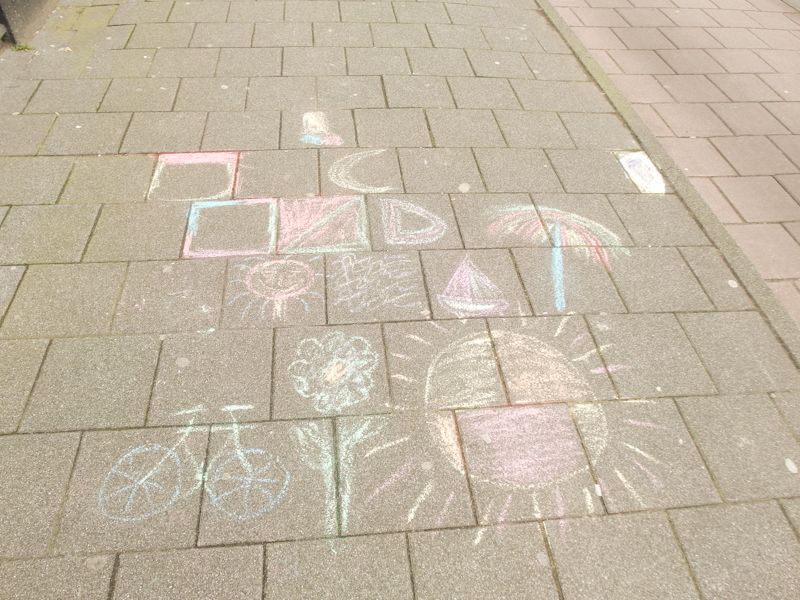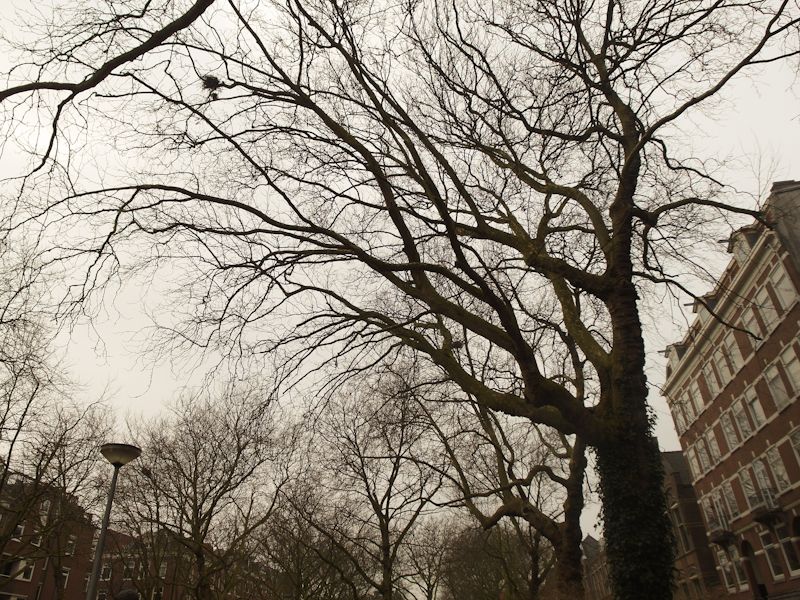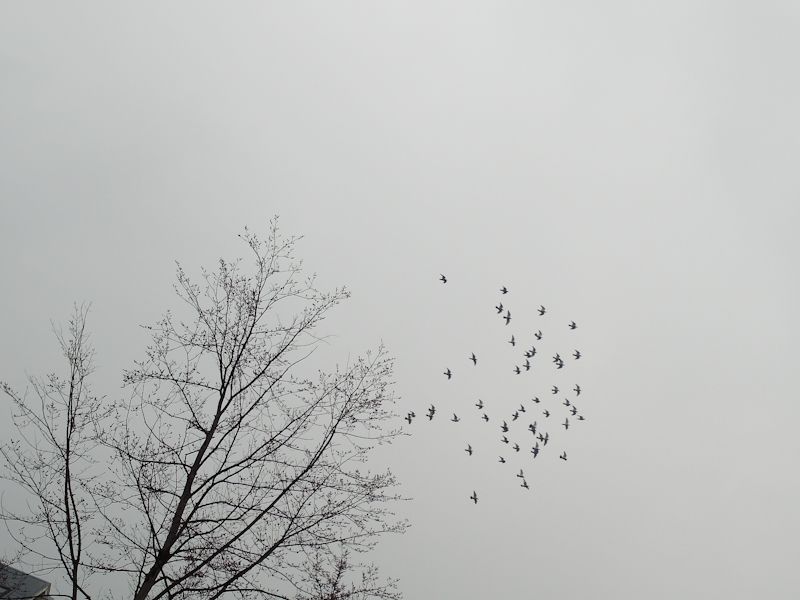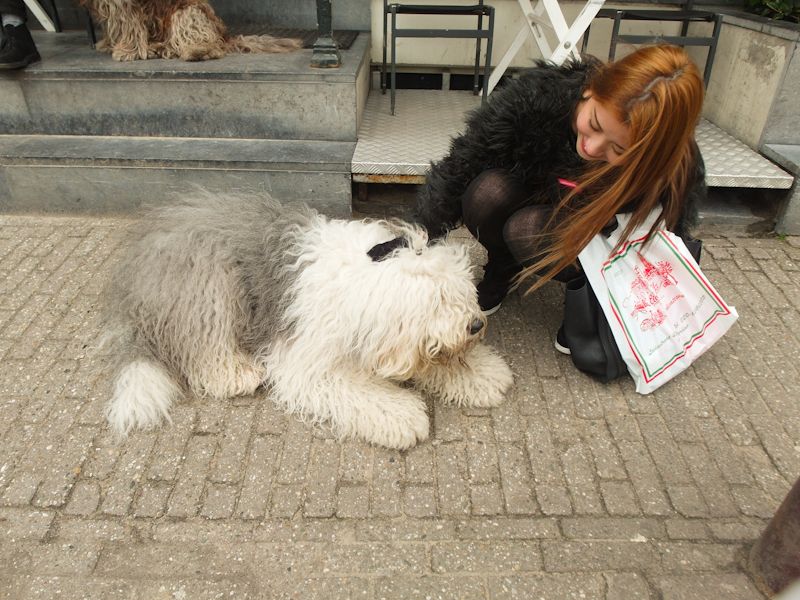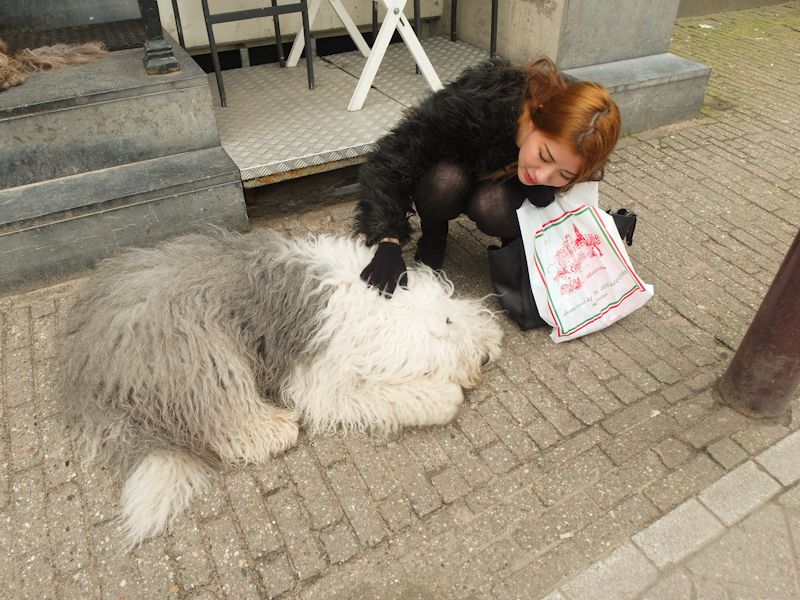 He is HUGEEEE! Can't really tell from the picture but he is reeeeally BIG! Oh and fat and fluffy! :D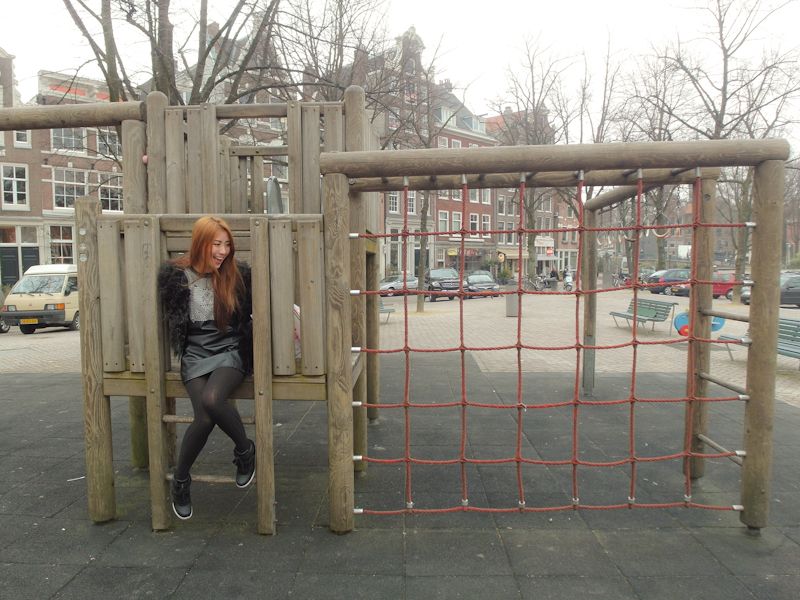 Carmen and I spent HOURS walking around Amsterdam. We got to places by walking, with the help of my Google Map because we were clueless on how to take the trams and buses. It was nice and beautiful! And despite how tired i felt at the end of the day, IT WAS SO WORTH IT.
We told Brad and Melody about our day and our superrrr long walks and they taught us how to take the tram and told us how easy it was to get around Amsterdam by the tram.
The croissants we had for breakfast at the hotel was SO GOOD. Carmen and i had like 3 croissants a day? Hehe.
Day 2: We visited the Hermitage Museum to look at Van Gogh's art works!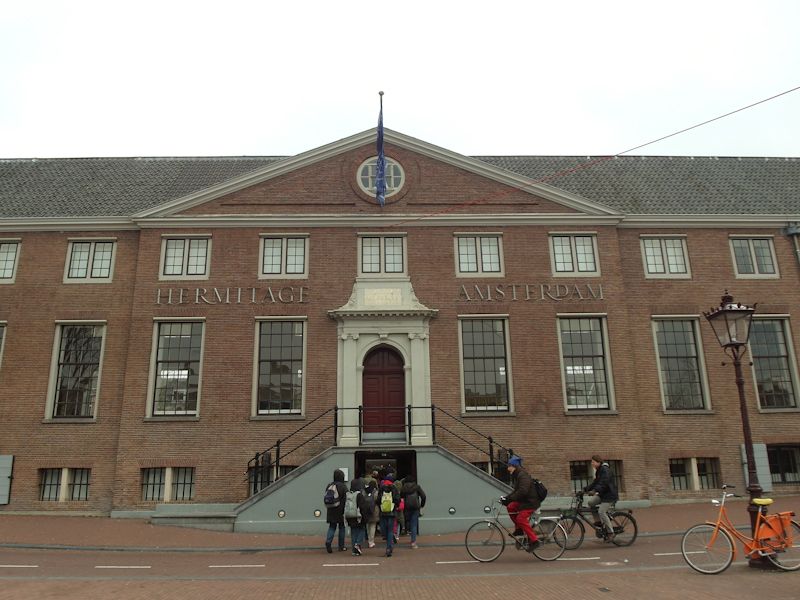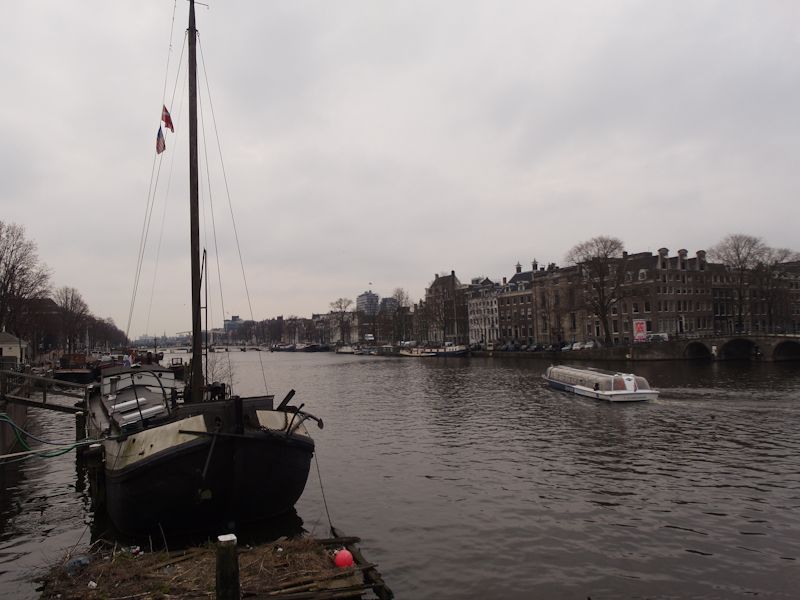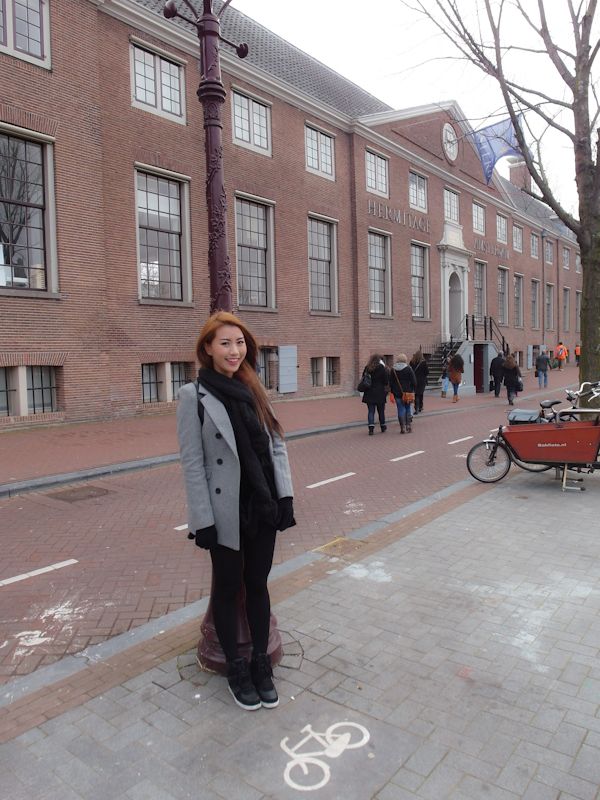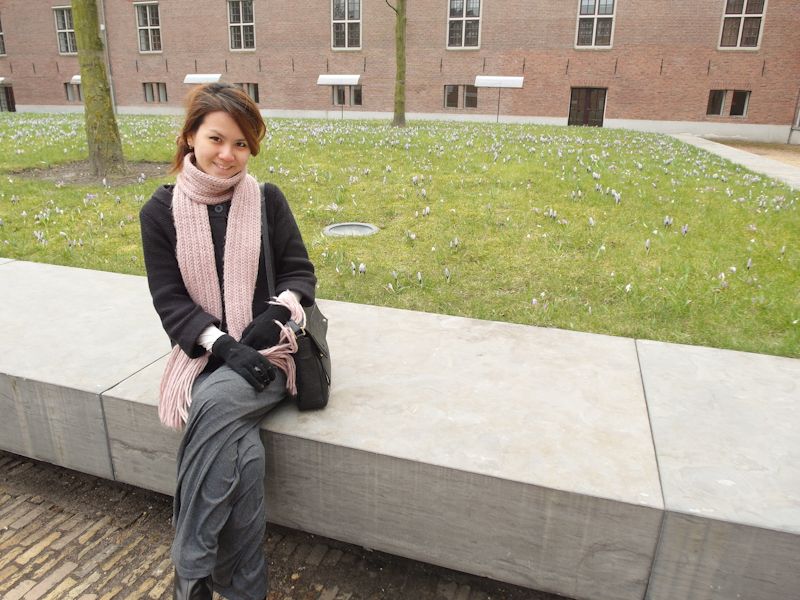 We then met Brad and Melody for Lunch at De Kas.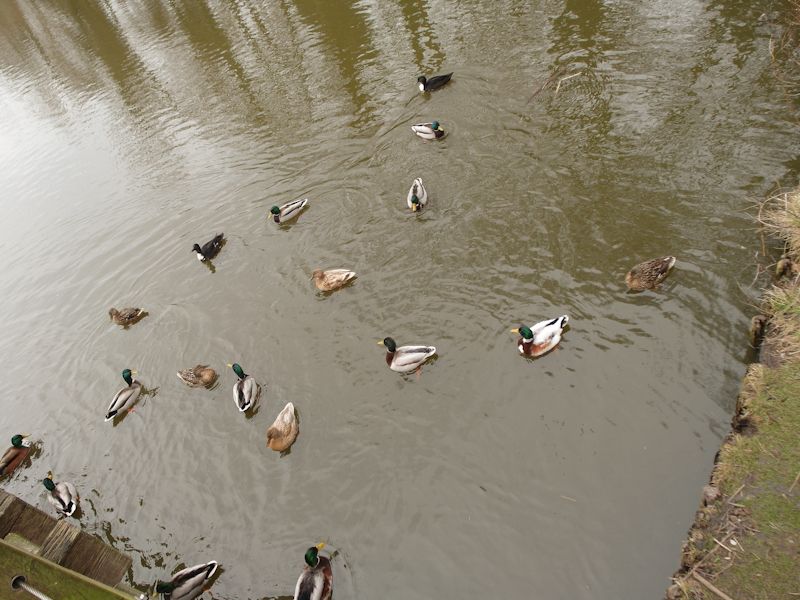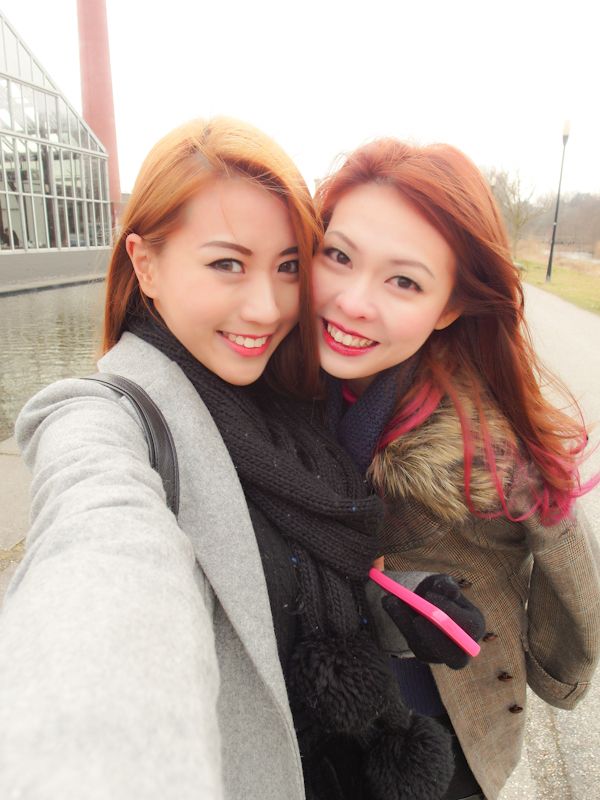 We had lunch in a pretty glass house! Can't go wrong following Ladyironchef's recommendations. Hehe.
After that Carmen and i went to Nine Streets to do some shopping...
Here's a shop i kinda like called New Yorkers! The prices are really reasonable, ESPECIALLY THE SALES SECTION!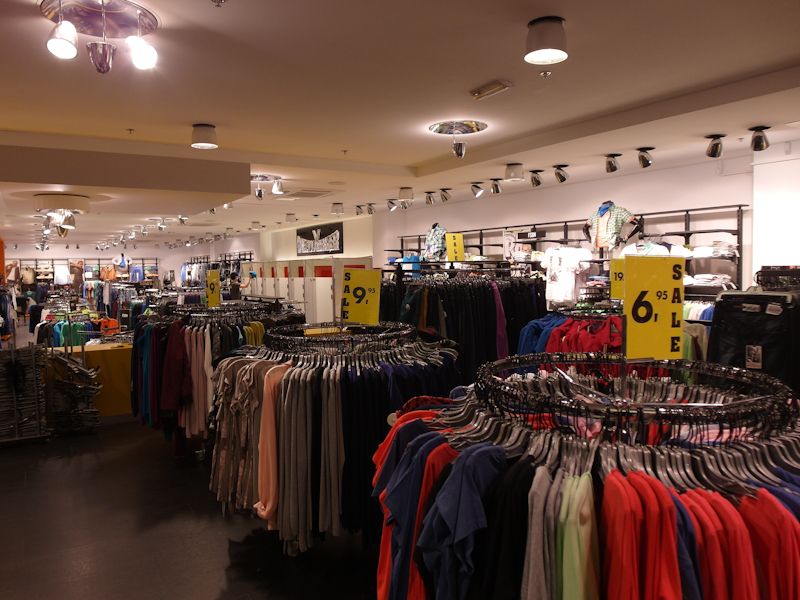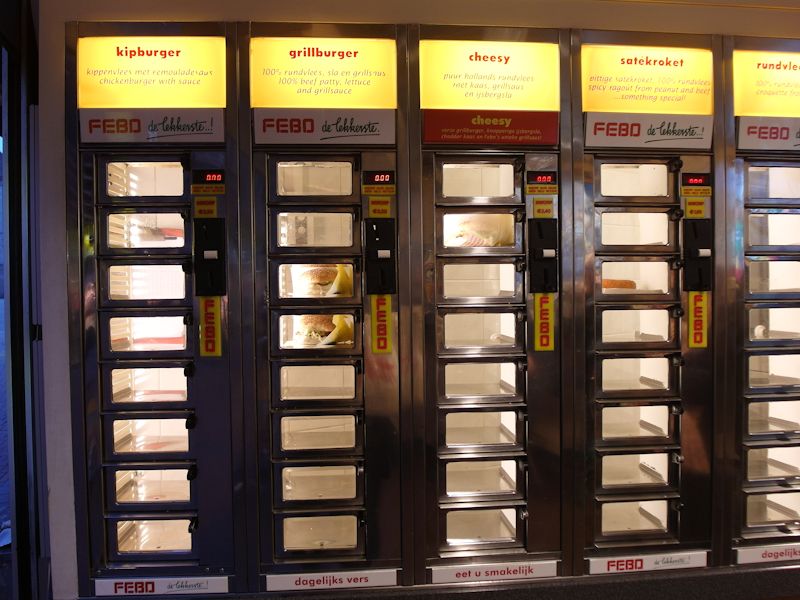 Burger vending machine!
Was flipping thru a book and saw this quote!
Mid Afternoon Snack was yummy, thick and crispy fries from Manneken Pis.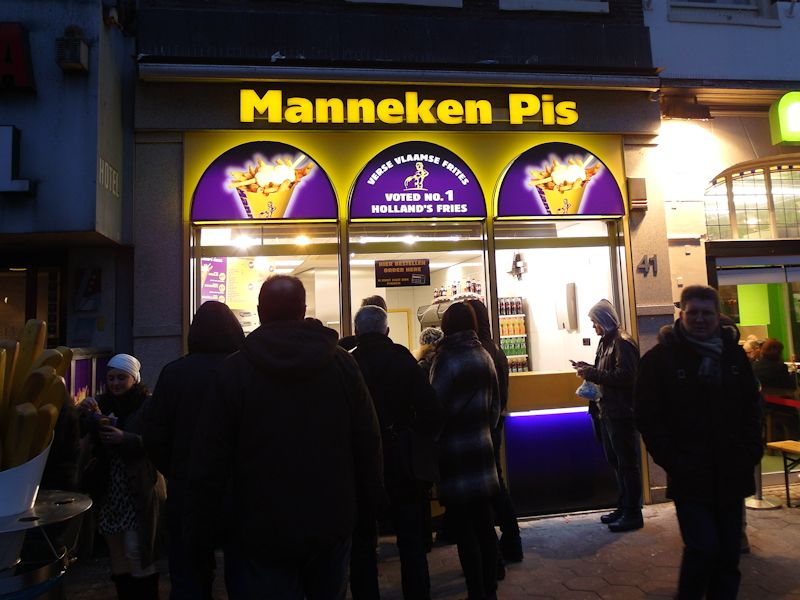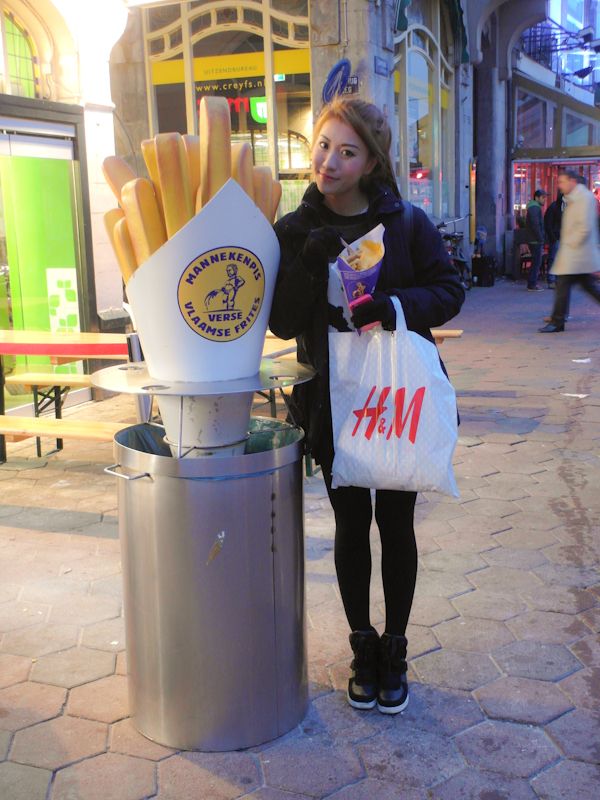 And after a long day, we met up with the couple again for a nice dinner at Haesje Claes.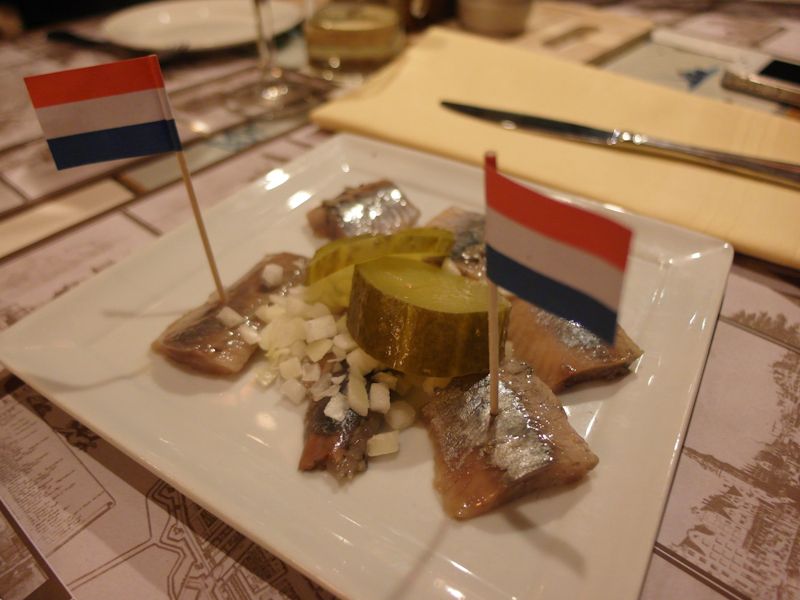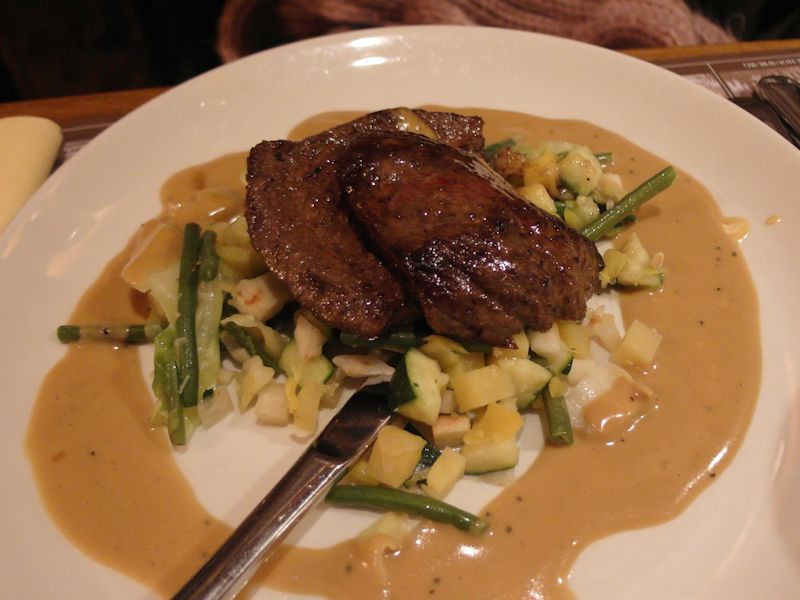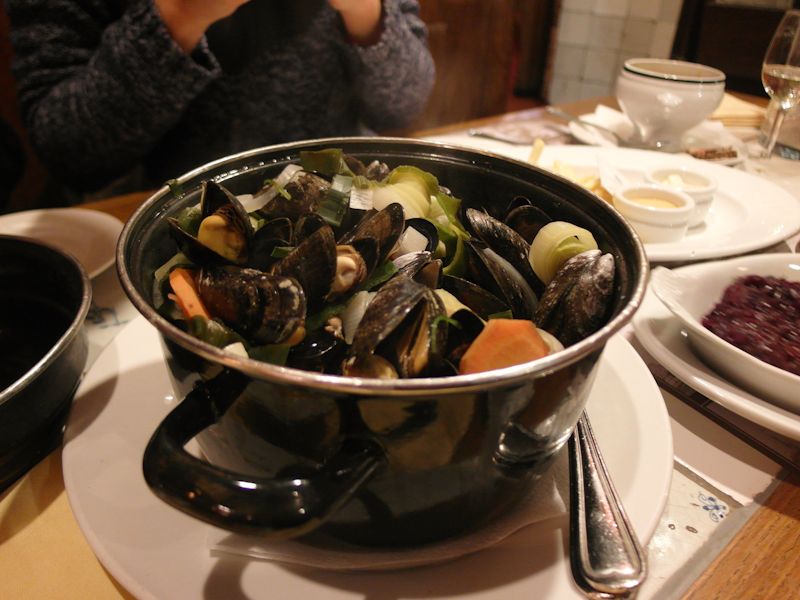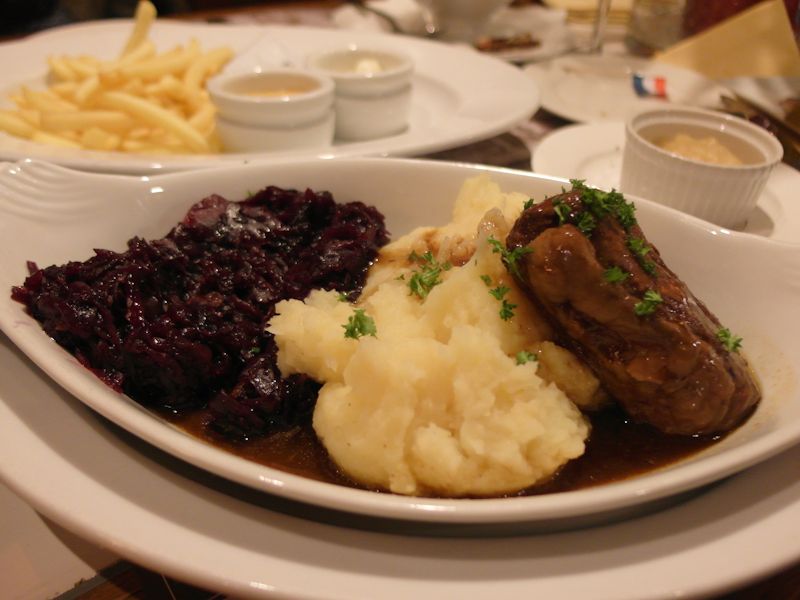 Day 3: Carmen and I visited the Albert Cuyp Market!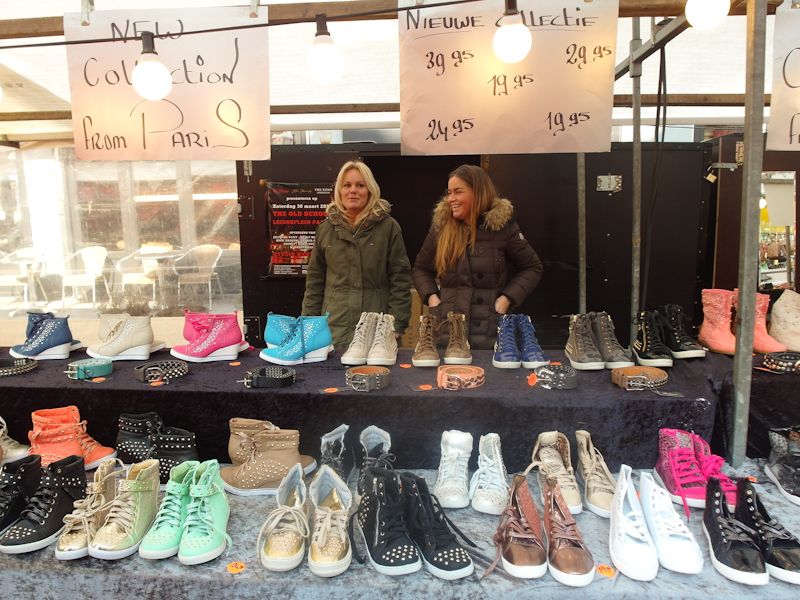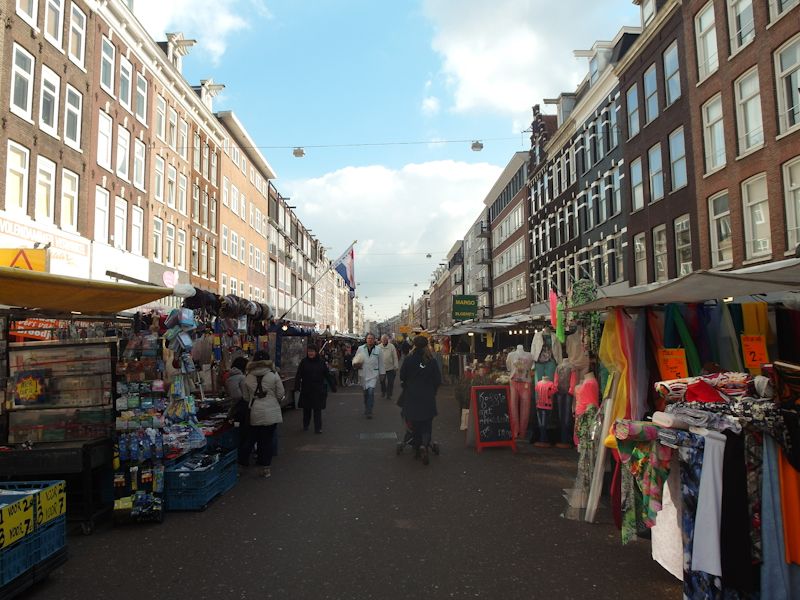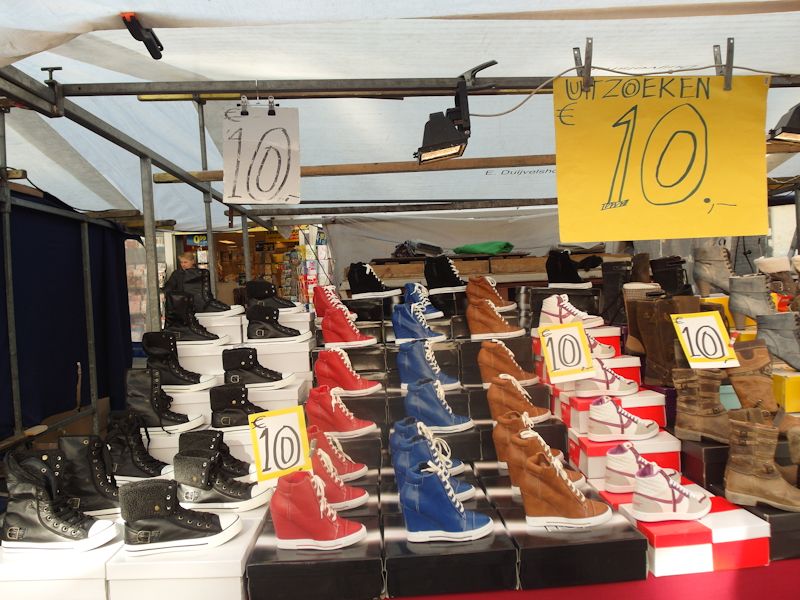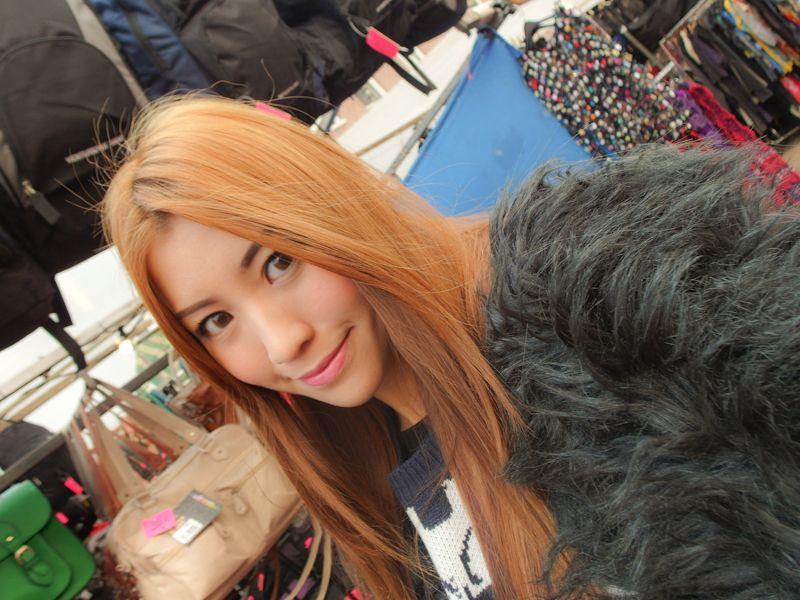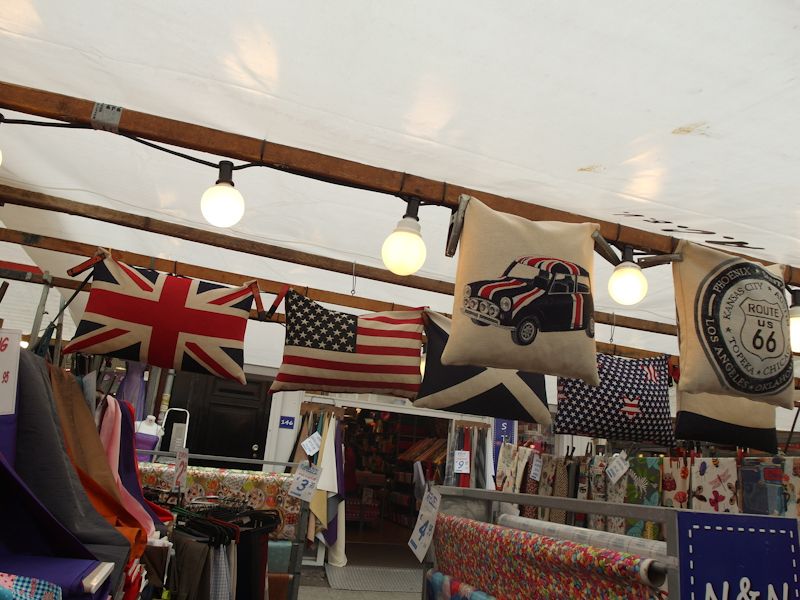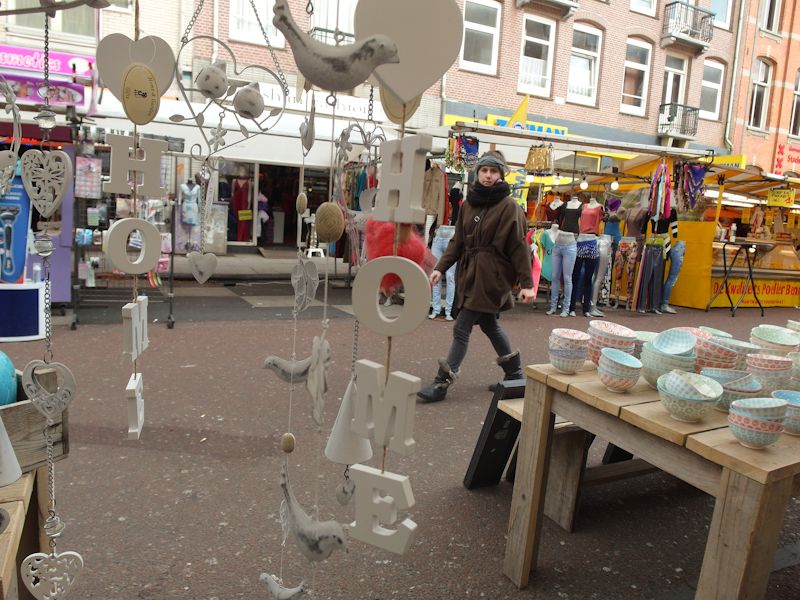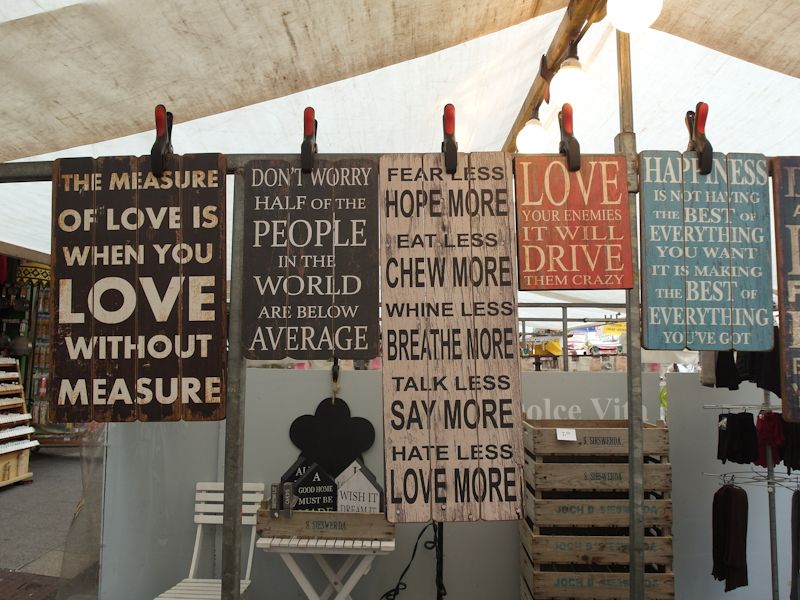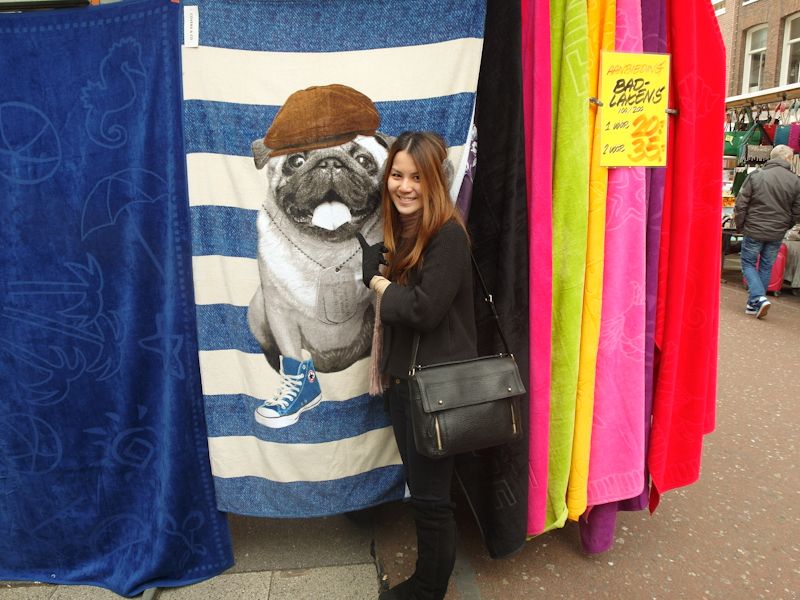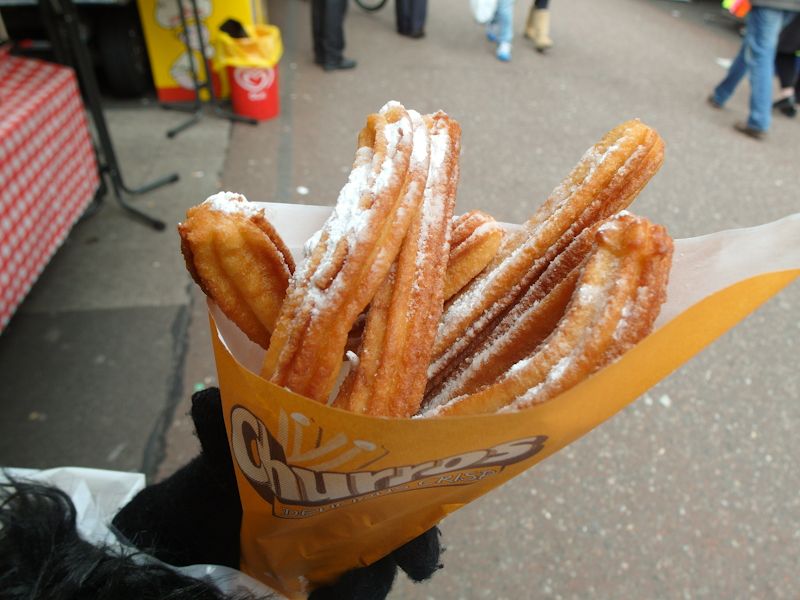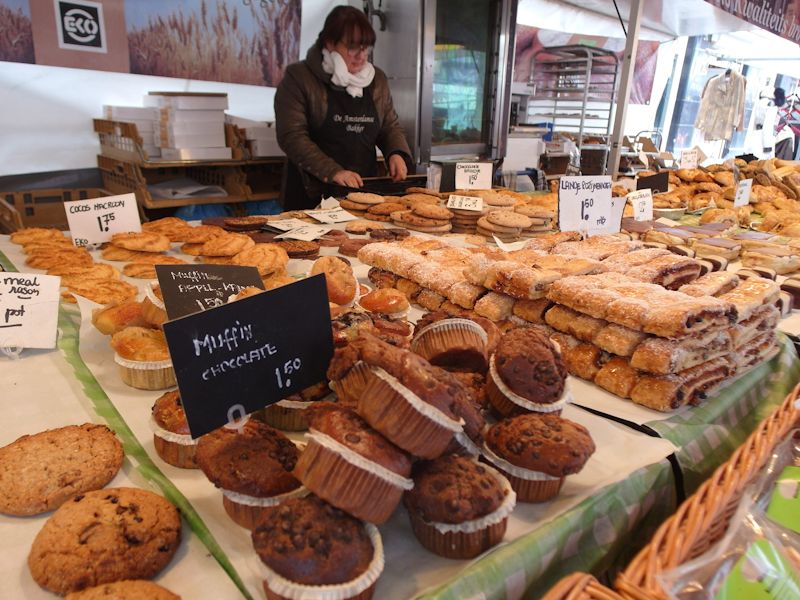 It's like a looooong street with tons of shops. There's like everything there. Clothes, shoes, bags, accessories, food, bed sheets, home decor...etc! The long street kinda reminded me of Hong Kong's Ladies Market!
Suddenly, we saw like some white stuff falling from the sky. I was telling Carmen it could just be dust. Then it got heavier and heavier...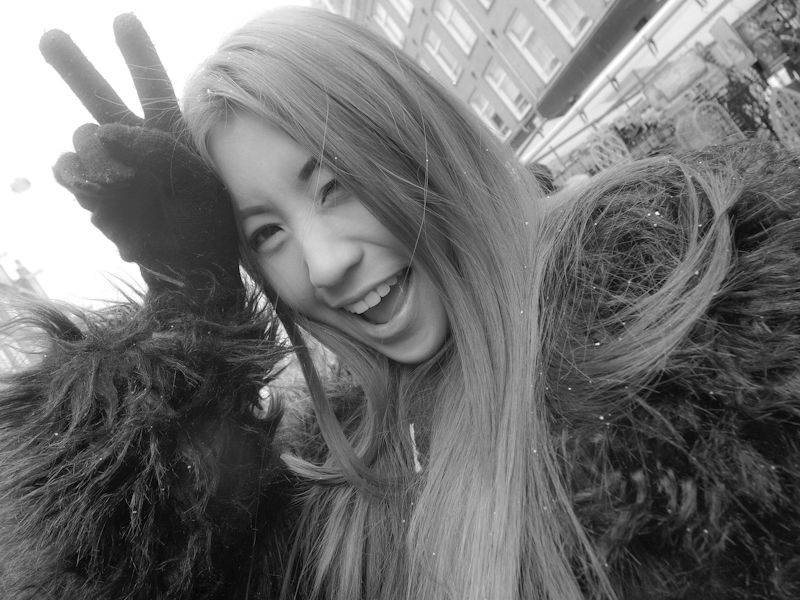 THEN WE REALISED IT'S REALLY SNOW!!!!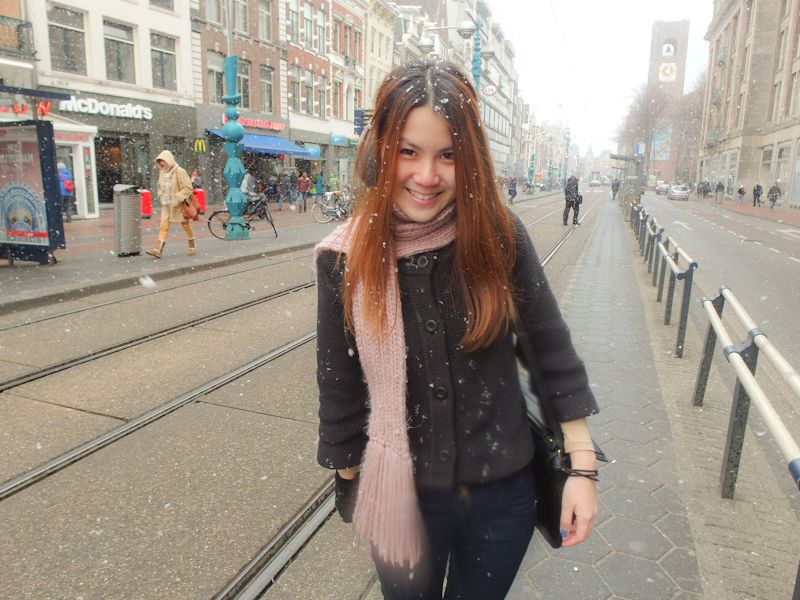 We stood there, in the middle of the street while everyone was seeking shelter, to camwhore. Totally loving the snow!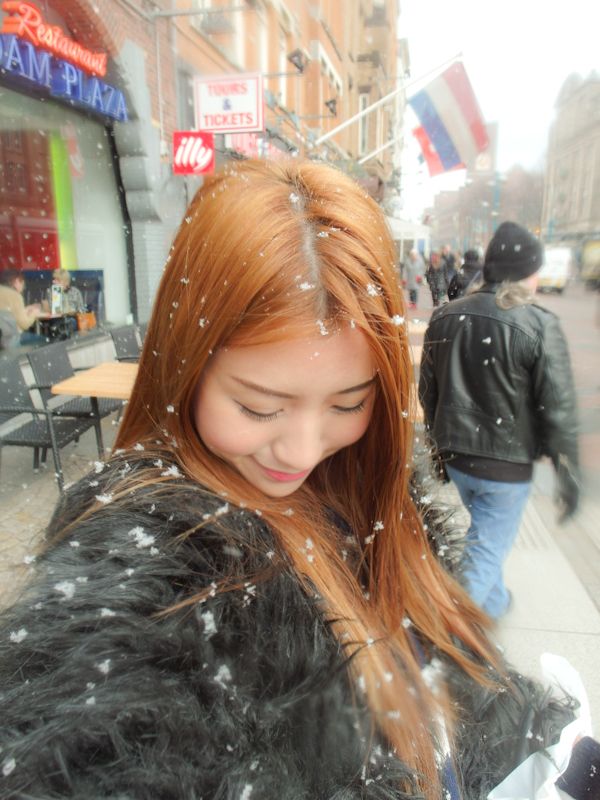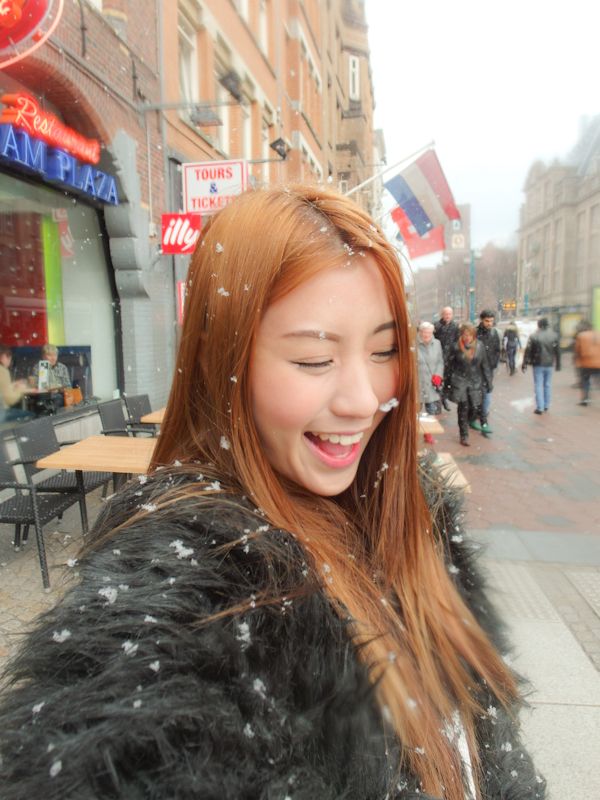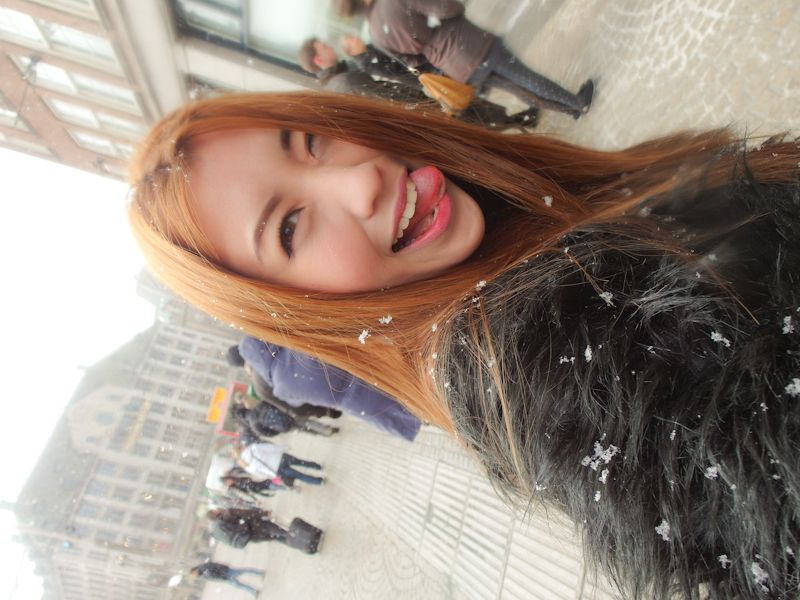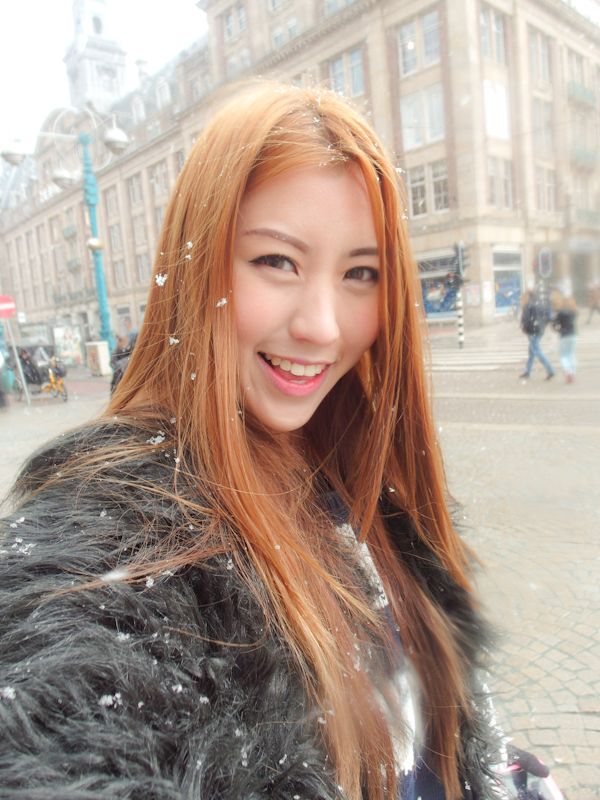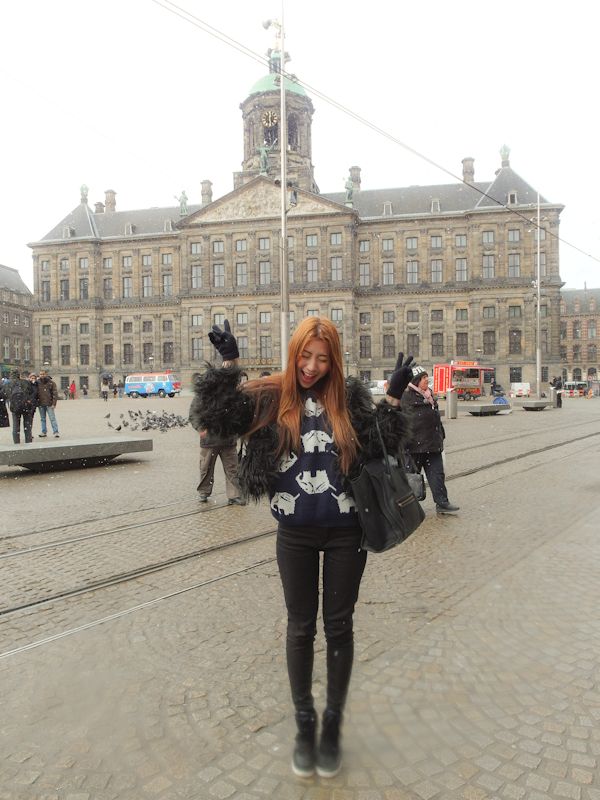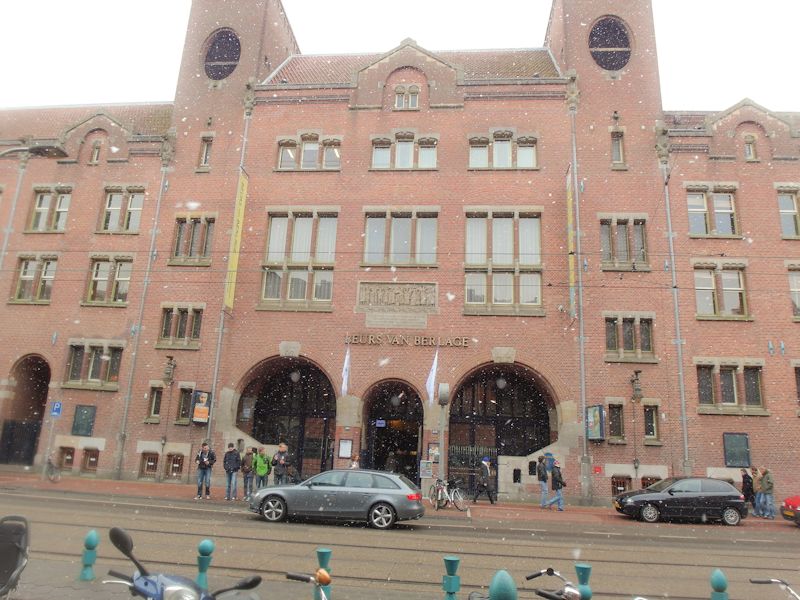 Omg Carmen and I were SOOOOOO HAPPY! It was our first time seeing snow!
I can finally say i have seen Snow! :)
This is gonna be one trip i'll NEVER forget because i saw snow for the first time in Amsterdam!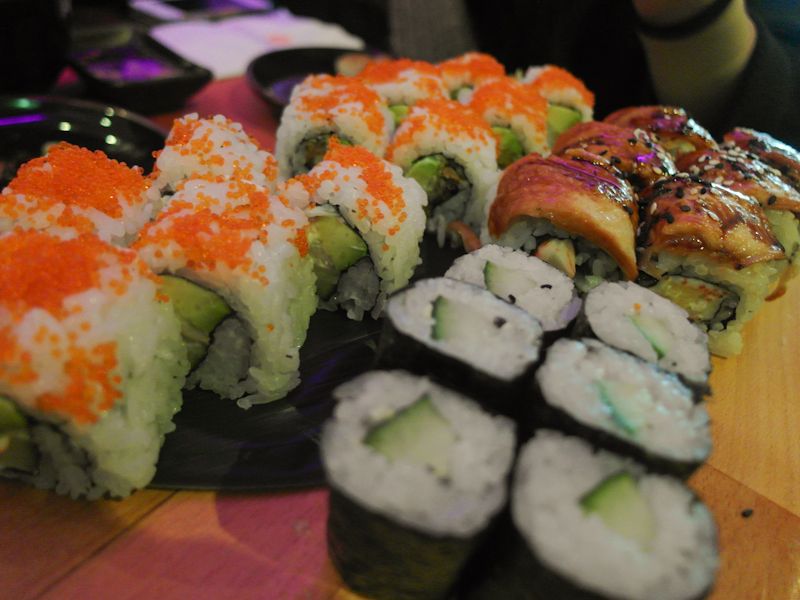 After standing in the snow we went to Kyoto Cafe for Japanese Buffet. For 22 Euros we got to eat all we can!! IT WAS REALLY GOOD! Beats A LOT of japanese buffet restaurants in Singapore! :)
After that we headed to the airport where the rest went to London/Paris and i went back to Singapore. If you're planning a trip, i would suggest you to fly
KLM
to Amsterdam, then from there fly to London or take a train to Paris! Amsterdam is really worth a visit, it's really such a beautiful, peaceful and laid back city.
Got to visit the
KLM
Lounge at the airport! 2 hours passed SO QUICKLY. The lounge was huge and very comfy!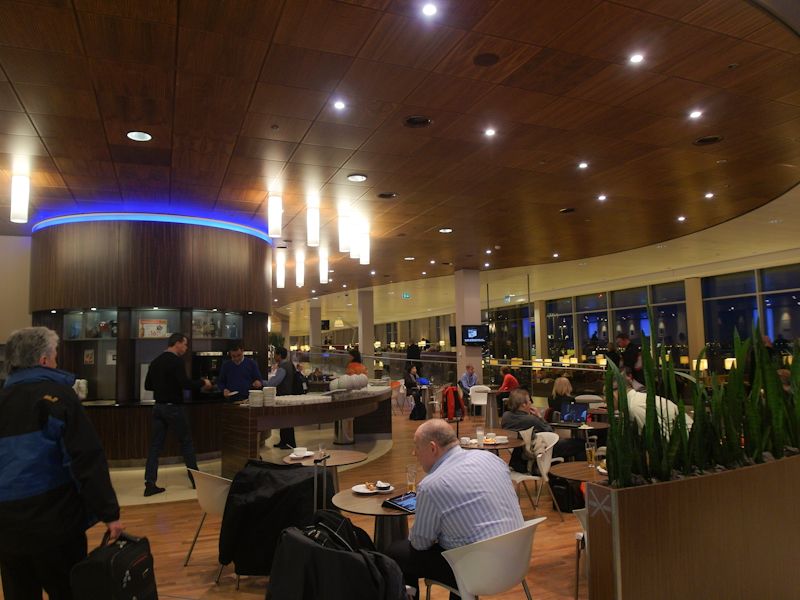 Flight back, i had a special meal in the plane! It was a pre-booked meal called the Bella Italia. I felt so special cus my meal looked and i am pretty sure tasted the BEST. People around me just looked at me with envy as i gobbled down my yummy cabonara, hehe.
Thank you KLM, I cannot be anymore thankful for this great opportunity! :D
For more flight information and deals,
CLICK HERE
!
Oh and thank you Carmen for being such a great travel buddy and for helping me snap so many beautiful pictures! :D
In celebration, KLM will launch the "KLM Says" campaign on April 1st where for 30 days various challenges will be posted daily on
www.klmsays.com
. To take part participants can login using their Facebook or Twitter account. Once logged in, participants can type in the answer to the challenge or if the challenge is picture based upload a photo from a desktop, mobile phone or instagram. Prizes will be given away daily and 10 Grand prize challengers will be chosen every week to go into the main draw to be held at the end of the campaign, where they can win two economy class return tickets from Singapore to any KLM destination in the world.
To celebrate Mother's Day, which also falls in the month of May, KLM will import 2500 tulip stalks to be given out to at Raffles Place on the 7th of May as part of the 'KLM Loves Mum Campaign'.
The KLM orchestra is set to serenade and entertain visitors of Singapore Botanic Gardens for free on 11 May. Whilst on 12th May, Music enthusiasts can enjoy a performance of the KLM Orchestra at the School of The Arts (SOTA) Concert Hall. This concert will see the KLM Orchestra perform with the Singapore Winds Symphony. Guest will be the famous Dutch composer; Johan De Meij.