As a Blogger, i have a certain image to uphold. Being a girl who eats a lot, it's very important i keep a close eye to my body size to make sure i always look OK because when I look OK I feel good and more confident! Don't you feel that way too? I don't really need to have a perfect body because having a perfect body means watching my diet and eating very healthily which is something i struggle to do because my love for food is crazy. So as you all know, i do exercise quite a bit to keep the weight off however i still face some problem areas.
My biggest problem area has got to be my thighs, the back of my thighs under my ass. It's like whatever i do, i just cant seem to get rid of fats there. When i jog regularly, i see the rest of my body get smaller and toner but it's just that particular stubborn area which is such a bitch! I've tried ALL KINDS OF EXERCISES on that area but nothing seems to be working. I think squats did help A LIL BIT but still, it isn't even anywhere near how i wish it'll look. I've been patient, i gave it around 1 year + but still, not much improvement. The hardest area to tone are our inner thighs, butt and calves and even with a lot of exercise, it's still not easy to do so! Well, unless you have the time to do it EVERYDAY then yeah but if you don't have that kind of time, BottomSlim will help speed that process up tremendously.
Recently, i was given a chance to try out some treatments at BottomSlim. I've never EVER thought i'd ever visit a place like that however, i decided to give it a try because i've been trying so hard to get rid of fats there.
I visited the City Square Mall Outlet near Farrer Park MRT. If you think the location's too inconvenient, no worries because they also have outlets at Ngee Ann City, Square 2, Parkway Parade, Nex and even Jurong East to cater to those in the west! It was a really nice place with many rooms and the place was quiet and comfortable. Upon arriving, I was warmly greeted by the friendly staff there and served a cup of hot tea while seated. While getting the treatment done, i actually fell asleep!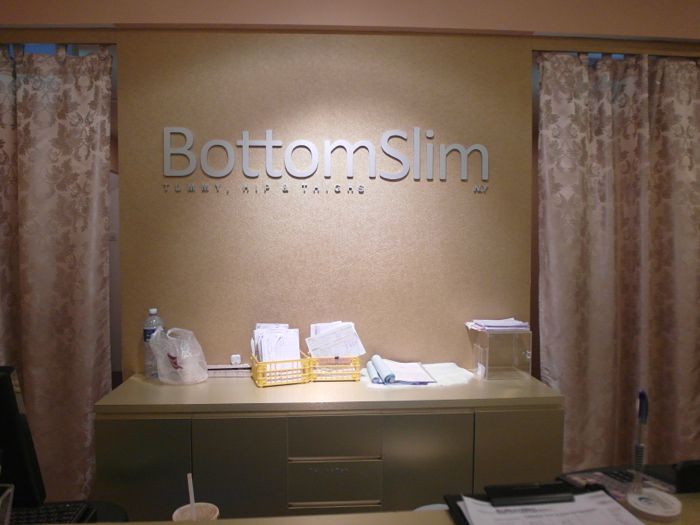 Many asian girls face having a heavier bottom due to sitting down for too long hours. And there are also some girls who face cellulite, stretch marks even when they are stick thin! Such problems are really difficult to get rid of on your own but with the help of professionals, it can be gone! What's more, Bottomslim is definitely a solution for those who want to maintain their figures yet find it difficult to inculcate exercise habits amongst their daily schedules!
Bottomslim is the pioneer in Singapore in Lower Body Sliming so yes, i am so thankful i went for my 1st treatment there. They specialize in areas such as the tummy, hip, thighs, calves, buttocks and the bane of every girl – cellulite and stretch marks! Their signature treatment is the Signature Tummy, Hip and Thighs Trimmer Treatments.
Yvonne, the specialist, first went through a detailed lower body analysis to understand my daily lifestyle and habits better, followed by going through a lower body assessment before recommending the treatments for my thighs and explained to me how it works and how it will help to make my thighs toned and slimmer. She was really patient and knowledgeable about what she was doing and I was really HAPPY to know that there's finally a solution to my frustration all these while!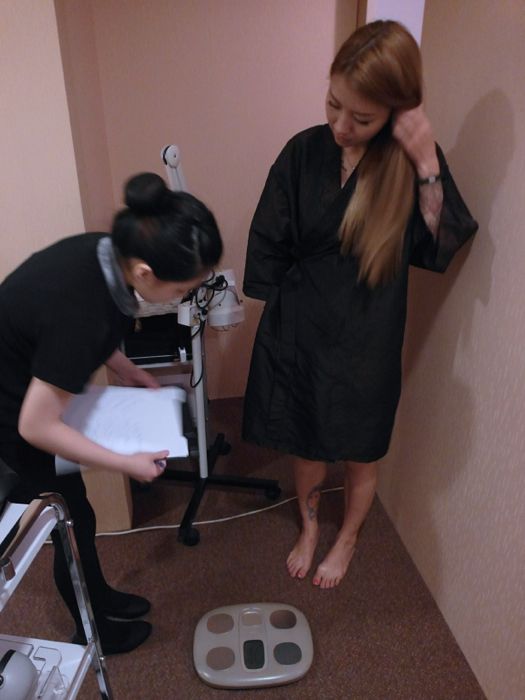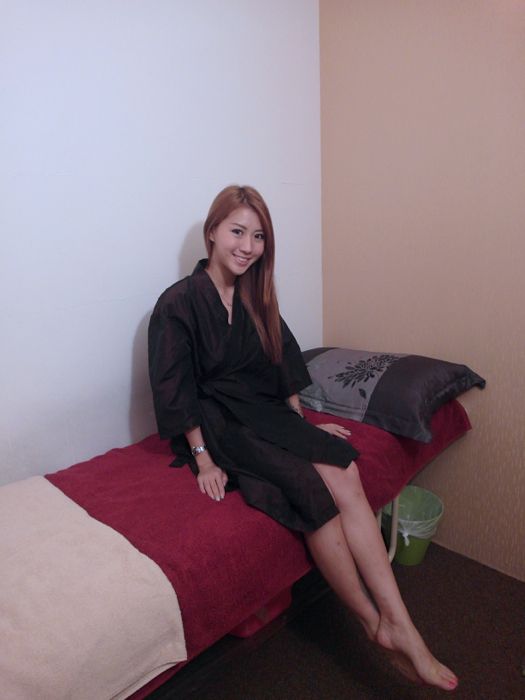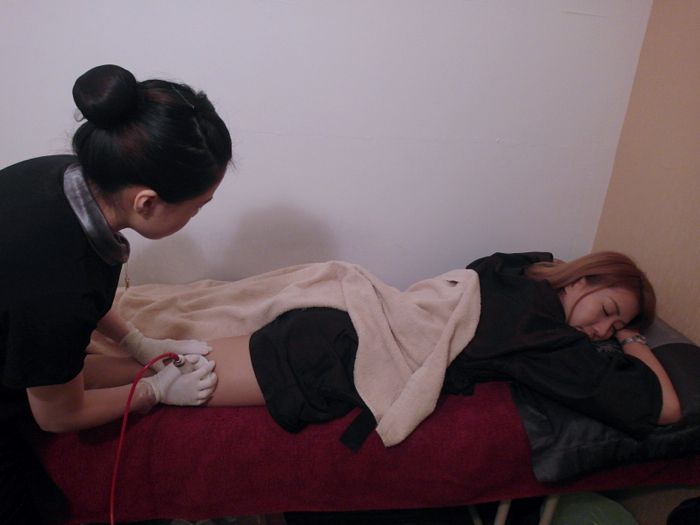 Getting my treatment done! I think this was supposed to hurt because she kept asking if i was okay or not....lol! It felt like someone was giving me a deep tissue massage – pain but feels kinda good pain yknow? HAHAHA. But it was also reassuring to hear my therapist constantly checking my comfort level, made me feel really at ease. I hope you girls would feel the same when you get this treatment done. It was to help break down the stubborn fats and "soften" it so when i exercise or whatsoever it'll go away easier.
Then they also did an infrared mask for me to repair the skin and get rid of cellulites and etc!
The results? I'm pleasantly surprised to notice results even though it's my first treatment! My thighs feel more toned and less flabby which makes all the pain worth it! Definitely going to visit them again for more visible results in my thighs. You girls should try it out too and you'll know what I mean!
Here's an Ohsofickle X BottomSlim Exclusive!
Answer a simple question and stand a chance to win 5 FREE Signature Tummy, Hip and Thighs Trimmer worth $1688!
Exclusive for first 50 Ohsofickle readers : 1 Fat Blast Kit worth $388 (Usual Price: $1988)
Bonus!
Tag #bottomslim on Instagram during your treatment and stand to win shopping vouchers from FairPrice, Forever21, Sephora and more!
Terms and Condtions:
-Females above 18 year old
-While stocks last for fat blast kit
-Strictly by appointment only
-Promotion is valid for 2 months
They have outlets all over Singapore at...
1. Ngee Ann City 391B Orchard Road #05-18
2. City Squre Mall 180 Kitchener Road #B2-33
3. Parkway Parade 80 Marine Parade Road #02-67
4. NEX 23 Serangoon Central #03-31
5. Jurong East 134 Jurong Gateway Road #01-311
6. Square 2 (Novena) 10 Sinaran Drive #03-11/19