Playlightcircus
is a newly blogshop that brings in apparels not only from local but also imported from overseas. We aim to bring in a wide variety of styles and latest trend to cater to all teenage needs!
Playlightcircus
also provides efficient customer service to all. We ensure everyone will have an enjoyable shopping experience with us. Enquires, invoice and verification of payment will be done within 24 hours and mailing of parcels will take 1-2 working days.
To receive up to date news and occasional discount codes, do add Playlightcircus as a friend on Facebook and join our mailing list!
2) Mailing list:
Playlightcircus next collection will be on Sunday (20/3), 7.30PM
We hope to see you then!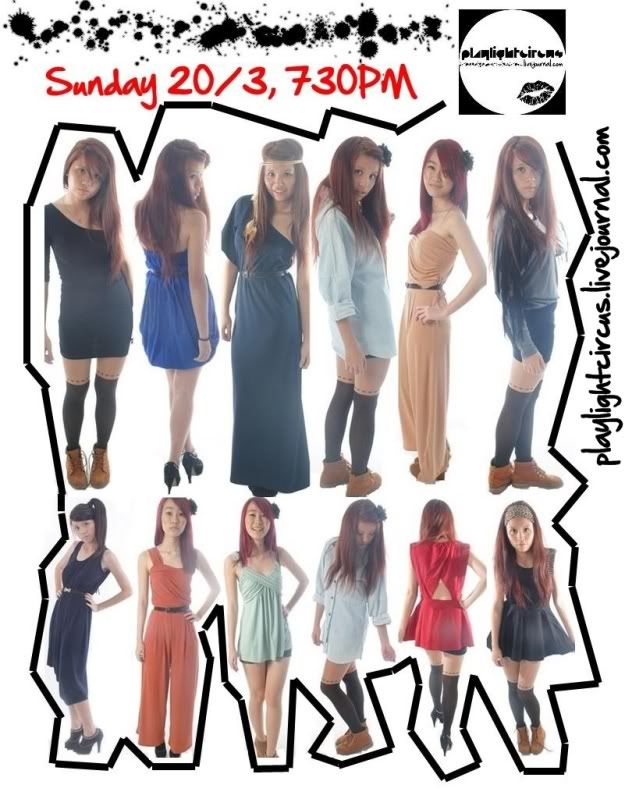 *Quote 'ohsofickle' during your purchase to enjoy free normal postage!
--------------
Find clothes which are comfortable, Girly and suitable for many occassions. Look chic and feel good!
For working ladies, rest assured there are items suitable for you as well! the items are really affordable too! quality assured. latest collection just launched!
Quote 'OSF' to get S$1 off every item in the latest collection and S$2 off every item in all other sections!
Join the mailing list and facebook fan page for updates and exclusive promotions!