For those people who need a supplier for your blog shop, here you go!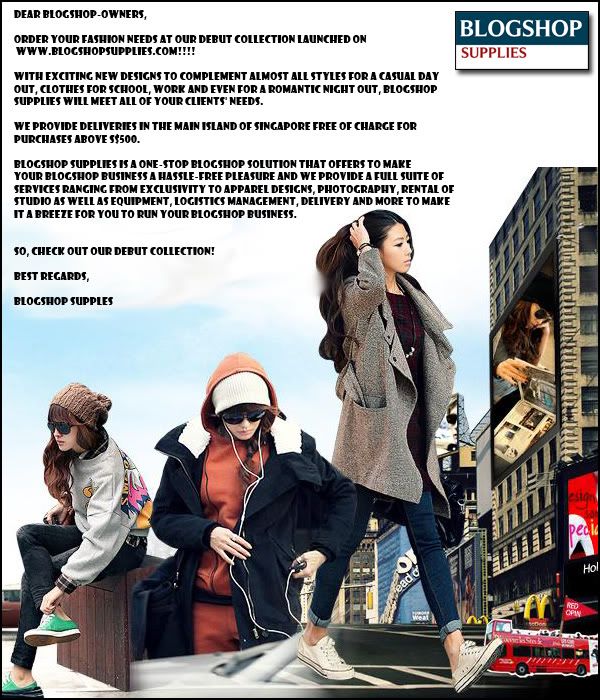 Ohsofickle readers get to enjoy a special promotion! Enter the coupon code:
OSF SPECIAL
to enjoy a 5% discount off your purchases!

Blogshop Supplies is having a showcase at Ink and Light's studio at 362 Joo Chiat Road #02-01 on these dates:
Friday 11 March - 6 p.m to 10 p.m
Saturday 12 March - 10 a.m to 10 p.m
Sunday 13 March - 10 a.m to 10 p.m
The guys at Ink and Light are opening up their very popular 30% discount in studio rental block packages ONLY for these 3 days! You've got to come in person to qualify! Take the chance to visit their studio and sign up with them while you still can!
Call 98628614 for details!
Order your fashion needs at
www.blogshopsupplies.com