Remember the
Free Facial
treatment contest?
The winner has done her facial and here's how it went...
Man, i wish i could meet her but i had work to do that day :(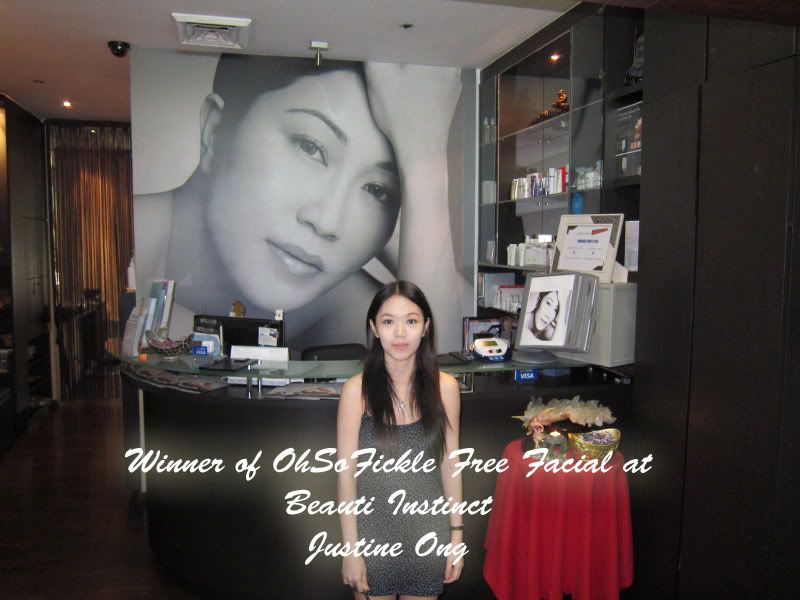 Justine did 2 treatments, the Whitening Treatment & SilkPeel.
Whitening Treatment, Before & After: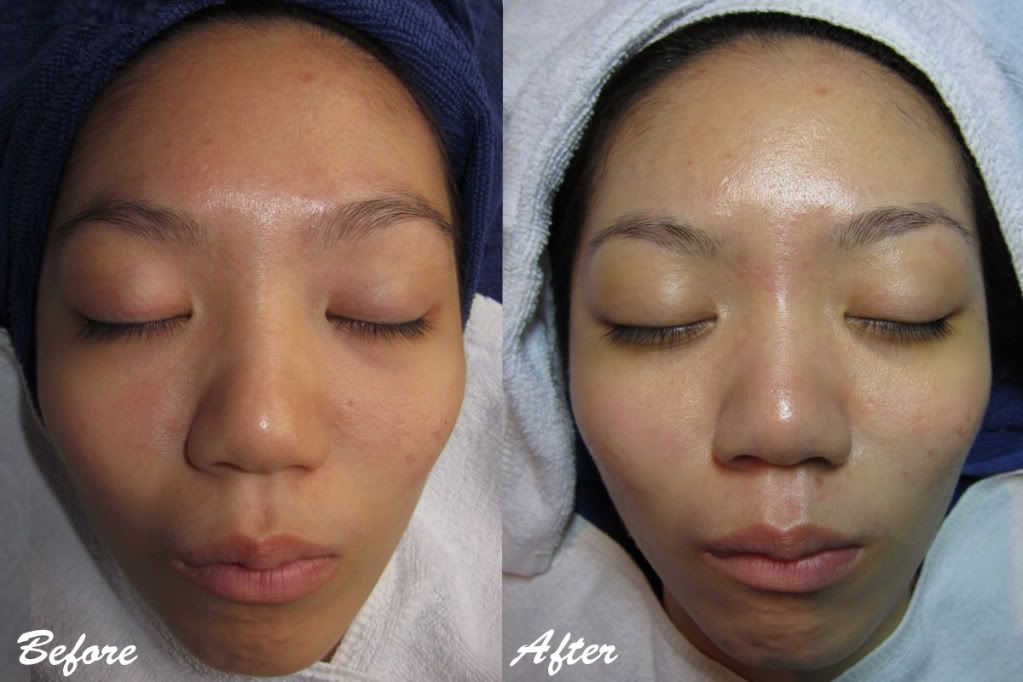 Skin is not so yellow and is glowing now!
Read what Justine has to say about her experience!
How do you find our service?

EXCELLENT


How is the atmosphere?

Relaxing and comfortable


How do you find the treatment?

Very effective, yes, I do see the results; my skin has become smoother and fresher after the treatment. It shines and glows now too!


How was the before treatment?

Before the treatment, my skin is dry. Quite depress about that. I would keep wondering why people's complexion could be that flawless while mine is so dull. Felt so relieved and lucky to be selected by Tammy to get a chance to try out on this Facial Treatment for free! It is like as if I've strike 4D! I would definitely like to try on ways which could help me to obtain a flawless and glowy complexion. I hope I could go out shopping with my beautiful naked face.


How is the after treatment?

My skin is glowing and shines after the treatment. I feel fresh too! I am hoping that the glow could last. I enjoyed the treatment even though some process is a little painful. My first treatment was the SilkPeel. It is like there is a lot of needles poking and sucking my face at the same time. It is super painful I must admit but the outcome was amazingly awesome! I could see a huge glowy difference at the part of the face which I have done the SilkPeel as compared to the other part of face which has yet to go through the process. This SilkPeel treatment is going be the most memorable treatment to me I guess. As it had given me a glowy, shining face now.

Justine's Skin (did half her face to let her see the difference). Left side is the one that just went thru SilkPeel, look at the difference....can you see it's more glowy and skin tone is more even?

Where have you previously done all your services?

Never did before, 1st time.


How did you find out about us?

Tammy's Blog (Ohsofickle)


Would you come back again?

Yes!
I know la....ya'll read already confirm go like "of course she say good things la! get free facial who would dare leave bad comments!". Which is true lah....BUT y'know, i've been with Beauti Instinct for about a year and there's to be a reason why right? MANY well-known beauty spas have approached me to sponsor me. It's really BIG NAMES in the industry but i still choose to stick to Beauti Instinct cus i've seen tremendous results in my skin (and other readers who visit B.I) from when i first started and now!
I'd love to hold another contest cus soooo many people wanted it but Beauti Instinct has a business to do...so you guys should understand why i can't hold it again right? Maybe another few months down the road? :)
Since you cannot get it free, you can enjoy it at a special price. Go be a walk-in customer without mentioning OSF/TAMMY and see the price difference lor! It's really special price for ya'll only :)
Every month, the promotion's different. For this month, i'll be promoting Justine's treatment cus as you can see in the picx, there's so much difference in just 1 treatment!
SILKPEEL Treatment + Ampoules UP S$369.00
Offer : S$169.00


WHITENING/BRIGHTENING Treatment UP S$333
Offer: S$189.00


SILKPEEL Treatment + WHITENING/BRIGHTENING Treatment UP S$702.00
Special Deal Offer: S$299.00
(this is the one Justine did)
Mention OSF/Tammy to enjoy the above treatments at the special price stated! Also, if you wish to do the other treatments not stated above, mention my name to get 10% off. :)
Call
6733 9149
to book an appointment!
Beauti Instinct is located at...
545 Orchard Road #03-14
Far East Shopping Centre (the one in between Hilton Hotel and Wheelock)
Singapore 238882